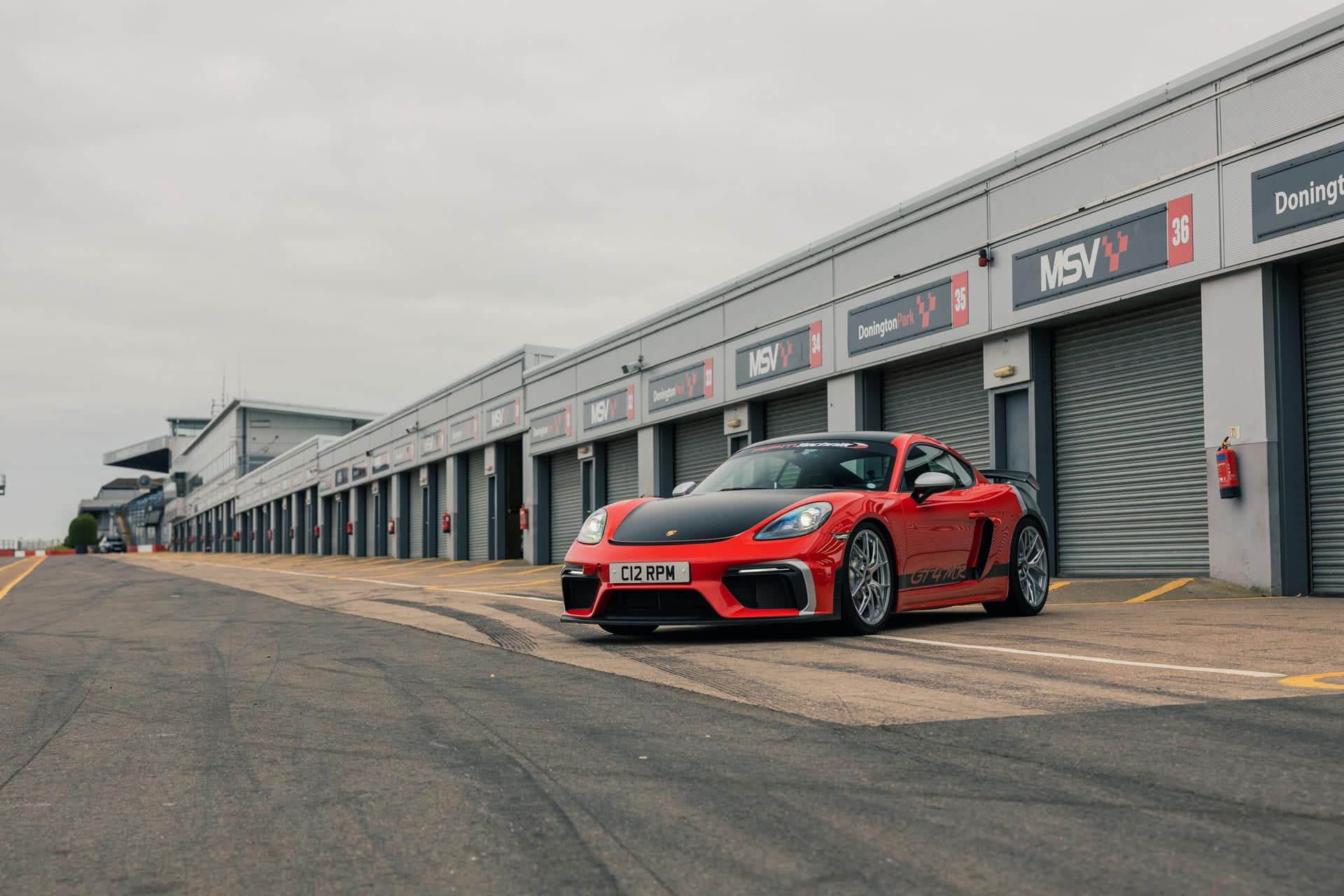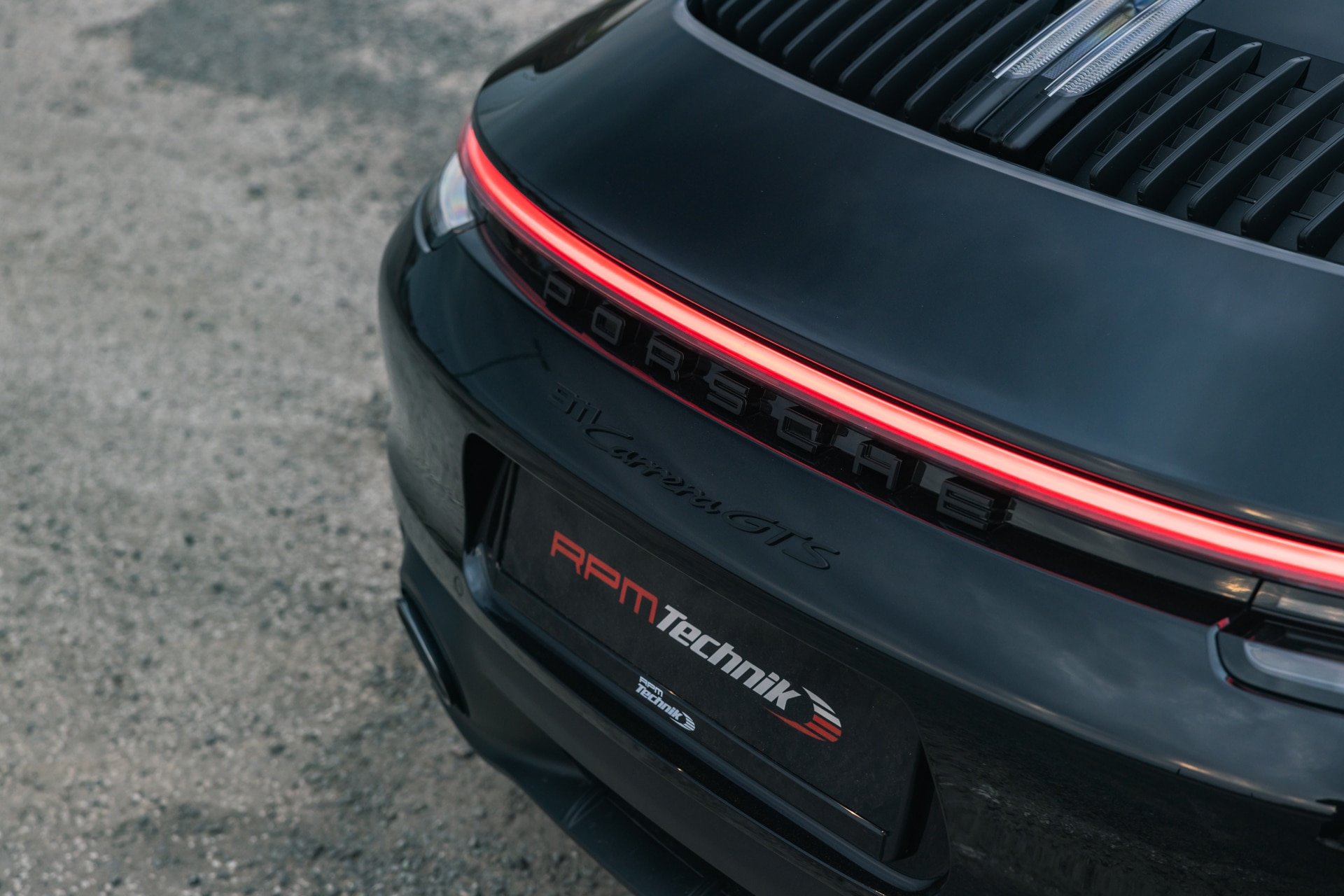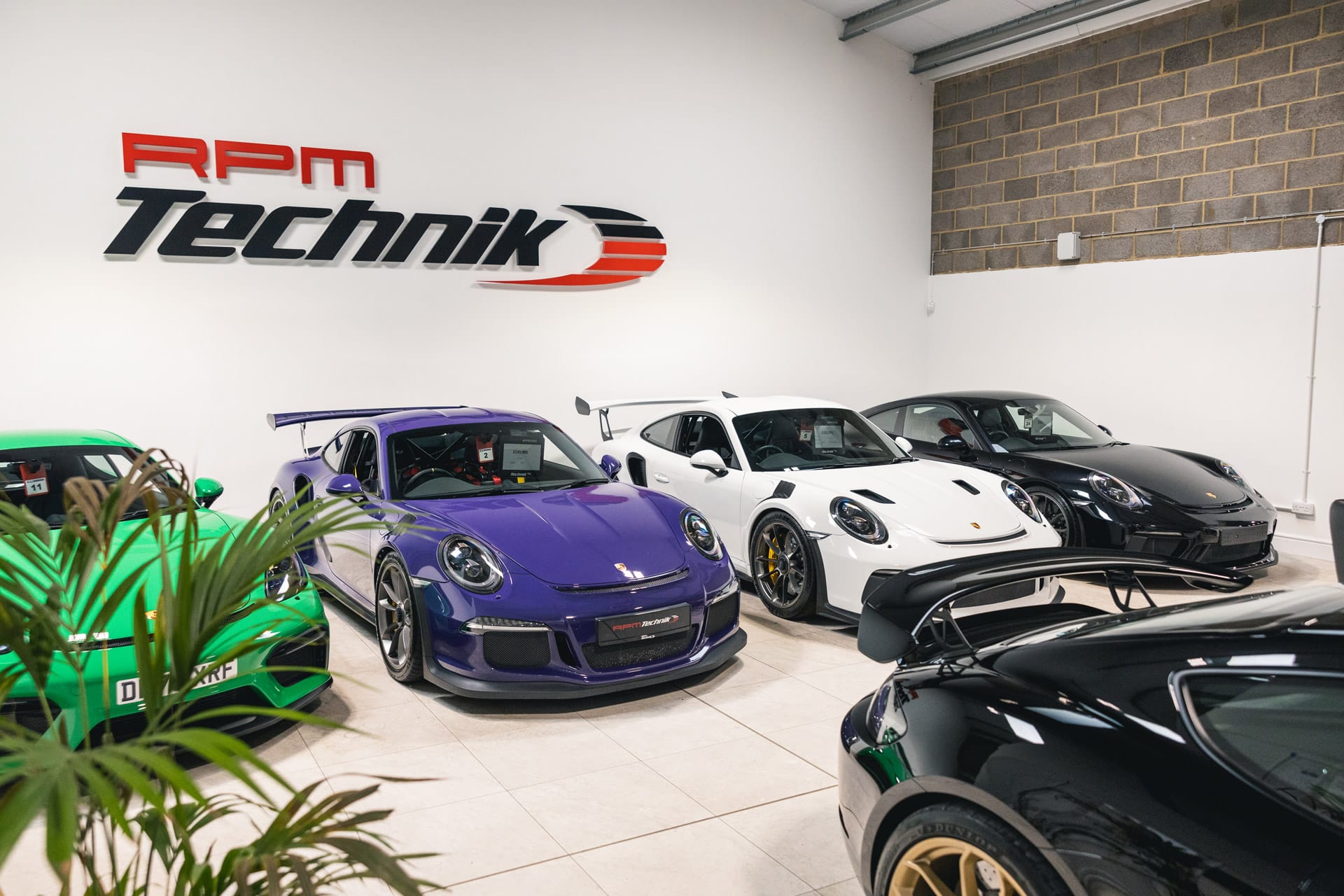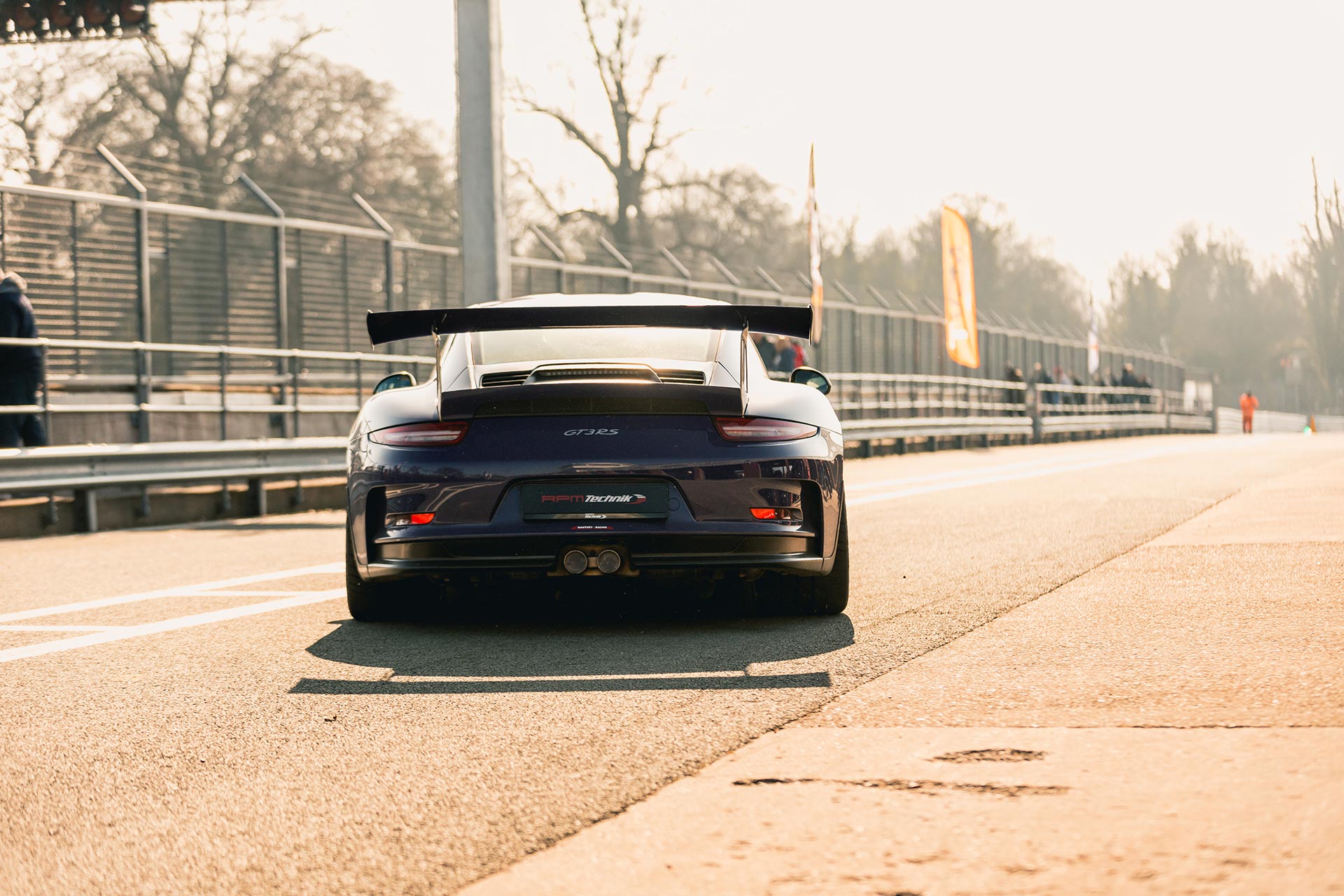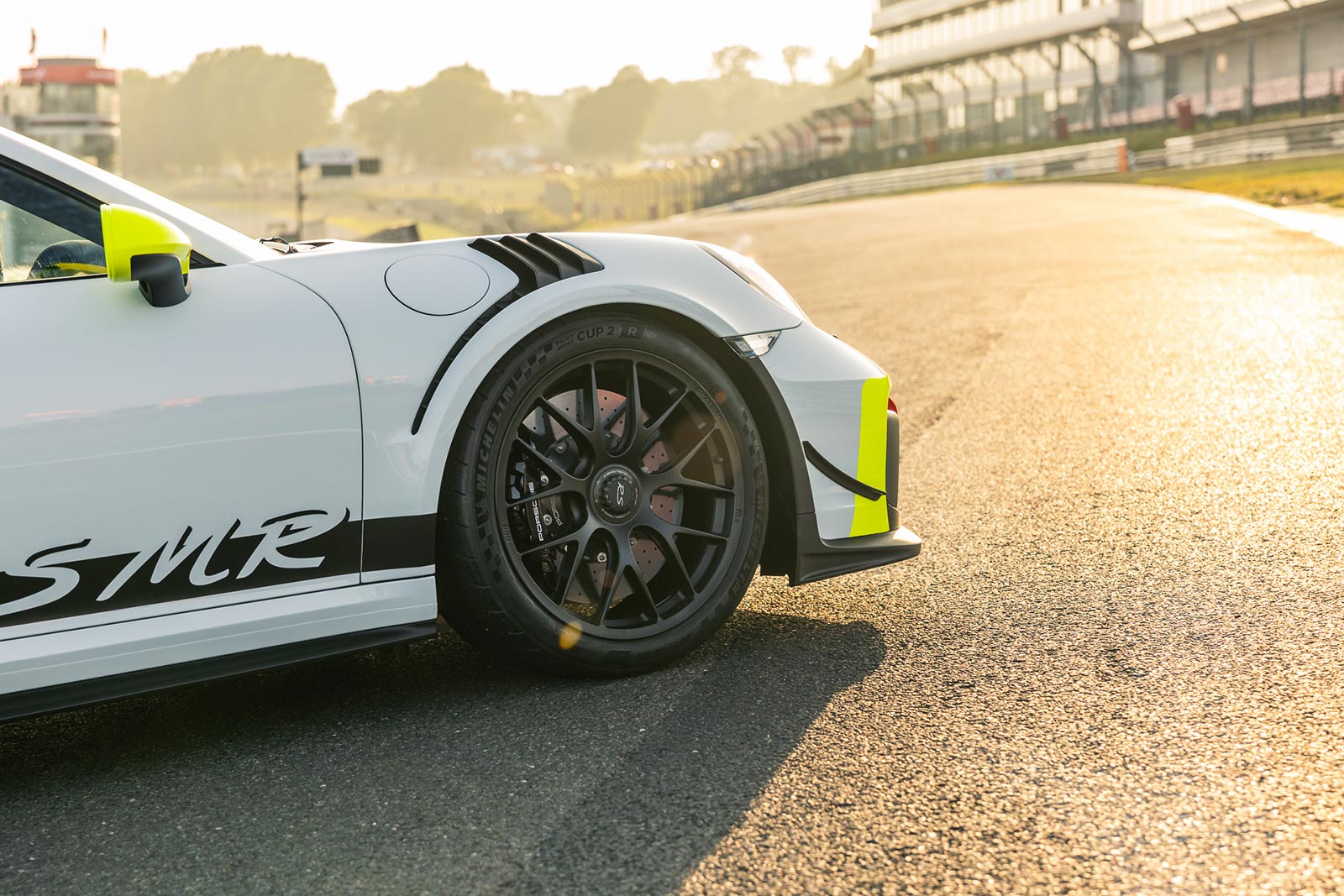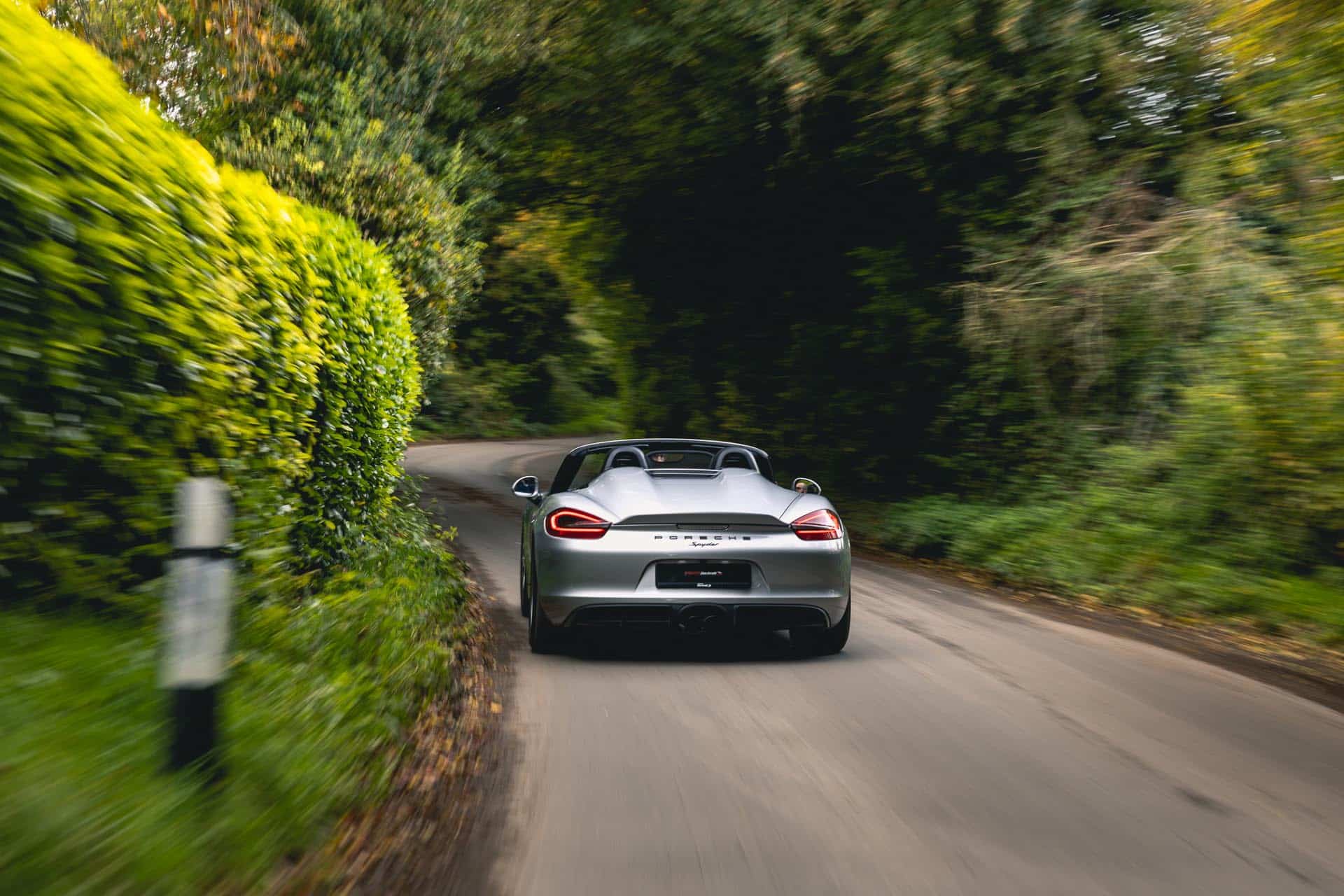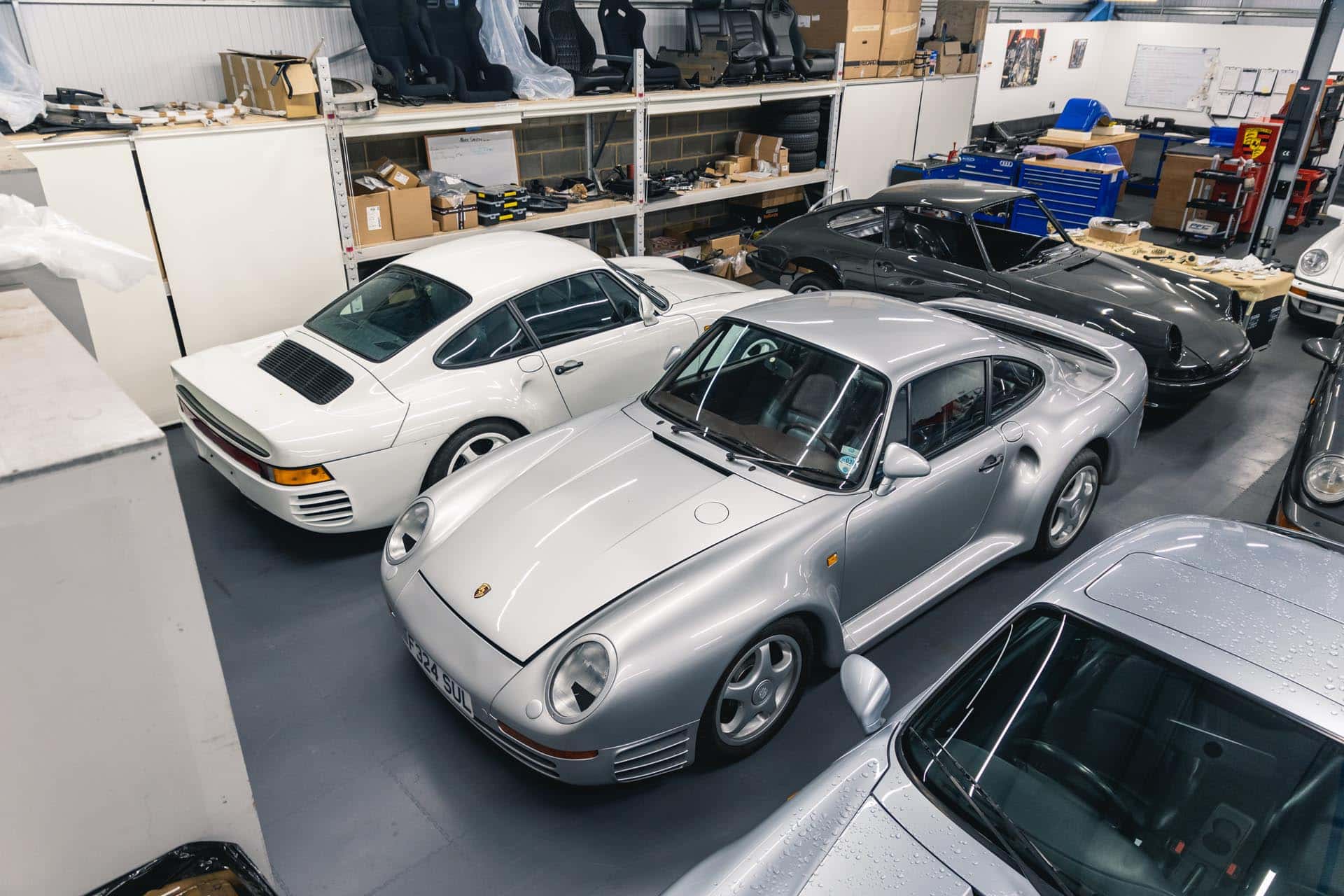 RPM TECHNIK IS ONE OF EUROPE'S LEADING INDEPENDENT PORSCHE SPECIALISTS
WELCOME
We offer Porsche owners independent servicing and maintenance of all Porsche models from 1950 through to current, Porsche used car sales, Porsche track day and race preparation, special projects and Porsche restorations, along with Porsche engine and gearbox rebuilds.
We are one of an exclusive number of approved independents that have official Porsche Partner Network PPN status and have well over 200 years worth of combined Porsche experience across the dealership. We are based near Tring in Hertfordshire, approximately 40 miles from London, 30 miles from Oxford and 20 miles from Milton Keynes.
PORSCHE SALES
Our sales department has over 40 years of combined experience and specialises in Porsche GT models including GT2, GT3 and GT4, alongside GTS and Turbo's. Our industry leading 'Sale or Return' process has been operating for over a decade, assisting clients in selling their Porsche with minimal fuss and maximum financial return. Over half of the specialist Porsche sales concluded every year are from existing RPM Technik clients, with many Porsches being individually known by the team.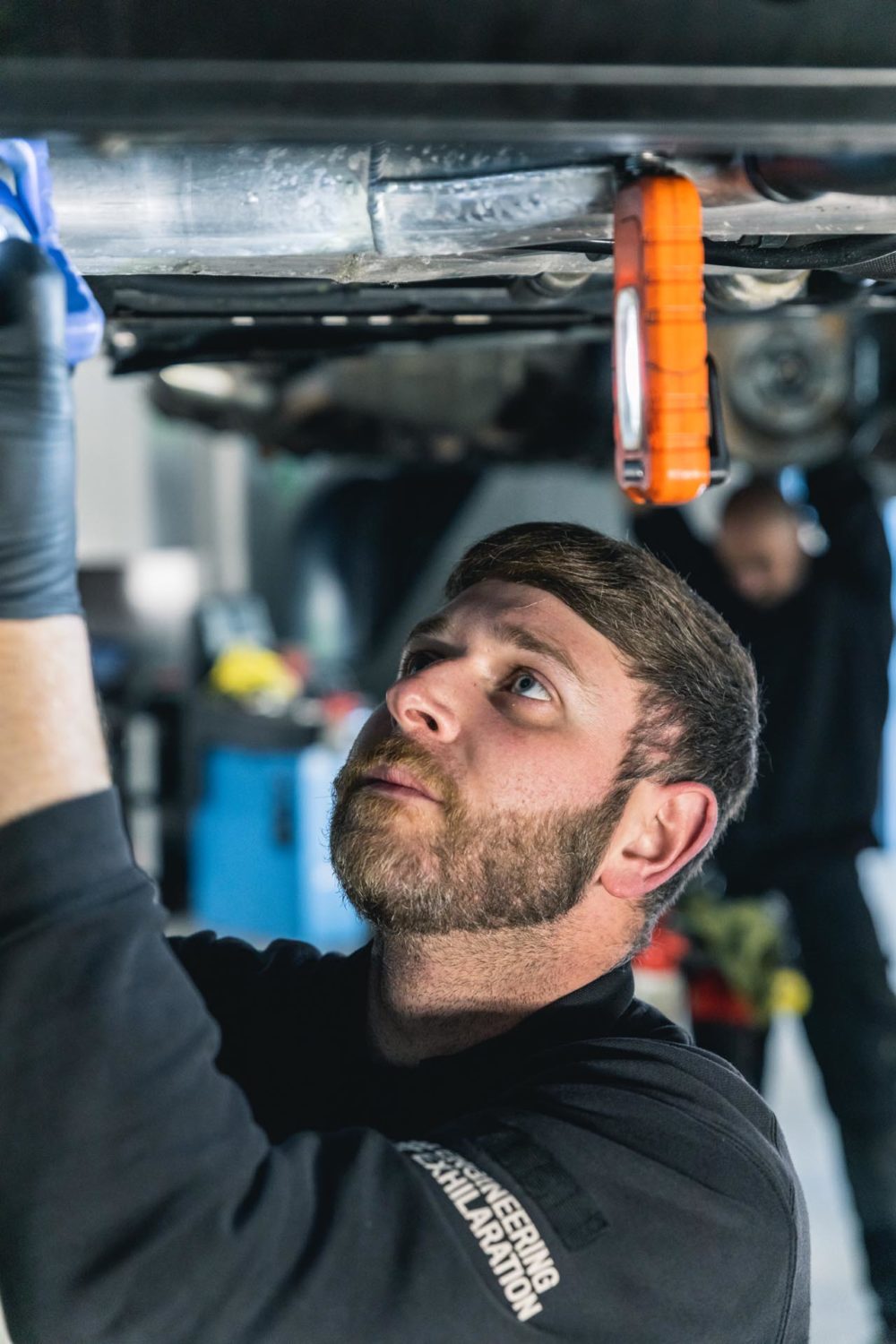 PORSCHE SERVICING
The RPM Technik workshop is equipped with current generation Porsche PIWIS3 diagnostics hardware, which is updated via our online Porsche portal every day. This equipment supports the maintenance of current models as well as giving us access to Porsche technical system updates and diagnostics support direct from the Porsche factory. We only use genuine Porsche parts and Mobil lubricants as per the manufacturer's guidelines.
EXCLUSIVE FACTORY TRAINING & FULL MR EQUIPMENT IN-HOUSE
UNRIVALLED
EXPERIENCE
The wealth of knowledge gained from us being a Porsche specialist building Porsche track and race car over the last two decades, including racing previously in the GT Cup series, has given a superb base for preparing clients GT Porsches for use on race tracks across the UK and Europe. Having benefitted from exclusive Manthey factory training in the use of MR products and geometry equipment, means we can build, service and support these models in the UK. It also reinforces our unique position in the industry to assist and advise owners of Porsche GT models, on how to extract the most from their GT Porsches.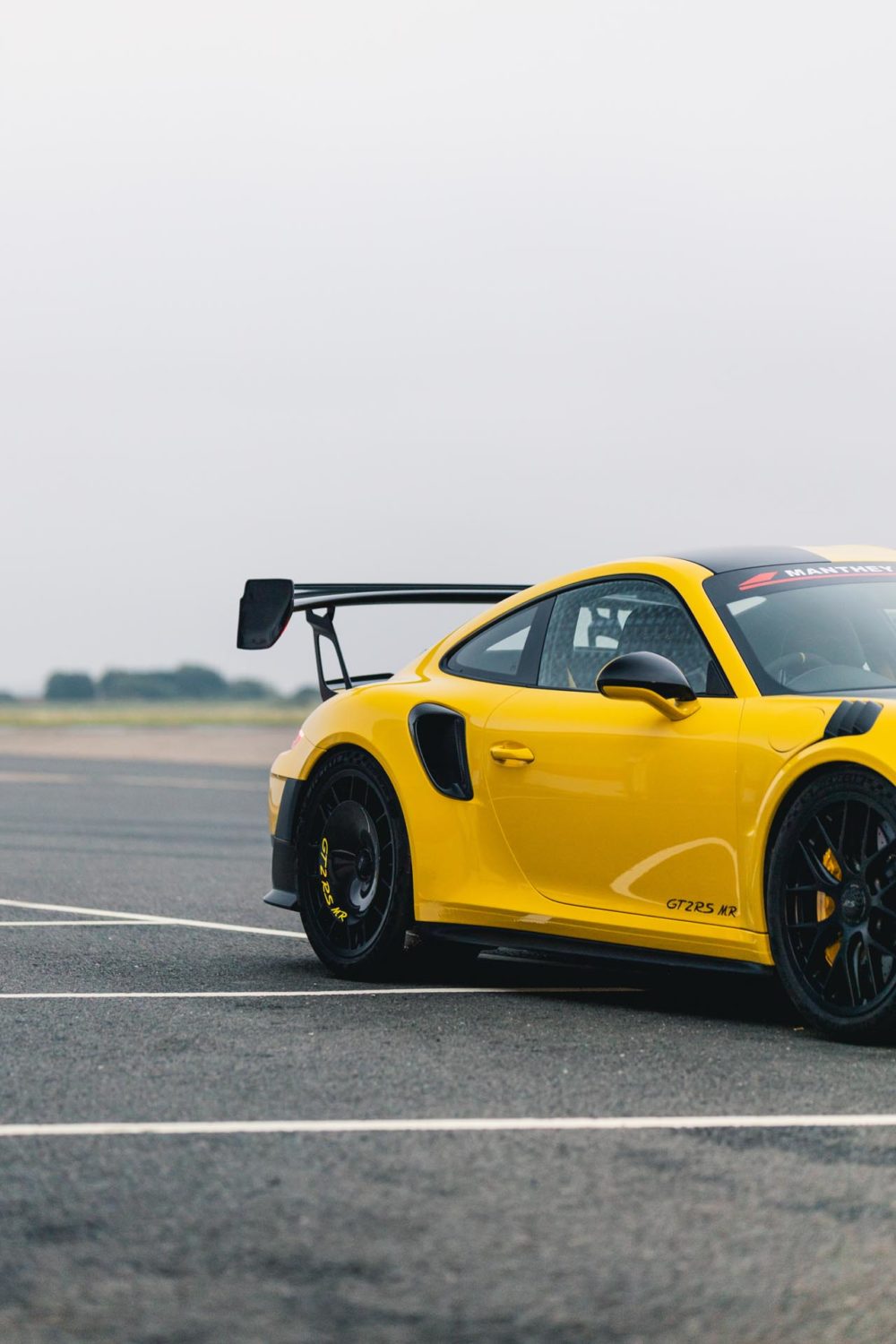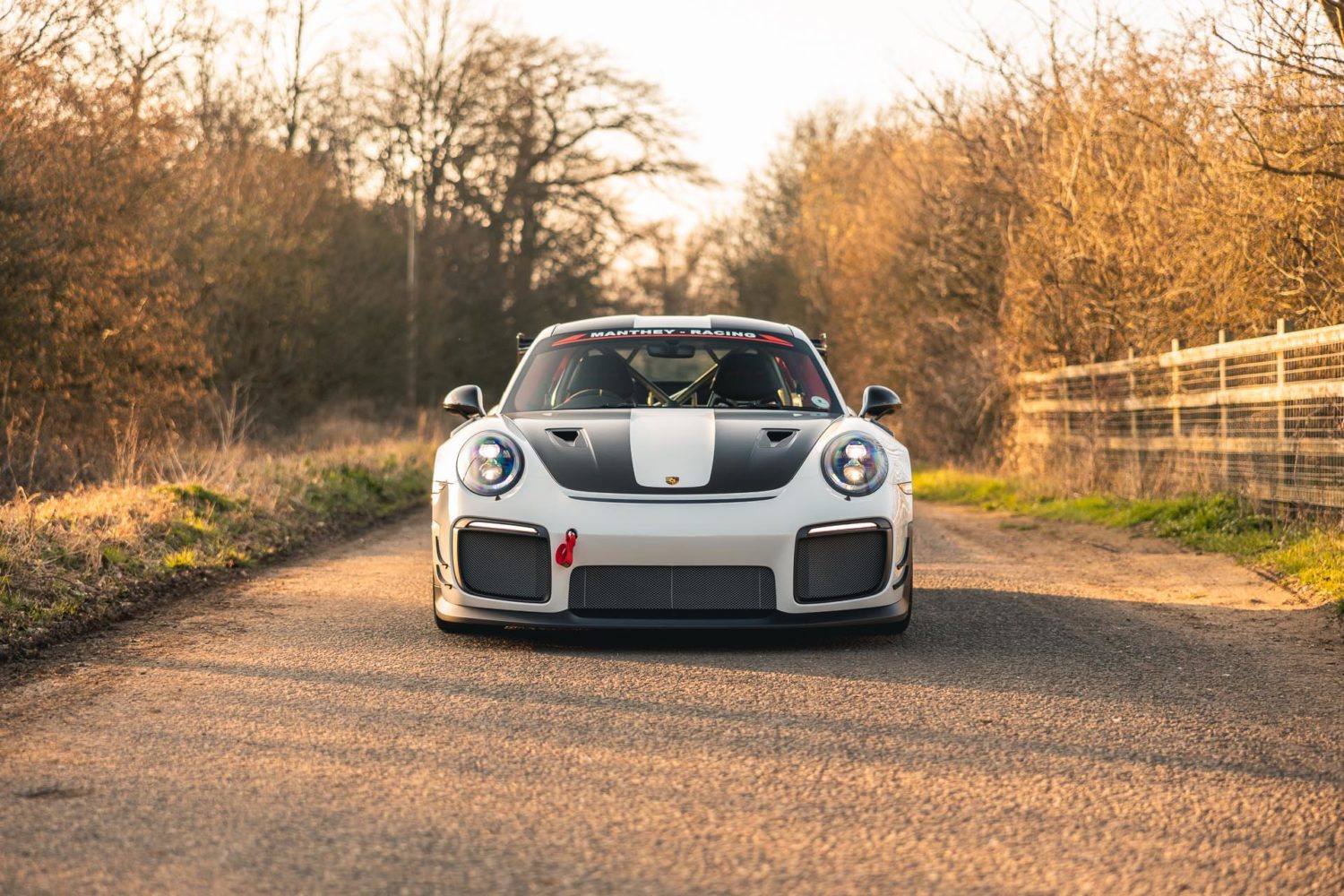 SERIOUSLY SPECIAL PROJECTS & ENGINE REBUILDS
Engineering being one of the central pillars of the business means we thrive on the technical details of how Porsche models are built. The 'Engine and Gearbox' department is staffed by two dedicated technicians, with over 40 years Porsche specific engine building experience between them. They are experts with both air-cooled and water-cooled Porsche engines and transmissions for both road cars and race cars. A huge amount of research and development has been undertaken to develop off the shelf engine upgrades for 964 and M96/M97 engines.
This in-house department aligns perfectly with the 'Special projects' department which can undertake Porsche factory-grade restorations or unique 'one off' special builds, allowing clients to build their perfect Porsche tailored to their own specification.
Newsletter Sign Up
Keep up with the latest from RPM Technik with our newsletter.