INDEPENDENT
PORSCHE SPECIALIST
RPM Technik is one of the UK's premier independent Porsche specialists. Established in 2001 as a servicing, sales and restoration specialist. The company has grown to a 23 strong operation, filling a 16,000 sq.ft. purpose-built premises near Tring, Hertfordshire.
As an engineering focused company, we specialise in a diverse range of Porsche services. Our reputation for technical excellence in Porsche GT models is second to none, with arguably the most experienced technicians in the industry. In addition to servicing and maintenance, we have specialist departments that cover Projects and Restorations, Engine and Transmission rebuilds, Motorsport and Trackday preparation and an extensive Upgrades department. The sales department has evolved over the past two decades and predominantly specialises in used Porsche GT sales and used Porsche sports cars under 10 years of age and 60,000 miles. Our sales team is staffed by industry experts who are passionate about all things Porsche.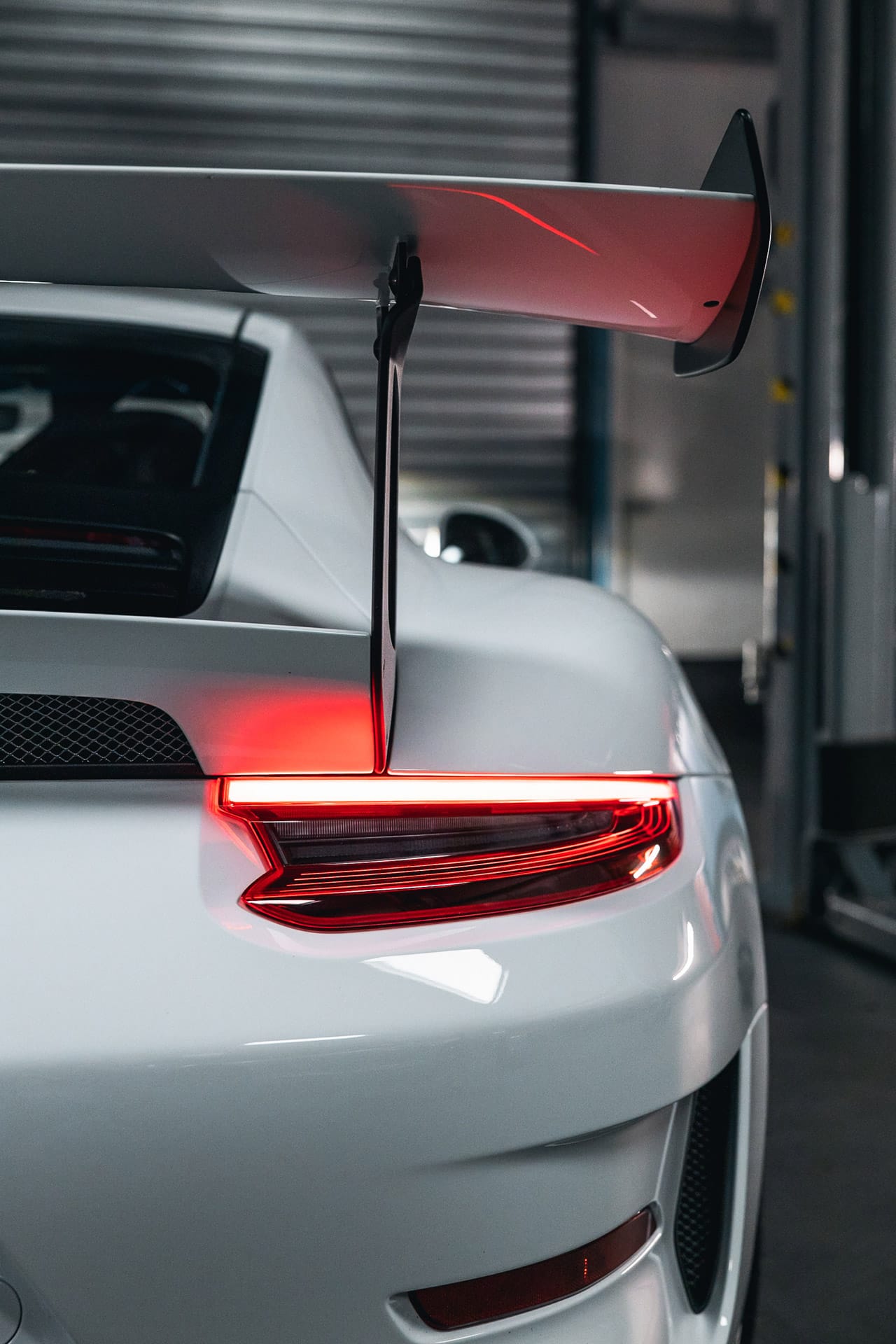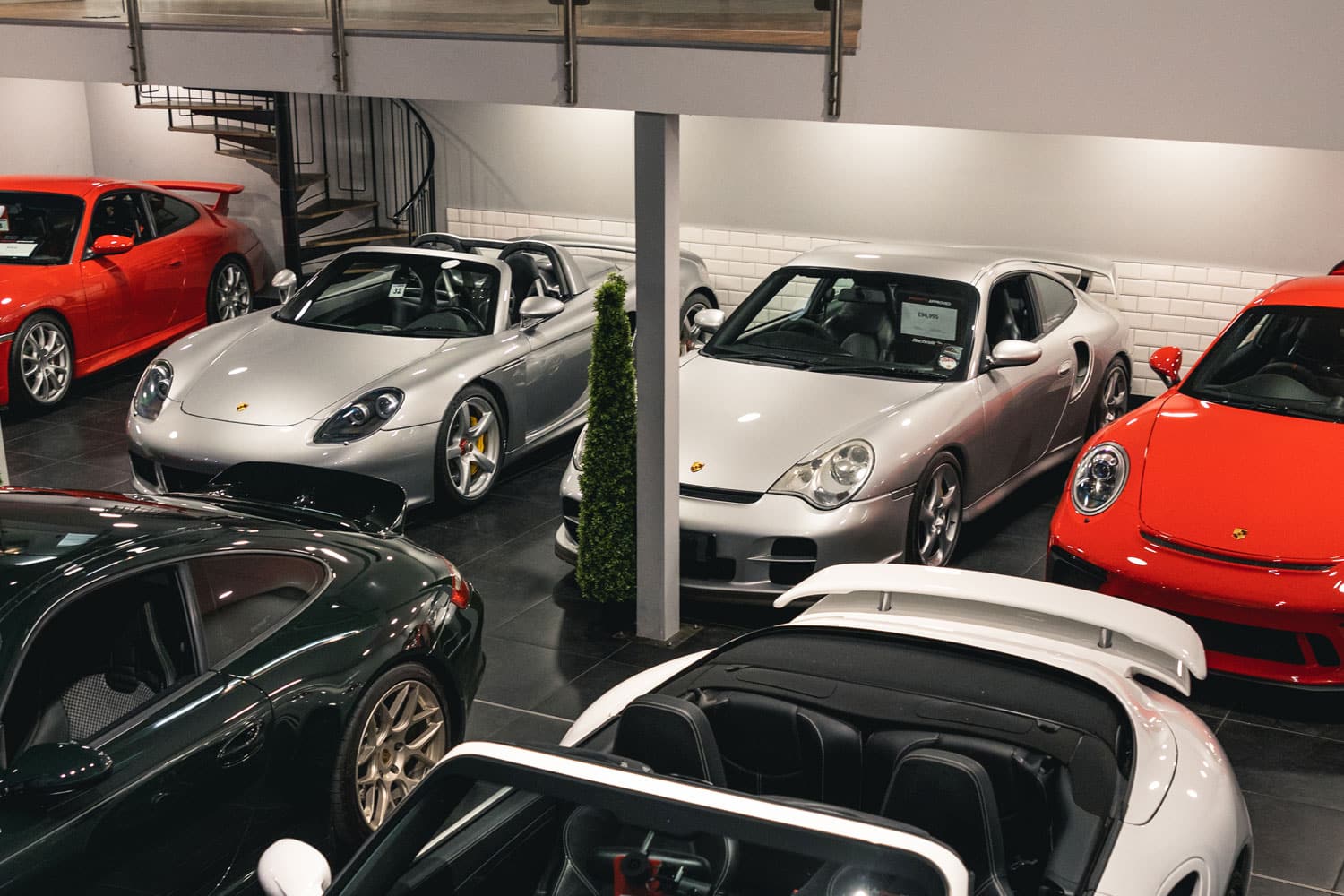 We are one of only a small number of specialists with official Porsche Partner Network (PPN) status and have access to the full factory technical support that this provides. We were also the first Porsche specialist in the UK trained to build Manthey approved 991 GT2RS MR and 991 GT3RS MR models. We were the first company in the Northern hemisphere to build these models outside of Germany.
We are technical partners and installation specialists with some of the best names in the automotive world. This includes KW suspensions. Michelin tyres, Surface Transforms and Performance Friction brakes and a plethora of great exhaust and aftermarket parts providers. All products are extensively tested and evaluated by RPM Technik as part of our research and development operations. In addition to aftermarket products, we have developed an extensive catalogue of our own bespoke engineered products to enhance your own Porsche with products ranging from low ratio crown wheel and pinion conversions for GT4's to carbon fibre ducktails for 996 and 997 models.
HISTORY OF RPM TECHNIK
RPM Technik was established in 2001 by company founder Ollie Preston. Specialising in service and maintenance exclusively for Porsche models, this is a core value never to be deviated from. Technical director, Ollie began his Porsche career as a technician working on air-cooled Porsche models within the specialist marketplace. After almost ten years of learning his craft, he set up his own specialist business from a rented single car lockup. A few years later moving down the site into a slightly larger and more salubrious establishment, able to accommodate three Porsches with a little more parking!
Commercial director Darren Anderson joined the organisation in 2005. Darren's dealings with Ollie came through his interaction as a client of RPM Technik, being an owner of multiple 944 Turbos. After a successful early career as a Mechanical Engineer in the oil and gas industry, Darren's background and experience in business management brought Ollie's dream to life as they grew and finessed the operation. The following six years were focused on recruiting the best technical team in the Porsche specialist network and then moving into the existing purpose-built unit in 2011.
The last member of the RPM Technik team of Directors was in the shape of Greig Daly, who was, as you guessed, a previous client of RPM Technik. An owner of a 964 at the time, both Darren and Ollie persuaded Greig to join from the main dealer network where he had previously been working with Porsche, Audi and BMW. Greig completed the line-up in 2012, when he took the position of Sales Director, bringing his experience in sales and marketing. Thereafter the team set about the task of becoming Europe's leading specialist in Porsche servicing and sales.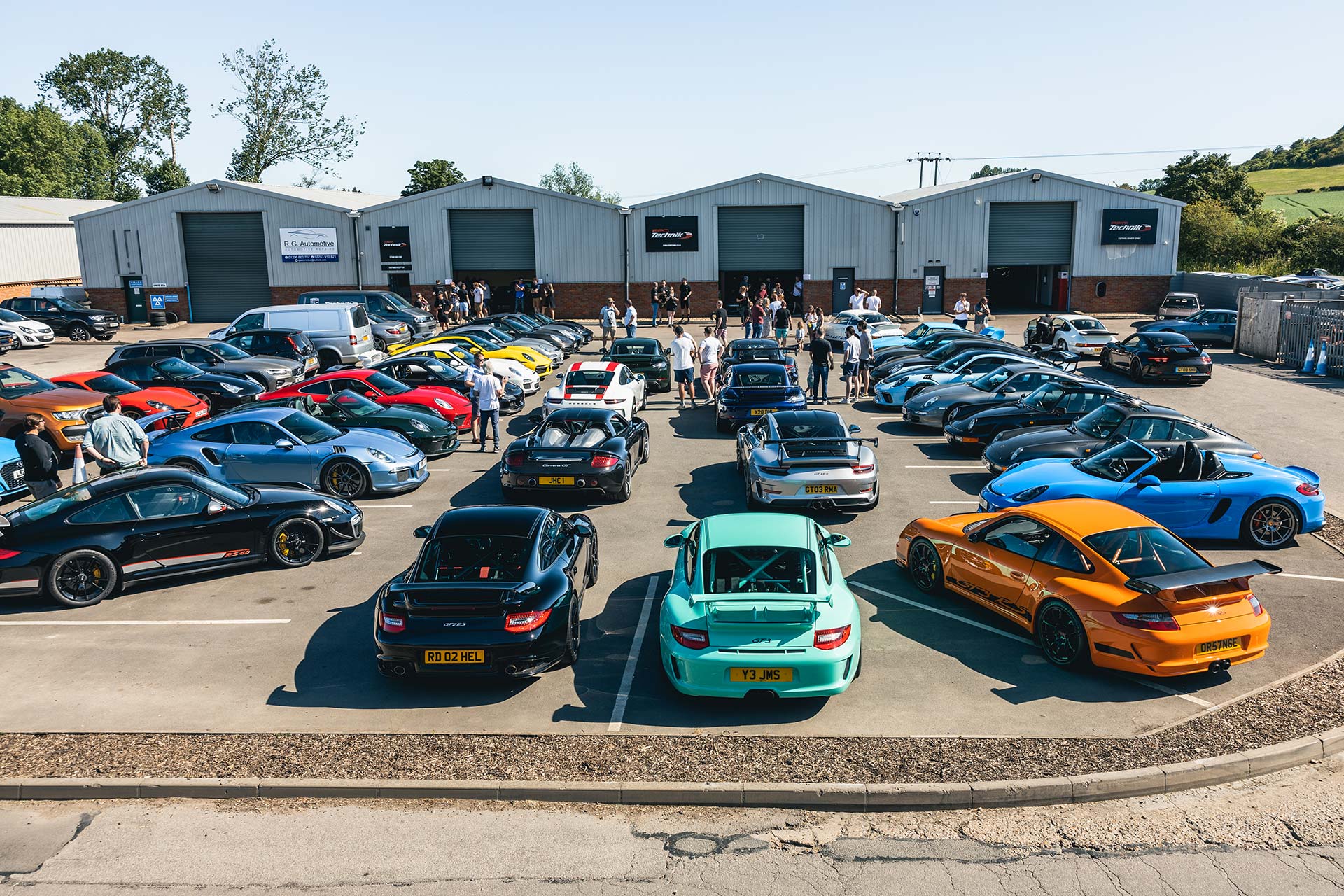 The company employs 23 very talented individuals, who are all industry leaders in their field, able to provide clients with not only the best technical services but crucially the best advice on taking your Porsche to the next level. We have two Mantra's that we employ to all things we do. "Engineering Exhilaration" is our key deliverable to our clients. Internally we have a supporting mantra of "No Excuses".
2017 saw RPM Technik become a member of the Porsche Partner Network, providing RPM Technik with two PIWIS 3 Porsche laptops which allow factory diagnostics support as well as daily updates from Porsche Technical. Essential to enable RPM Technik to maintain the latest generation of Porsches. In 2019 RPM Technik began working with Manthey, a subsidiary of Porsche AG, to provide UK owners of Manthey products access to servicing and ongoing track support as well as the ability to build full Manthey GT cars. Manthey is the most successful Porsche racing team ever and renowned for their record-breaking lap times at the infamous Nurburgring.
The premises has eight service ramps, two indoor car showrooms, a dedicated seven-bay engine and gearbox building facility, Beissbarth geometry bay and four-poster ramp, Manthey trackside geometry equipment, client waiting area for up to eight people, dedicated 'Special projects and restorations' department with space for up to seven Porsches. The secure compound houses parking bays for 50 service cars and the whole site is protected by 24/7/365 manned security.
GET IN TOUCH TO SEE HOW WE RPM TECHNIK HELP YOU AND YOUR PORSCHE
Please contact our team on
+44 (0)1296 663 824 or send us an enquiry online.