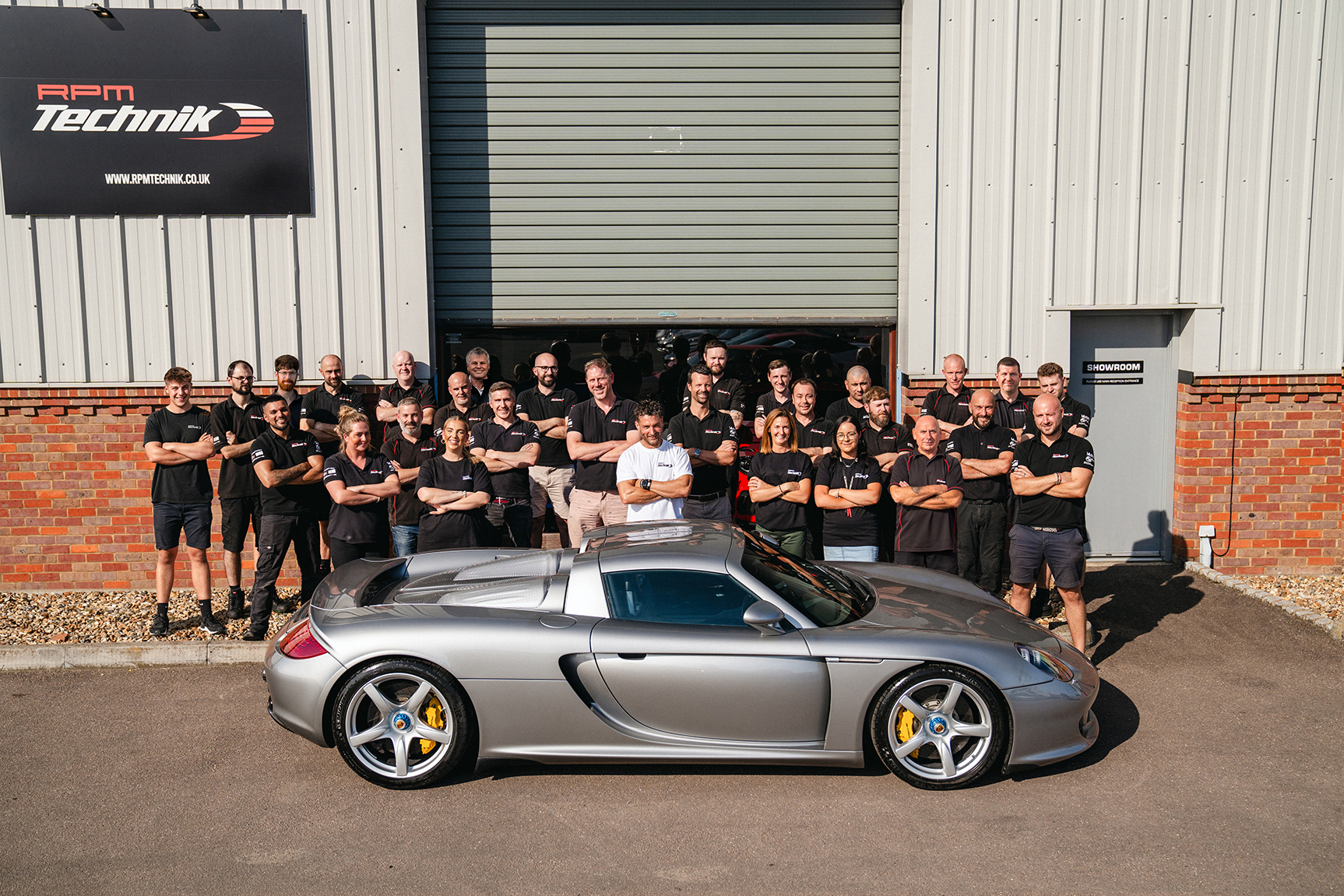 In building RPM Technik to the business it is now, the primary focus has always been on the team. We are incredibly proud of the team we have assembled, and it is a testament to our operation that many of the staff have been with the company for over a decade now. Whether in a technical or operational role, all our staff are passionate about Porsche.
FILTER TEAM
ALL TEAM
SALES
AFTERSALES
COMMERCIAL
TECHNICAL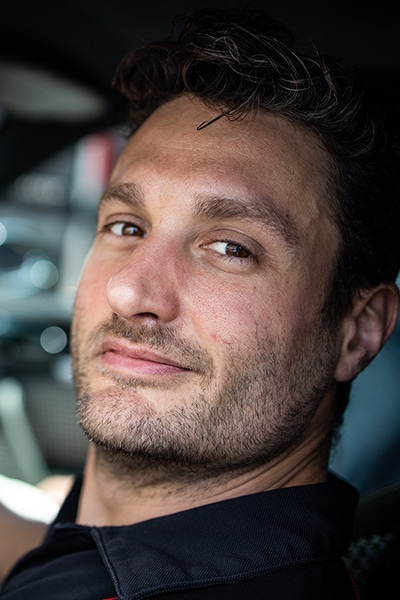 Ollie Preston
Technical Director
Ollie has worked on Porsches professionally since 1993 and is considered one of the UK's most respected technical experts. He has restored a number of significant Porsche models and has a real talent for finding innovative solutions to engineering problems. He is a perfectionist and ensures a very high level of fit and finish is achieved on all builds. Expert in chassis dynamics and real-world chassis tuning, his love of all things 'GT' places him perfectly to manage our Manthey upgrades for those looking to make the most of their Porsche on track.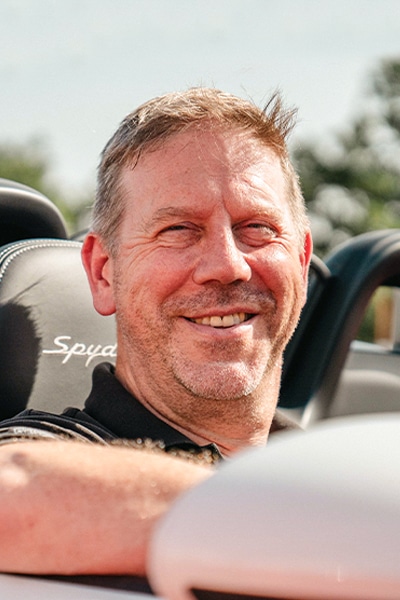 Darren Anderson
Commercial Director
Darren has been working in an operational and commercial capacity with RPM Technik since 2005. His passion for Porsche is matched by his passion for motorsport. Darren has both a National A race licence and a Stage Rally licence, having competed in both forest rallying with the BTRDA and endurance racing with 750 Motor Club. He loves a good 996 too!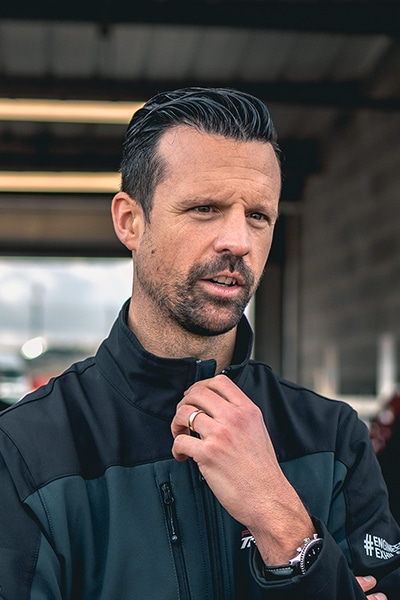 Greig Daly
Sales & Marketing Director
Sales & Marketing Director
Porsche have been in his family since the 1980s, and says that having owned a 944 S2, two 964 C2's and currently a 996 GT3 Clubsport, he hopes it is a tradition that will be continue onto the next generation of his young family too! Taking part in track days, whether piloting a Porsche or a superbike (his first love), is another obsession.
greig@rpmtechnik.co.uk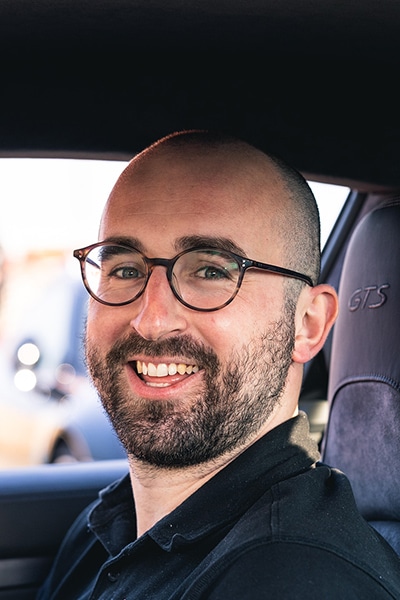 Alex Cooper
Sales Executive
Alex joined RPM in 2019 as the latest addition to the increasingly busy sales department. His previous roles included leading sales at a Mercedes dealership and a busy Hertfordshire Fiat franchise. He claims with a straight face that RPM Technik is his "dream job", having first approached Greig many years ago at the start of his career looking for an opening. He also quietly admits to a long-term ambition to replace Greig as head of sales!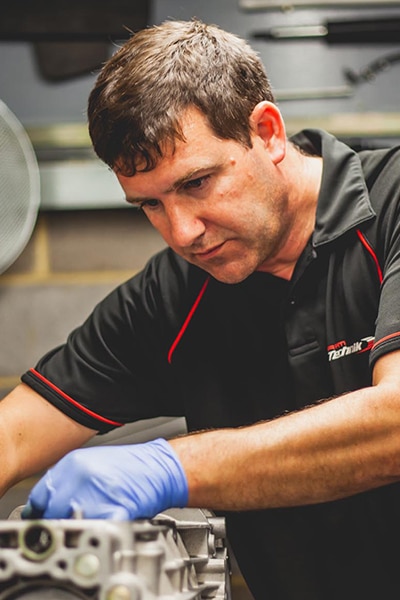 Dave Lee
Senior Technician & Engine Builder
Senior Technician & Engine Builder
Dave started working with Porsches in 1990 and has specialised in air-cooled engine rebuilds, manual transmission rebuilds and the restoration of pre-1974 911s, including RS and RSR variants. In recent years Dave has become heavily involved in full restorations of historic Porsche race cars, primarily 935 and 962 models. Outside of work Dave is in the process of restoring a Merlin engine recovered from a Spitfire that was shot down in WW2.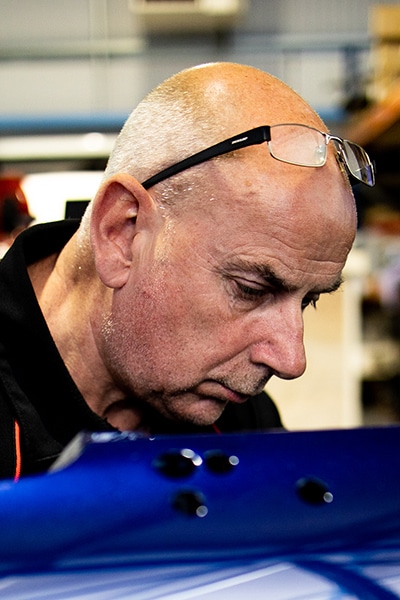 Chris Boys
Senior Technician & Air Cooled Manager
Senior Technician & Air Cooled Manager
Chris's experience with air cooled Porsche models is amongst the very best in the whole of the UK. Bosch Fuel injection systems (specifically K-Jet and Motronic) and early 911 fault finding are his particular strengths. Chris joined RPM Technik in 2018 after a 34 year stint with another well-respected Porsche specialist. Chris prides himself not only for his expertise on Porsche, but also passing on his knowledge onto others in training highly professional Porsche Technicians.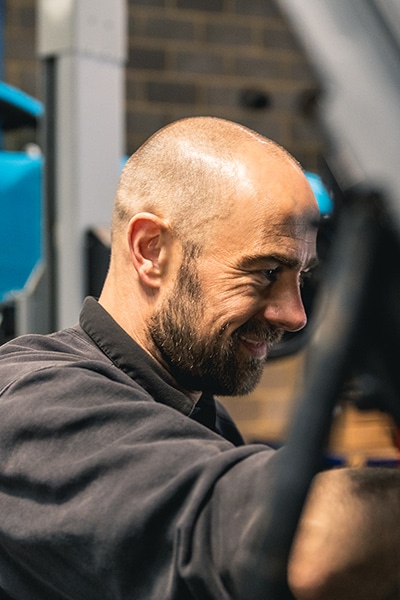 Neil Drew
Senior Technician
Neil joined RPM Technik after a period as lead technician at another Porsche specialist. He's spent years working on rally and race cars, including a long spell looking after the track collection of various exotic vehicles at Bedford Autodrome. A father-of-two youngsters, Neil is a big fan of extreme sports, including skiing, motocross, riding classic motocross bikes, swimming… and punishing himself in the gym daily!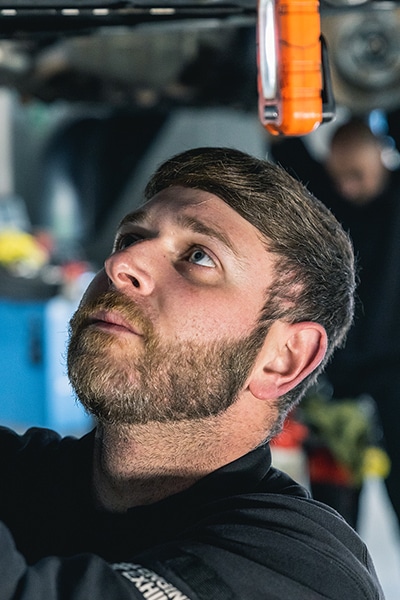 Dan Francis
Senior Technician
Dan has been a valued member of the Workshop team since he started his career with RPM in 2009. After successfully completing his apprenticeship, Dan has developed his skills to become a talented all-rounder, a very knowledgeable engineer and experienced with all models of Porsche up to and including the Carrera GT. In his spare time Dan, a genuine and friendly member of the team, is a keen go-karter who enjoys modding cars, helping his uncle restore classic vehicles, and attending track days. He's also restoring a classic Lambretta scooter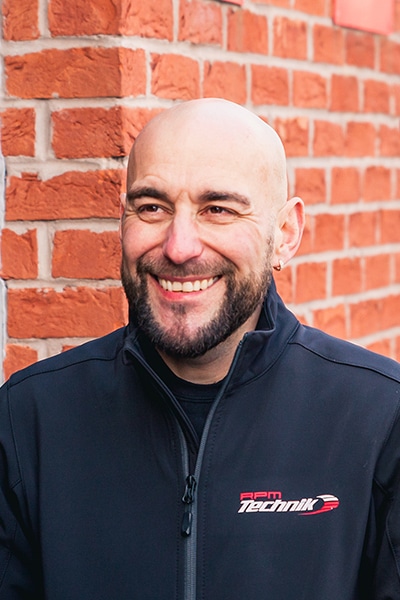 Ricky Nash
Senior Technician
There's not much that Ricky doesn't know about the Porsche brand – and he specialises in performance upgrades with a background in track day geometry set-ups on the GT models in particular. Over the last two decades he's worked on all GT series cars from 992 GT3 back to 996 GT3's. Ricky's experience in GT and Manthey products is unrivalled in the UK.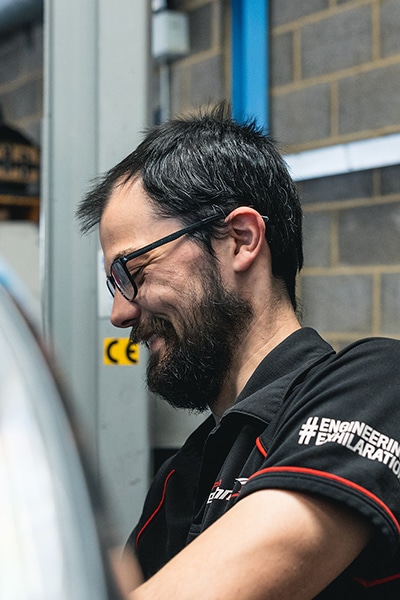 Stuart D'Archambaud
Technician & Fabrication Specialist
Technician & Fabrication Specialist
A key member of Ollie's Special Projects and CSR build team, Stuart started his career working alongside his father, a master fabricator. He joined RPM Technik in 2010 and has excelled in his role. His natural talent for bespoke fabrication is on another level. The father of three was also a member of RPM Technik's GT3 Cup Car trackside team. Stuart is a big fan of drifting and also still rides his BMX bike – which he took up at the grand old age of five! He modestly admits to being a childhood and teenage local BMX celebrity, even being sponsored at one time.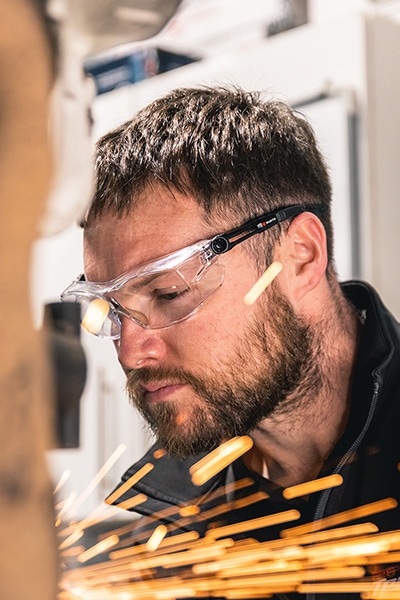 Danny Johnson
Senior Technican & Engine builder
Senior Technican & Engine builder
Danny is a fully trained Porsche technician and previously worked at two independent Porsche specialists in London before joining RPM Technik in 2017. There is not much about the brand that will come as a surprise to this father-of- two. His primary focus is on water-cooled and GT engine rebuilds. Danny counts off-road cycling and modifying his beloved VW Campervan among his many outside interests. Like several of the RPM Technik staff, Danny is also into motorbikes – in his case a 1300cc KTM.
Craig Mayo
CGT Specialist
Craig joined the RPM Technik team after many years work for Porsche Retail Group at Reading. Whilst there, Craig was lead engineer looking after special series Porsches, where he eventually specialised in the Carrera GT from 2004 onwards. Having completed over 100 'engine out' services on these stunning Porsches and innumerate other tasks, the knowledge he brings with him is fantastic.
Mike Etherington
Senior Technician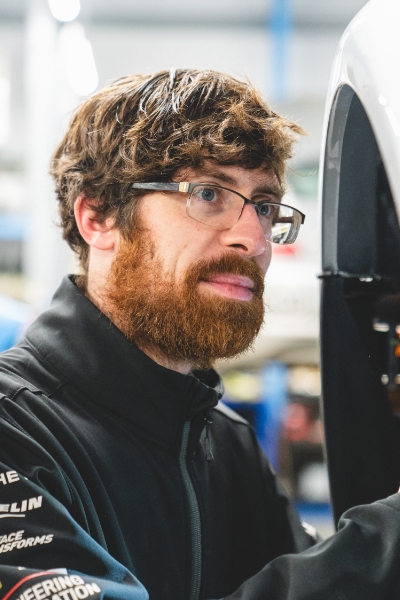 Steven Boyce
Projects Technician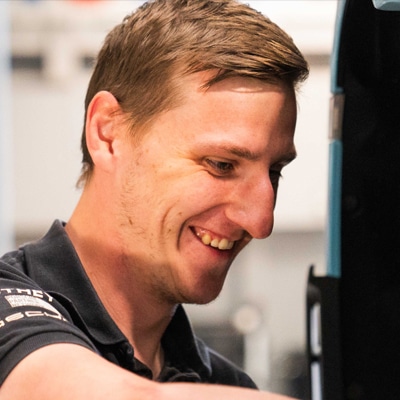 Bailey Charlesworth
Technician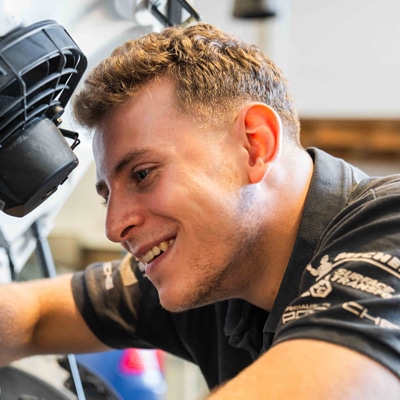 Josh Walker-Croft
Apprentice
Ozzy Zekayi
Sales Executive
Ozzy has had a passion for Porsches from a very young age. He left the family business to pursue the dream of detailing Porsches. His 2-year-old is already taking after him and loves cars, especially Porsches.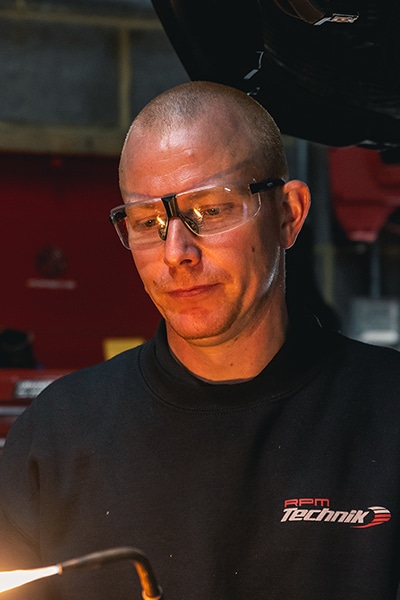 Ian Trahearn
Workshop Foreman
Ian has been working with RPM Technik since 2006 and enjoys the technical aspects of Porsche. His role is pivotal in providing the technical resource to ensure consistency and quality are always maintained. He enjoys playing football and fishing with his son and family has been a follower of motorsport from a young age. Prior to working for RPM Technik, Ian worked at International GT level racing as an engineer on the Porsche 996 GT1 with G-Force racing.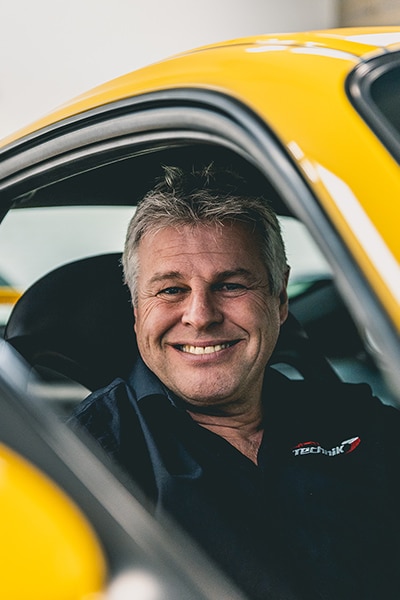 One of the country's most successful racing drivers, Tim is also the voice of ITV's British Touring car coverage and is involved in many other motorsport activities. A household name in the 1990's he is probably best known for winning the 1992 BTCC Championship, and was Porsche Carrera Cup Champion in 2008 and 2010. Tim has been an instrumental part of tailoring the final set up of clients Manthey GT Porsches along with providing help and advice at our 'Porsche drivers lounge' on circuits across the UK and Europe. Tim is our chassis and development consultant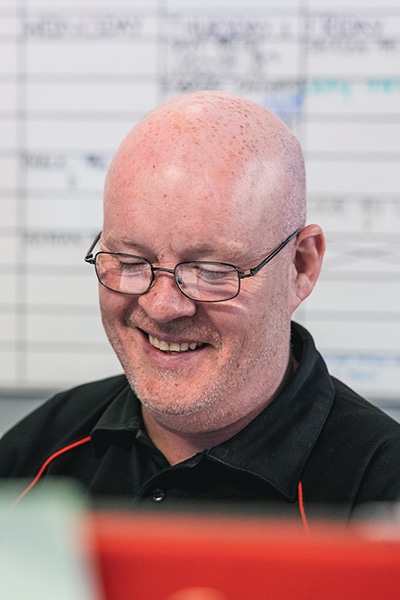 Brendan Murphy
Parts Manager
Brendan joined RPM Technik in 2016. The dad-of-three has years of experience in the business, having previously worked for main dealerships and specialist parts companies. Jovial Brendan is the man to speak to for all Porsche parts and is highly knowledgeable in tyre options available through our technical partners at Michelin. Give him a call. He'll be sure to help.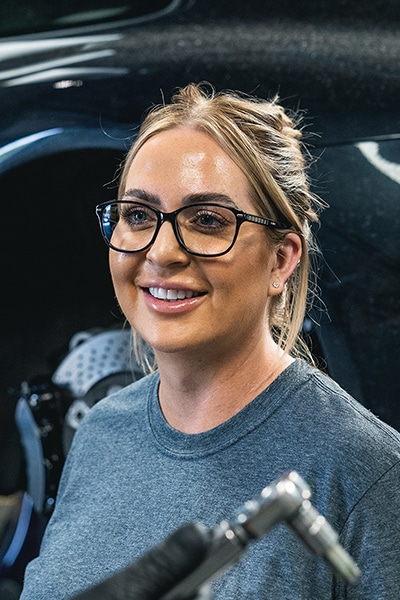 Lydia Preston
Aftersales Manager
Lydia is at the core of RPM's business as Workshop and Operations Manager. She oversees all office functions, smooth running of the workshop and is invaluable to Ollie and the gang for her no-nonsense efficiency and clear thinking (apart from when it comes to shoes!). A real Porsche enthusiast, who enjoys track days and organising special trips such as the Le Mans Classic.
Ellie-Mae Marshall
Service Advisor
Ellie-Mae or 'Maisy' as she is better known within RPM Technik, studied mechanics for a year when sixteen, then started a successful career as a mortgage advisor. The draw of cars proved too strong, and she joined RPM Technik in 2019 as Operations Administrator. Since then, she has put her exceptional organisational skills to the test by assisting with many behind the scenes aspects of the business.
Sai Mistry
Upgrades & Tuning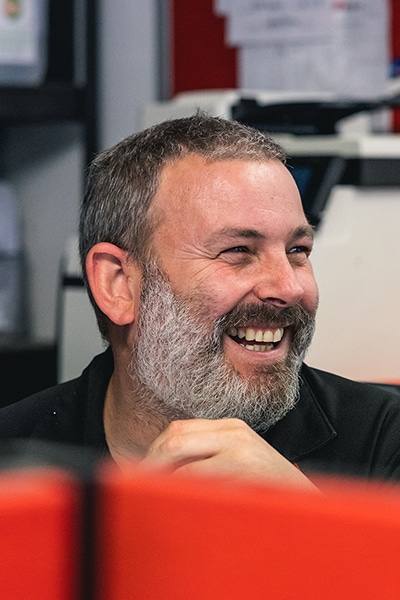 Simon Bunce
Parts Manager
Simon is an integral part of the team, tasked with managing our bespoke parts and upgrades on everything from Manthey to CSR. Simon has invaluable experience gained over three decades working with Porsches and knows the 'who's who' of the world's best suppliers like the back of his hand. He has not been beaten on a task yet!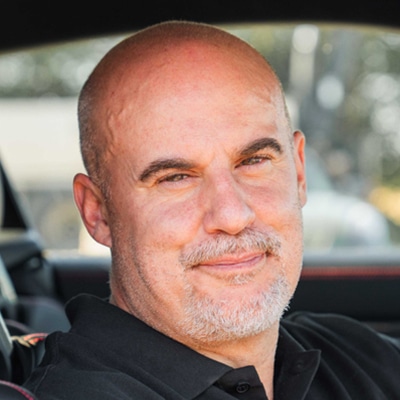 Dave has been around classic cars all his life, this fascination of all things motorised has led him to follow his passion and work at RPM Technik. Dave takes great pride in his work around the unit ensuring smooth running of all the essential day to day work activities. A keen angler, he enjoys fishing in his spare time and appreciates a good art gallery!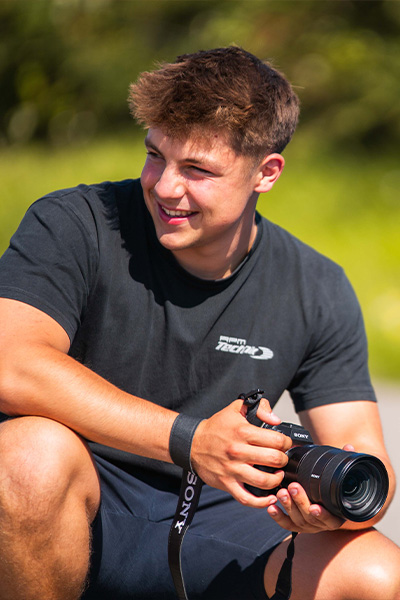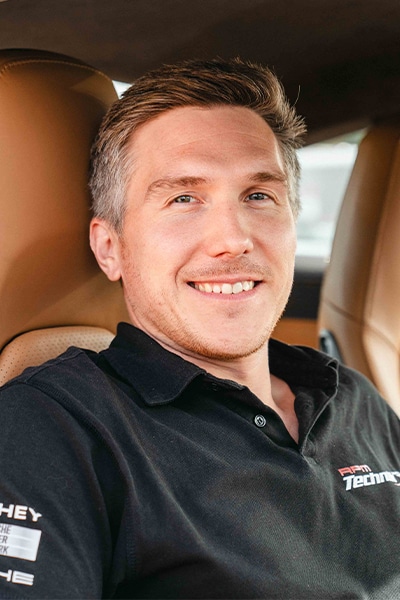 Adam Birch
Head of Finance
Jasmine Stokes
Front of House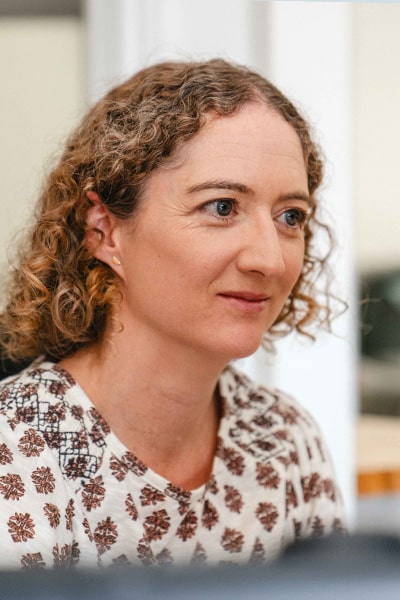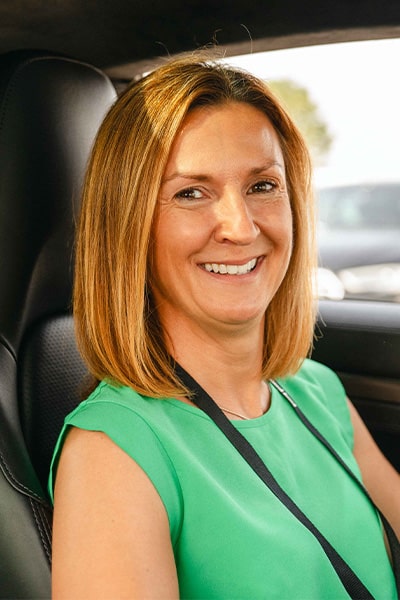 Sam Bassett
Operations Manager
Newsletter Sign Up
Keep up with the latest from RPM Technik with our newsletter.