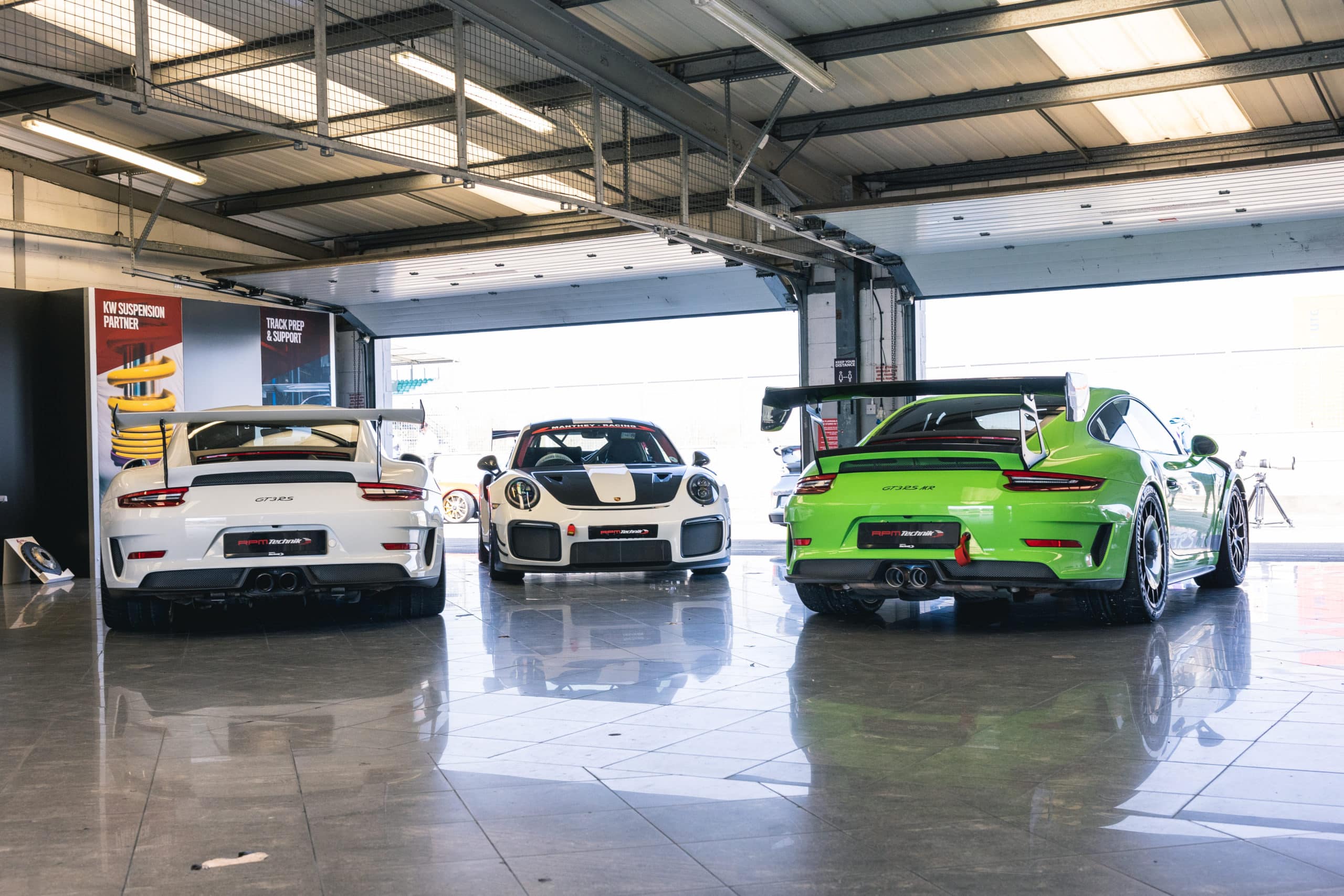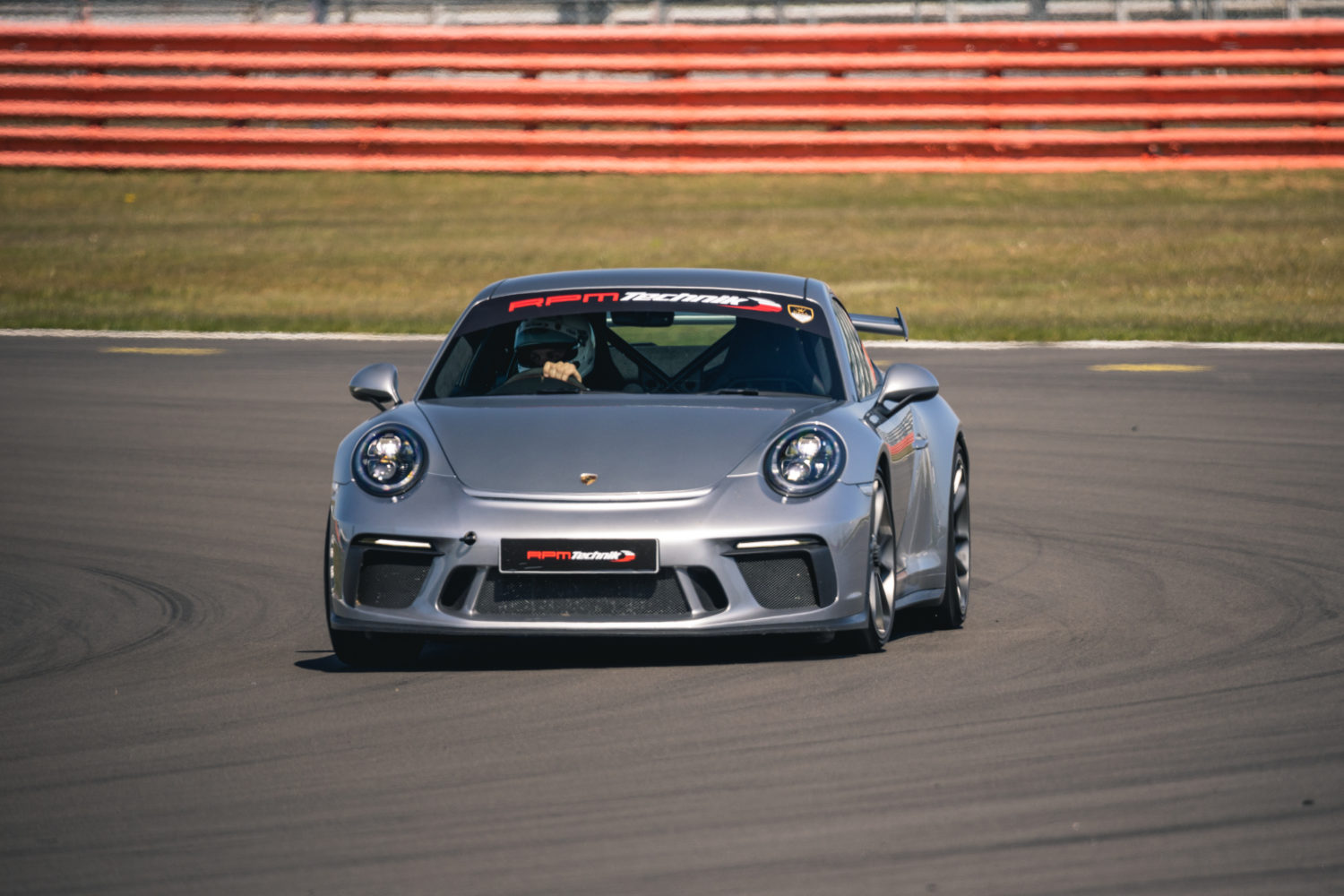 Getting out on track days is something very close to the hearts of the whole team at RPM Technik. Many of our technicians have race support experience at the highest levels of Porsche racing. RPM Technik have been track day regulars for many years now and have supported a great number of our clients on their journey to get onto the track, some of them to the ultimate end goal of racing their Porsche. The directors of RPM Technik have personal experience of sprint racing, endurance racing and forest stage rallying. They will be present on RPM Technik track days and will be putting this knowledge and enthusiasm into the track day support packages offered. Whatever your level of track day experience, RPM Technik will be able to enhance your Porsche driving experiences with their unrivalled technical support.
TRACK NOVICE
ASSISTANCE
Your first time on track can be a bit daunting. As well as making sure your car is well prepared for track use, RPM Technik can help you as a driver get ready for the circuit. RPM Technik can offer advice on protective equipment, driver coaching, or simply advise on how to best prepare for the day, ensuring you and your car keep safe. RPM Technik can introduce you to driver coaches that you can work with before going on track or whilst on track. Whilst RPM Technik are big advocates of track upgrades, and even have off the shelf track packs, some of the biggest gains to be had at the start of the process are from driver coaching.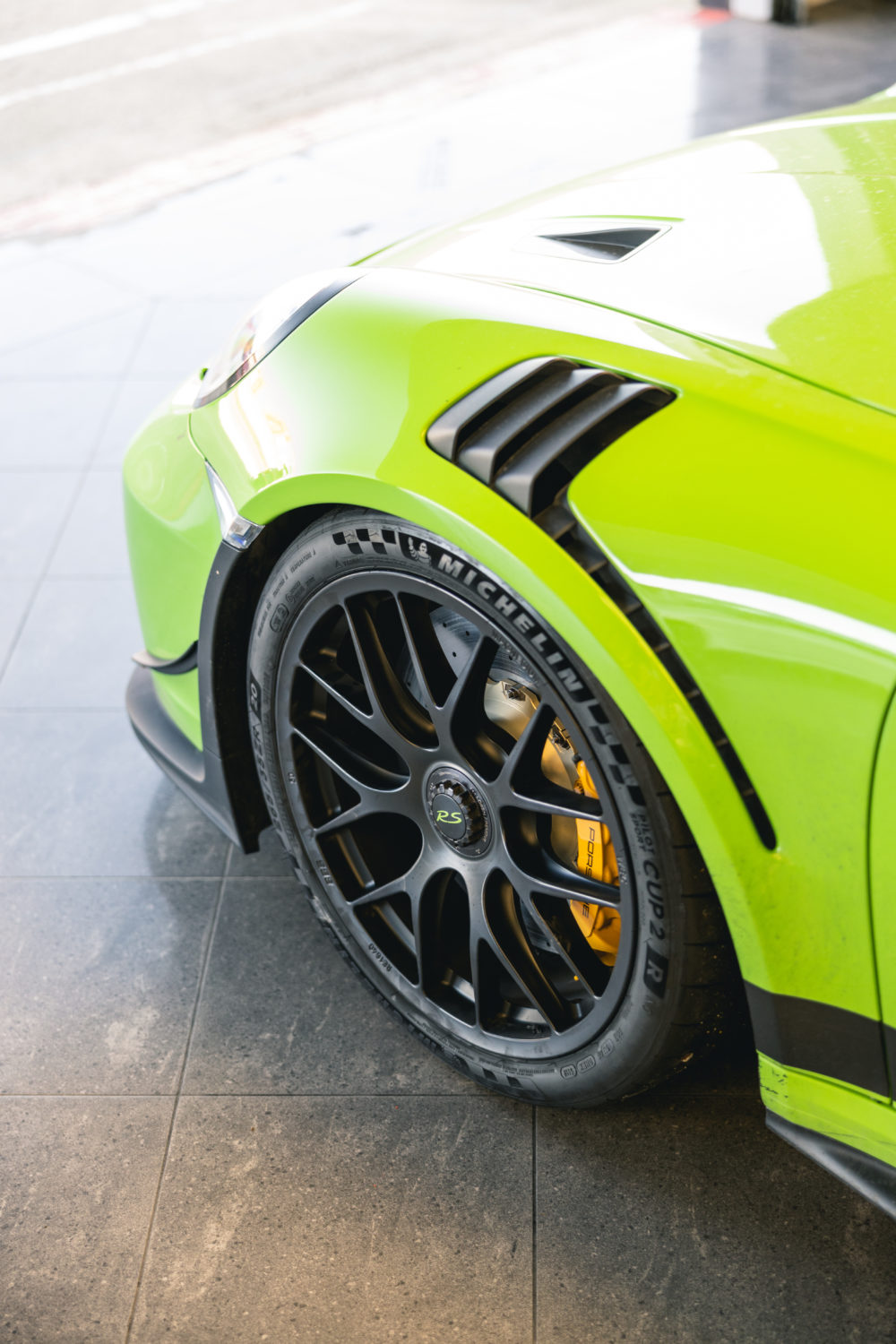 MAKE SURE YOUR PORSCHE IS READY FOR TRACK WITH OUR PRE-TRACK INSPECTION
DRIVER TRAINING
If you want to go faster on track then there's no doubt that driver training would be the best investment. We offer Porsche driver training with a collection of experts in driving front, mid and rear-engine Porsche platforms. These experts come from all walks of life. Some are experts in vehicle dynamics, testing and evaluation. Some are seasoned racing drivers and others have qualifications in the psychological aspects of driving. We also have our own 'staff' racing driver in Tim Harvey, who still holds the record number of wins in Carrera Cup GB.
TRACK DAY ATTENDANCE
RPM Technik has partnered with the best of the UK and European track day operators. RPM Technik typically attends two or three track days every month during the peak track day season (see our calendar of events below). If you book your own track days, you may want to book a garage and let them know you are with RPM Technik so you can request an adjacent garage to the RPM Drivers Lounge. If required RPM Technik can also take your Porsche to and from the track by the trailer for the full "arrive and drive" experience.
In addition to having technical personnel at the track, RPM Technik also has a Porsche PIWIS 3 system tester for plug-in diagnostic support should it be required. Although RPM Technik does not currently offer full trackside technical support on our track days, we can offer a bespoke solution should this be required. Our attendance at track days provides a unique 'Meeting Room' for Porsche owners. The RPM Technik garage is fitted out with tables and chairs, helmet stands and provides a social space where Porsche owners can meet and where drivers can discuss VBOX data and driving pointers with their driver coaches. There are refreshments for guests of RPM Technik and Porsche owners alike.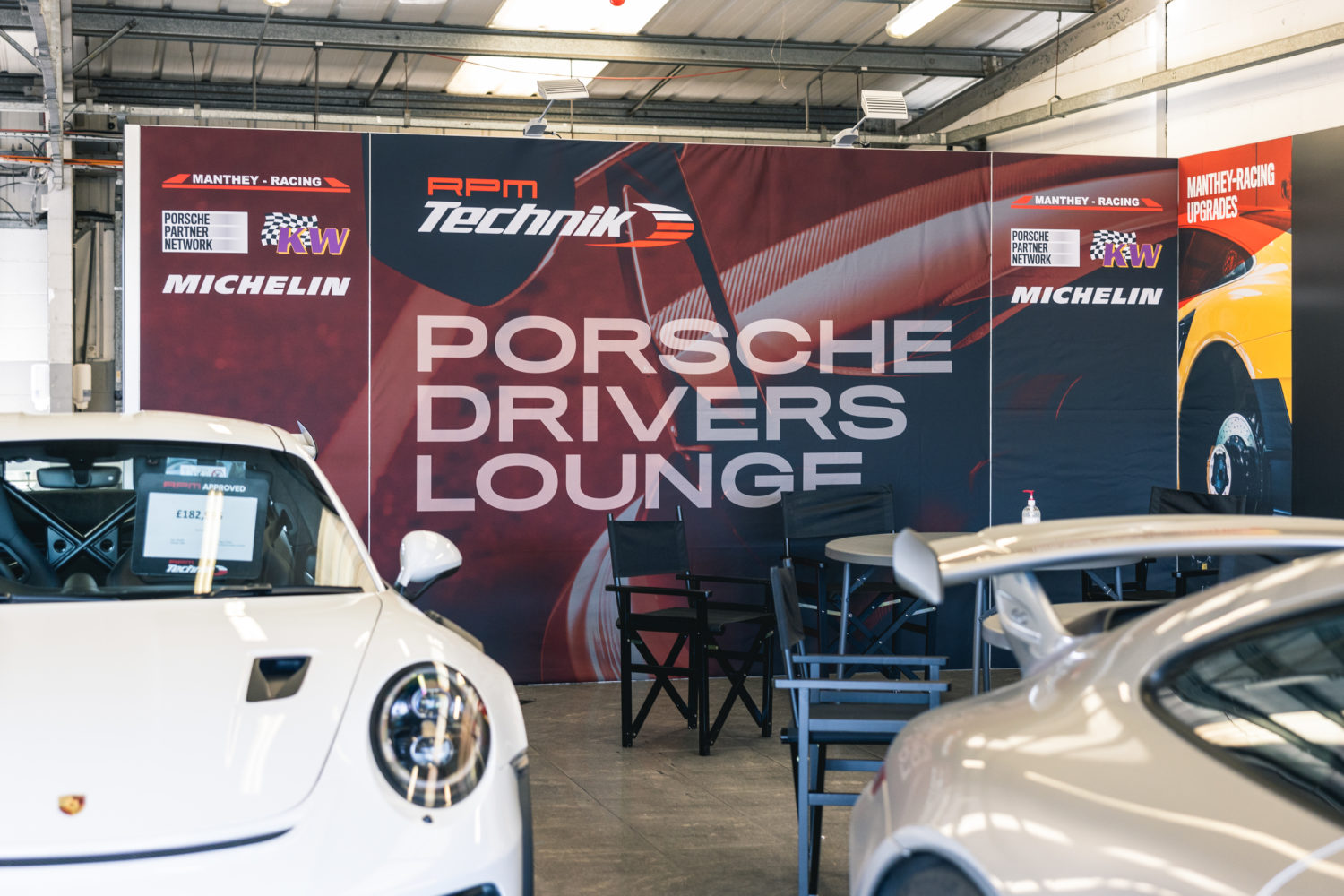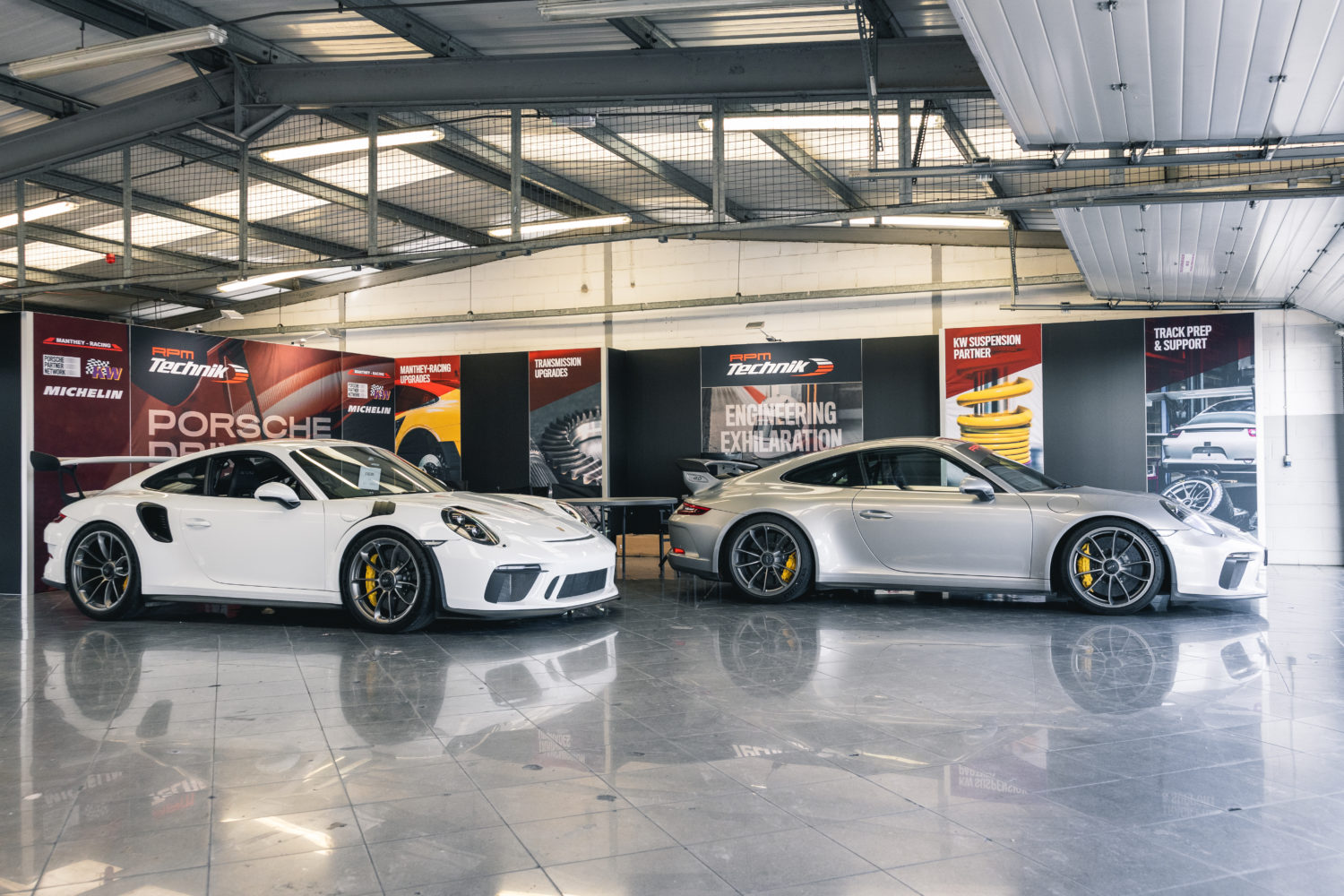 Our staff can provide great advice on any technical questions on how to improve your track experience or the setup on your Porsche to maximise your enjoyment on track. In addition to our technical staff, RPM Technik also has access to some of the most accomplished racing drivers and driving coaches with Porsche expertise. Tim Harvey is our 'staff' racing driver. His record of the most race wins in Porsche Carrera Cup GB and his knowledge of GT3 Cup racing makes him an invaluable trackside resource for our guests.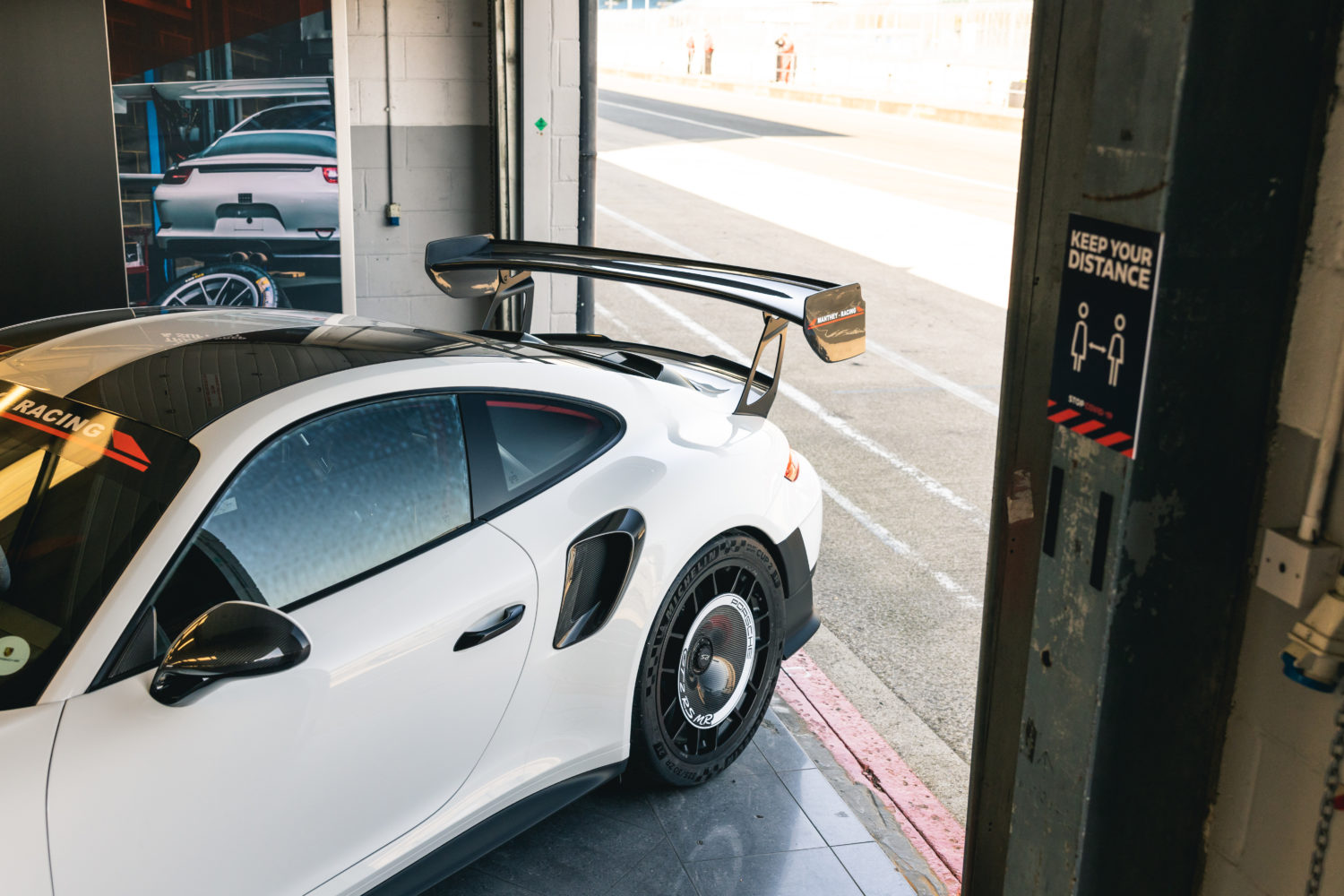 TRACKDAY PERKS
As a client of RPM Technik, you can get additional benefits and discounts with some of the best track day operators and car clubs. Be sure to mention you are with RPM Technik when you make your bookings.
SERVICES PROVIDED
UK and European Track Days with the highest calibre of cars and a unique overtaking on both sides rule.
BENEFIT TO RPM TECHNIK CLIENTS
Free membership of RMA (usual cost £114/year). Discounted track days and other great member benefits – https://www.rmatrackdays.com/Membership
OR THOSE SERIOUS ABOUT THEIR TRACK WORK OR ARE CONTEMPLATING RACING AT AN AMATEUR OR PROFESSIONAL LEVEL, WE HAVE A DEDICATED MOTORSPORT PREPARATION FACILITY.
SPEAK WITH OUR TRACK SUPPORT TEAM TODAY
To discuss track support, please contact our team on
+44 (0)1296 663 824 or send us an enquiry online