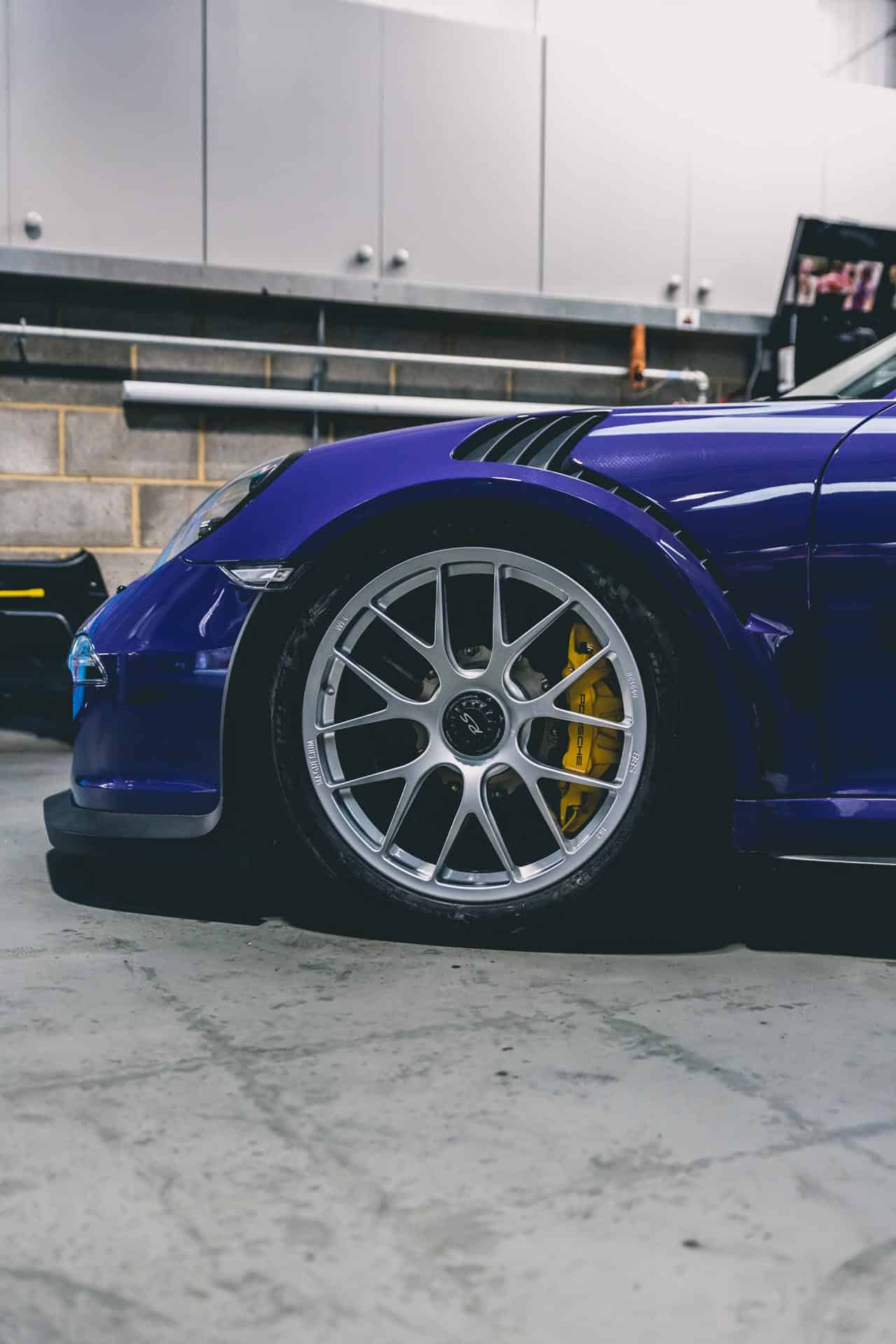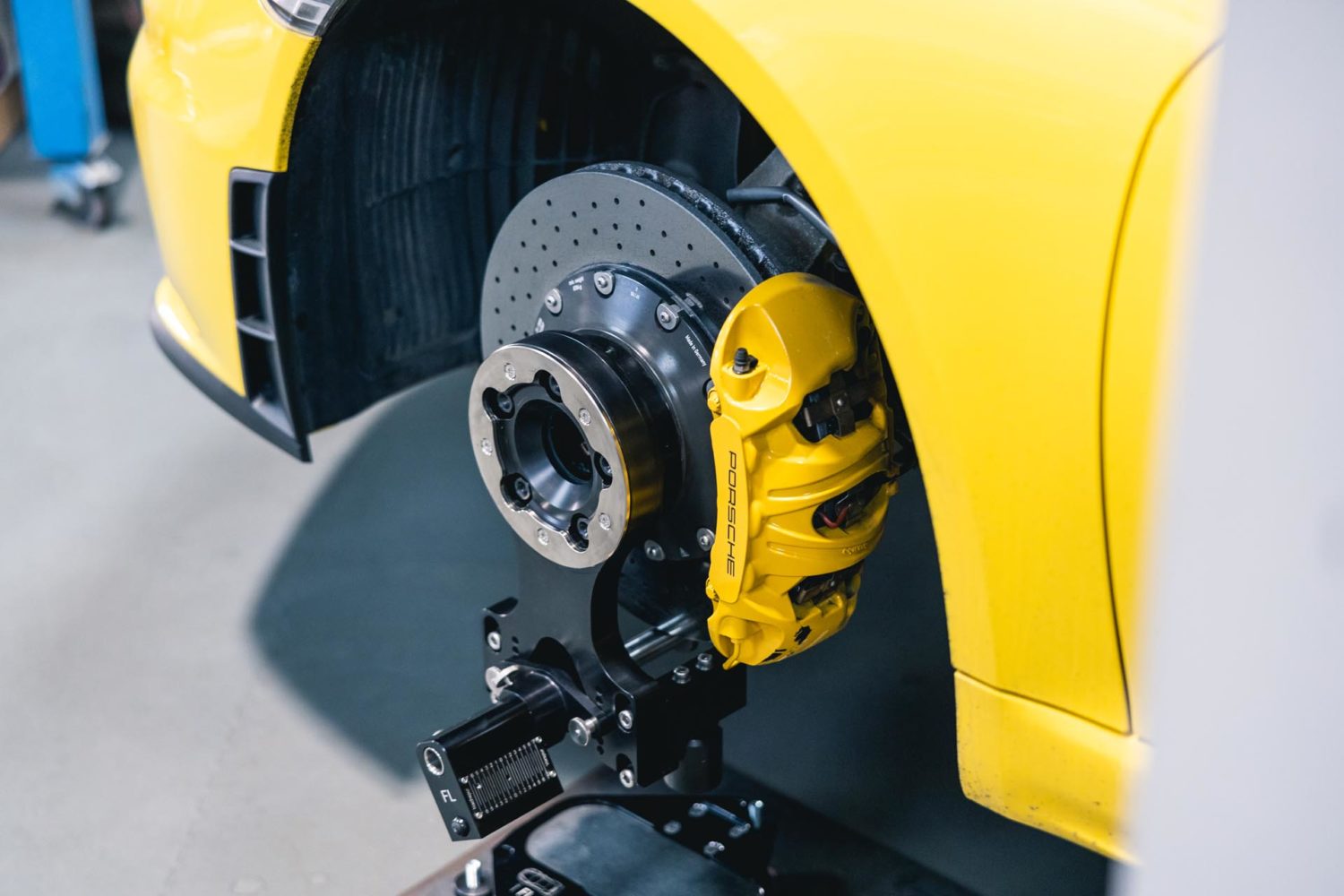 We are a leading specialist in Porsche geometry setups. Depending on your requirements, our expert team can fine-tune your Porsche to maximise your enjoyment or to help pro-long its tyre life. Getting the perfect chassis setup for you can be an iterative process, however, by asking how you drive, what you use your car for and what you want to achieve, we can fast track this process and get a geometry setup that will best suit your driving preferences.
Whatever Porsche you drive, it is important to routinely check and adjust the wheel alignment as it has a huge impact on the driving experience, tyre wear and tyre life. The alignment can be knocked out of adjustment by potholes and other shock loads from daily road driving, or from kerbs on track day usage. We would recommend a four-wheel alignment annually and certainly every time the tyres are replaced.
UNRIVALLED PORSCHE GEOMETRY TOOLING
Our expertise in setting up and upgrading GT models and building our own CSR models puts us at the very forefront of chassis dynamics and suspension tuning. Although there is no substitute for the knowledge gained from setup, development and evaluation, the quality of the output is dictated by the accuracy of the geometry equipment utilised. We were the first specialist in the UK to run the factory Beissbarth geometry equipment and this four-poster setup is still regularly used today.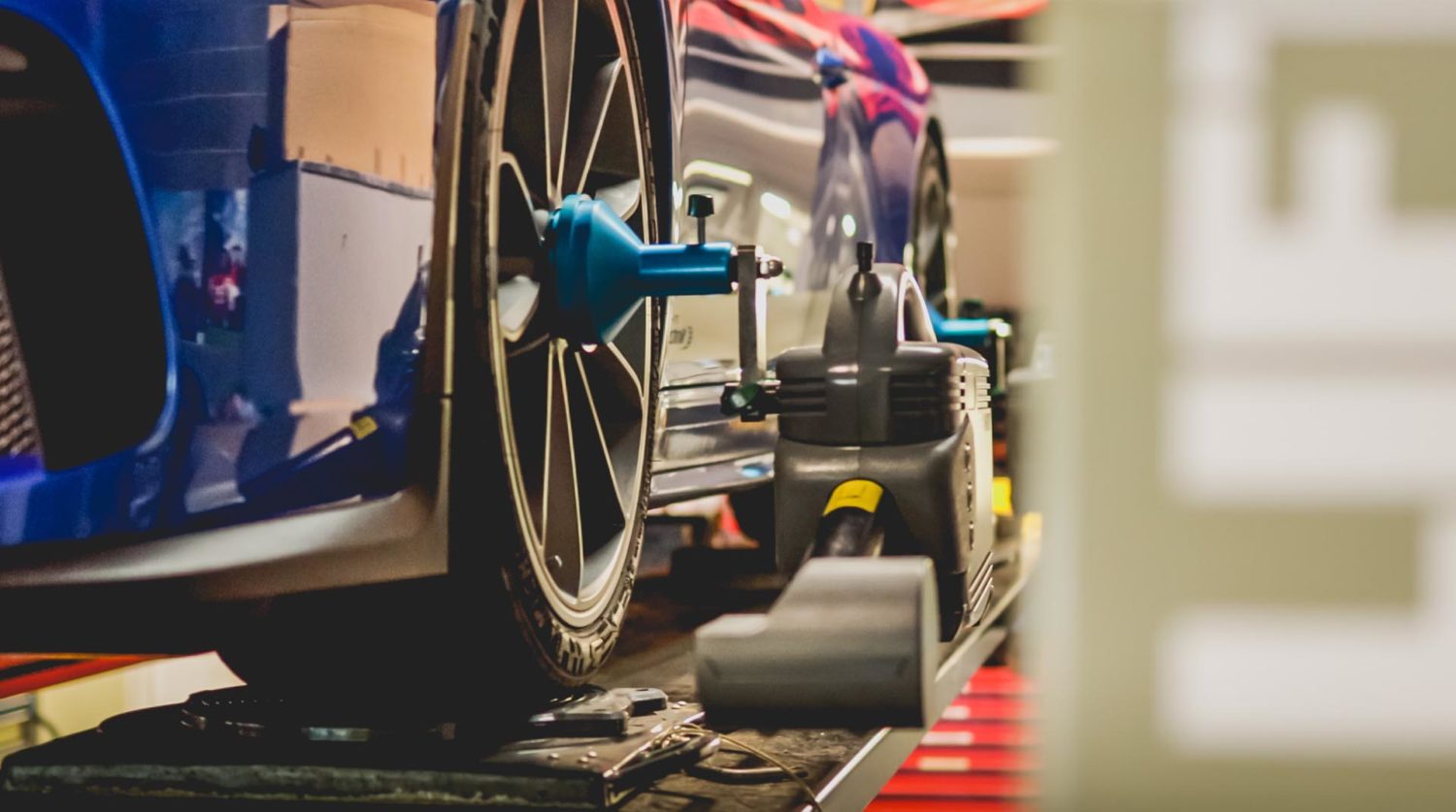 This has now been supplemented by state-of-the-art Manthey geometry equipment that attaches directly to the hubs for the ultimate in precision. It allows geometry, ride heights and corner weighting to be done in one go without the need to take the car on and off the equipment. This MR equipment can also be taken to circuit or test facilities for in-field setup and evaluation.
There are several wheel alignment and geometry options. These range in complexity and cost. If you are unsure of which setup you need, contact our workshop team and they will be able to advise.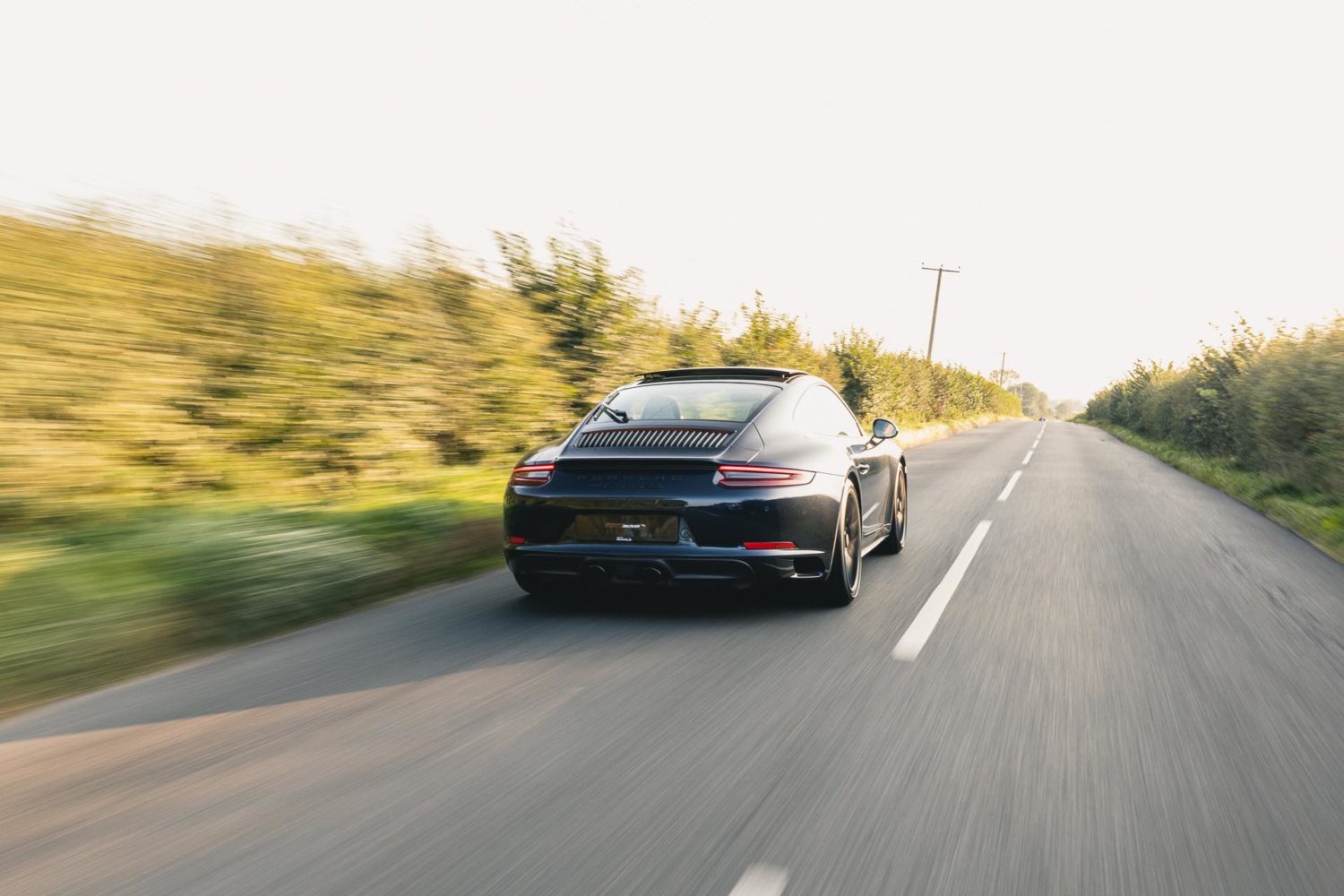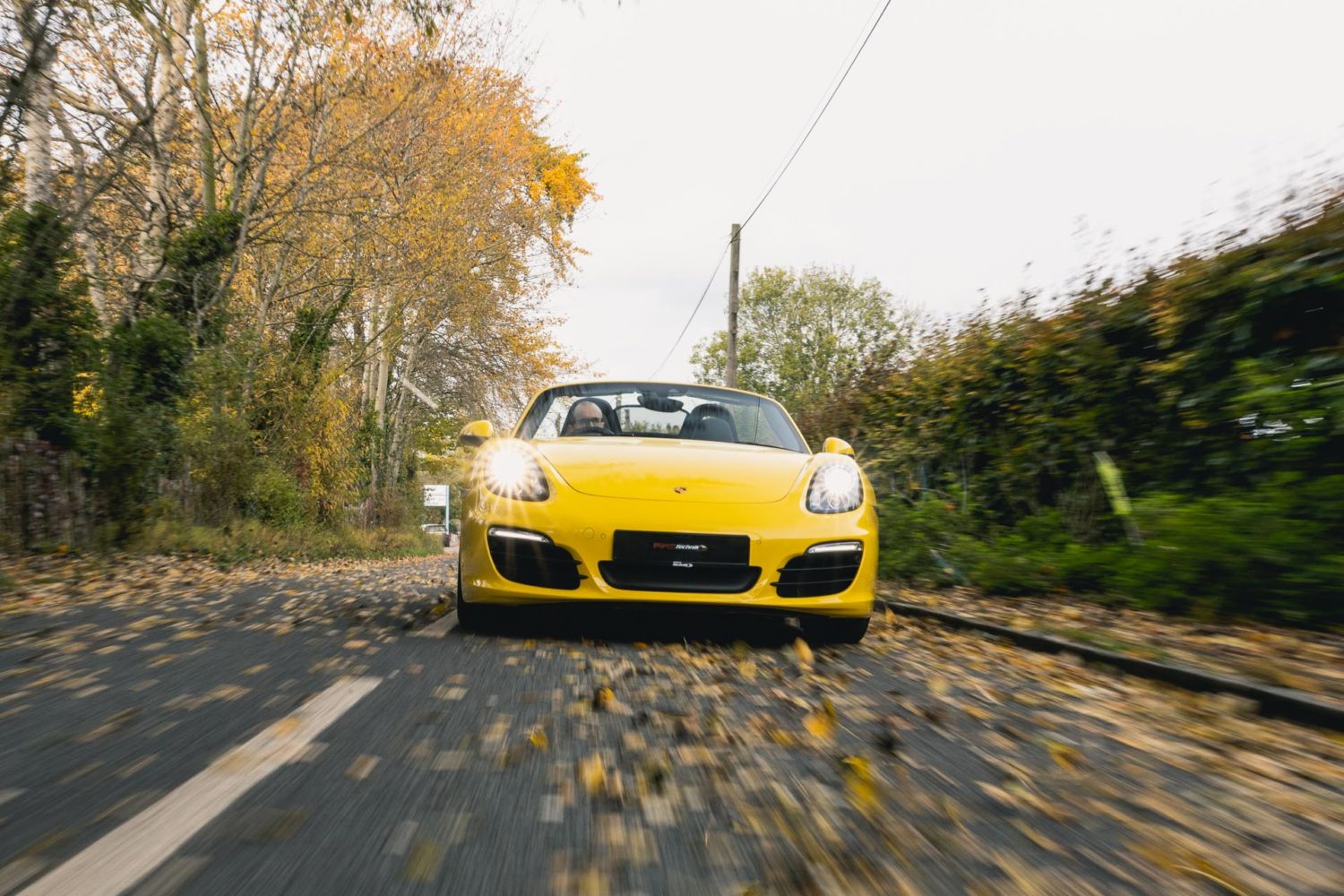 FOUR WHEEL
ALIGNMENT
FROM £270 +VAT
Depending on the level of adjustment your Porsche can facilitate, a four-wheel alignment will adjust camber, caster and toe angles. These can be set at factory standard, RPM Technik fast road, amateur or pro track setup, or a bespoke setup. Part of the exercise involves a detailed inspection of bushing, suspension and steering components, as excessive play in any of these components could result in the wheel alignment changing as the wheels move under load and over bumps.
---
WHEEL ALIGNMENT AND RIDE HEIGHTS
FROM £405 +VAT
The ride height your Porsche runs is not just a cosmetic consideration. The ride height your Porsche runs is not just a cosmetic consideration. The height impacts the range of movement that control arms can operate within and the damping provided by springs as the preload will alter with compression or relaxation of a static position. Some models will not have ride height adjustment, however, running coilover suspensions from aftermarket specialists like KW Suspensions will allow this adjustment to be made. The angle of inclination and overall ride heights will have a notable impact on the handling of your Porsche. We have many well-considered setups to choose from and are also experienced with Manthey geometry and ride height setups.
---
WHEEL ALIGNMENT AND CORNER WEIGHTING
FROM £550 +VAT
The ultimate setup is to undertake the above work, with the addition of balancing the weight front to rear and side to side. This is achieved by measuring the force each wheel imparts on the weighing scales. The weight of the driver is added to the driver's seat and the ride heights adjusted to achieve the best possible balance with the driver in the car. This will inevitably mean a slight variation in ride heights side to side, however, having the balance of weight distributed evenly means optimum grip is achieved under all cornering scenarios.
MODERN PORSCHE GT GEOMETRY SETUPS
The most modern range of GT cars has additional considerations such as the need to lock the rear steer motors whilst undertaking setup. The equipment works in conjunction with our Porsche PIWIS III factory diagnostic equipment.
Whether you are looking for a centre-lock wheel geometry setup or a five-stud wheel geometry setup, the Beissbarth and Manthey equipment both provide excellent results.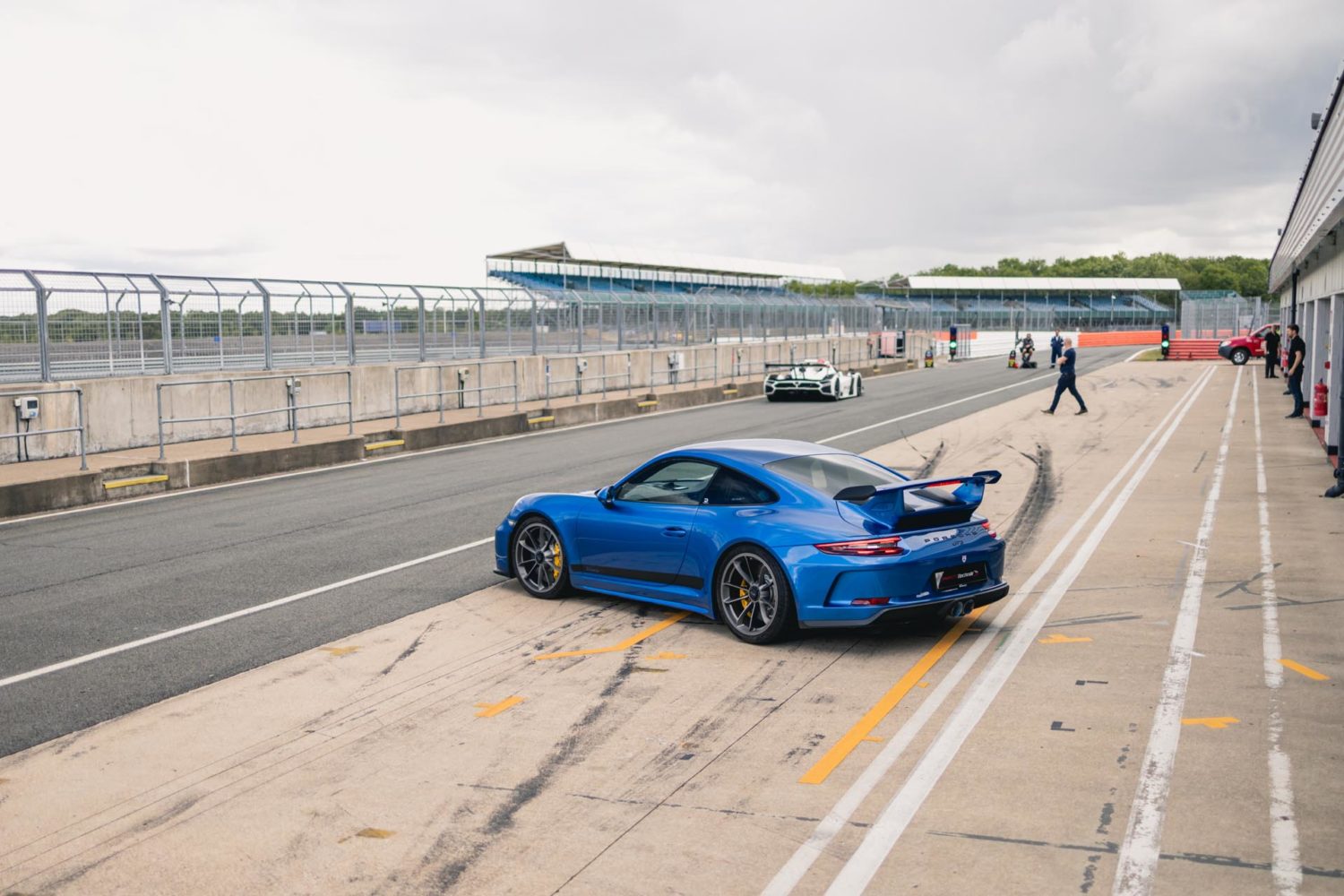 SPEAK WITH OUR WORKSHOP TEAM TODAY
If you would like any further information on any of our Porsche geometry setups, then please get in touch with our service team on
+44 (0)1296 663 824 or send us an enquiry online.