PERFORMANCE
& NOISE!
There are many benefits to upgrading your Porsche exhaust. Performance, weight and let's face it, the most exciting one, noise!
If you are looking to upgrade your Porsche exhaust, we offer a wide range of Porsche exhaust upgrades from the Porsche factory sports exhausts (PSE), through to Steel, Titanium and Inconel aftermarket offerings. Our engineers have fitted a diverse variety of aftermarket exhaust systems to Porsche models and our understanding of what works, what does not work, and most importantly what fits is second to none.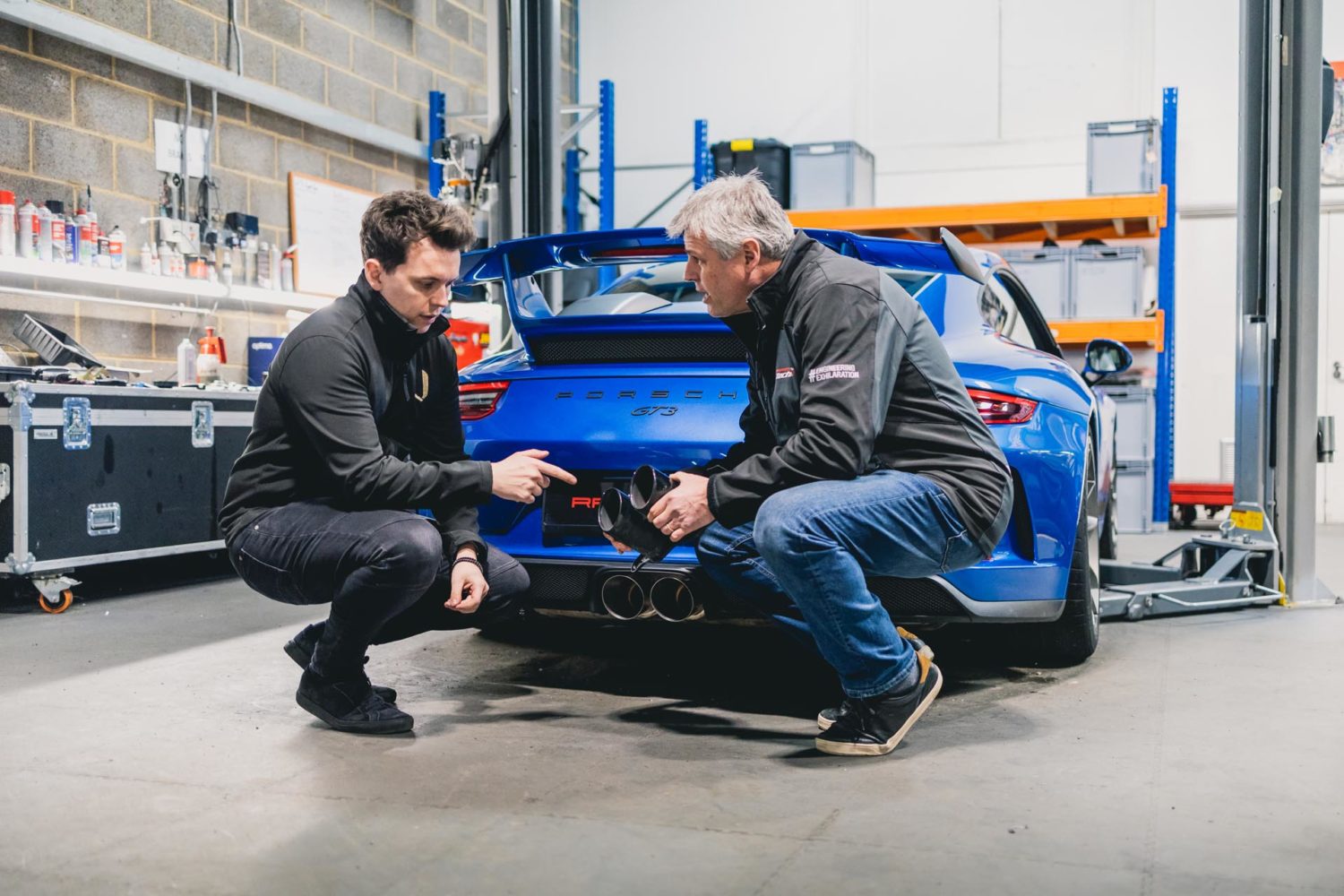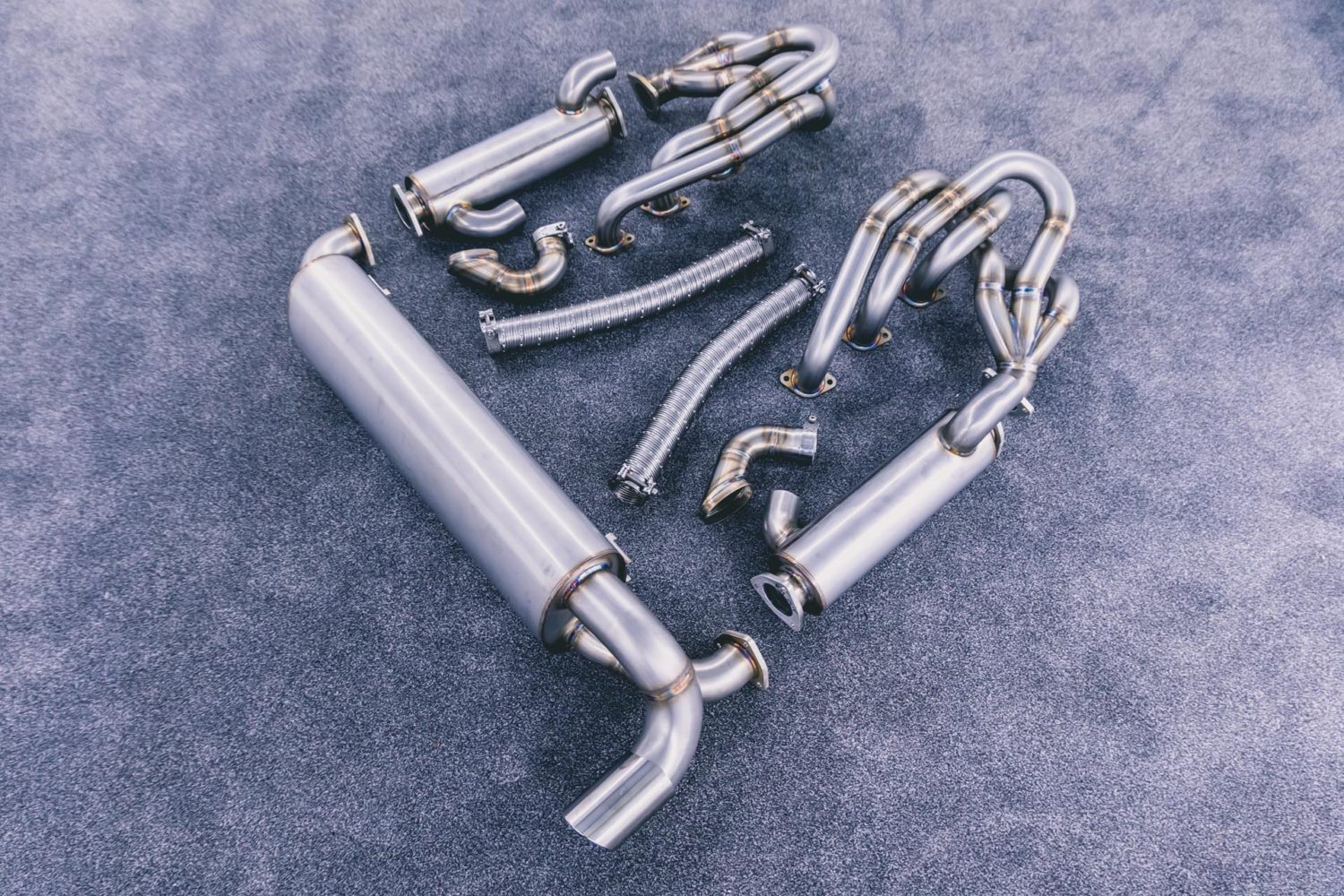 BENEFITS OF UPGRADING YOUR PORSCHE EXHAUST SYSTEM
One of the main reasons clients like upgrading their Porsche exhausts system is to increase the sound it produces. Increasingly with different and tougher regulations coming into effect, the exhausts that manufacturers can fit on newly built cars are becoming quieter and more restrictive.
Therefore, whilst one of the reasons is to achieve a better sound from your Porsche, another benefit is by having fewer restrictions upon design, it also allows the aftermarket exhaust to potentially be made lighter, freer-flowing and more powerful. A further benefit is that the Porsche factory fitted systems must be built to a price, to make the car cost-effective for production which often limits the use of lightweight materials. Aftermarket exhaust producers can use lightweight materials and often supply their products at more competitive pricing than that of a standard exhaust system.
The performance gain achieved by allowing your engine to get rid of exhaust gases more efficiently, will in many applications give a crisper throttle response as well as improved BHP figures. In addition, where super lightweight systems are installed, the impact of removing weight from the exhaust system will potentially also have a small positive impact on acceleration and handling.
WE WORK WITH A WIDE RANGE OF EXHAUST SUPPLIERS
Please contact us to find out what options are available for your Porsche on +44 (0)1296 663 824 or send us an enquiry online.