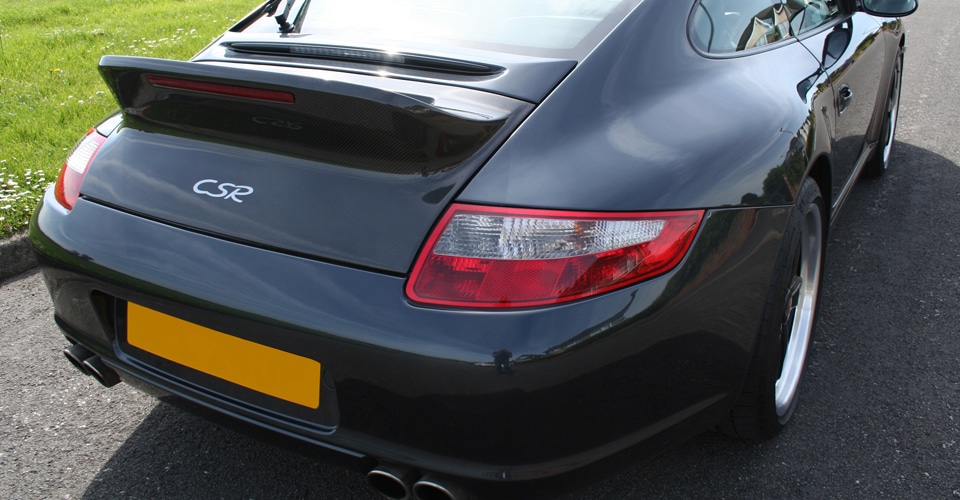 We were contacted in the summer of last year by our client who had owned a stunning C4S with a sublime sports exhaust for a number of years but had drawn a blank of how and what to replace it with. His garage had always had one of Stuttgart's finest inside but after having 4S which had every box ticked for his requirements, he was finding it a difficult machine to replace. The 997 Turbo was considered but discounted for being too fast for road use in his circumstances, 997 GT3 a good option but beginning to creep in price and undamaged examples are very hard to come by. Even 991 and late Gen2 997's were test-driven and didn't quite hit the mark for what he wanted.
Fast forward to the end of the summer and RPM's 997 CSR began to be noticed on various track days whilst going through final testing. The car intrigued our client as it looked and sounded fabulous two important aspects to him of what a 911 should be. An email was despatched and landed in the Sales department inbox to begin the conversation of what was possible and how the search for a donor car that was suitable for his own CSR worked. A test drive in CSR Chassis 001 whetted his appetite for a bespoke 911 and after various phone calls, the final specification of the CSR was agreed in principle. Some 'must haves' were discussed that the donor car should possess…the hunt then began.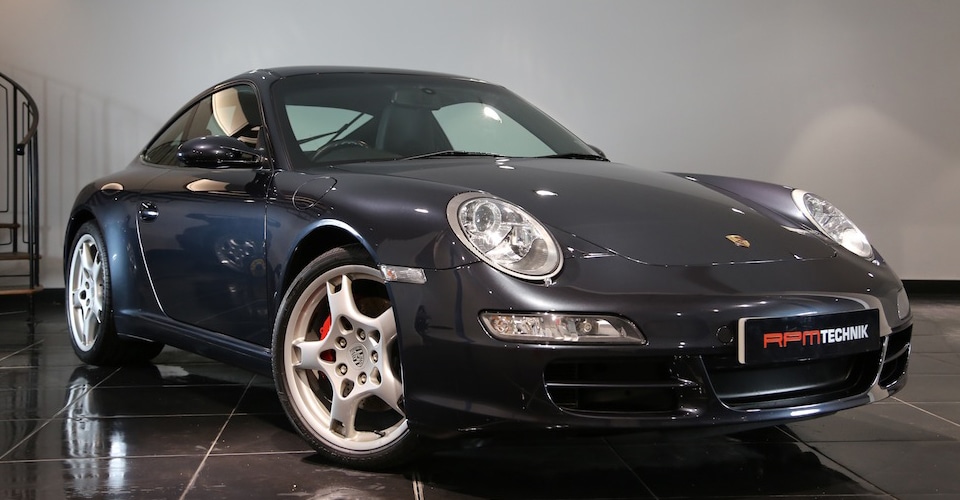 A few weeks later a stunning Atlas Grey 997 C2S arrived in the showroom ticking all of the options required, a deal was agreed to take in the 996 as a part exchange and our client was the proud owner of a factory stock 997. As winter had just set in, it was agreed the car would be run over at the end of the year and early spring in order to live with the car and really understand where he felt its areas of improvements could lay and where the CSR modifications would work best.
In April the final specification of 'his' CSR was finalised and the initial deposit for work paid for and the car scheduled into the workshop for a slot later that month. As one of the requirements of the car was that it didn't need to be used on track the build was tailored towards his needs and therefore a fast road set up most sensible for the ethos of the build.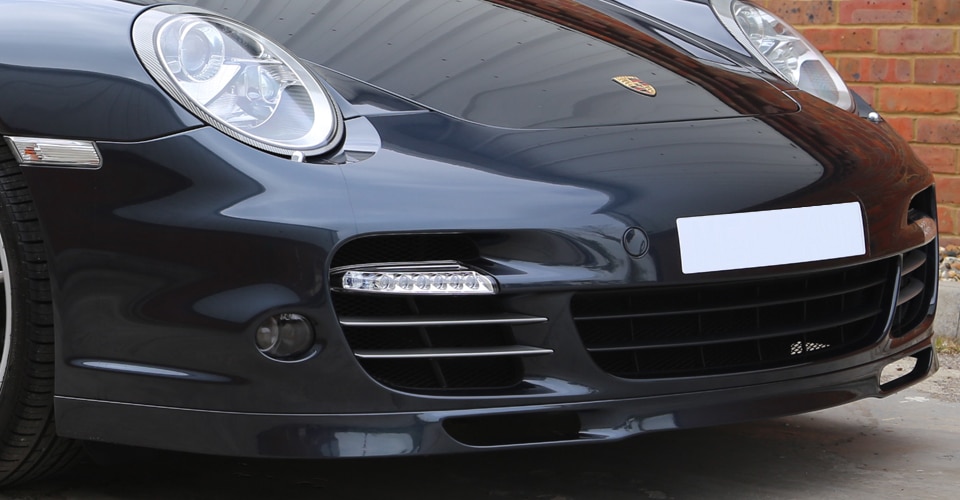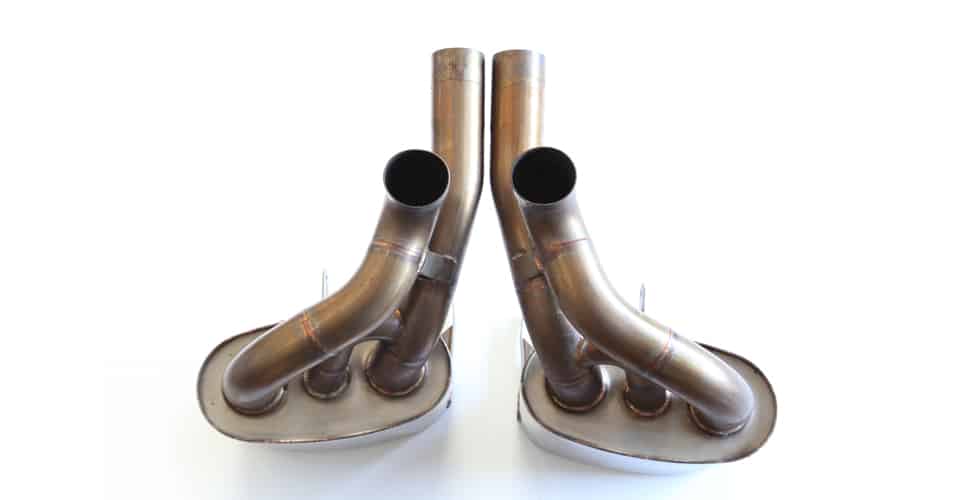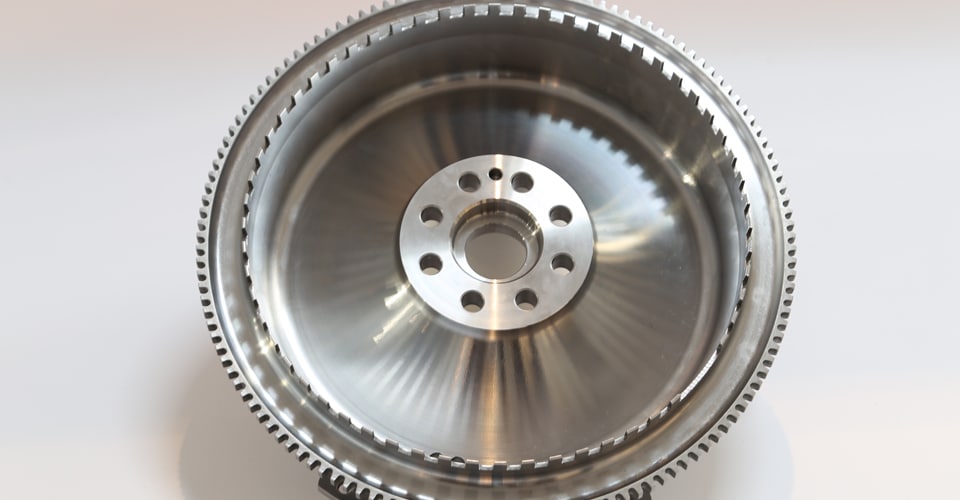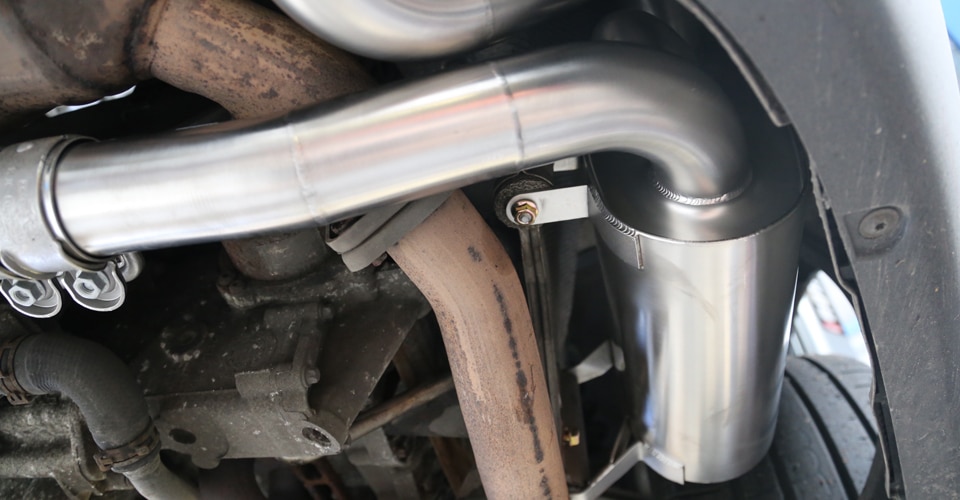 One of the most important area's that made our client fall in love with his 996 C4S was the real edge the exhaust note had and something that the 997 sorely missed, our 997 CSR ran the CSR sports exhaust and after his initial test drive in the autumn, this was one area that on completion he was most satisfied with.
The finished car is stunning, it has retained that 'factory' quality in the fit and finish of all modified parts whilst having the edge that really turned it from every day 997 to something very special. One we hope will be used as Porsche intended!
As a final finishing touch, it was decided that a genuine set of Tequipment Fuchs would really set the car off.