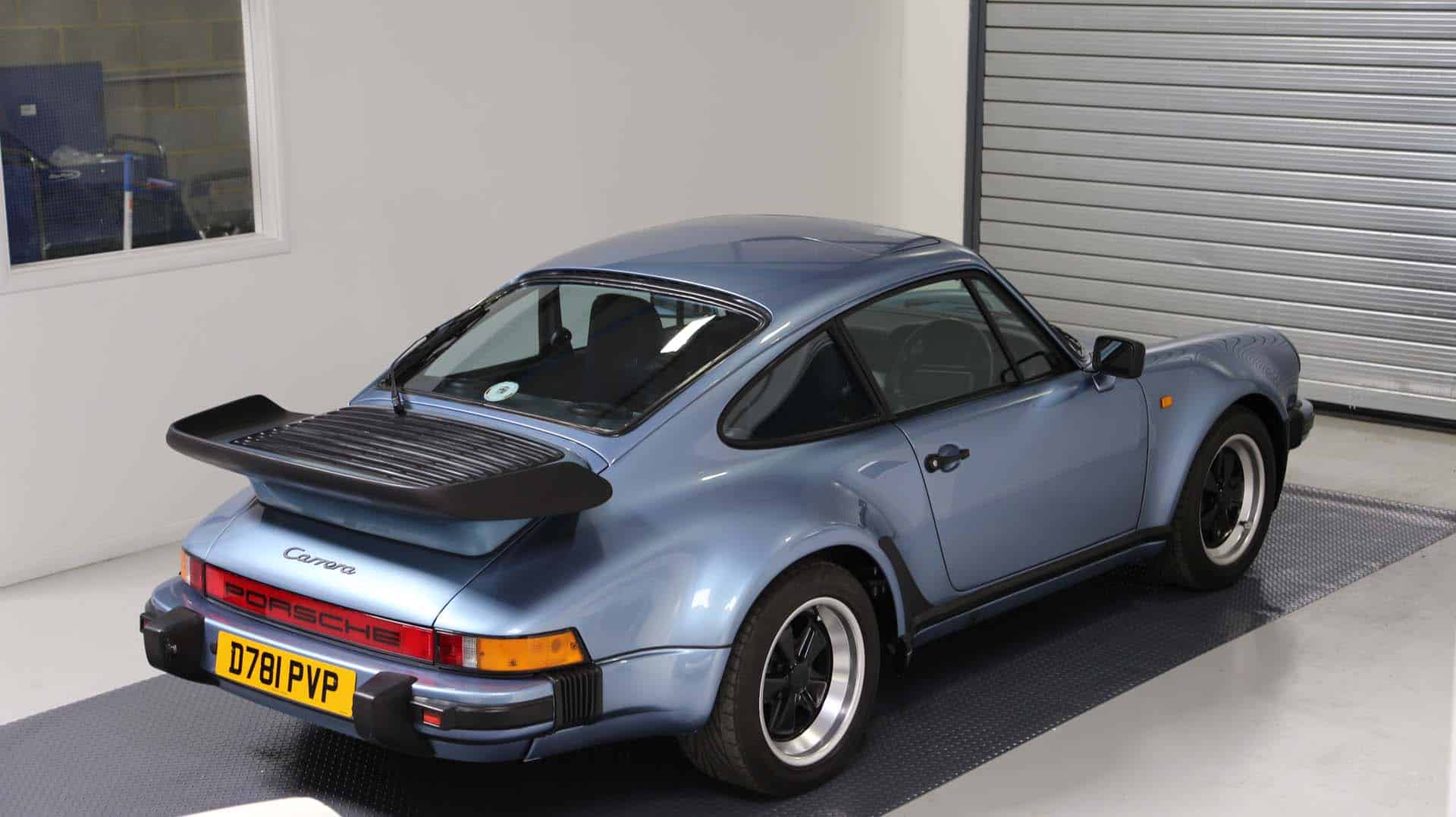 BUILD
SUMMARY
A lot went into this build, but here are some of the key features:
Extensive, full bare-metal restoration with genuine Porsche replacement panels where necessary
Rear fog light conversion
Sympathetic restoration
The 3.2 Supersport is becoming a rare find these days & when our client found the car he had lusted after since he was a teen, he wanted it made perfect to put alongside the other toys in his garage. As is often the case, what started was a desire to carry out a front end respray which evolved into full bare metal repaint. The paint colour of Iris blue is notoriously hard to paint with and as such a keen eye for detail was required once the final paint was completed. The car is now back in factory original condition ready to be enjoyed by the lucky owner! At the time of writing he is due for a week on a European road trip with a plethora of other Classic cars, the perfect way to christen it!
SPEAK WITH OUR PORSCHE RESTORATION TEAM TODAY
To discuss your Porsche restoration or special project, give Ollie a call on +44 (0)1296 663 824 or send us an enquiry online