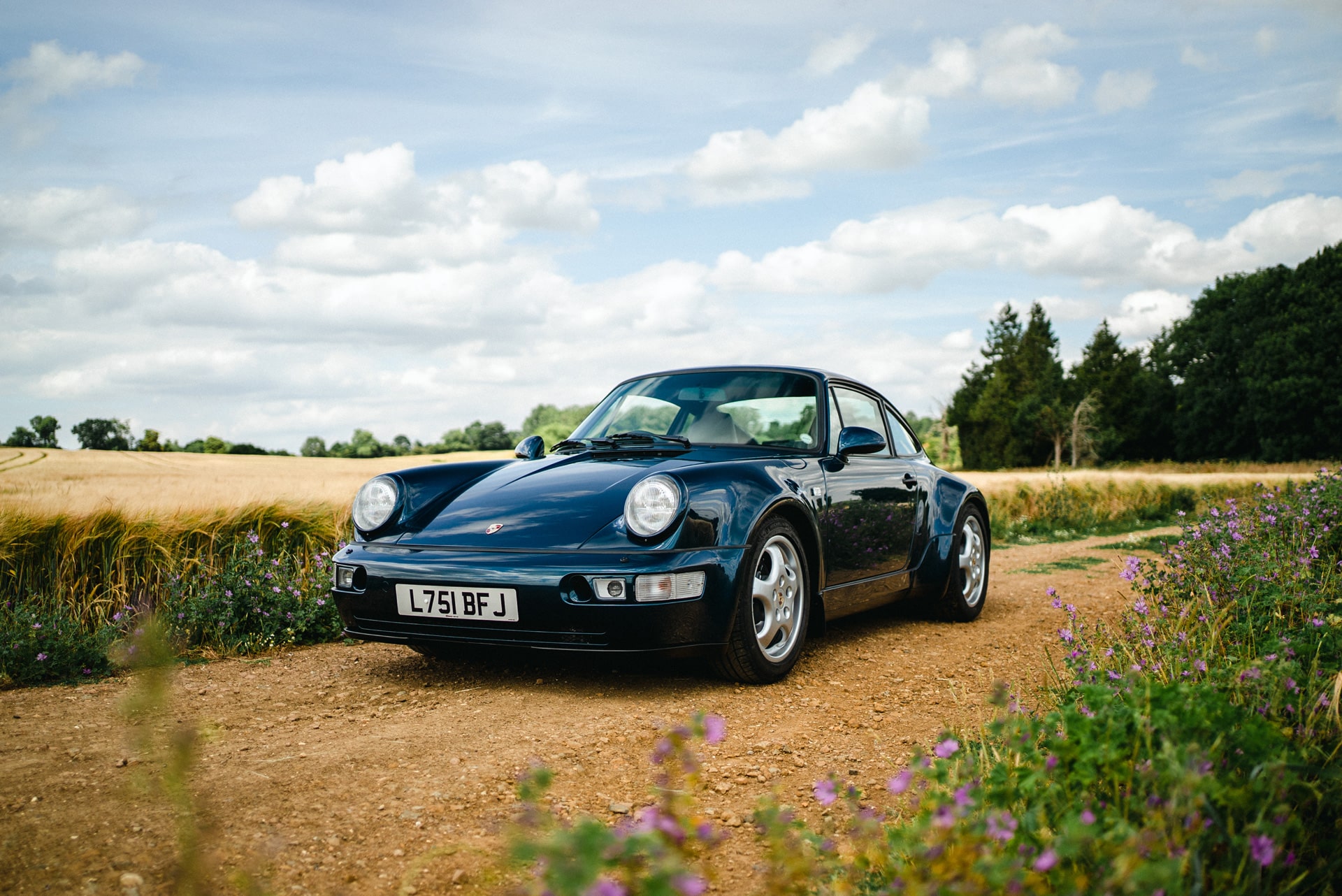 BUILD
SUMMARY
The 964 Anniversary was built in celebration of 30 years of the Porsche 911. What made them special was that the cars were offered with the wide body chassis (normally reserved for the Turbo of the era), Turbo suspension, 17" Cup1 alloys and four-wheel drive.
Porsche only built 911 coupe variants, making them quite a rare find. This example is even rarer as it has the Anniversary spec but is actually a factory wide body 964. It was supplied to the UK in the autumn of 1993 with options including a sunroof, top tinted windscreen and electric sport seats.
As with many 911s of the time, it was supplied in Guards Red with Linen leather, which although it suits them very well, the owner of this example fancied a change! The car was bought into us to assess for a colour change, which it duly received in stunning Amazon Green.
As per a lot of project work, the job sheet quickly grew to include a full interior retrim including dial gauge overhaul, suspension refresh, wheel refurbishment and general mechanical attention where required.
Interestingly this client had never been happy with the 29-year-old air conditioning (funnily enough!), so this was updated with a modern air conditioning system to blow chilled air to match that of a 992 series 911!
SPEAK WITH OUR PORSCHE RESTORATION TEAM TODAY
To discuss your Porsche restoration or special project, give Ollie a call on +44 (0)1296 663 824 or send us an enquiry online