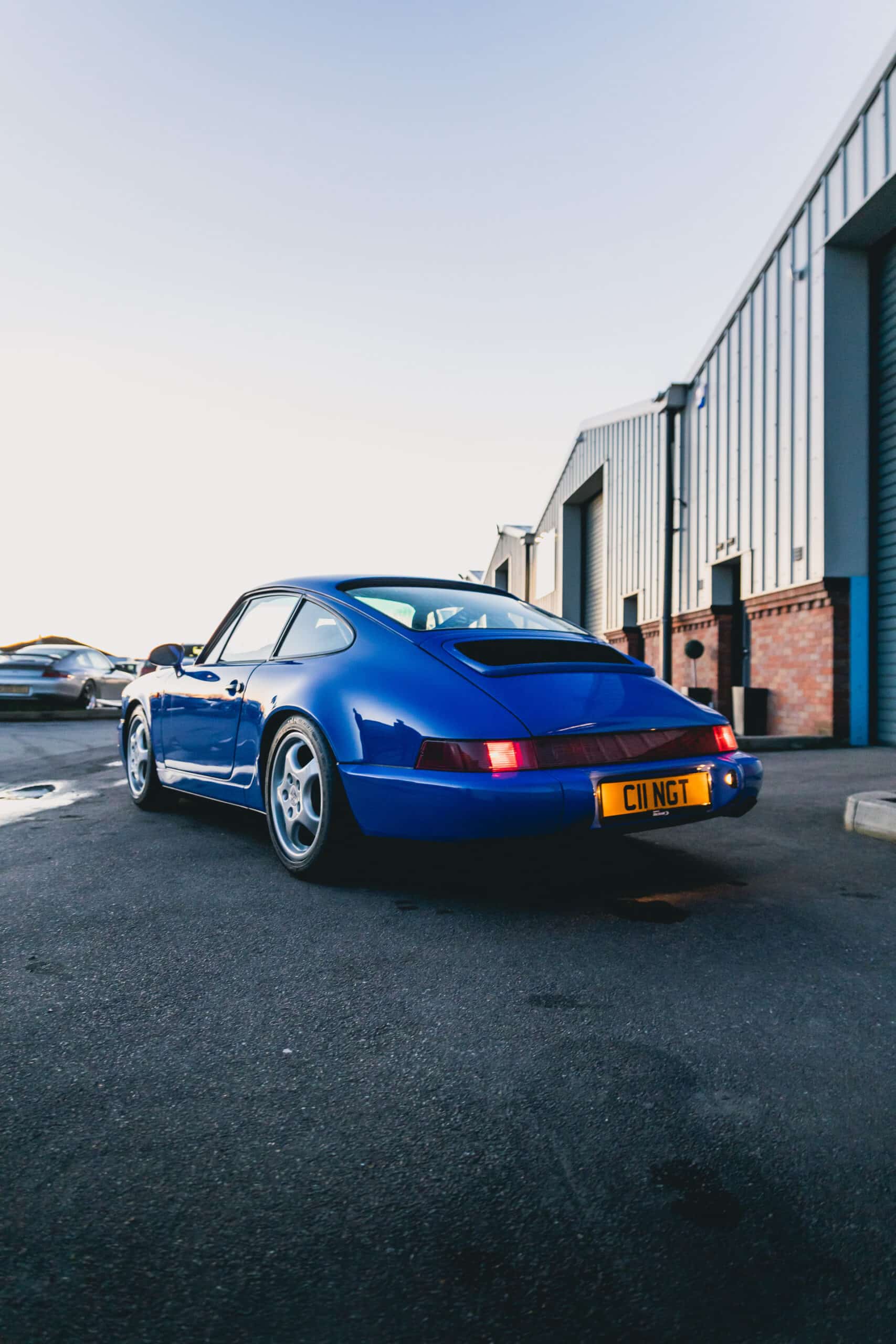 BUILD
SUMMARY
The 964 RS NGT was designed as a Cup racing car from the 1990s, allowing both gentleman drivers and professionals to race across the world in 911s that looked very similar to those that could be bought in your local showroom.
The chassis number of this particular example was different to any other 964 RS the owner had ever seen, and it was suspected that it could be one of 11 factory prototypes.
Jürgen Barth, ex-Porsche factory driver, Le Mans winner and brainchild behind the Porsche Carrera Cup programme, was invited by the owner to inspect this RS to confirm or deny the provenance he long suspected. Jürgen was able to access Porsche Museum records and, along with his encyclopaedic knowledge of these early cars, he was able to confirm that the car was indeed a genuine prototype and press car — an amazing moment.
The restoration the Special Projects team undertook was sympathetic to this fabulous piece of Porsche history, a job they are very proud to have completed.
SPEAK WITH OUR PORSCHE RESTORATION TEAM TODAY
To discuss your Porsche restoration or special project, give Ollie a call on +44 (0)1296 663 824 or send us an enquiry online