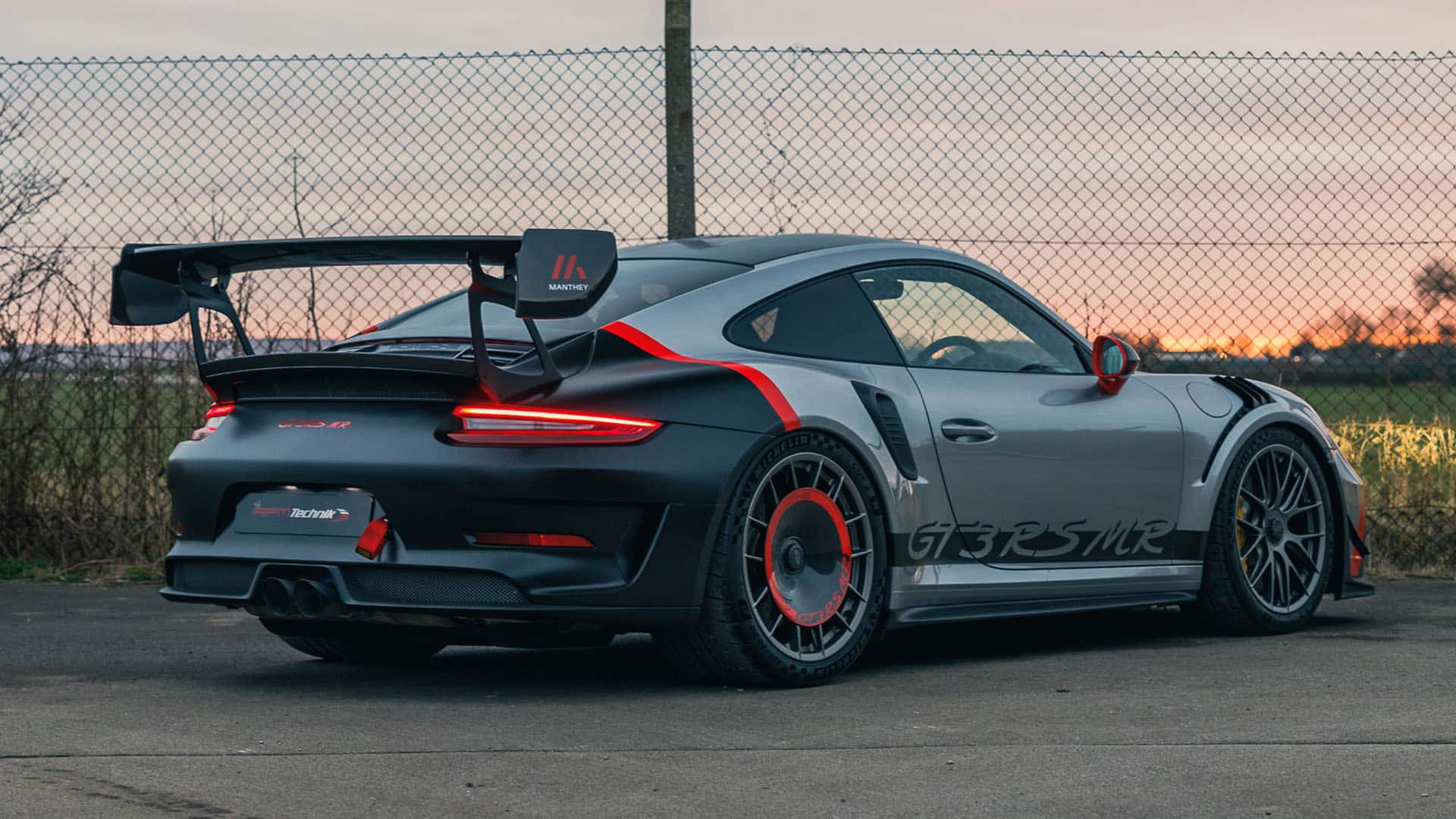 991.2 GT3 RS MR – Tim Harvey
FULL MANTHEY
CONVERSION
This 991.2 GT3RS 'MR' was commissioned by Tim Harvey. Tim has had a highly successful career as a professional racing driver, winning and competing in many top tier race series, and most notably winning Championships in both the British Touring Cars as well as the Porsche Carrera Cup. Tim having owned many 911s over the years, bought this 991.2 GT3RS in 2020. This RS is used for a mixture of road and track driving, so usability was still a key element. A driver of Tim's calibre is in the top echelons of skill level that these incredible cars were designed to engage with. In the standard form, Tim felt that car was almost perfect aside from some minor geometry adjustments to suit his driving style.
However, when Michelin released the Cup 2R tyre, the grips levels available were such that it stretched the standard suspension past its optimum operating envelope. The 'MR' upgrade kit was the obvious solution to be able to unlock an even swifter, safer lap time. The MR package has been tested and set up by current Porsche test drivers (who also compete at WEC level) which provides not only a stiffer platform for the tyres to work with through the fully adjustable coilovers, but also enhanced high-speed stability through inherent suspension compliance and significantly improved, wind tunnel tested, aerodynamics from the MR aero package. The final article looks stunning and wears the RPM Technik team livery used on other previous RPM Technik MR builds. Look out for this RS 'MR' setting sub-7-minute Nürburgring lap times sometime soon!
For further information on building your MR Porsche, please get in touch to see how we can help you.
SPEAK WITH OUR MANTHEY EXPERTS TODAY
To discuss your MR project, give Ollie a call on +44 (0)1296 663 824 or send us an enquiry online