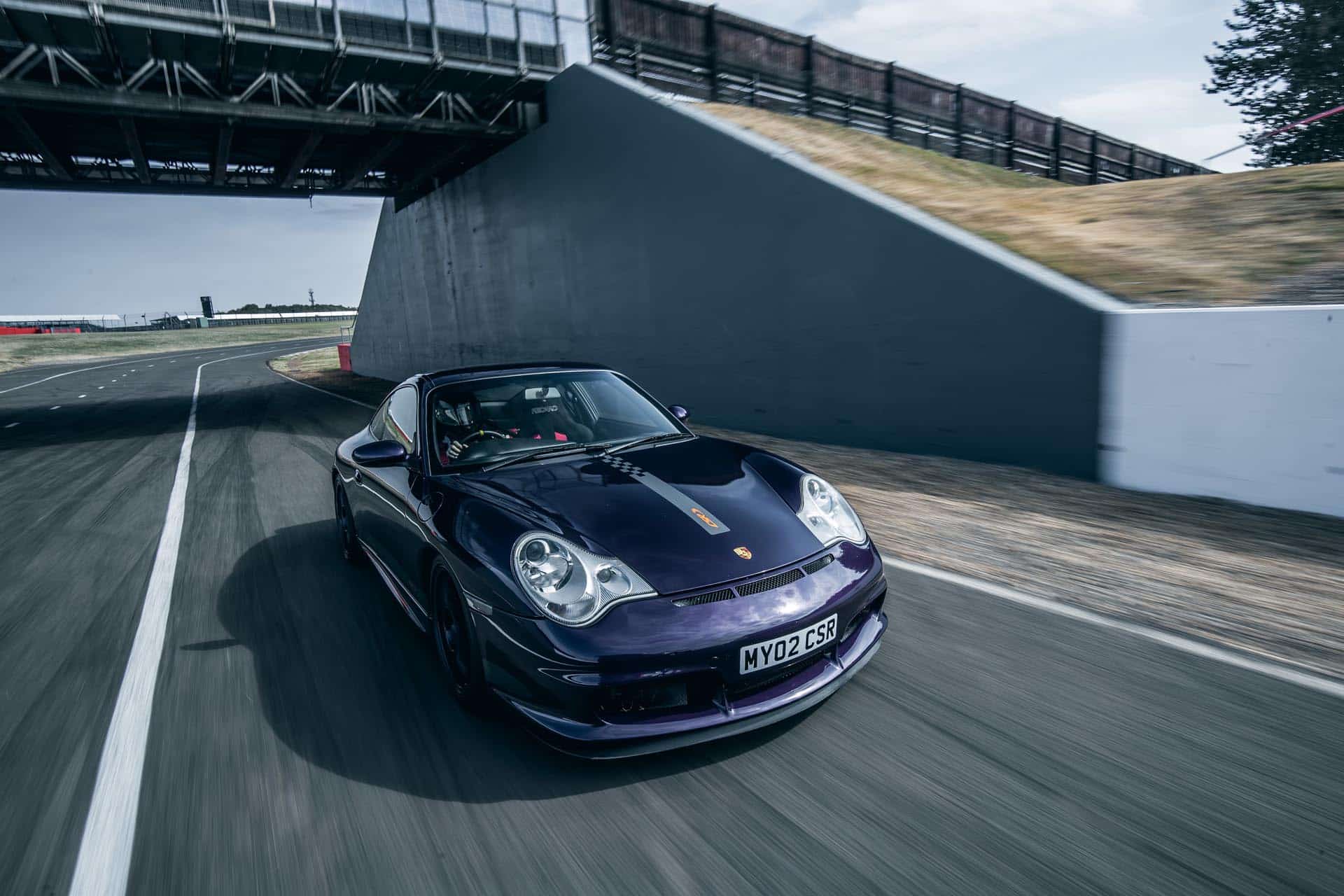 "THE 'ULTIMATE' 996? YOU KNOW WHAT? JUST MAYBE…"
Simon Jackson – GT Porsche Magazine
Speed and strengthening are the key factors. The CSR EVO's engine receives top end strengthening and Stage 1 Powerkit to improve reliability and power, plus an IMS upgrade and deep sump extension. Also fitted is an adjustable CSR mechanical differential unique to the EVO model.
CSR EVO 3-way Clubsport suspension is fitted, plus uprated anti-roll bars and top mounts. All are fully adjustable for the perfect set-up. Neat touches include CSR EVO custom bodywork with active front bumper ducting for the third radiator, a custom engineered CSR EVO centre exit exhaust and CSR roll cage and harness bar.
Final chassis development on this model was done with Tim Harvey (ex BTCC and Porsche Carrera Cup Champion) so you can rest assured the driving experience will not disappoint.
The 996 CSR EVO is unashamedly potent, it is the most track focused of the 996 CSRs and the most heavily engineered model yet – a machine for pure driving exhilaration.
SPEAK WITH OUR CSR TEAM TODAY
To discuss your CSR project, give Darren a call on +44 (0)1296 663 824 or send us an enquiry online