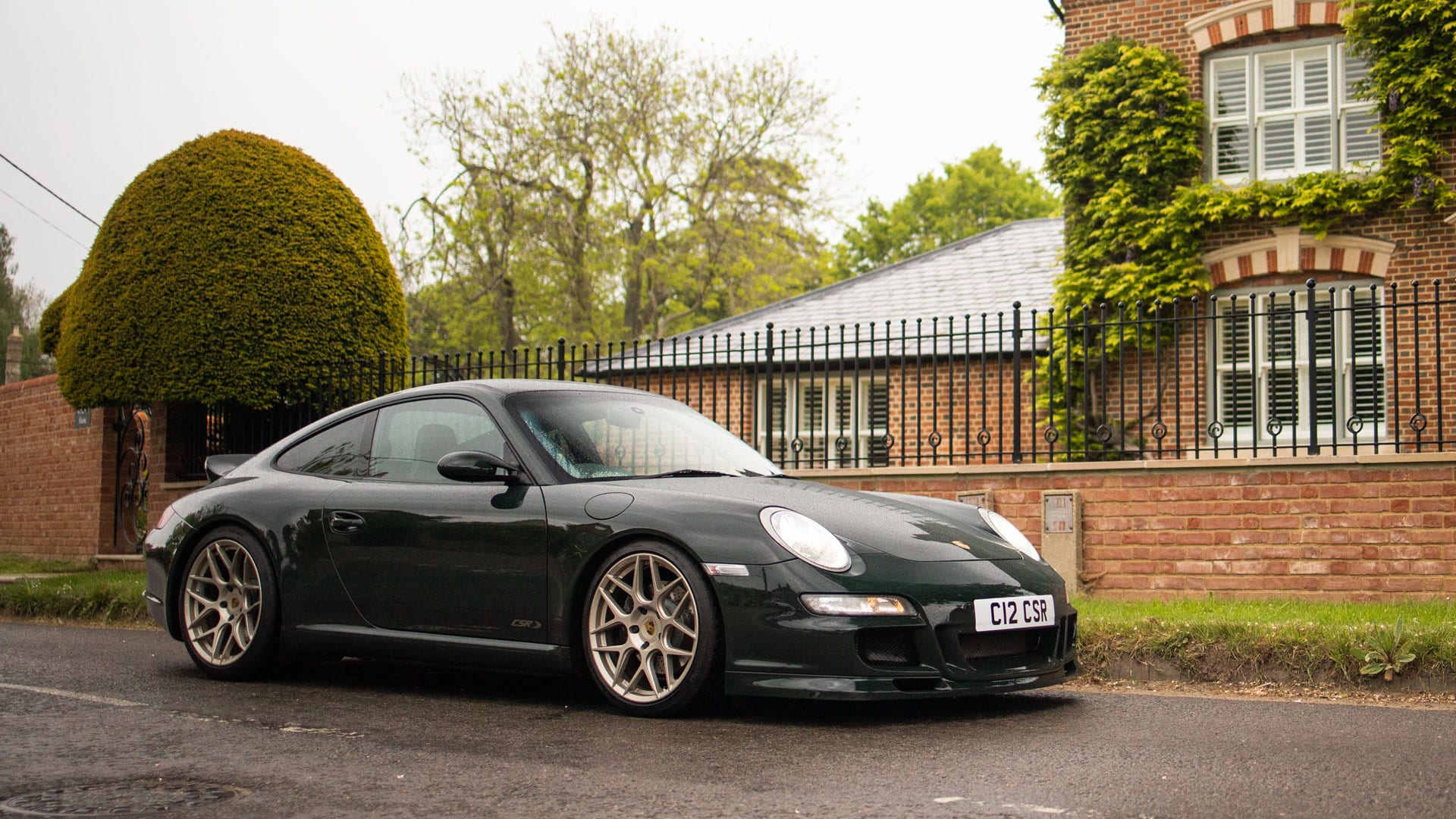 "IT JUST FEELS SO INTERACTIVE, ALL OF THE TIME."
Henry Catchpole, Carfection.
The 997 CSR is a fully bespoke built 911, in every aspect. The build begins with a full strip-down of the entire chassis to component form, and where required a bare metal respray into a colour of your choice. Depending on model year, the engine is rebuilt for strength using an upgraded IMS bearing, motorsport rods and pistons and completed by hand by one of our first-class engine builders.
Bespoke KW Variant 3 suspension adds control to the excellent chassis, whilst the CSR drive train package supplies a mechanical limited-slip differential alongside a lightweight clutch and flywheel for pin-sharp throttle response. The CSR engine note is enhanced with the CSR centre exit exhaust system providing a sound-track reminiscent of Porsche Motorsport-built 911s. The styling, whilst being able to be personalised for taste, comprises of a CSR front bumper assembly and the signature carbon fibre ducktail spoiler. The final suspension set-up has been honed over a decade of development, this can be fine-tuned for either the road or track depending on the driver's needs.
The 997 CSR has kept honest to its roots as a 911 that can be used for the daily commute, to go to your favourite restaurant or lap your preferred racetrack and feel at home in all environments whilst being 'your' perfect iteration of what a Porsche could be.
SPEAK WITH OUR CSR TEAM TODAY
To discuss your CSR project, give Darren a call on +44 (0)1296 663 824 or send us an enquiry online