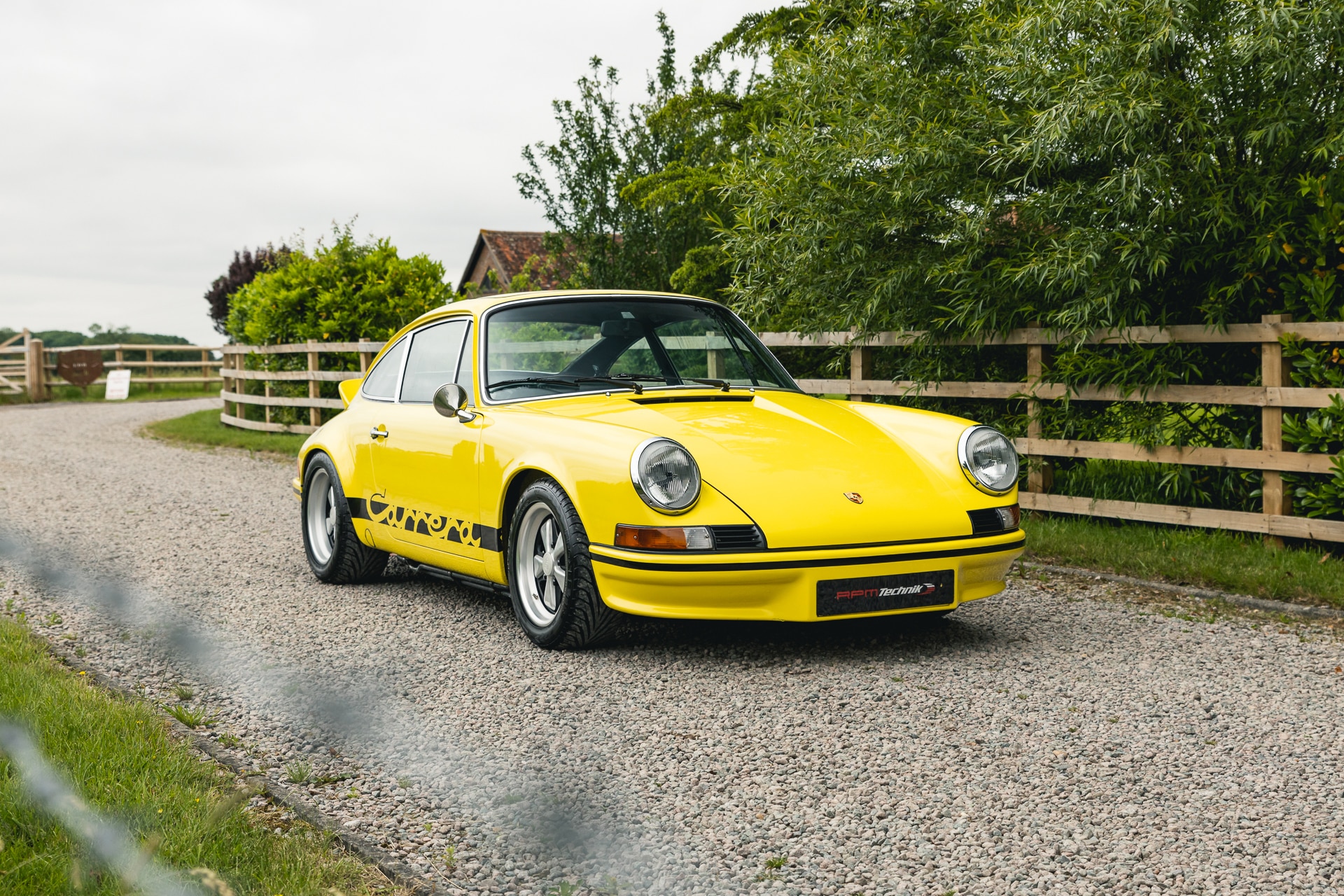 DETAILS
Interior
Black cloth/leather buckets
BACKGROUND
This stunning 2.7RS recreation was built back in 1998 using a 1973 model year '2.4 T' coupe (totally rust free Californian car) as a donor shell. The chassis was stripped bare with the bodywork conversion to 2.7RS spec completed by Steve Monk of 'Body Werkes.' This is all beautifully recorded in the file, in particular noting the car had the correct 2.7RS steel flared arches, along with all correct RS strengthen mods such as tunnel stiffening etc. Back in 1998 when the car was built, the revered 2.7RS was only 25 years old, and yet to achieve major notoriety and the corresponding prices they now achieve.
The detail that has gone into this build was fastidious with everything from correct seats, interim trims, door card to engine and transmission. The 2.7 MFI engine in this car is worth north of £60,000 alone, so the cost to recreate this RS would easily top £200,000 and buying a genuine 2.7RS can be anywhere from £400,000 upwards. Since build, the car has been kept in the same collection for 23 years and sparingly used. This vehicle may potentially be eligible for FIA papers allowing it to be used in events such as Tour Auto.
WHAT'S INCLUDED
Included in the sale is a major service, brake fluid change, Four new tyres (current ones have been on since build 18 years ago!) and RPM Technik detailing.