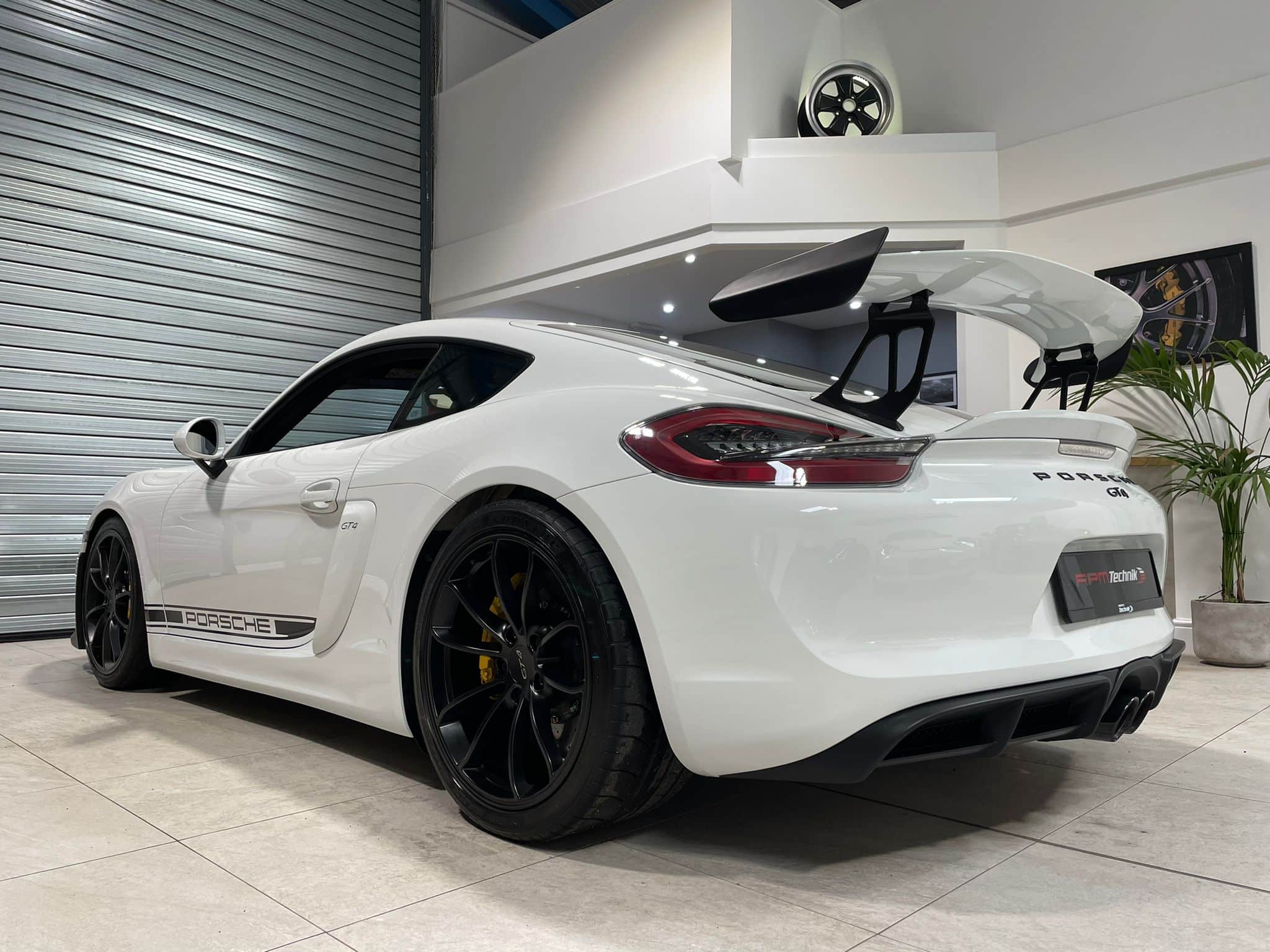 DETAILS
History
Full Porsche service history
BACKGROUND
Registered new on the 8th of January 2016 this GT4 has been maintained throughout it's life my Porsche main agents and is still covered by Porsche extended warranty until January 2023. This GT4 has a several cosmetic upgrades, these are the Renntechnik wing risers, GT3RS spolier end plates, genuine Porsche 'darkened' rear lights and Porsche decals (lower part of door and centre stripe), all of the standard parts are included in the sale and can be refitted at additional cost.
WHAT'S INCLUDED
Supplied with the car are 2 keys, Porsche warranty until 2023, Porsche stamped service booklet and Porsche owners handbooks. Finance available.
Showroom Alerts
Sign up to our showroom alerts to be alerted when you stock arrives within our showroom.