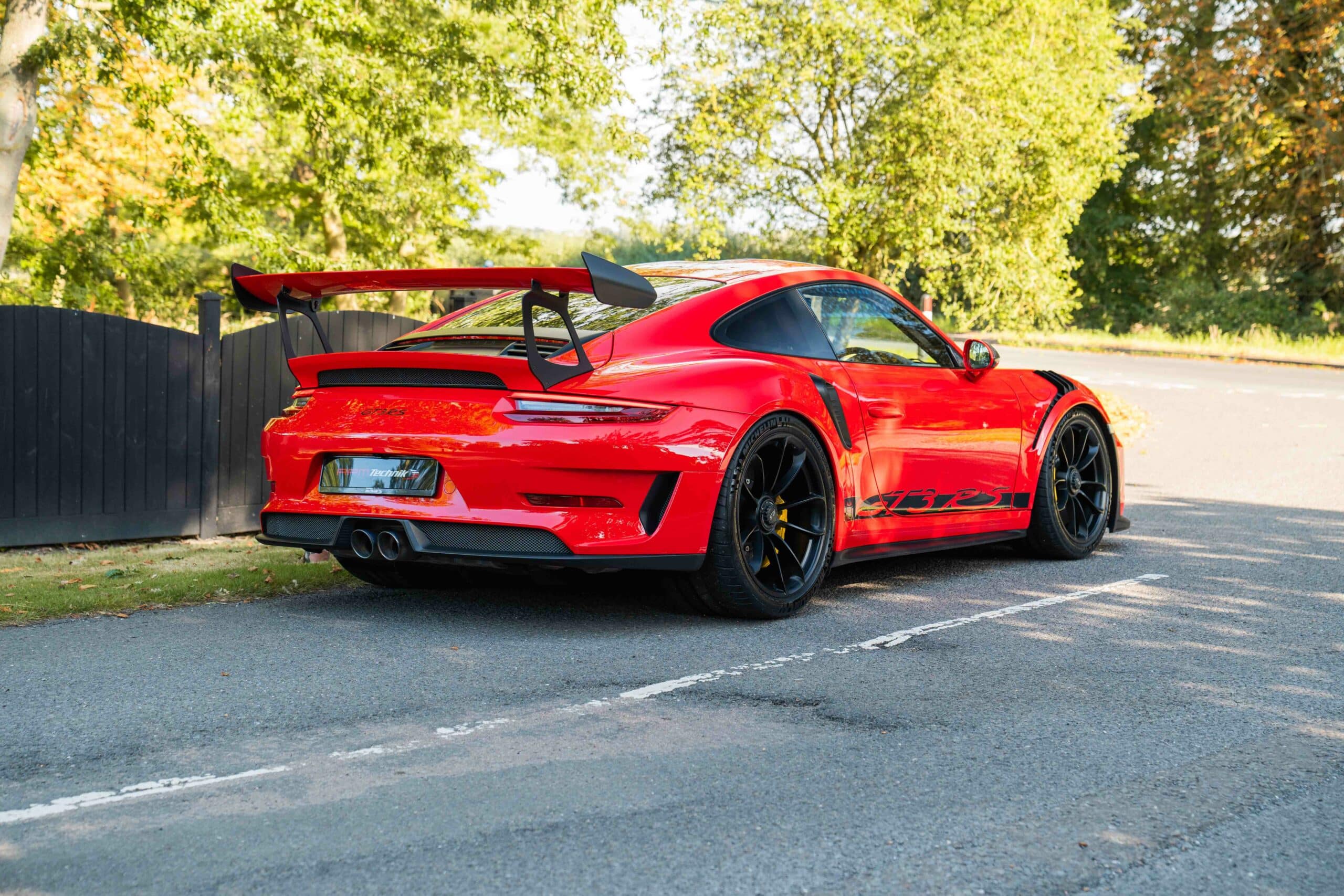 DETAILS
History
Full Porsche Service History
BACKGROUND
We are over the moon to welcome into our showroom this superb 991.2 GT3RS. We've had the pleasure of knowing this particular car since 2021 when a long standing client of ours purchased it, so when the opportunity arose for us have it in our showroom to sell we jumped at it! Delivered new on the 25th of May 2018, this RS has been maintained by Porsche main dealers and has just received a major service so isn't due for another 2 years or 12,000 miles. At the same time it had the Porsche extended warranty topped up to September 2024 for total peace of mind to the next custodian. In December 2022 the owner asked us supply and fit the Manthey/KW suspension kit, this is the ultimate suspension setup for these as it retains the factory ride quality, the front axle lift and gives far greater adjustability, so combined with a Manthey geometry setup this RS has been transformed. The other benefit fitting this suspension kit as apposed to others is that as Manthey are majority owned by Porsche so it still retains the Porsche warranty. This car is also completely covered in PPF (Paint Protection Film) keeping the paintwork underneath clear of any unwanted stone chips. As you can tell we're delighted to have this RS with us and look forward to seeing it go to another great home, please get in touch with our sales team and we'll be able to assist.
WHAT'S INCLUDED

2 keys, Porsche bookpacks, Stamped Porsche service booklet, Fresh MOT, Porsche warranty to 09/2024. Finance available.
Showroom Alerts
Sign up to our showroom alerts and we'll let you know when new stock arrives within our showroom.