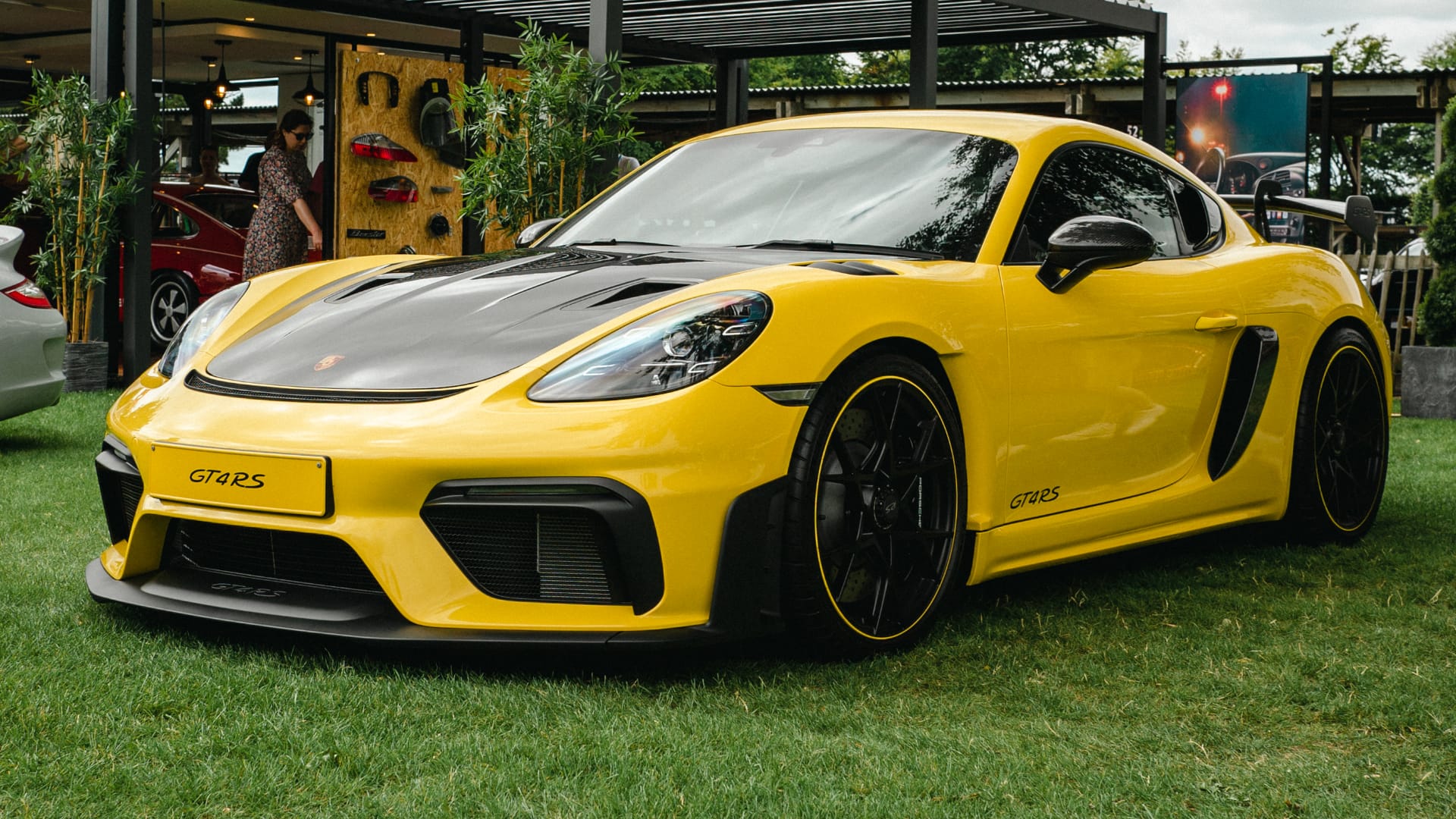 PORSCHE 718 CAYMAN GT4 RS SERVICING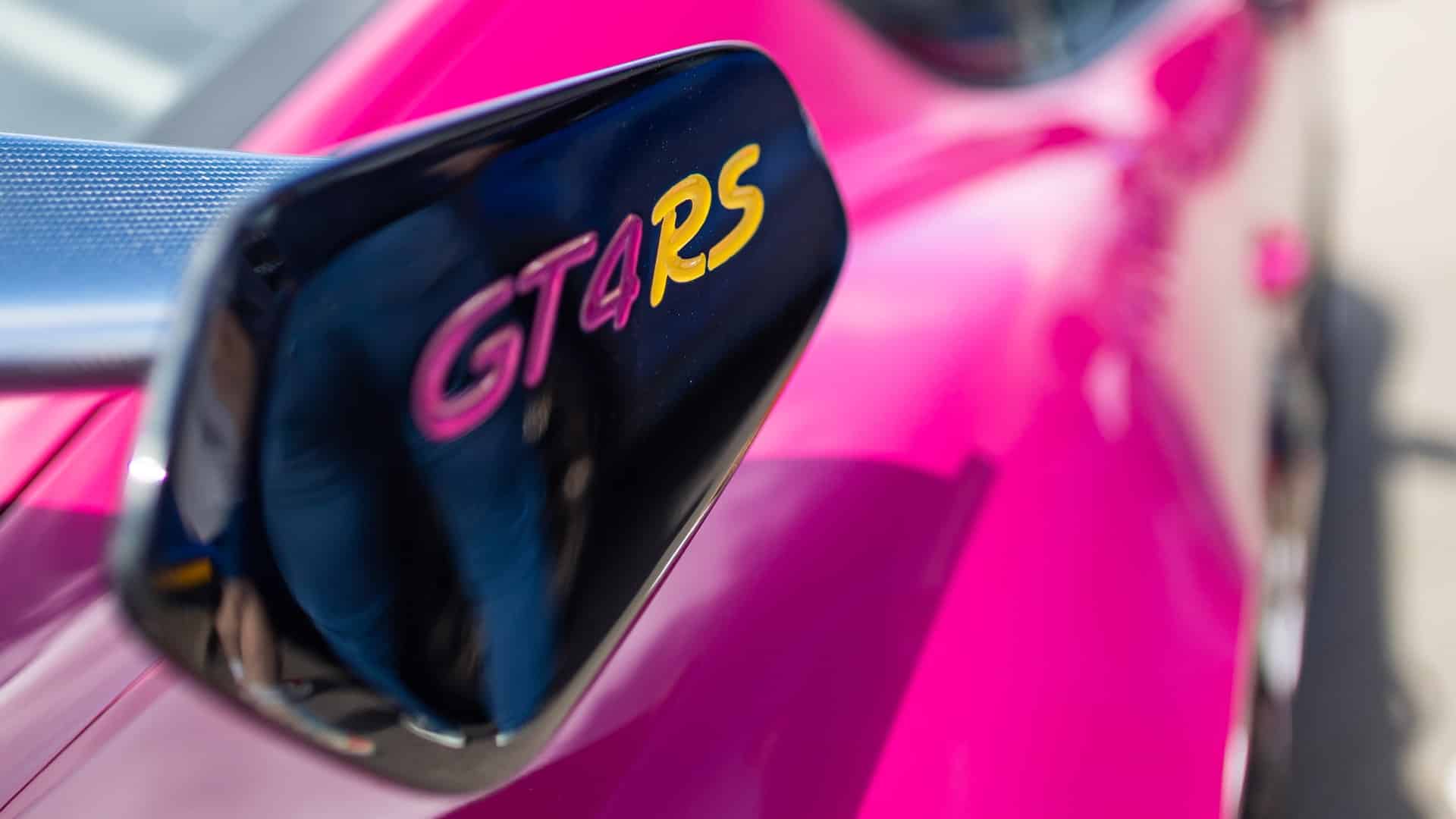 The GT4 platform had been crying out for a GT3 engine since release in 2016 with the 981 GT4. The 718 Porsche finally gave buyers what they asked for!
The 718 GT4RS not only received the howling 9,000rpm six-cylinder engineering masterpiece, but also benefitted from a multitude of aerodynamic upgrades allowing the car to lap the infamous Nürburgring in an astonishing time of 7 minutes 16.15 seconds. The car has been both lowered and had its track widened allowing the RS to run wider tyres, enhancing the already stunning mechanical grip from the mid-engine configuration.
The GT4RS is only available with the PDK which allows the driver to fully exploit all 493bhp, whilst concentrating on delivering the fastest lap possible.
Servicing schedules for your 718 GT4RS are every two years or 12,000 miles, whichever comes first. Brake fluid changes are due every 2 years as a minimum. The GT4RSs that are used on circuit as Porsche intended, will also benefit from having more regular oil and brake fluid changes. Our experienced GT Porsche technicians would suggest an oil change every 3-4 trackdays, depending on the driver and time spent on track. As the car is likely to run over curbs when on circuit, the suspension alignment being checked is an essential aspect of maintenance to ensure precise handling. The suspension alignment can be set up on our Manthey racing geometry equipment, and our technicians can tailor the setup to your preferences.
PORSCHE 718 CAYMAN GT4 RS SERVICE COSTS:
Minor service: from £430
Major service: from £895
Brake fluid change: £92
Pre-purchase inspection: £320
Geometry set up: from £240
Air conditioning service: £98
Brake pads and discs: (genuine Porsche, full set) from £2,820
Clutch: from £1,255
Servicing on your GT4RS is undertaken at our workshops based near Tring, Hertfordshire. All work is completed by Porsche dedicated technicians with over two decades of experience in servicing, upgrading and preparing GT Porsche models for road and track. Our facility can offer all kinds of upgrades for GT Porsche models from Manthey builds, Surface Transforms ceramic brake upgrades, Fully adjustable KW suspension kits, Lightweight BBS wheels, all the way through to last-minute track day consumables such as Michelin Cup and Cup2R tyres. We stock most upgrades and our aim is to ensure that you don't miss any time on track and the time you have is optimised. Contact us now to see how we can help maintain your GT4RS.
SPEAK WITH OUR WORKSHOP TEAM TODAY
To discuss your Porsche service, please contact our workshop team on
+44 (0)1296 663 824 or send us an enquiry online.