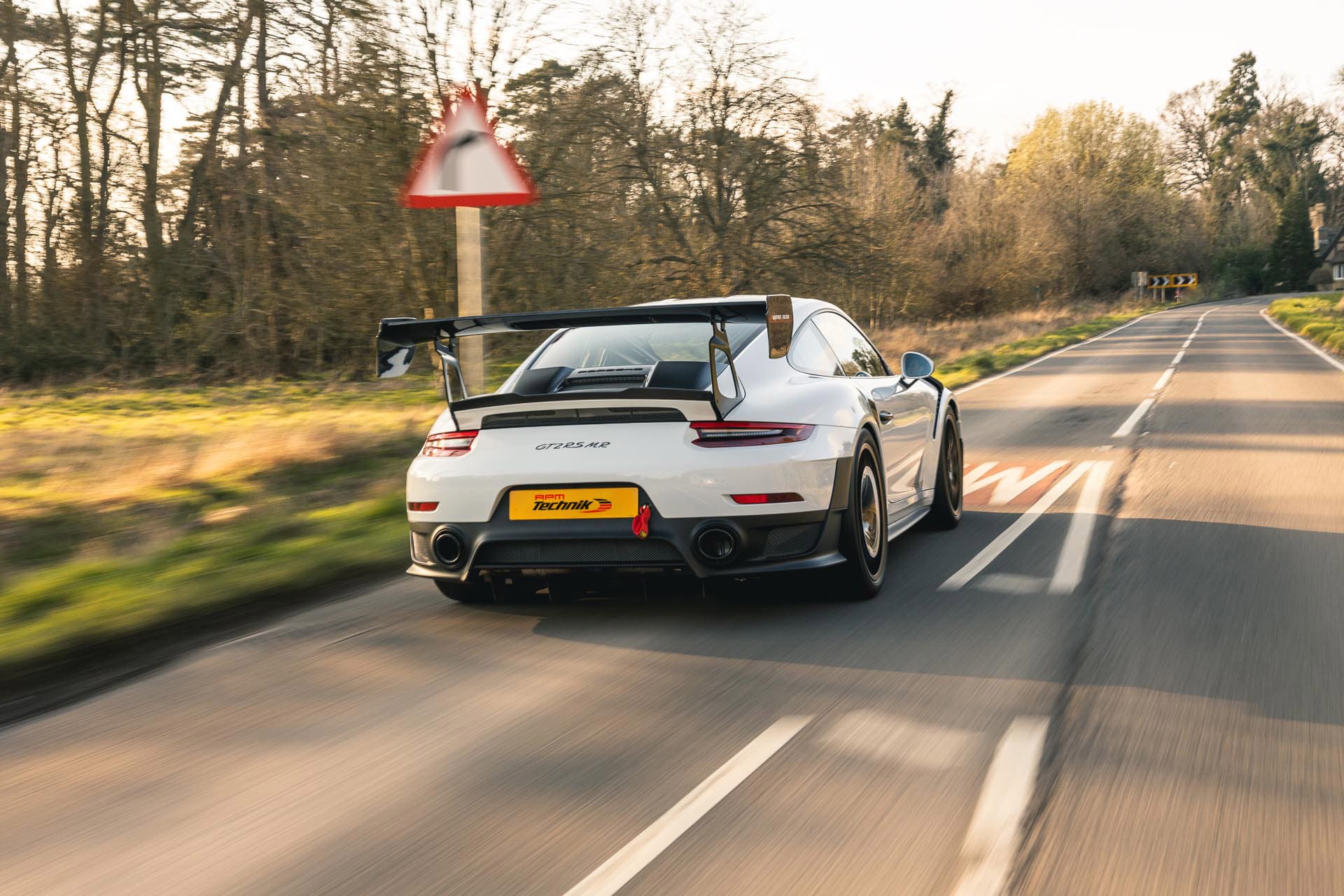 PORSCHE 991 GT2 RS Servicing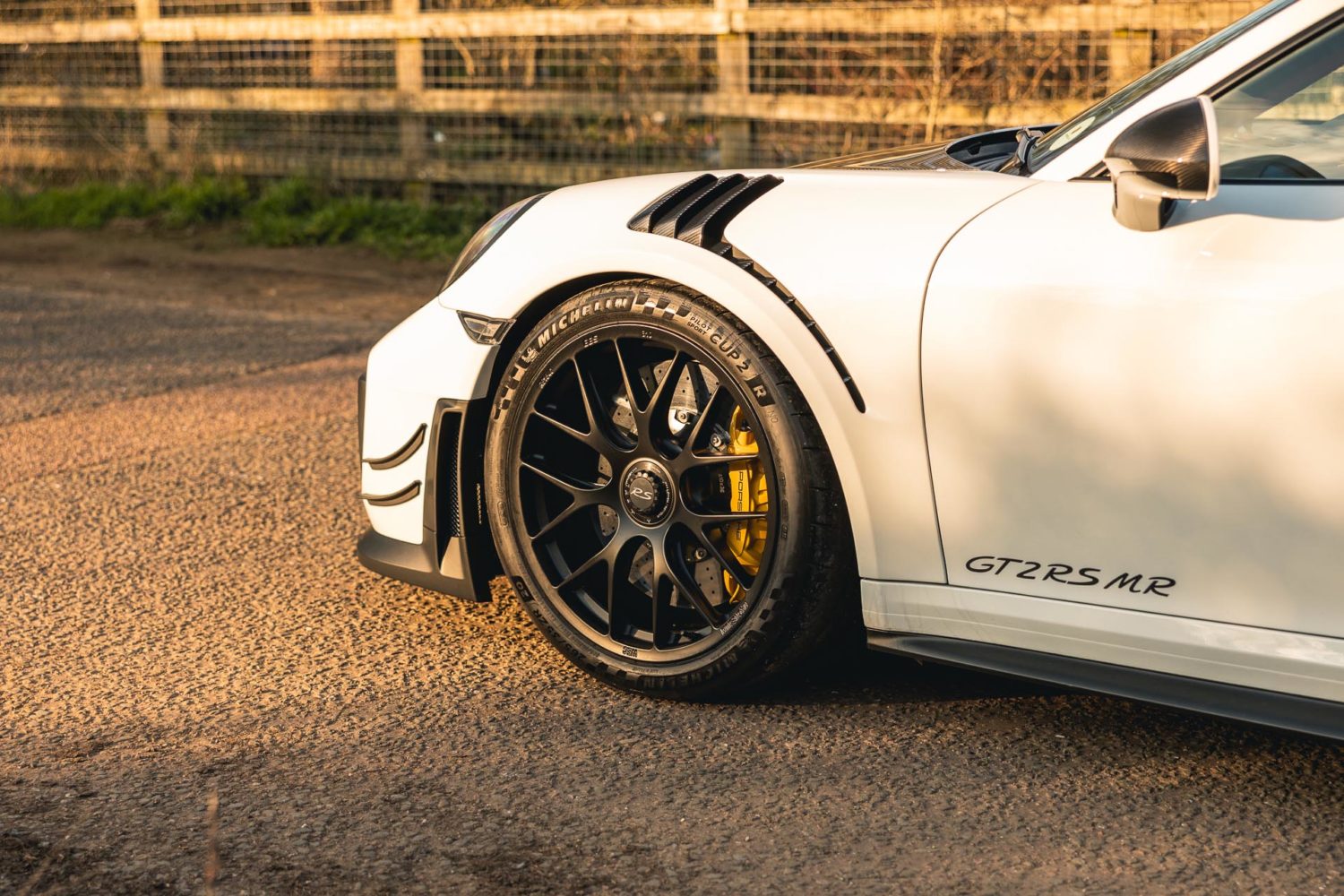 The 991 GT2 RS was introduced in 2017 with the most powerful flat-six engine Porsche has ever produced, conservatively estimated at around 700bhp. The recipe for the 2 RS is a continuation of that for 991.2 GT3RS with extensive use of magnesium, carbon fibre and titanium in order to keep the curb weight below 1500kgs resulting in a formidable power to weight ratio.
The 991.2 GT2 RS service schedule mirrors that of all GT Porsches, with service intervals every 2 years or 12,000 miles whichever comes first. Whilst this recommendation from Porsche is perfectly fine to adhere to, we would suggest that an annual inspection and oil change is advisable to ensure that your 991 GT2 RS is kept in the best possible order given the performance that it provides.
For 991.2 GT2 RS models that are used on the track, we would suggest pre track inspections to ensure the brakes have plenty of life left in them, along with checking all the vital fluids are kept in the best order. For further advice on this topic, please contact our workshop who can assist. The services for a 991.2 GT2 RS alternate between Minor and Major, with the Major service requiring a spark plug change. Brake fluid changes on the 991.2 GT2 RS are due as a minimum bi-annually too. The engine cooling system on the 991.2 GT2 RS also benefits from regular sensor checks, especially in those cars that are not driven frequently.
PORSCHE 991 GT2 RS SERVICE COSTS:
Minor service: from £570
Major service: from £1,480
Brake fluid change: £92
Pre-purchase inspection: £320
Geometry set up: from £240
Air conditioning service: £98
Brake pads and discs: (genuine Porsche, full set) from £17,500
We are a member of the Porsche Partner Network (PPN) and carry out servicing to Porsche factory service schedules, with genuine Porsche parts and Mobil lubricants. The prices above are subject to VAT but include parts and labour. Porsche parts prices are subject to change without notice. An environmental and sundries charge is of £17 is added to each invoice. Your 991 GT2 RS will be sanitised and cleaned ready for your collection. For further information please contact our workshop.
Our engineers maintain 991.2 GT2 RS's that are used on track, on the road and in some instances even dry stored, so they are ideally placed to give help and advice on the best way to maintain your particular example depending on its use. Our workshops are located just outside Tring in Hertfordshire and are easily accessible. We can also arrange for covered transport for the car to make your life easier. If you would like to discuss any service requirements, 991.2 GT2 RS performance upgrades, or even our full Manthey conversions, please contact us.
SPEAK WITH OUR WORKSHOP TEAM TODAY
To discuss your Porsche service, please contact our workshop team on
+44 (0)1296 663 824 or send us an enquiry online.