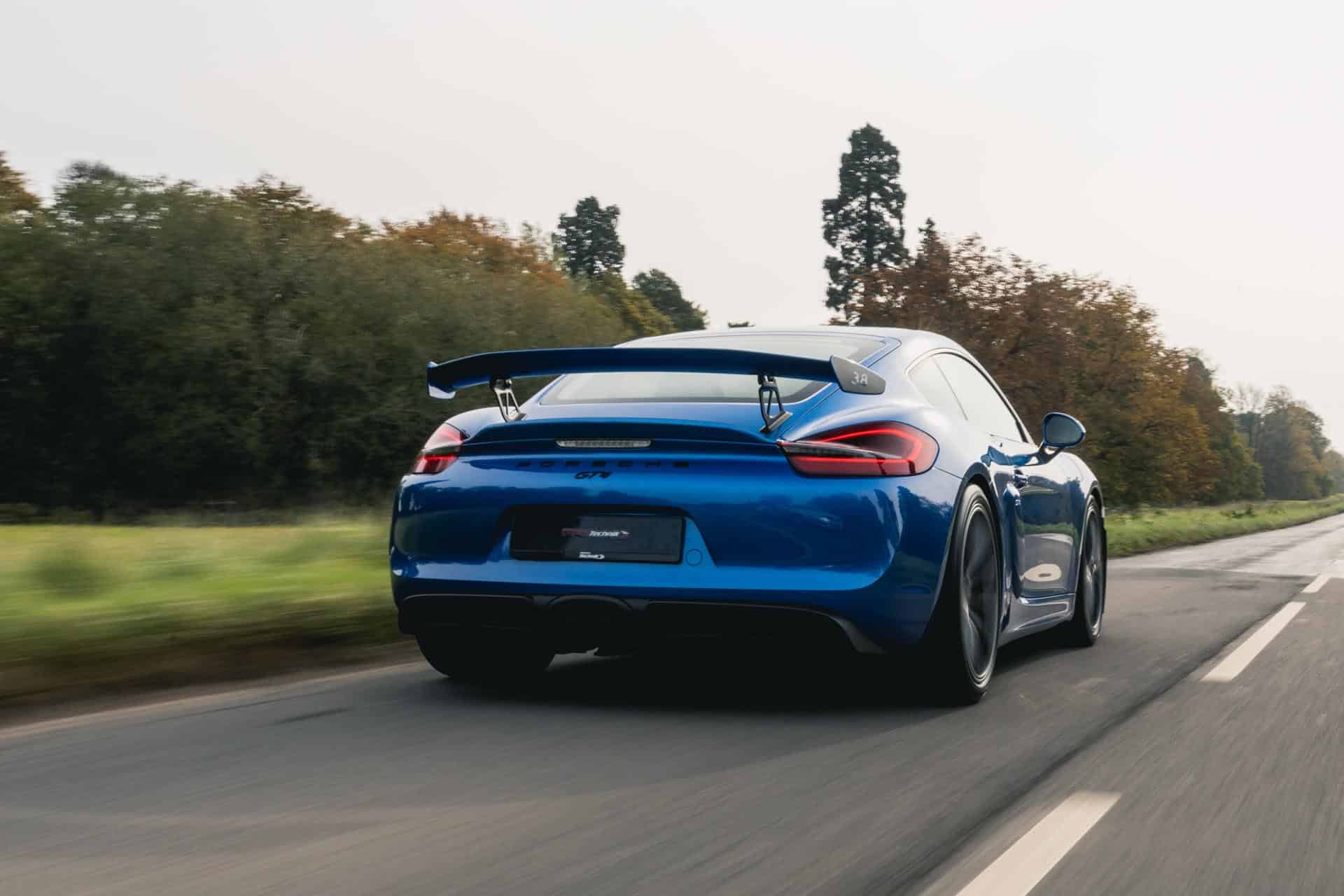 PORSCHE 981 CAYMAN GT4 SERVICING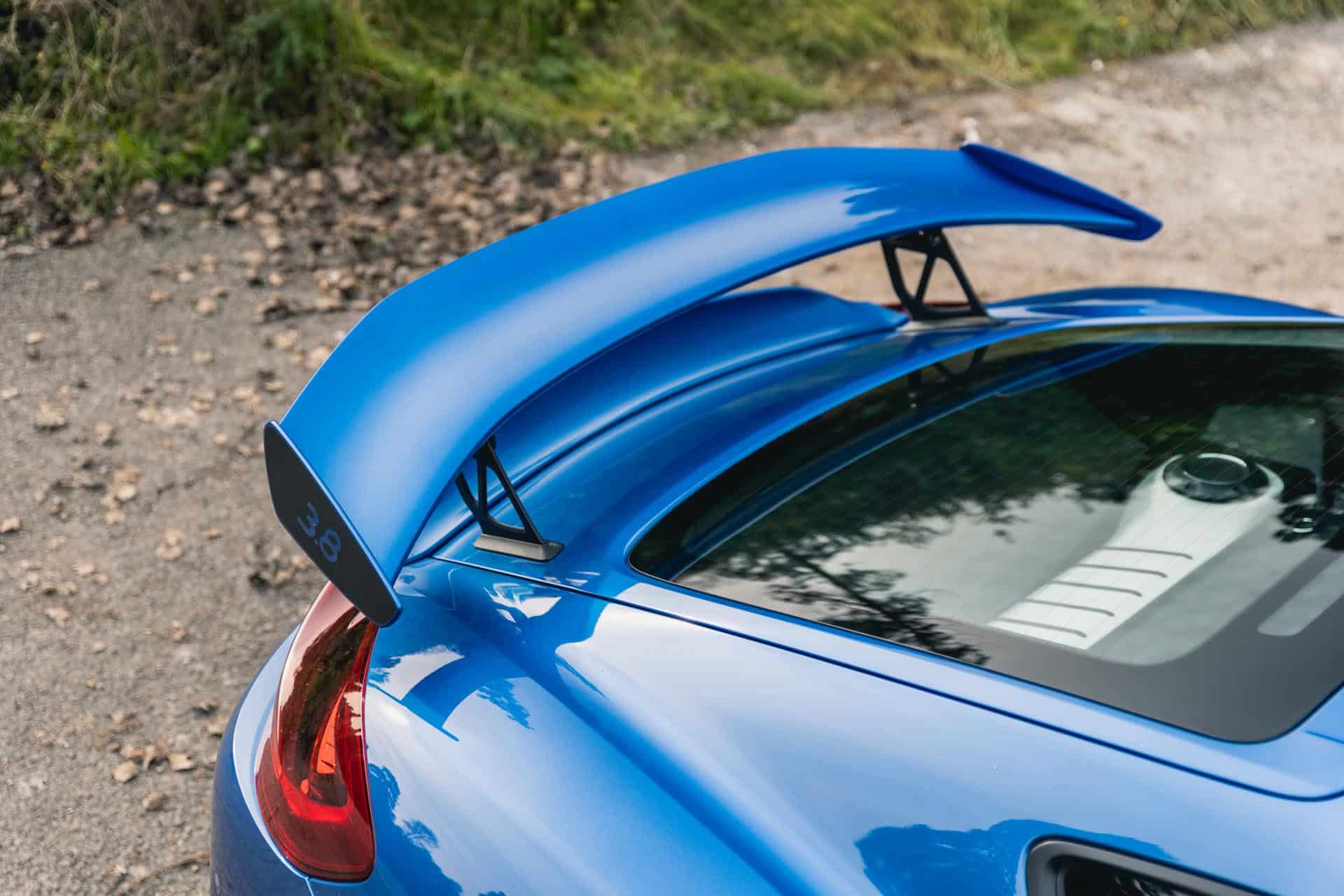 Service intervals for the 981 Cayman GT4 are in line with most Porsche GT models; due either every 24 months or 12,000 miles with brake fluid being required bi-annually. The service types alternate between Minor and Major services, the biggest difference being the Major service also requires a spark plug change. We would recommend that GT4s driven regularly on circuits should have more regular engine oil and transmission oil changes. The 981 GT4 runs the same engine as the 991 Carrera S of the time, with a 3.8 DFI unit in the GT4 producing 385bhp and 420 Nm of torque. This engine has proved to be very durable for both high mileage road use, and also extensive track driving. Due to the GT4 having a low kerb weight, the GT4 feels exceptionally nimble and is very engaging to drive.
PORSCHE CAYMAN 981 GT4 SERVICE COSTS:
Minor service: from £420
Major service: from £895
Brake fluid change: £92
Pre-purchase inspection: £320
Geometry set up: from £240
Air conditioning service: £98
Brake pads and discs: (genuine Porsche, full set) from £3,250
Clutch: from £1,220
Our experienced team of engineers have worked on the 981 GT4 from when they were first offered for sale in 2016, this has given them a great platform to understand how the cars are best set up, what maintenance items to look out for, and the best value for money performance upgrades that you can purchase. One of (if not, the only) gripe of the GT4 is their slightly longer gearing which Porsche chose to run with to improve emissions regulation testing. Whilst in our opinion, this is not a major flaw, it is a conundrum that we have a solution for. RPM Technik have developed a low ratio crown wheel and pinion conversion. This lowers the gearing across the six ratios by 14% to improve the mid-range punch some drivers are eager for. When servicing your GT4, our engineers can give you excellent advice on maintaining or upgrading your GT4 to ensure keeping it in its peak performance.
Our workshops based just outside of Tring in Hertfordshire, are easily accessible from both road and rail. We are approximately 40 miles from London, 30 miles from Oxford and 20 miles from Milton Keynes. The local station is Cheddington which goes South to London Euston (approx. 50 mins) or North to Milton Keynes (approx. 20mins)
SPEAK WITH OUR WORKSHOP TEAM TODAY
To discuss your Porsche service, please contact our workshop team on
+44 (0)1296 663 824 or send us an enquiry online.