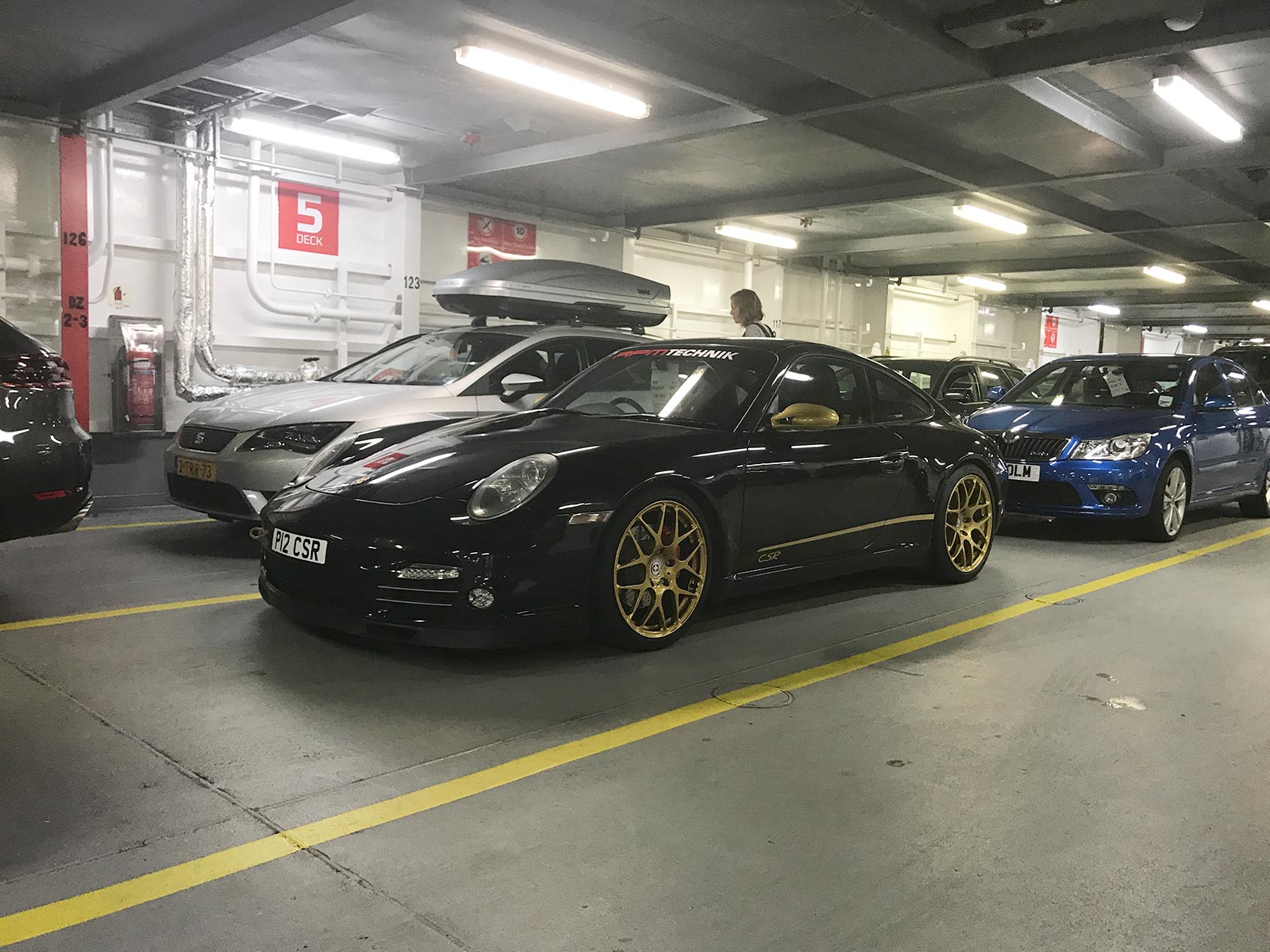 "Mat Finch's 997 CSR stretches its legs over 2,000 miles of European tarmac. Here, he gives a nuts and bolts re-telling of his epic journey through 6 countries in 10 days."
Having owned the original RPM 997 CSR 001 for the past 3 years, i've done a fair few road trips including Le Mans, Monaco, Scotland and the west coast of Ireland. However, in 2017 I embarked in the longest road trip yet; 6 countries in 10 days!"
The trip was loosely disguised as a summer holiday with my other half, with Lake Como as our ultimate destination.
Prior to the trip, the car was prepped by RPM, addressing a worn front suspension arm, changing the rear tyres and full geometry setup.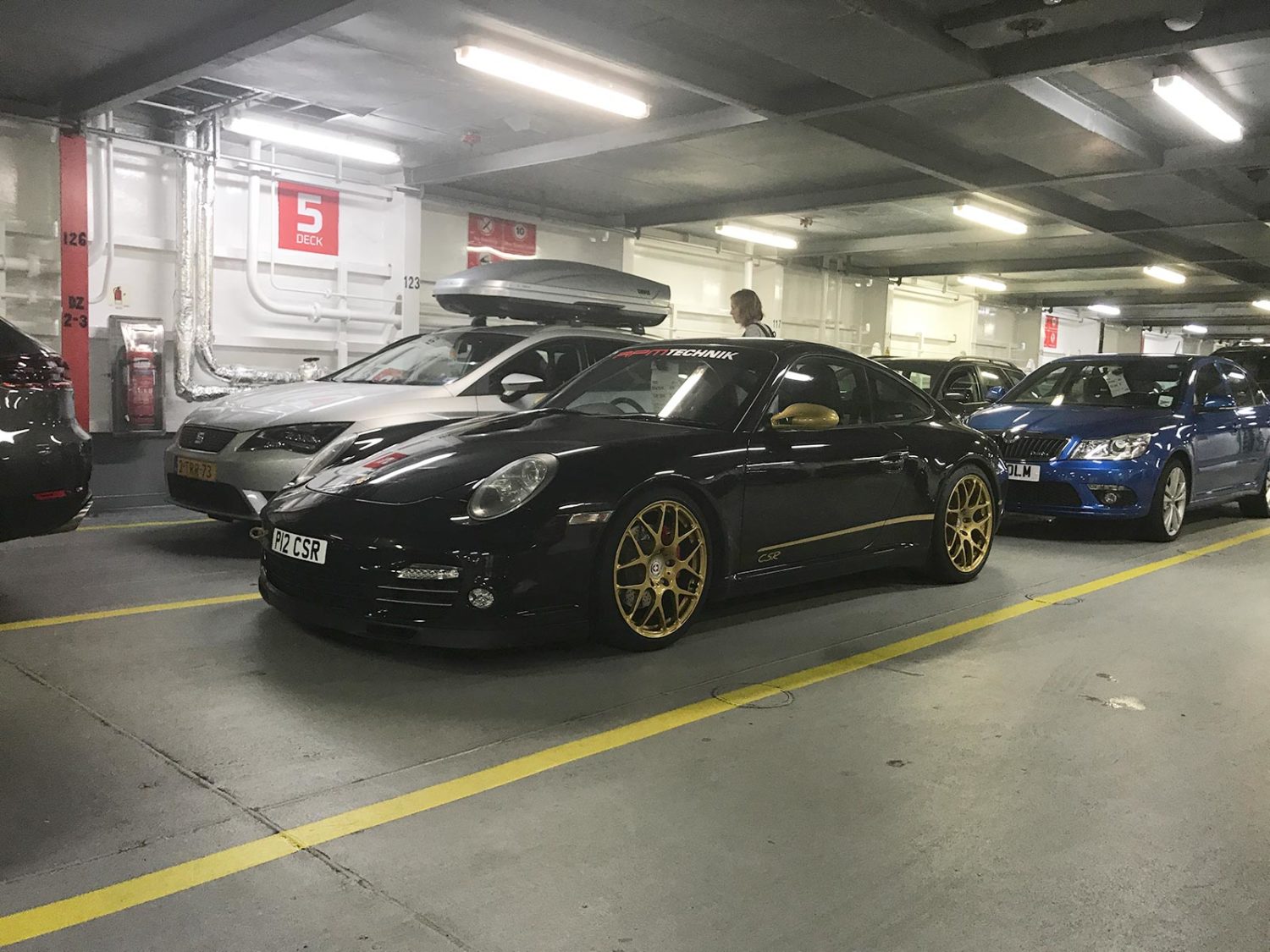 Day 1 was relatively mundane. 2 hours down to Dover, carefully navigating the ramps on to the ferry (the CSR is rather low) and 3 hour drive on to Stavelot in Belgium. For anyone visiting Spa, I thoroughly recommend the B&B Bel Natura. It's a wonderful old town house, very shabby but charming for it, a warm friendly welcome and great breakfast.
Just outside Stavelot we stumbled across a small cafe/car museum called L'Epicurieux, housing a Ferrari F1 car, a couple of MGs and a rather pretty blue 356. The wine was also rather good.
Day 2, we cruised at a steady 150mph on the German autobahn to Boppart, a pretty German town on the river Rhine.
Day 3 was on to Stuttgart and a visit to the Porsche Museum of course! With temperatures rising over 35c, we noticed the aircon had given up, making for a few hours of uncomfortable driving!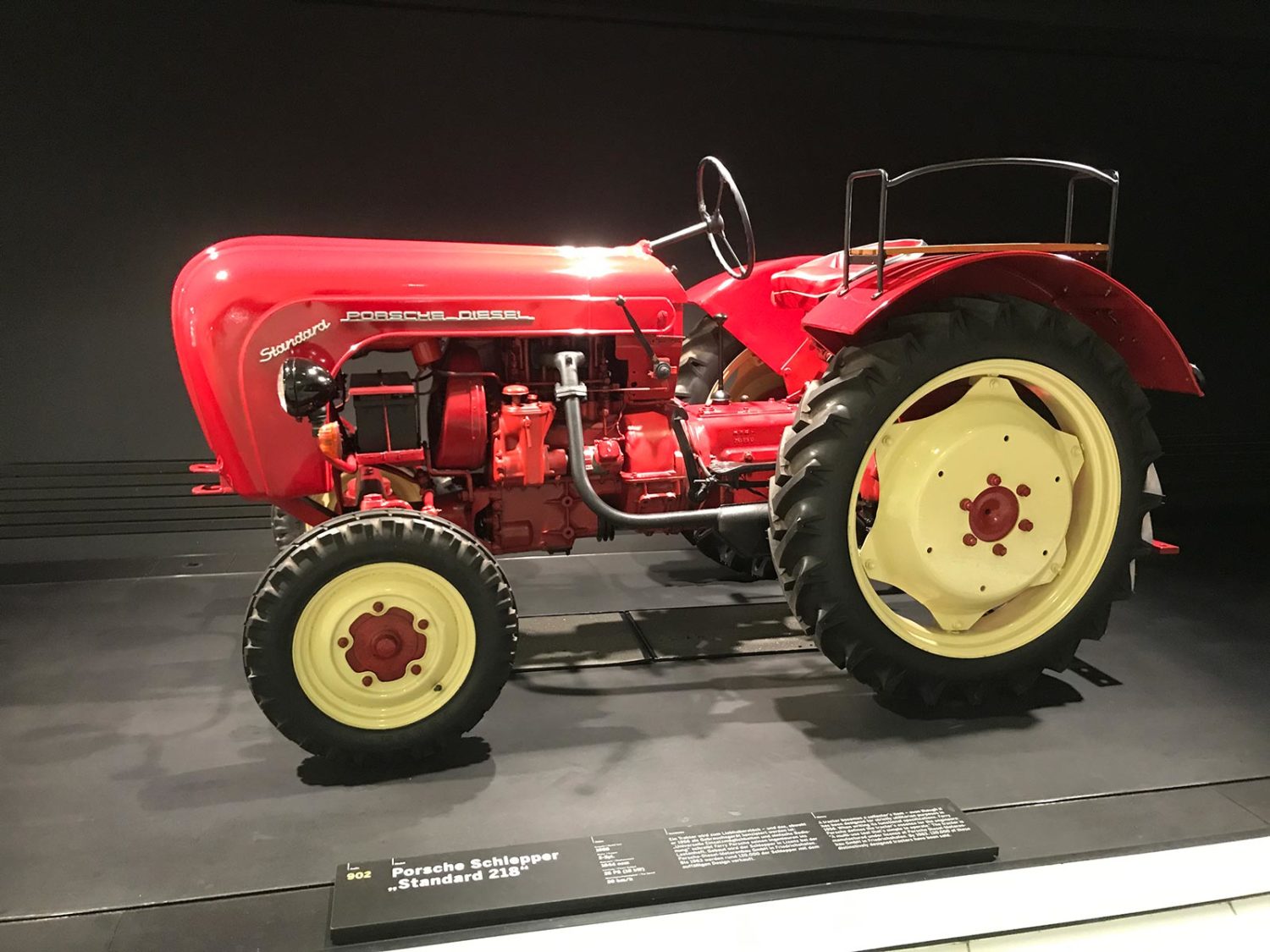 The Porsche Museum was as fascinating as always. Highlights for me included the Porsche tractor (having become a recent owner myself) and the 5 generations of Turbo models. Outside a 991 Club Coupe had appeared with a ducktail spoiler… looked familiar! Driving the CSR around Stuttgart certainly got some interesting (and somewhat complexed) looks at this unique 911.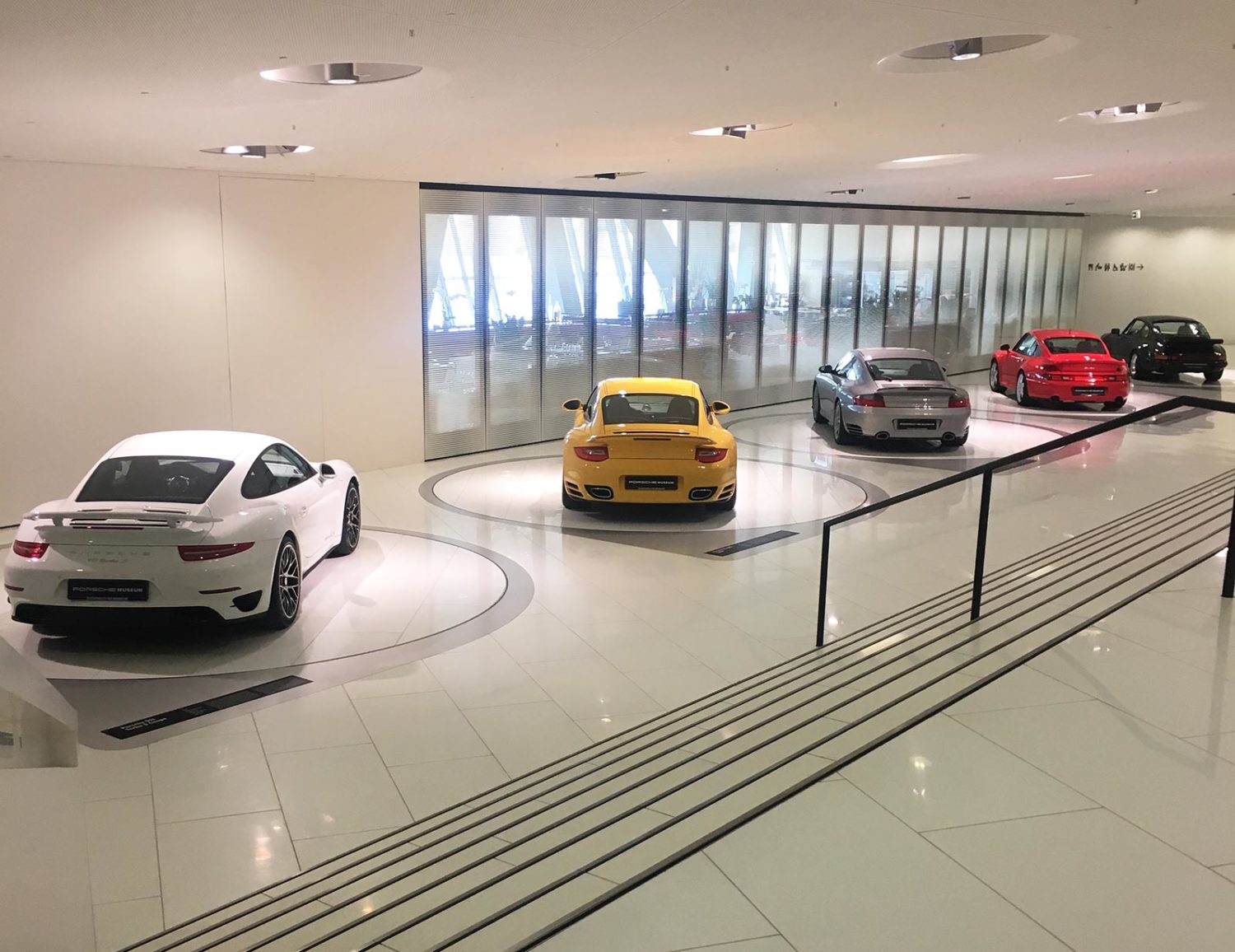 Night 3 was spent at the V8 Hotel at Motorworld, near to the Mercedes factory. The Motorworld complex is a must for petrolheads, a large site with a museum, car storage, numerous sales showrooms, restoration, servicing, cafes and a brewery! There was a range classic Porsche for sale including a lovely 930 Turbo Cabriolet.
The V8 Hotel has a quirky car theme, with a Wiesmman in the reception and our bed made from the front end of a Cadillac! The hotel arranged for secure underground parking, and I was greeted by an amazing sight! Surely £10m+ of supercars, including a handful of Ferrari F12, a 599 GTO, 550 cabriolet, numerous 458, California, F355, a dozen Maserati, Bentley Conti Speed, a 964 Cab and a GT3 RS. Eventually I was prized away for dinner….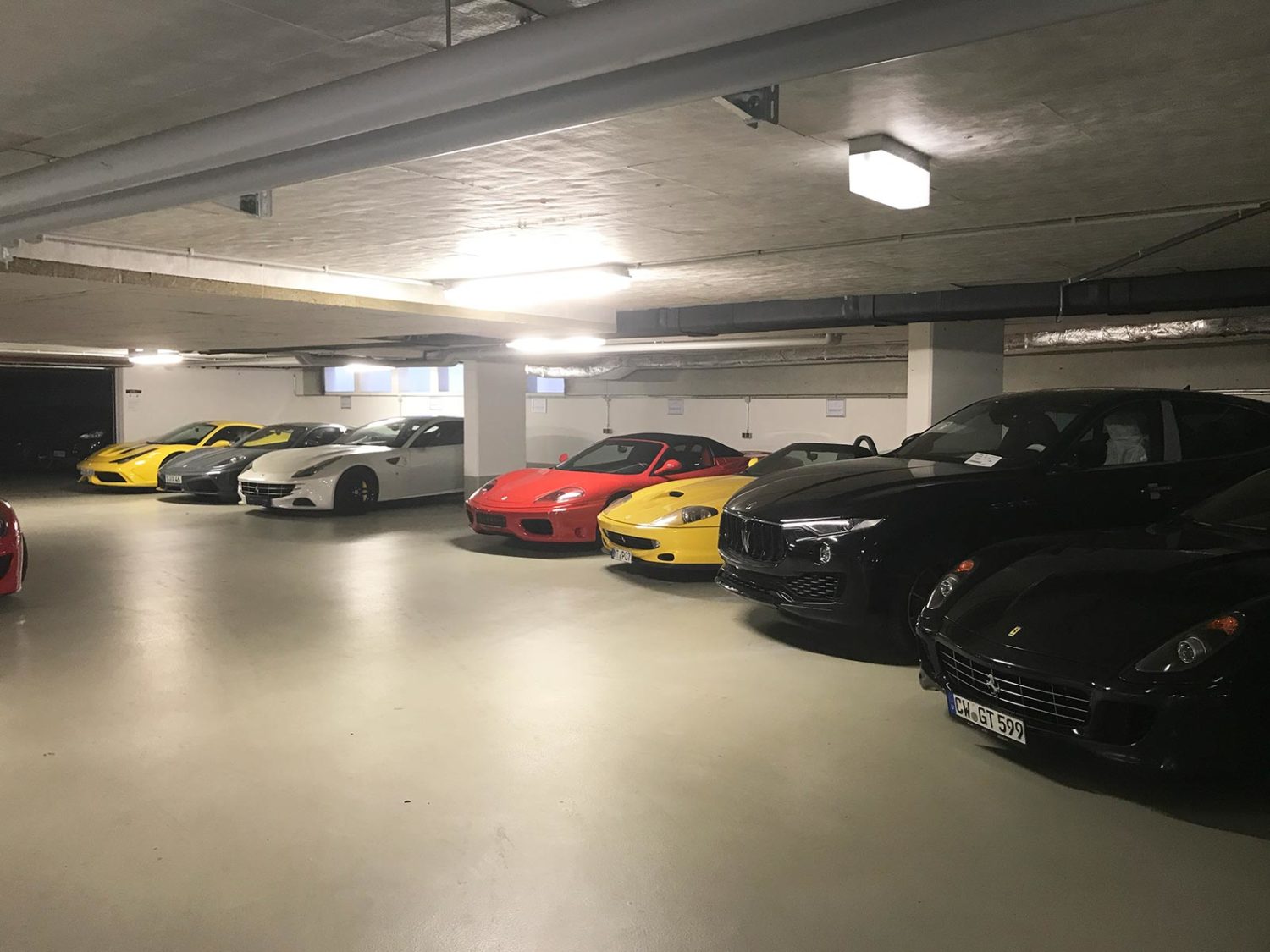 Day 4 was a longer drive into Switzerland, with an overnight stop.
Day 5 was spent taking on some fabulous alpine passes into northern Italy. Resisting the obvious Stevelot pass route, we opted for a fabulous drive down the SS63 to Lake Como. 1st and 2nd gear only for 2 hours, up and down the switchback roads, with the roar of the CSR exhaust!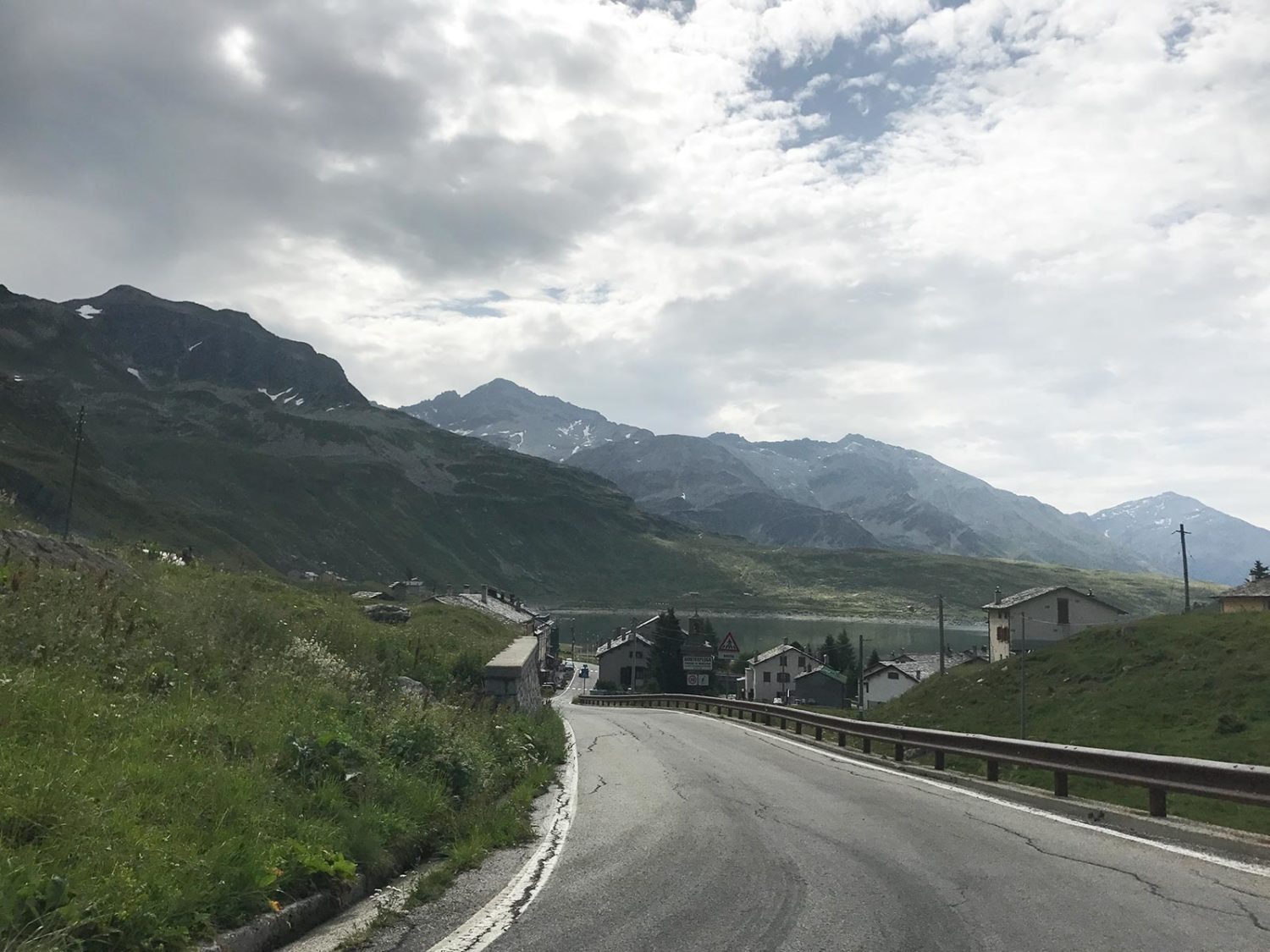 The next 5 days were spent pottering around Lake Como and the awful Italian roads trying to dodge the pot holes.
For the return home we opted for a more direct route, travelling through Switzerland, the Gotthard Tunnel, France and back to Dover on the ferry.
As for the CSR, it was superb! The front boot and back seats folded flat provides plenty of luggage space. The firmer ride of the Ohlins suspension is not uncomfortable on smooth European motorways, and is very rewarding on the twisty bits. The front end grip is superb and I get a lot of feedback through the Momo Porsche Motorsport steering wheel. I never tired of the exhaust howl at high revs, and the barbel and pops on the down shifts in the Alps. Driving at 150mph (legally) the car was planted. After 2,000 miles it just needed a top up of oil and a welcomed aircon recharge.
Where to next? Suggestions welcomed on Twitter and Instagram @matfinchuk
Kindly written by Mat Finch.
SPEAK WITH OUR SALES TEAM TODAY
If you would like to join us on a Porsche road trip, please contact our sales team on +44 (0)1296 663 824 or send us an enquiry online.