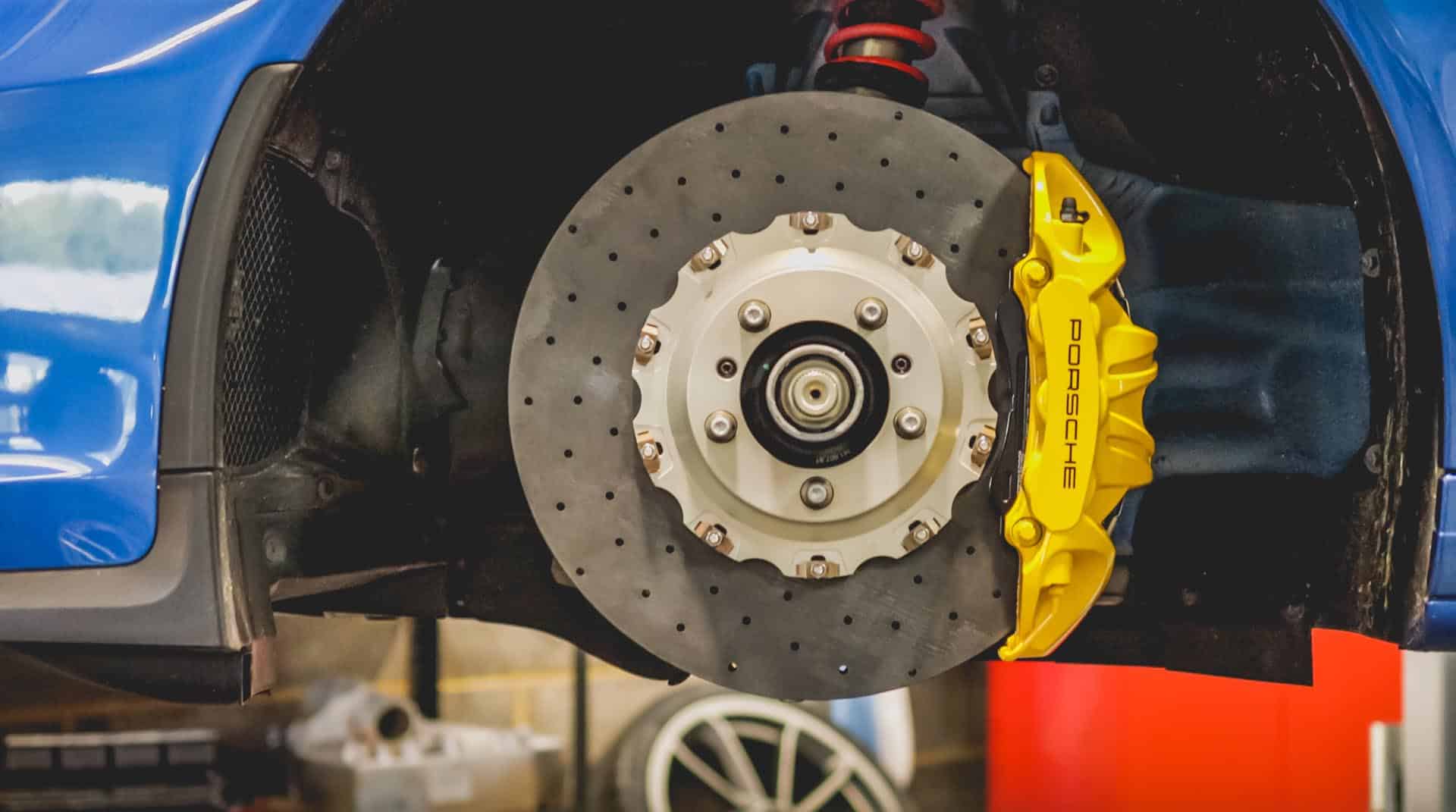 Surface transforms
PORSCHE brake UPGRADE
Who are Surface Transforms?
Surface Transforms are a UK based Public Listed Company, established in 1992 and listed on the AIM market in 2004. As an engineering company, they specialise in the use of carbon-ceramic materials in a vast array of applications, most interesting to us is their automotive braking solutions.
What is special about the actual ST brake discs?
ST uses CFRC (Carbon Fibre Reinforced Ceramic) as the base material. This is made in house by ST in the UK and then formed into brake discs. To simplify the construction explanation, ST use layers of continuous carbon fibre, that are effectively sewn together by a patented machine resulting in an exceptionally strong and durable disc. This is different to almost all other carbon or ceramic brake discs used in the automotive sector, as these are produced from 'chopped carbon' which is then moulded into a disc.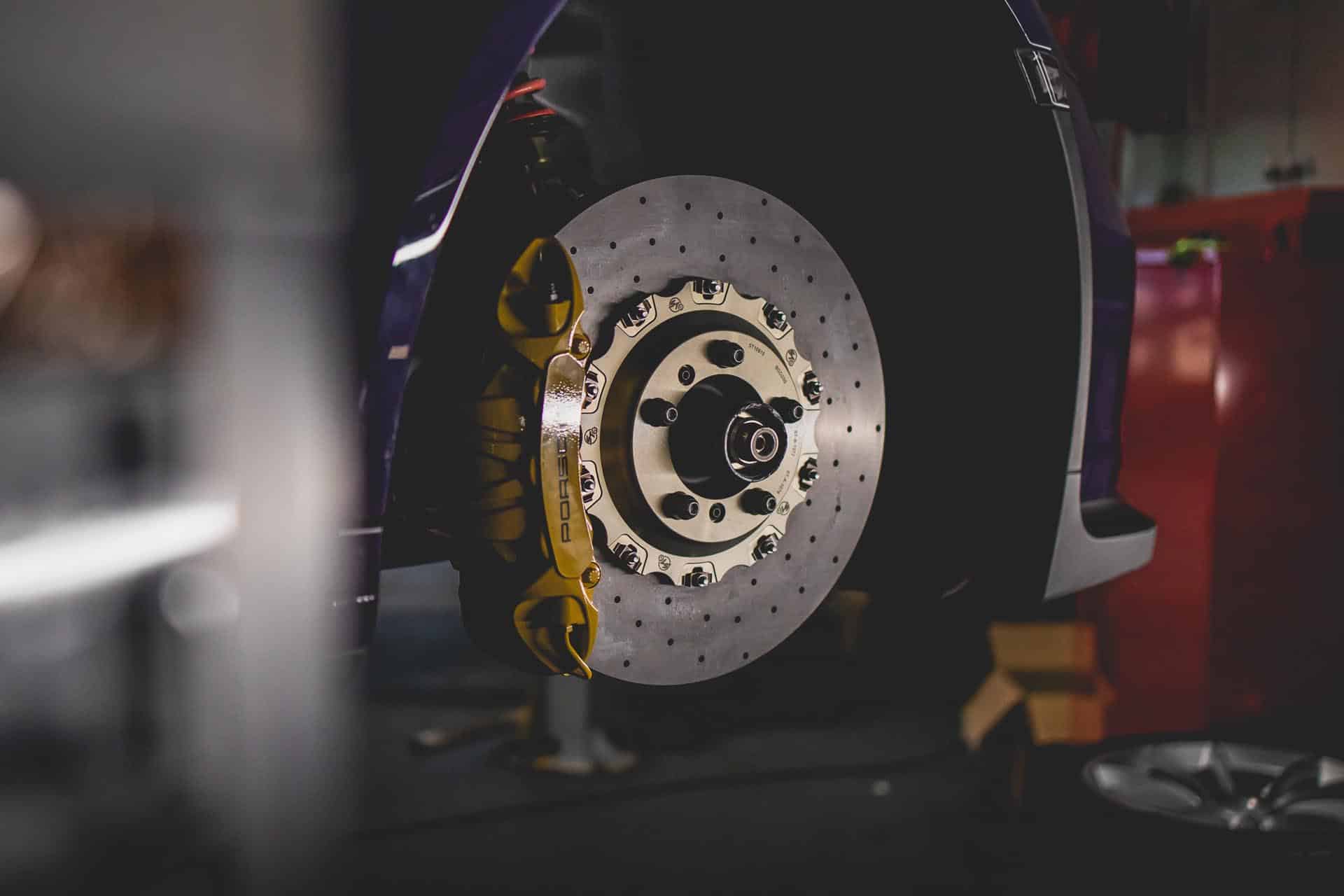 The benefits of the ST discs over steel (iron) brakes:
70% lighter
Improved handling due to lower un-sprung mass
Lower noise, vibration and harshness
Improved vehicle performance in both wet and dry
Lower brake wear, for longer life
Corrosion-free
Benefit over OEM carbon ceramic discs:
The patented carbon ceramic weave construction of the discs means they are more stable and run at significantly lower operating temperatures, giving prolonged component life.
By comparison, OEM carbon brakes are more susceptible to getting chips from road and track debris due to their 'chopped' fibre construction. Once chipped, OEM carbon discs cannot be repaired and must be replaced in axle pairs.
Being lighter than OEM carbon discs, the lower unsprung weight is beneficial for direction changes and vehicle dynamics.
There is an improved pedal 'feel' from cold and at the extreme end of sustained heavy track use at high temperatures. Drivers often refer to the initial pedal 'bite' when they hit the brakes as being firmer and therefore easier to modulate in extreme circumstances.
The cost to replace is approximately half that of the OEM carbon discs should they get damaged. If an ST disc were to be scratched, due to its unique construction, they can be repaired/refaced up to three times, depending on the severity of the damage.
Being a UK based business, parts supply and product support are straightforward.
ST not only supply Porsche braking solutions but also applications for a number of the next generation of hypercars, which produce over 1000bhp and are far heavier than any of our Porsche models.
We are technical partners on track with Surface Transforms. We are also Europe's number one supplier and installer of ST products for the Porsche application. If you would like to discuss how we can help you extract the most from your Porsche on both road or track, contact our workshop.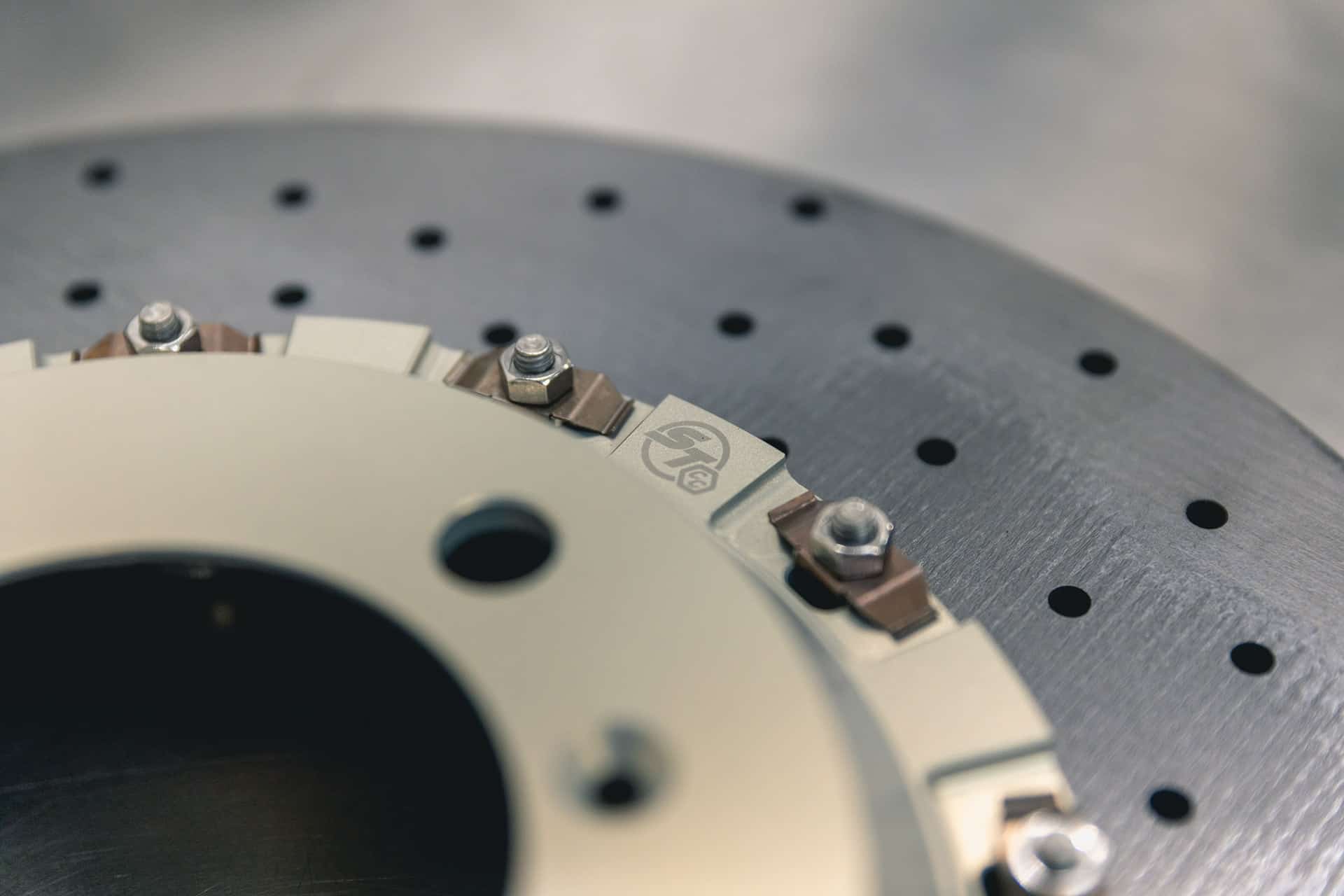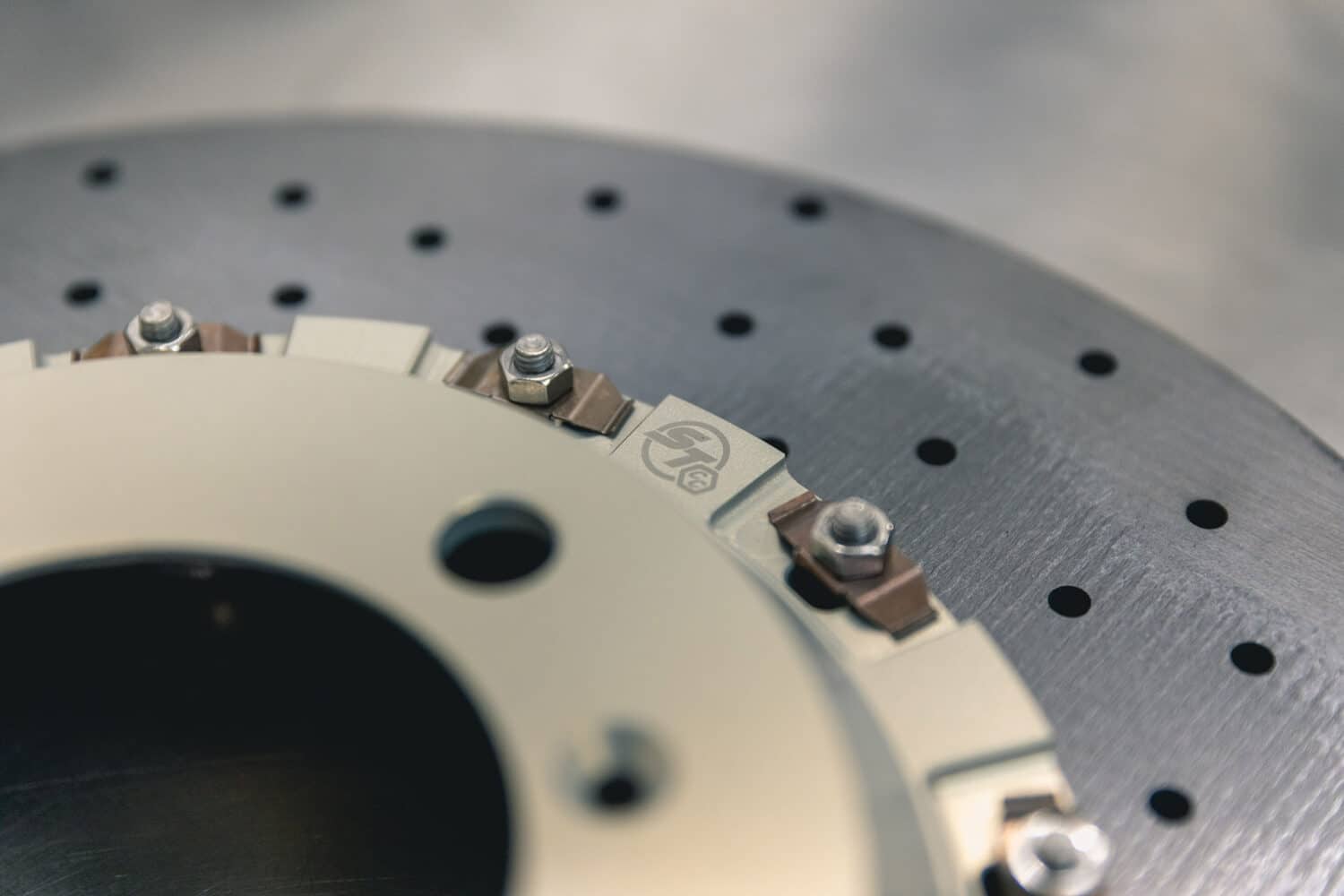 WHAT THEY SAY
"After many miles behind the wheel of all types of Porsche GT's it's obvious that the ceramic brakes offer the best possible performance solution, through lightweight design and heat management. What ST have done, is move the game to another notch by not only making them stronger and even lighter than OEM but they can be refaced if you damage them and as a nice side bonus, they are great value for money in comparison to OEM ceramics. The feel they provide me as a driver pushing the car to the outer envelope of its performance is astonishing. No fade and a firm consistent reassuring pedal even after a long session."
Tim Harvey – 991.2 GT3 RS MR
Ex Carrera Cup Champion, BTCC Champion and ITV Motorsport commentator.
"The ST ceramics were as much about the financial sense, in all honesty, the risk of damaging my PCCB's and replacing them was an unpleasant thought. So not only have I protected the originality of the car, but in the meantime, I have some seriously good brakes I can trust."
Tim.C – 991 GT2 RS & 991 GT3 RS MR
"I decided to go with ST Brakes because of the number of track days I do. My RS only had 1800 miles on it, with barely worn PCCB's. The difference straight away is the initial pedal bite. They feel so much better, especially from cold. Take them to the track and get some real heat into them and they are mind-blowing. Without a doubt the best brakes I've ever used! They stop so hard, I'm not sure how they do it, but they never fade even after a good beating for 30 mins on the track. Still has a rock hard pedal and the stopping power, is enough to make you feel funny really. I took my colleague out at Bedford Autodrome and we had to stop after just 4 laps as the stopping power was too much for him and he felt sick. So far I've done about 8 track days on these and there is no sign of wear, pad life is incredible too, just wished my tyres would last this long. Great investment, bulletproof. Would highly recommend."
Mike. K – 991 GT3 RS Weissach
"I've owned my 996 MR for a long time, with a seriously large number of laps under our belts together. I even run the car on slicks when conditions allow it! Historically I've used a variety of different steel setups on the car, but when I learnt that ST now offered a ceramic fitment for the car, it was inevitable I was going to sample them. The big benefit of losing some unsprung weight from an already light car was immediately noticeable and their durability seems to be exceptional. I only have to come in when I run out of fuel."
Alex.K 996 GT3 MR K410
SPEAK WITH OUR UPGRADES TEAM TODAY
To discuss your Porsche Surface Transforms options, please contact our upgrades team on +44 (0)1296 663 824 or send us an enquiry online.