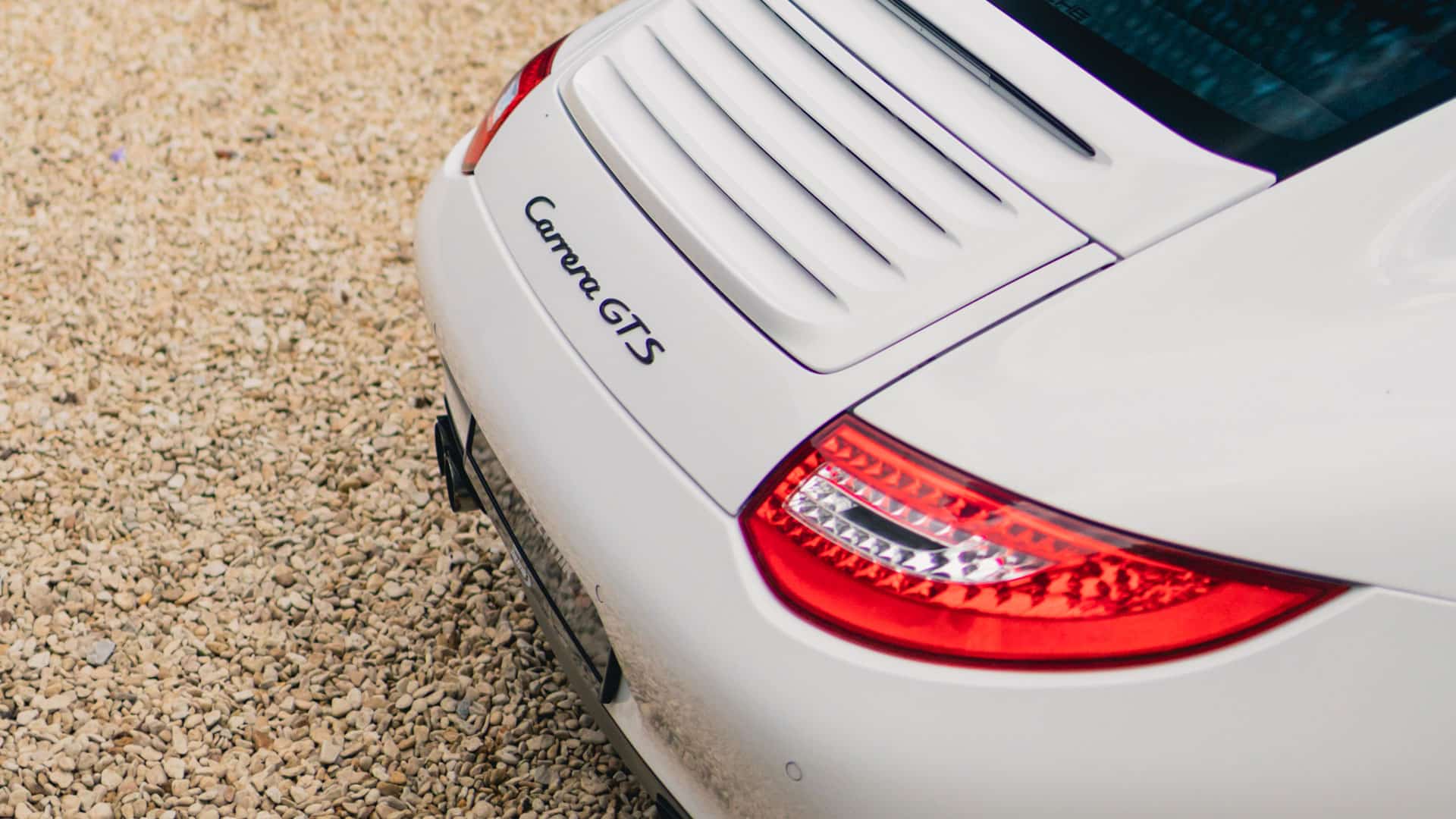 What Are The Differences Between 997.1 & 997.2?
The 997 generation of the 911 was very successful for Porsche, with approximately 213,000 cars built over an eight-year period spanning 2005 to 2012. On the 997 range, Porsche model years, often referred to as 'MY,' run from August to the July of the following year. In 2008 Porsche made some considerable changes to the line-up for the 2009 MY cars. The chassis number shows a '9' on the tenth digit, marking what is now commonly known as the start of the Gen2 997 era of cars.
ENGINE & GEARBOX
The biggest difference between 997.1 and 997.2 is associated with engines and transmissions. The Gen2 997 benefitted from Porsche's DFI technology (Direct fuel injection.) This allowed fuel to be pumped directly into the combustion chamber, allowing the air/fuel mix to form directly in the chamber. Due to this added precision, it gave better throttle response and improved mpg and crucially emissions were lower too. The DFI engine has a high-pressure fuel pump driven by the engine. This is coupled with electrically controlled injection valves and a complex engine electronic system that took into account crank position, rpm, throttle position, lambda information, engine intake temp and data from the transmission to fire the injector nozzles at the correct timing. The DFI engine was substantially redesigned with fewer moving parts. As a result, it no longer has an IMS bearing, which was a weak point of the 997.1 engine. The cylinder liners were changed and this reduced the opportunity for unwanted bore scoring. Power increased in 3.6 to 345BHP and 3.8 to 385BHP.
The Tiptronic gearbox had roots back to the 1980s and is a traditional torque converter automatic with manual override. This transmission was first introduced in 1990 and finally put out to graze on the 2009 MY change, with the offering of a PDK gearbox. PDK stands for Porsche-Doppelkupplungsgetriebe or Porsche Dual Clutch. The PDK gearbox was first designed by Porsche back in the '70s for use in endurance racing and first tested in a 956 race car in 1983. The first competitive debut was in 1986 in the 962C. It was even trialled for road-going application in the 944 Turbo. It wasn't until 2003 that the VAG group actually put it into a road car in the Audi/VW range, so it has had some thorough testing! The gearbox has sensors monitoring whether the car is accelerating or decelerating, and then preselects the next required gear for a very fast gear change. This allows not only for better performance but also better mpg and emissions. As with all automatic transmissions, there is less risk of damaging the engine and transmission should the wrong gear be selected at high rpm. The PDK equipped 997.2 Carrera S accelerates 0.2 seconds quicker to 62mph than the manual equivalent.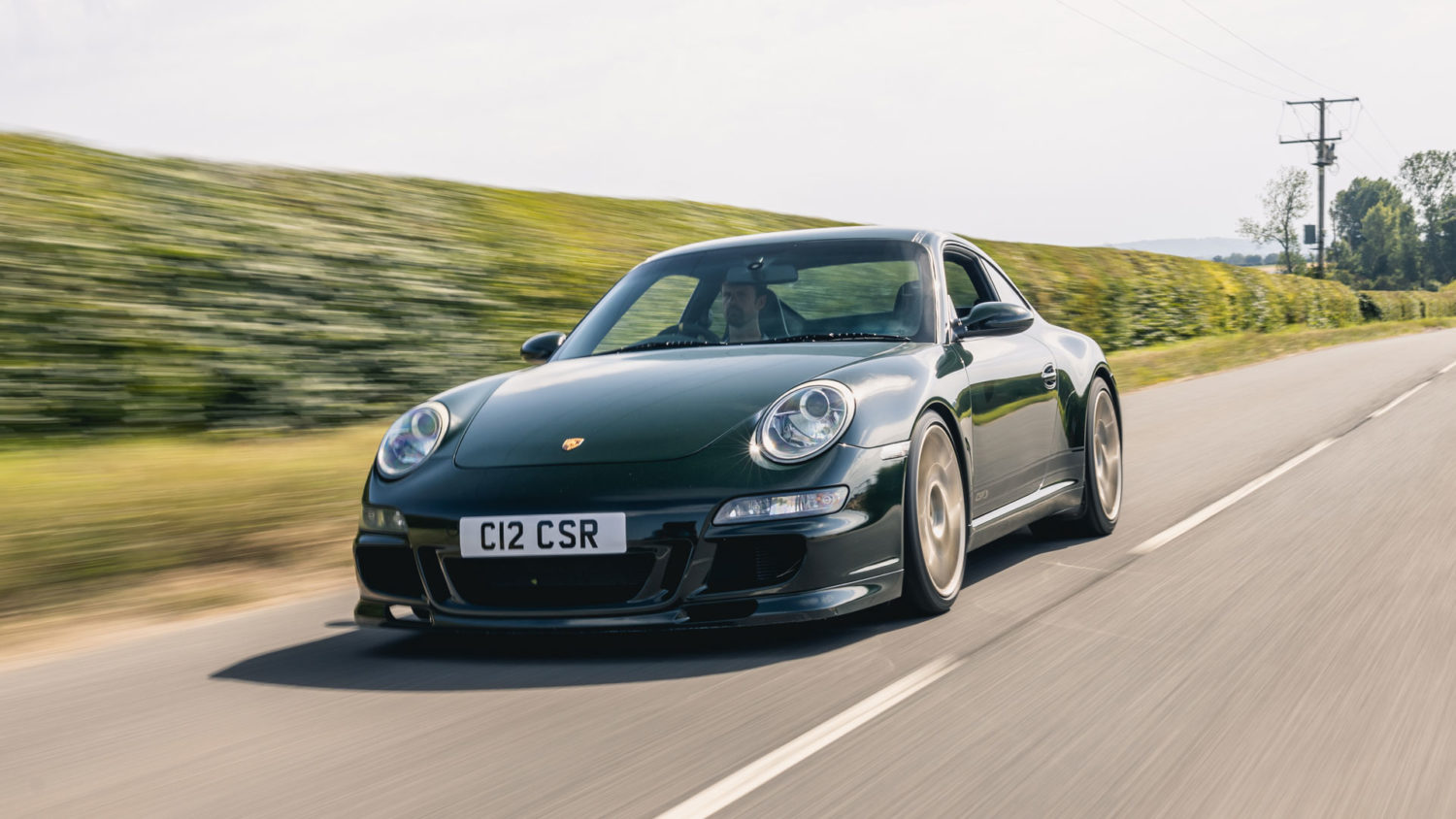 BODY
Physically the differences difference between 997.1 and 997.2 are quite subtle but look great:
Redesigned front bumper which also housed LED daytime running lights
Bi-Xenon lights as standard
LED rear light units
New wheel choices – 997 Turbo II alloys and 997 19" Facelift alloys
INTERIOR
The interior also received some updates:
PCM 3 Sat Nav – allowing Bluetooth phone connection and an external connector for multimedia devices. Activation by touchscreen.
Higher grade black surrounds on plastic facias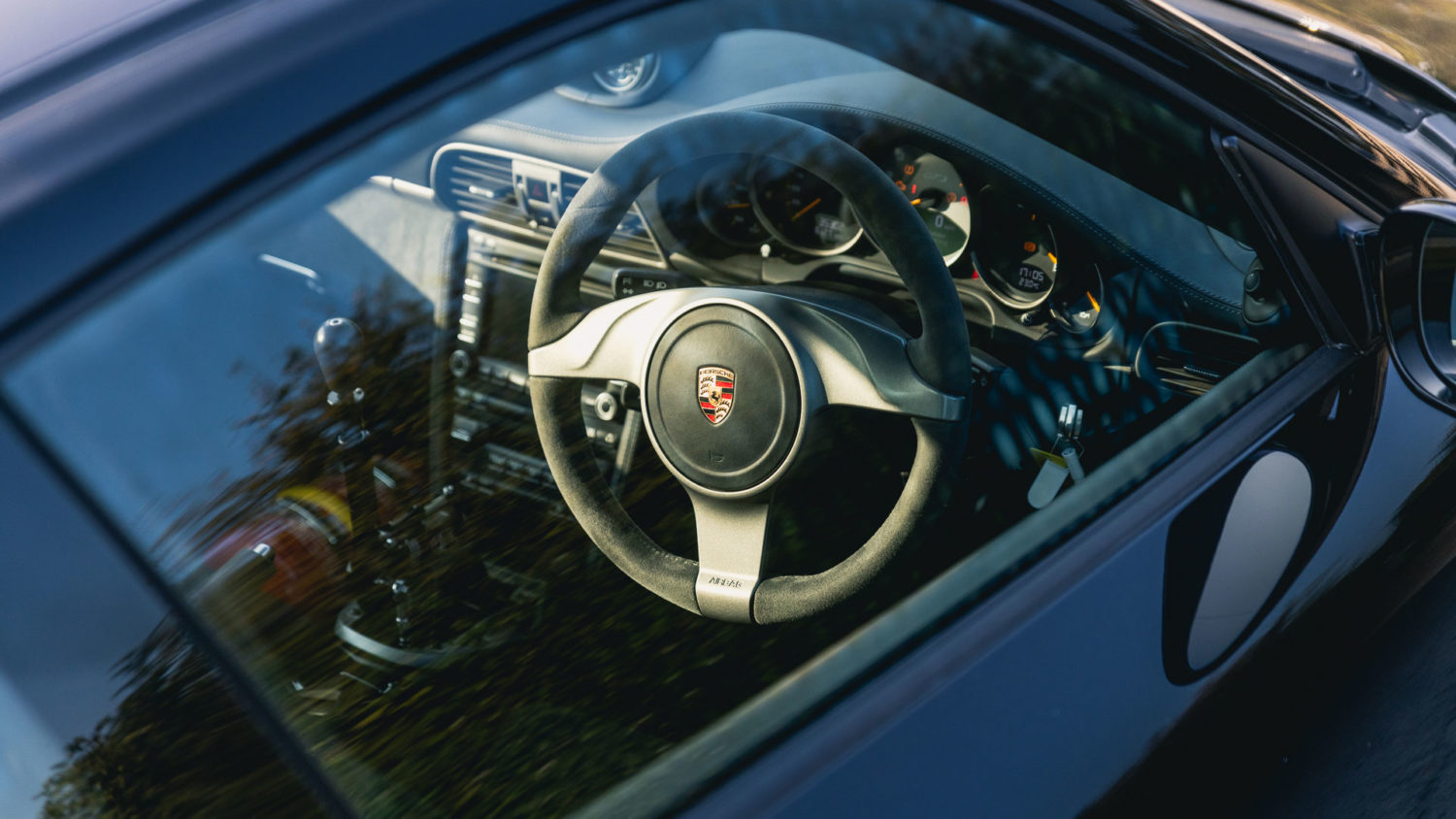 MODELS
The model line-up also changed between 997.1 and 997.2. The models listed below were all added, some of which will go down in the Porsche 'hall of fame' as the greatest cars they have ever built:
Black Edition – only on 3.6 Carrera's, Coupe and Cabriolet
GTS – offered in Coupe and Cabriolet – PDK & manual
997 Turbo S – built from 2010-2012 all with PDK transmissions
GT3RS 4.0 – The last 'Mezger' engine with 500bhp. Only 600 built
997 GT2 RS – Only 500 built. 620bhp manual!
997 Speedster – Just 356 built. Built to celebrate 25 years of 'Porsche Exclusive'
We offer a number of upgrades for 997.1 / 997.2 models, including our extremely well coveted 997 CSR range. If you have a 997 and would like to discuss general maintenance, servicing or upgrades, please get in touch and we will be more than happy to help.
WOULD YOU LIKE TO DISCUSS 997 OPTIONS?
Please contact our team on +44 (0)1296 663 824 or send us an enquiry online.