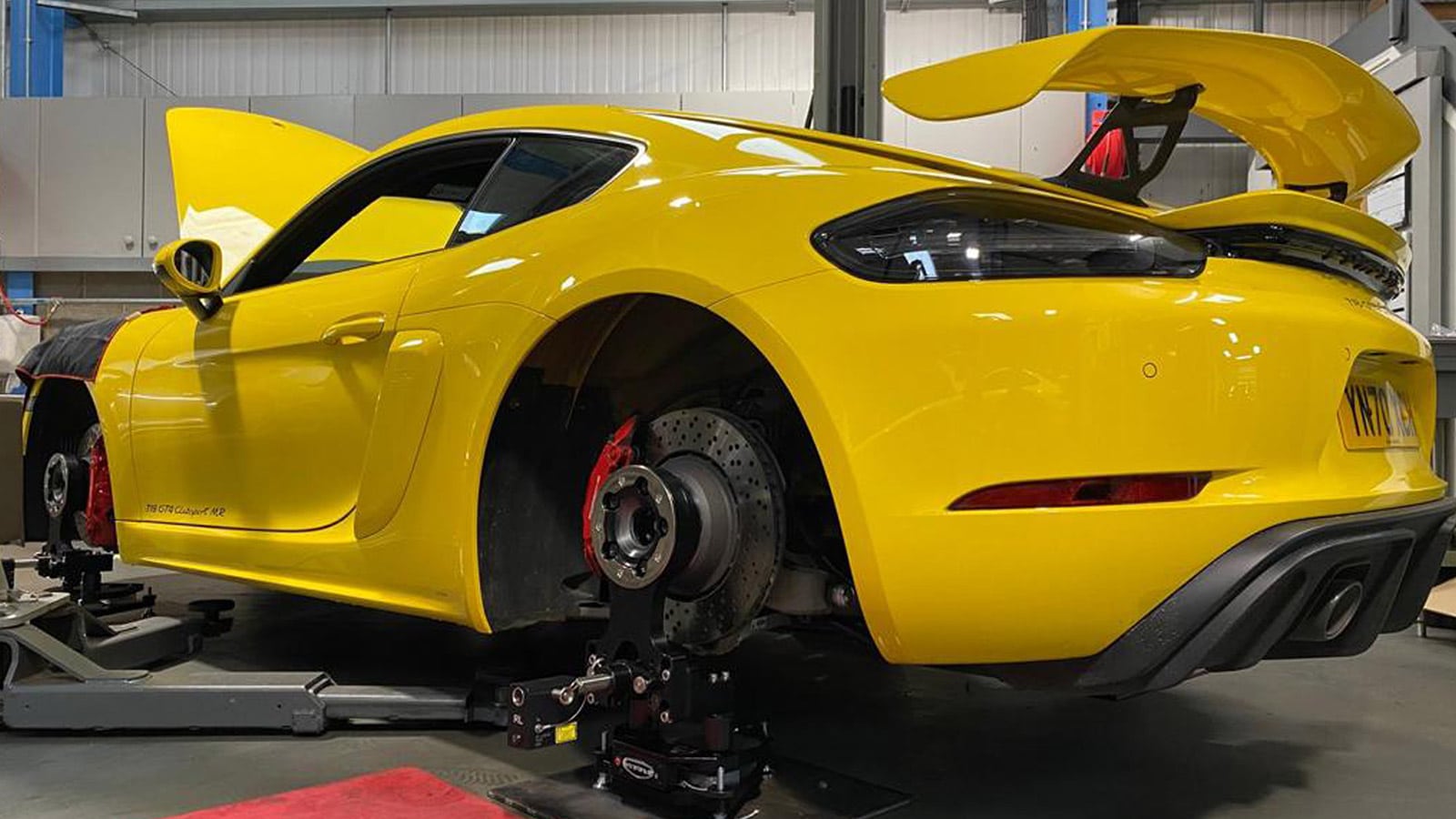 MANTHEY-RACING SUSPENSION UPGRADE
We were approached by a client who had owned a vast variety of sports and supercars and had just taken delivery of a brand new 718 GT4 Clubsport. Given his record in racing on both two and four wheels, he knew that the factory Porsche settings would need a tweak to suit his driving style. Consequently, he contacted our workshop and asked what options Manthey-Racing had for this model. The MR packages start at a geometry setup, right the way through to full conversion (aero, suspension, brakes, wheels and tyres).
The client decided to opt for an MR suspension arm upgrade kit and track geo set up. Whilst this would encourage the car to oversteer a little more at the absolute limit, the initial 'turn in' would be sharper and when driven hard provide more even tyre wear on the front axle. We have noted over the years that GT4's on stock geo settings, driven swiftly on the circuit, can excessively wear the outer edges of the front tyres due to the limitations of the factory hardware. With the works completed in a little over a day, our client is now ready to push the GT4 at his favourite circuits.
Interested in Manthey-Racing upgrades for your GT Porsche?
SPEAK WITH OUR MANTHEY EXPERTS TODAY
To discuss your MR project, give Ollie a call on +44 (0)1296 663 824 or send us an enquiry online.