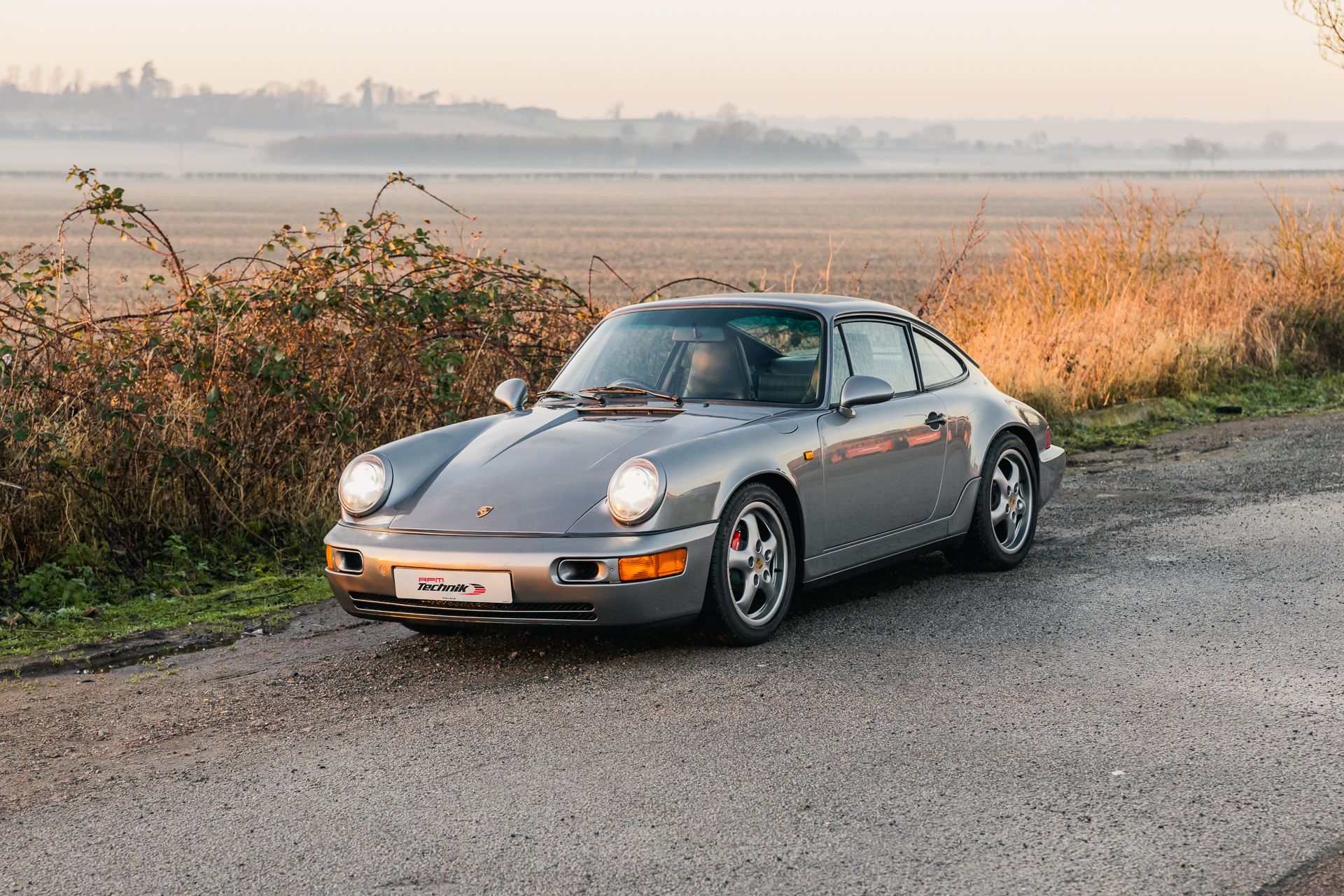 964 Carerra 4 Restoration
BUILD
SUMMARY
964 C4 full restoration and colour change was white with blue interior
Extensive metalwork fabrication and repair including new genuine Porsche panels where required
Carbon roof panel
KW Variant 3 suspension and all new suspension
Full colour change
Lume Technik LED headlights
RS brake ducts
Headlight washer delete
Brake overhaul
Full black leather interior re trim
Year on year the 964 Series of the 911 is becoming increasingly loved by both owners/drivers of the cars, but also from a financial point of view. Our 'Special Projects' team was approached by the owner of this 964. The gentleman had owned the car for nearly twenty years. He had owned many other cars during the time he kept the 964, but none that he loved quite as much. Eventually, he decided that as the values were increasing, and he had no desire to sell the car, that it was time to restore her.
As the plan was to retain the car forever, the first decision was to undertake a complete colour change on the car from Grand Prix white. Whilst the owner fancied a different colour, he wanted to choose from a colour of the 964 era, and it was finally decided that 'Stone Grey metallic' was the colour. Whilst completing a bare metal respray, a carbon roof panel was installed in place of the original sunroof.
The suspension and every item on the underside of the car was refreshed, with a strong brief that the car would be used primarily on the road, so the setup needed to be compliant and not too firm, whilst still being fully adjustable.
The headlights also received our sympathetic upgrade to RPM Technik LumeTechnik triple LED headlights. These headlights provide the driver with modern headlight technology whilst maintaining the correct look to the car.
For the interior, which was also showing its age, an ethos of 'all or nothing' was applied. As such, every part of the interior from carpet to headliner was retrimmed or replaced.
Historically, the owner had rebuilt the engine, but as everything was stripped off the chassis for the paintwork, the engine was passed into our engine and tranmission room and treated to a major service whilst on a workstation. Whilst out, any component on or around the engine showing age or wear was replaced or restored.
This completed 964 is a thing of beauty, feeling factory fresh inside and sounding gorgeous.
SPEAK WITH OUR PORSCHE RESTORATION TEAM TODAY
If you own a Porsche, which is in need of restoration or you would like a bespoke makeover, give Ollie a call on +44 (0)1296 663 824 or send us an enquiry online