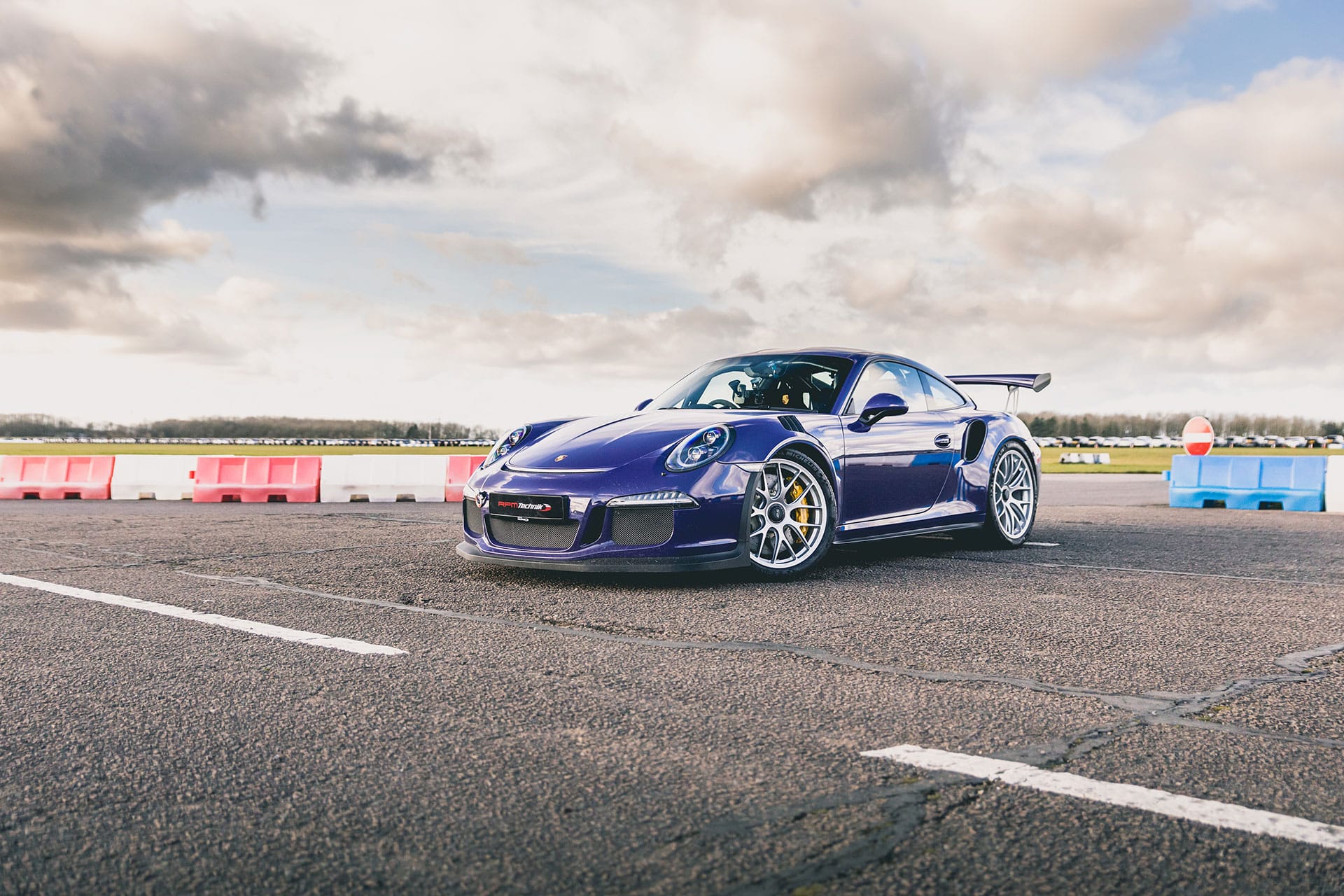 FULL MANTHEY
CONVERSION
In 2019 we were approached by a long-standing client who had owned his 991.1 GT3 RS for several years and was looking to take the car out and get involved in the track day scene. He took a very measured approach to track days, with instructors on hand for all circuits attended. He also made no upgrades to the car until he became comfortable with what it could do and how far he could push the standard set up. As his pace improved, we adjusted the geometry to suit his driving style and to get the most of the tyres. Eventually took the car to a point where the factory suspension was at the limit of its ability.
When we started the upgrades discussion, other alternatives were considered. However, due to the fact, the MR upgrade was a full 'kit,' rather than choosing bits and pieces without knowing if it would all work together, our client decided to go with our recommendation. The MR kit for the 991.1 GT3 RS didn't affect the Porsche warranty that he already had in place, a key consideration that influenced his decision. With the kit fully installed and set up to his preference, the car is now more predictable to drive up to and over the grip limit, giving him more confidence and enjoyment on track and a new ownership experience all over again. The car retains its axle lift function. This allows easy access over speed bumps, and to his surprise, the suspension is very compliant at road speed when taking the RS to and from the circuit.
Interested in Manthey-Racing upgrades for your GT Porsche?
SPEAK WITH OUR MANTHEY EXPERTS TODAY
To discuss your MR project, give Ollie a call on +44 (0)1296 663 824 or send us an enquiry online