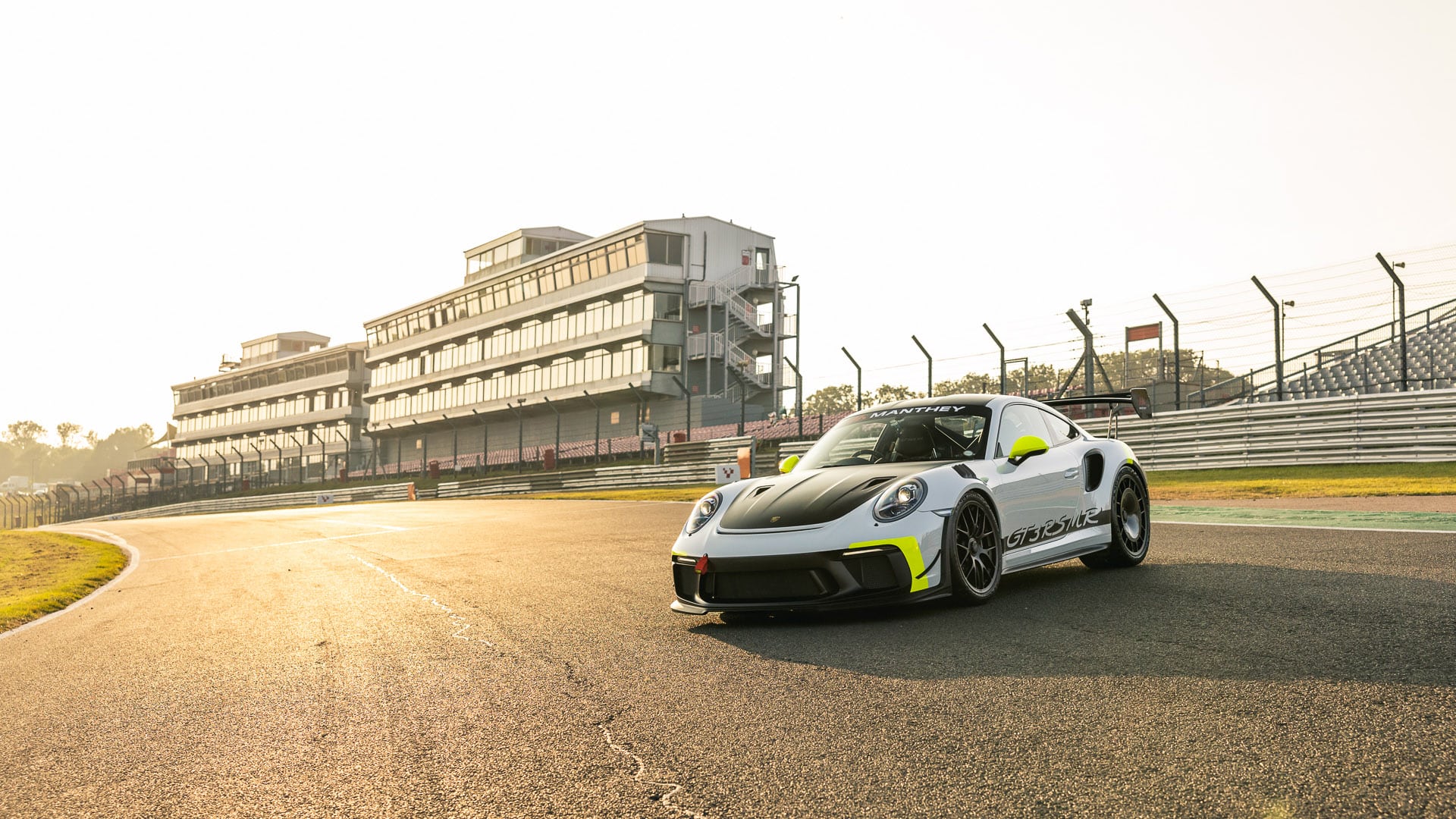 991.2 GT3 RS MR – Carrera White
FULL MANTHEY
CONVERSION
The car you see here is the fifth 'MR' that we have built. Our client wanted the most precise and durable Porsche that money could buy. It needed to be road legal and be minimal hassle when on or going to the circuit. Alongside a collection of Supercar exotica, our client had unsurprisingly had several Porsches in his collection. This particular car was selected as he wanted to increase his time spent on the circuit, and further develop his driving techniques without the need to have to transport the car on a trailer or have a team to run the car for him. The MR is based upon a 2018 GT3RS and is a 'full build' example with all Manthey options selected including the magnesium wheels. It is still perfectly road legal with an MoT and 2 years Porsche warranty. Our client can now wake up one morning, decide to do a track day, drive there, lap all day with the best of them and return home without hassle. Perfect!
This car has a bespoke decal set. If you are interested in bespoke detailing for your MR we are able to provide a digital rendering of designs prior to applying them to the car.
For further information on building your MR Porsche, please get in touch to see how we can help you.
SPEAK WITH OUR MANTHEY EXPERTS TODAY
To discuss your MR project, give Ollie a call on +44 (0)1296 663 824 or send us an enquiry online.