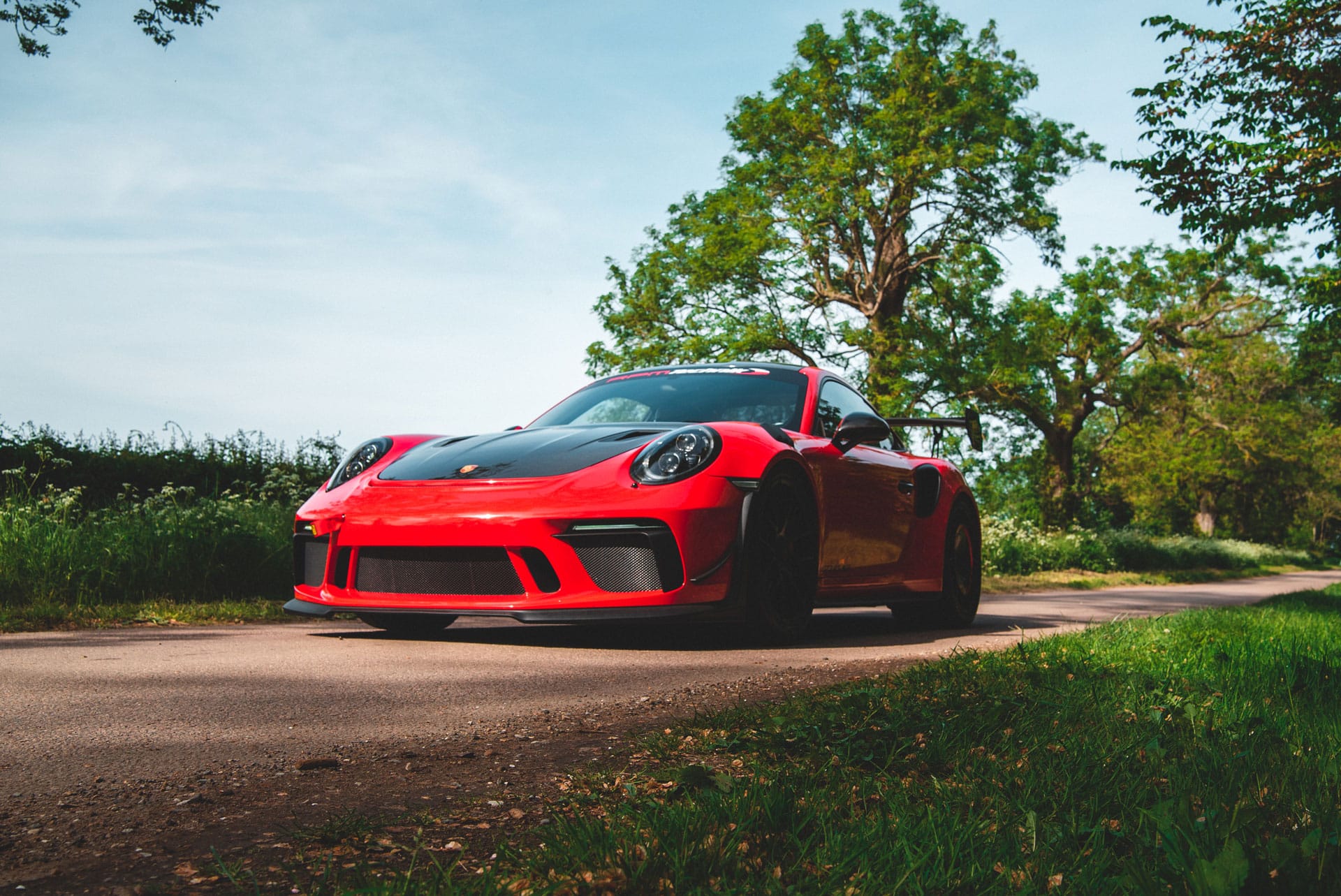 FULL MANTHEY
CONVERSION
The owner of this 991.2 GT3 RS had sampled almost all of the current crop of supercars from the UK and Europe. Unlike some owners, he was a big fan of putting on the miles and using all his cars on circuit. The owner acquired this RS which already had the lightweight Weissach package and delivered it to us to take the car to the next level. With the MR upgrades on the 991.2 GT3 RS the engine and transmission are left in stock format, which allows the Porsche manufacturer warranty to remain in place, and even extendable after the car has had its conversion. Instead, attention is focused on making the car more predictable and precise at the ultimate limit.
This improvement to chassis control is achieved with the installation of the 3-4 way fully adjustable dampers and our bespoke setup for UK circuits. In conjunction with the Michelin Cup2R tyres, this setup has allowed the owner to exploit the extra grip inherent in the chassis by giving the car a firmer platform for everything to work off. The limits are higher but crucially it is easier to predict where the limits are when you are going ten tenths!
The MR Aero upgrades for the GT3 RS, are wind tunnel tested by Porsche engineers to ensure that they are not only safe but also take advantage of the improved high speed damping. As a lovely secondary benefit, the aero upgrades also happen to look immensely cool!!
Take a look at the full specification list of the GT3 RS MR.
Interested in Manthey-Racing upgrades for your GT Porsche?
SPEAK WITH OUR MANTHEY-RACING EXPERTS TODAY
To discuss your MR project, give Ollie a call on +44 (0)1296 663 824 or send us an enquiry online