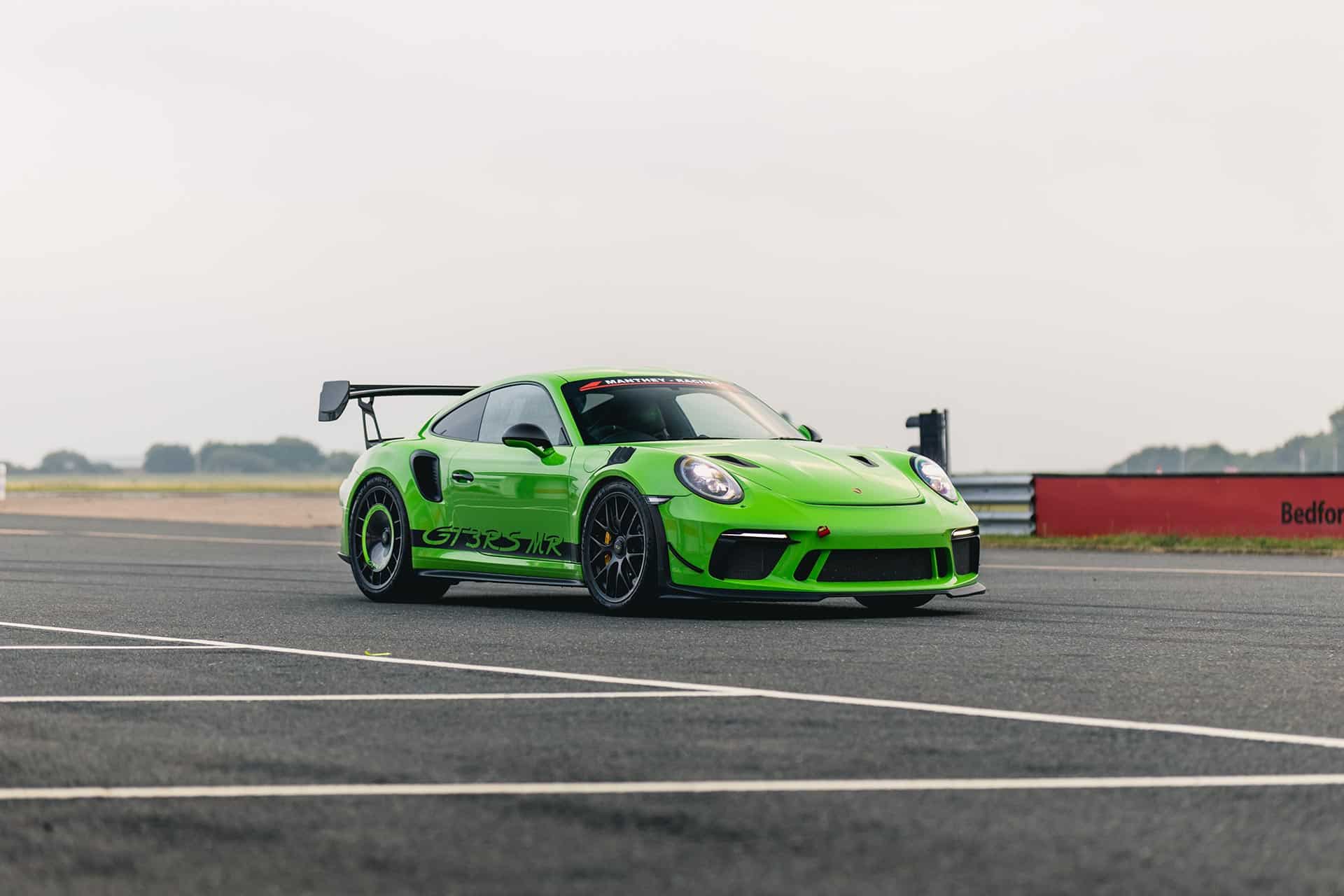 FULL MANTHEY
CONVERSION
The owner of this 2018 GT3 RS uses his car across Europe and extensively on the circuit. Being a serial owner of Porsche GT products he chose RPM Technik to build this car and maintain his existing collection of other Porsche GT & race cars. He needed a car he could drive to track, withstand the pressure put upon it, and also to deliver the lap times he expects.
In fact, the owner's track cars are regularly driven by notable race drivers including GT2RS Ring Lap record holder Lars Kern, ex F1 & Group C veteran Mike Wilds, multiple Porsche & touring car champion Tim Harvey and young Porsche GB Carrera Cup champion & Porsche Supercup racer Tio Ellinas. The donor for this project was purchased in 2019 with a few thousand miles on it. The specification was exceptionally high, with notable options including PCCB's, 918 seats, extended leather, nose lift and pretty much every 'Porsche Exclusive' leather option that Porsche offer.
The conversion to full Manthey-Racing specification included aero, suspension, brakes, Magnesium wheels and Cup2 R tyres.
Expect to see this car on circuits throughout Europe soon.
Interested in Manthey-Racing upgrades for your GT Porsche?
SPEAK WITH OUR MANTHEY EXPERTS TODAY
To discuss your MR project, give Ollie a call on +44 (0)1296 663 824 or send us an enquiry online.