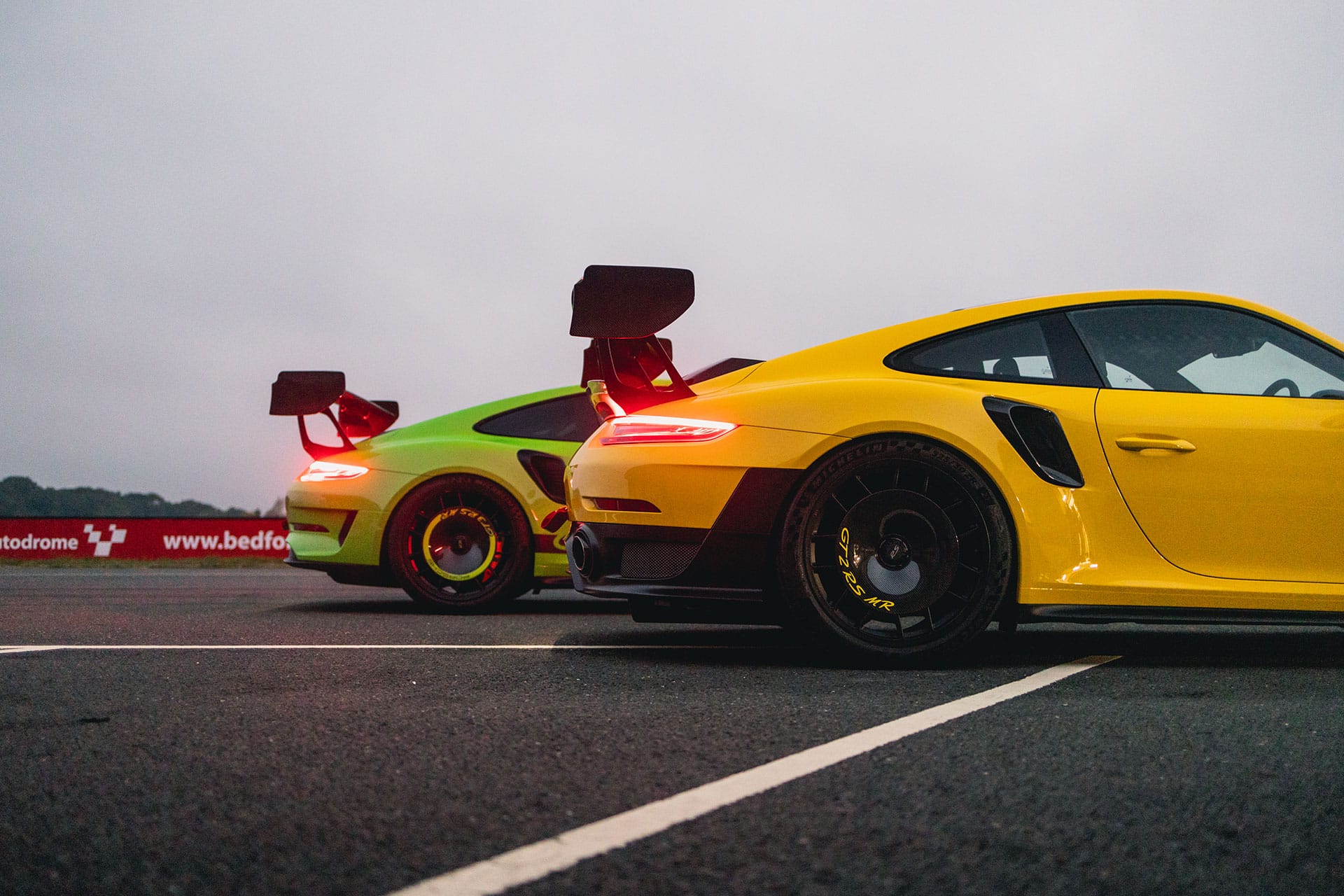 991 GT2 RS MR
Racing Yellow
MANTHEY-RACING CONVERSION
The owner of this GT2 RS has extensive race experience, competing at an international level and racing predominantly Porsche GT products. He has had success competing at Le Mans 24 hour, Daytona 24 hour and with the British GT series to name a few notable events. As such he knows his way around 911's and how to drive them to their full potential. The owner bought this GT2 RS Weissach from new and proceeded to enjoy it as Porsche intended both on the road and on track.
When the MR package was launched for the car, his interest in creating the ultimate Porsche road and track car was spiked. In 2020 he enquired directly with Manthey-Racing in Germany, and as we were in discussion with Manthey about building a 991 GT3 RS MR they suggested he may like to contact us to undertake that build alongside the GT3. It would be the first accredited 991 GT2 RS build outside of Germany. The car was then shipped to us for assessment and conversion to the full GT2 RS MR package including aero, suspension, brakes and magnesium wheels with Cup 2R tyres. He will no doubt be thoroughly enjoying this car for many years to come.
Interested in Manthey-Racing upgrades for your GT Porsche?
SPEAK WITH OUR MANTHEY EXPERTS TODAY
To discuss your MR project, give Ollie a call on +44 (0)1296 663 824 or send us an enquiry online.