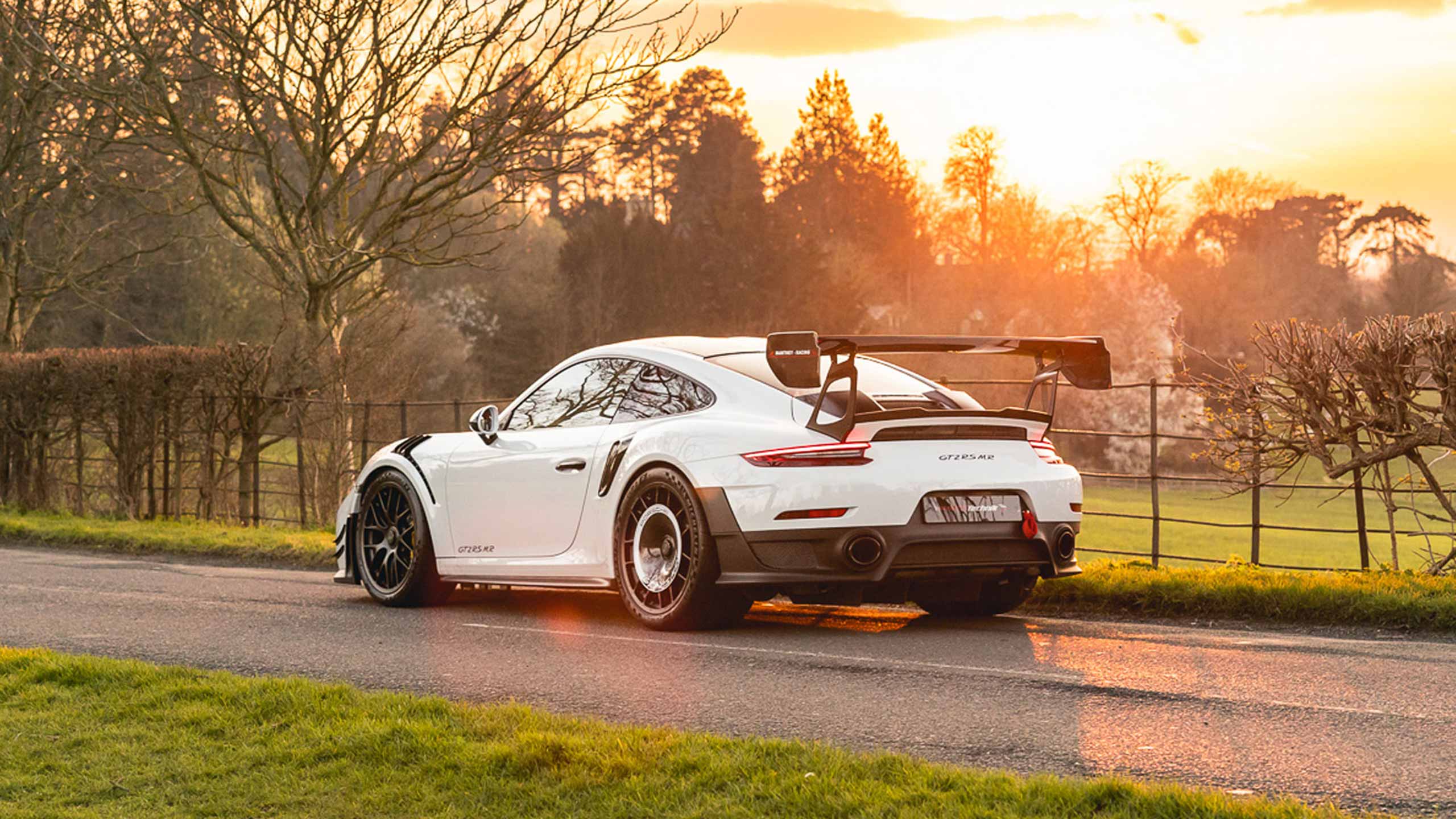 991 GT2 RS MR
Carrera white
MANTHEY-RACING CONVERSION
Our client was on a track day towards the end of the season in his GT3 RS and was taking tuition with a professional racing driver. Throughout the day they clocked a 2RS which had already been Manthey-Racing converted, which was being driven by the enthusiast owner rather than a race driver. When our client asked his professional tutor to chase and keep up with the GT2 RS MR, he couldn't keep pace with it, even though it was being driven by an amateur driver, albeit a capable and swift one.
The decision was made there and then, his car had to have the Manthey-Racing GT2 RS upgrade! The donor car was a 2018 GT2 RS with the Weissach pack and a great colour combination. Now the works have been completed, expect to see it being enjoyed at maximum velocity across the UK and Europe!
Are you looking to upgrade your GT2 RS to full Manthey-Racing specification?
SPEAK WITH OUR MANTHEY EXPERTS TODAY
To discuss your MR project, give Ollie a call on +44 (0)1296 663 824 or send us an enquiry online.