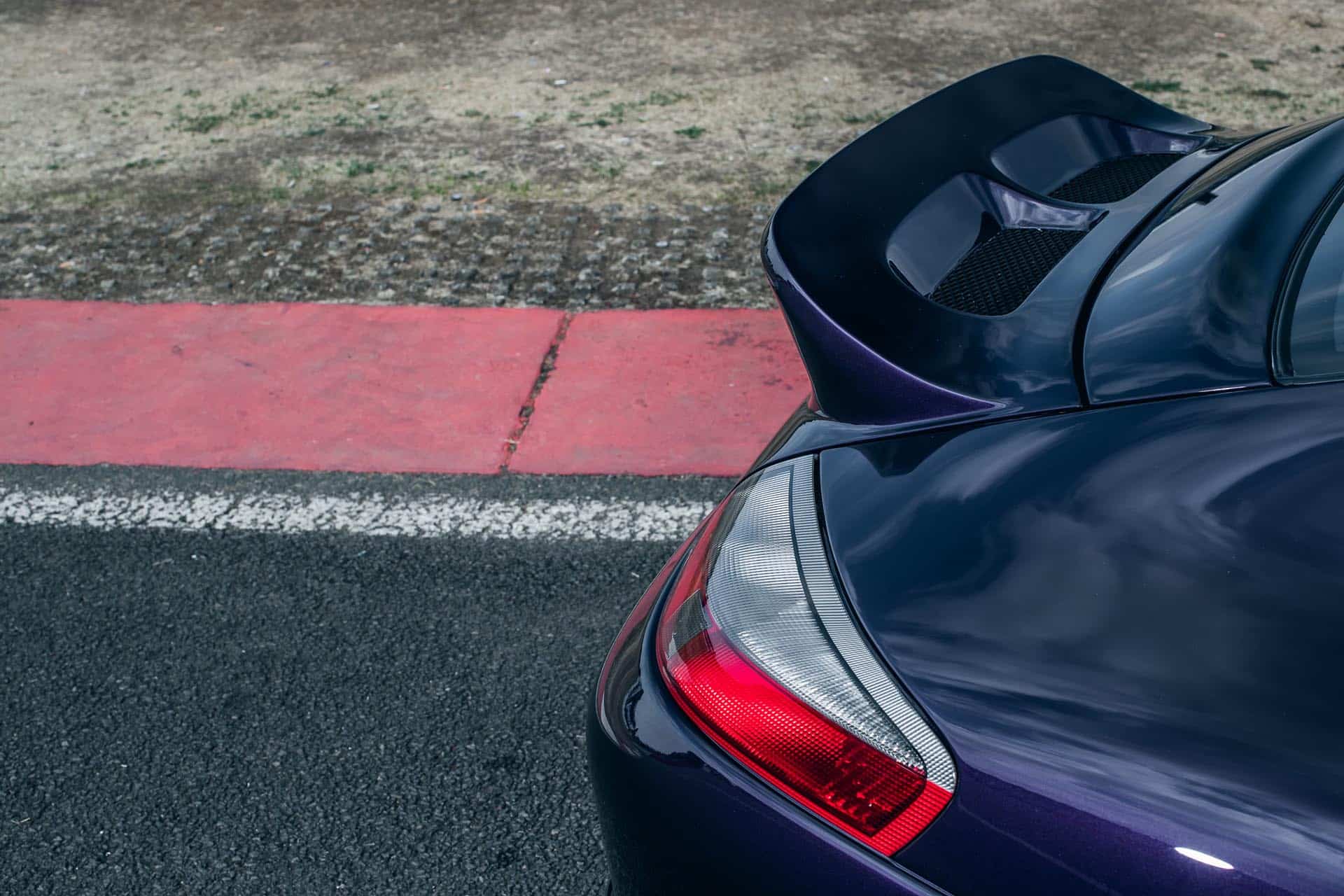 BESPOKE
ANALOGUE
REGENERATED
The CSR is all about building brand new, 'modern classic', Porsche models. We take the best upgrades from a decade of R&D and CSR development and use these parts to create the ultimate 996 and 997 Porsche 911 models. In an age where combustion engines are due to be phased out and electric/hybrid powertrains are set to replace them, there is a rising demand for the best of what has gone before. Porsche buyers are voting with their feet and buying modern classics, and there is an ever-strengthening restomod marketplace.
The 996 and 997 models were produced during the golden age of 'ANALOGUE' drivers' cars with minimal electronic intervention or control. Each new CSR build undergoes 'REGENERATION' through a complete strip back and restoration. As well as refreshing worn or aged mechanical parts, it enables a 'BESPOKE' finish with a full repaint and custom colour change. The interior is custom trimmed to any spec or colour to compliment the exterior colour choice and the desired application of the CSR.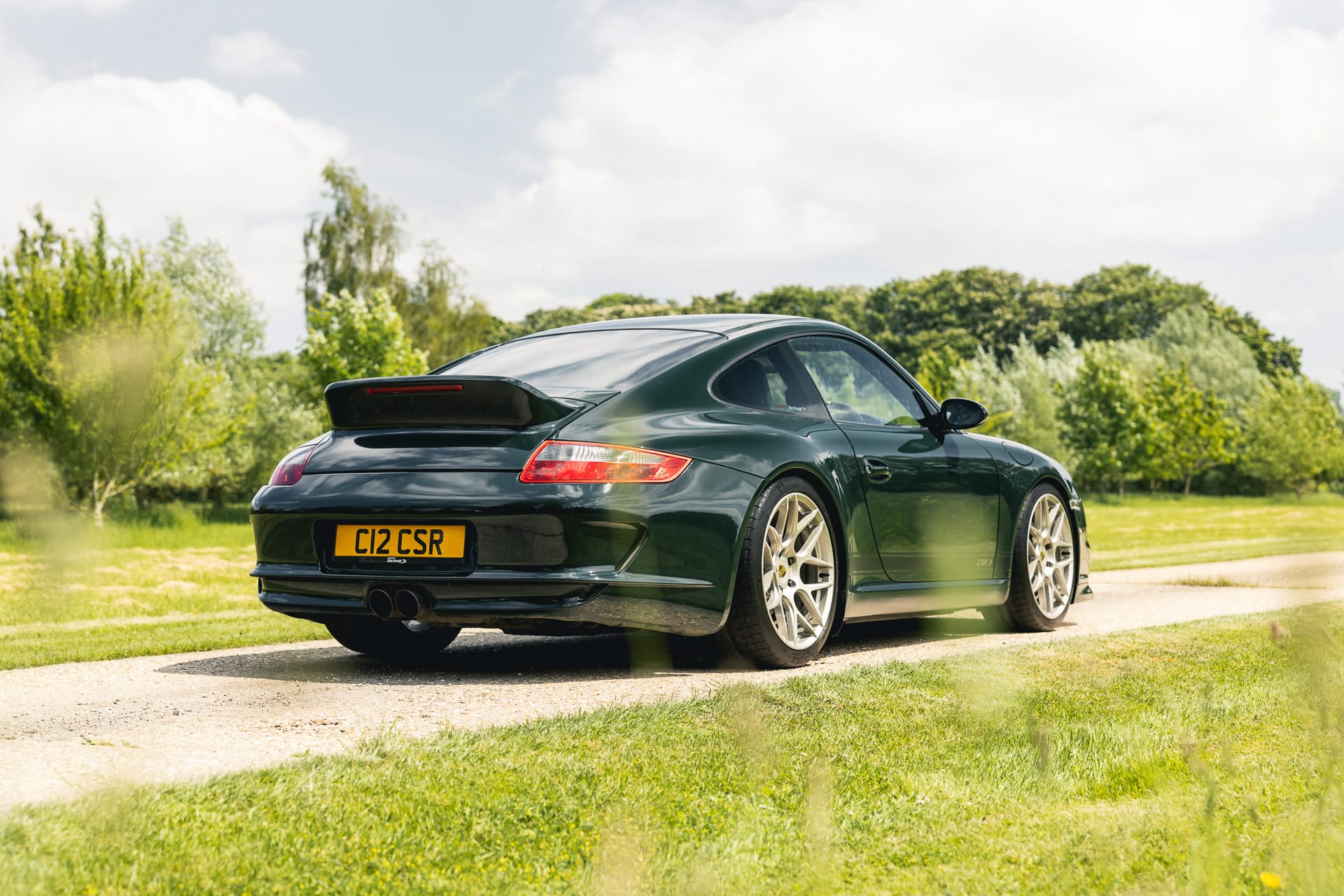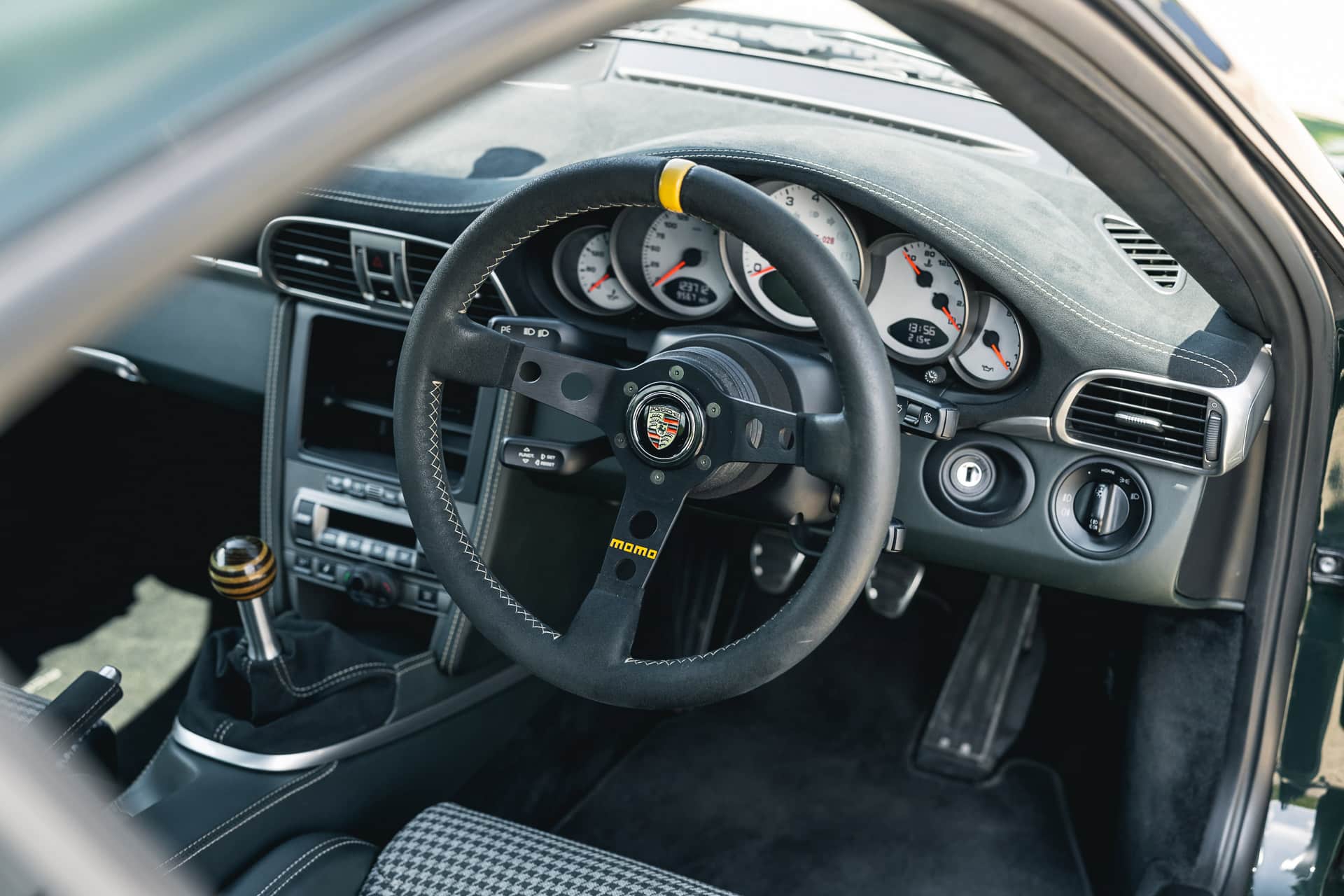 DEVELOPING THE CSR
We launched the CSR brand back in 2010, with the idea of creating bespoke driver-focused Porsches for owners looking to get the GT Porsche driving experience out of the 996 Carrera and 997 Carrera S models.
The evolution of the CSR has been an interesting journey and what started off as an exercise in chassis and drivetrain tuning, became a mission to create exciting alternatives to the GT models that retained a four-seater configuration and great everyday useability. This ability to be driven daily had to be combined with maximum driver focus and distinctive styling. In the first decade of the CSR journey, almost 40 CSR's have been built. These cars all evolved from a shared philosophy and utilised many of the same mechanical and cosmetic upgrades. Several of these models were extensively tested and reviewed by the best of the UK motoring press. All models, without exception, had glowing reviews on the driving experience, design and engineering applied.
Since 2020 the CSR approach has evolved further to include regeneration. As the donor chassis for a 3.4 996 CSR, as an example, is now well over 20 years old, the build must be approached with pragmatism and the knowledge that a significant degree of restoration will be required prior to conversion. The other limitation that drove the development of the second-generation CSR was linked to the durability of the M96 and M97 engines. You cannot fault the power delivery and flat-six soundtrack, however, there are several well-documented weaknesses when compared to the more expensive Mezger alternatives. To create the ultimate 996 or 997 CSR, the donor car is now fully regenerated, the engine, transmission, drivetrain, suspension, glass and interior are removed. The body is inspected for integrity and repainted with a custom colour choice. Engines are rebuilt to a higher specification. Suspension and drivetrains upgraded. Interiors are retrimmed and the CSR mechanical and cosmetic upgrades are applied. The result is as near to a new car as is practical to achieve.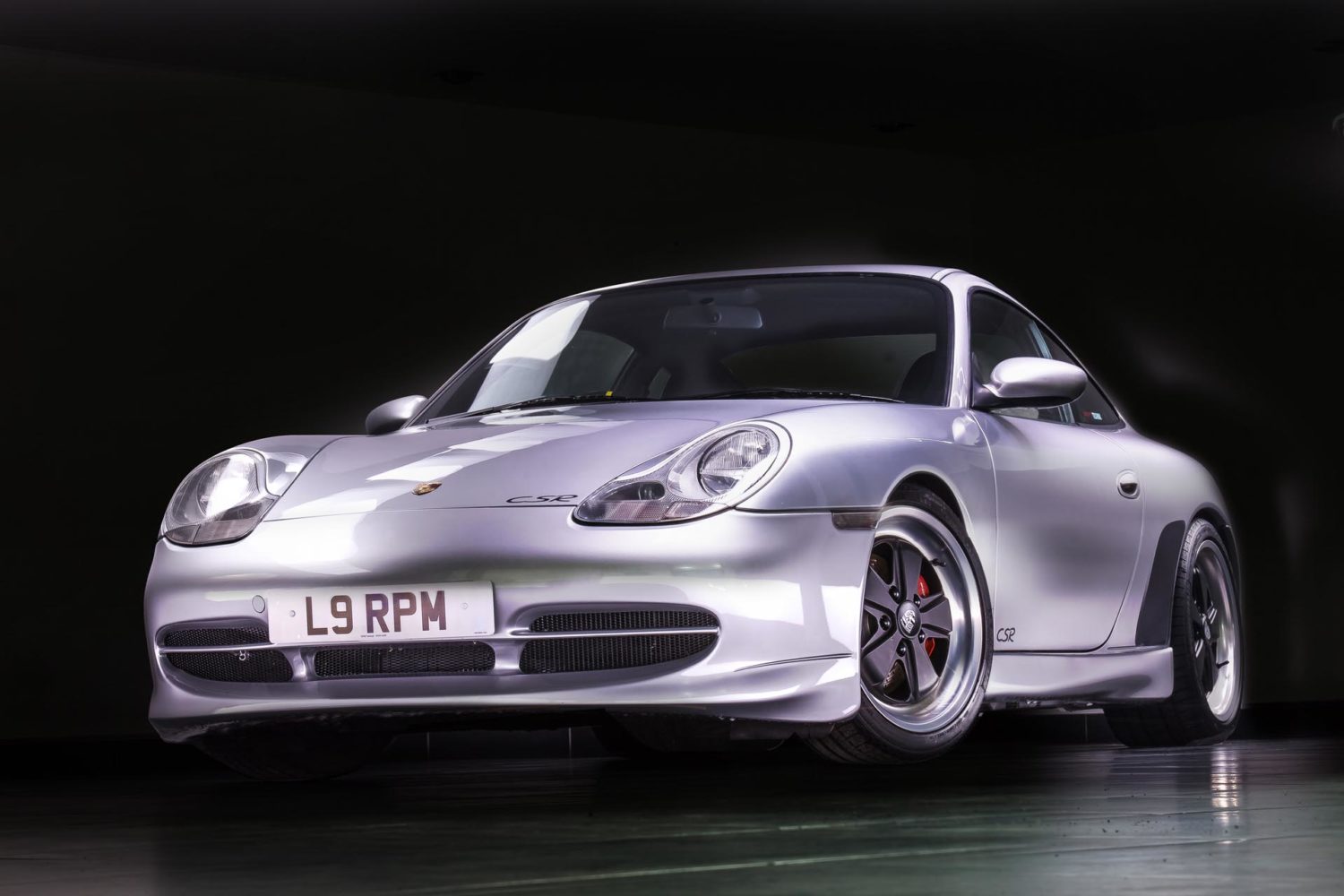 TIMELINE & MODEL
HISTORY
The first-generation CSR's were built on an upgrade only basis. These cars were built between 2010 and 2020 and a selection of these models are presented below.
997 CSR
Chassis: CSR002
Build date: 2012
"Dynamically it's right on the money, with a useable feel but greater agility and a fluid balance at its limits."
Jethro Bovingdon – GT Porsche Magazine.
997 Gen2 CSR
Chassis: CSR027
Build date: April 2018
"The capacity it brings to make every – not just the occasional – drive some thing to remember is hugely enticing."
Kyle Fortune Total 911 Magazine.
The mechanical and cosmetic upgrades fitted to these models are all available to buy individually, as packages or as a fully fitted and setup service through RPM Technik. Our industry-leading engineering and workmanship is not only visible in the exemplary fit and finish, but also embedded in the mechanicals that is not so visible under the skin. Many of the CSR upgrade parts have been designed and engineered in-house at RPM Technik benefitting from over a decade of product development and constant evolution.
WHICH MODEL?
So what model is the best basis for your CSR? This depends on many factors and personal preferences, and as such is a question best answered through consultation with Darren Anderson our Commercial Director who heads up the CSR department. However, to help research the merits of each model, please see the case studies below of two cars built to the current (second generation) CSR recipe.
HOW MUCH?
We have build slots for two CSR models a year, and every CSR model is unique in its specification, so there is not a set build price. However, as a guide, the previous full build CSR models have cost between £80,000 and £100,000 to build (this price excludes the donor car). All cars are built in the UK at RPM Technik's Hertfordshire base. The CSR's are all built to be fully UK MOT compliant.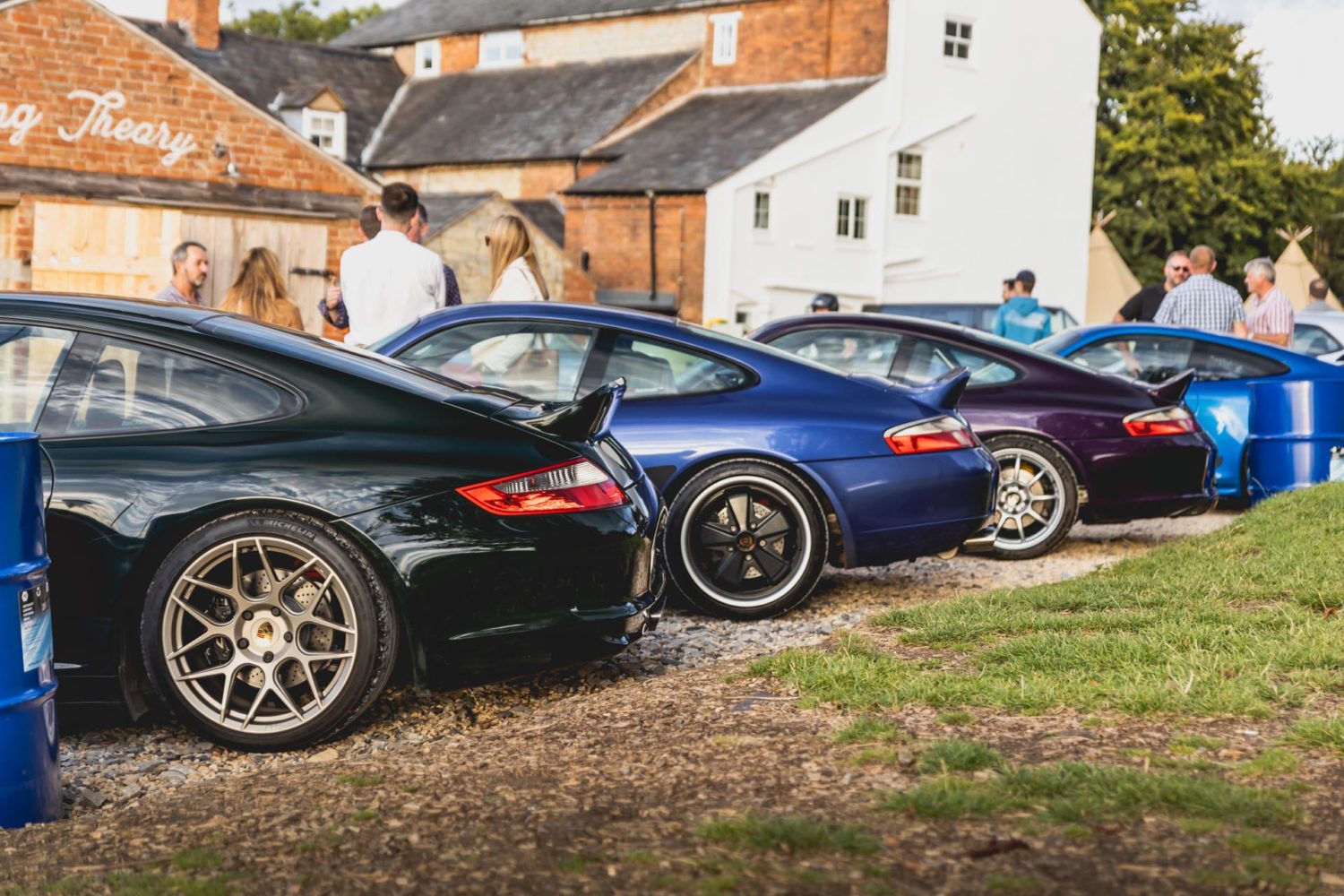 THE CSR FAMILY
We are not alone in our love of the analogue driving experience these CSR's provide. Many of the clients who built and still own these cars are good friends of RPM Technik. Petrolheads in the purest sense, many of these CSR owners meet up regularly for events and road trips. It is very much a CSR community.
UPGRADE PACKAGES
Our shop contains all the in-house products that have been developed as part of the CSR programme. Other aftermarket products that are used in CSR builds, but not exclusive to RPM Technik, can be fitted and setup at RPM Technik. Please speak to Simon Bunce on 01296 663824 if you would like further information on any of the CSR upgrades we have utilised from the best of the aftermarket tuning world.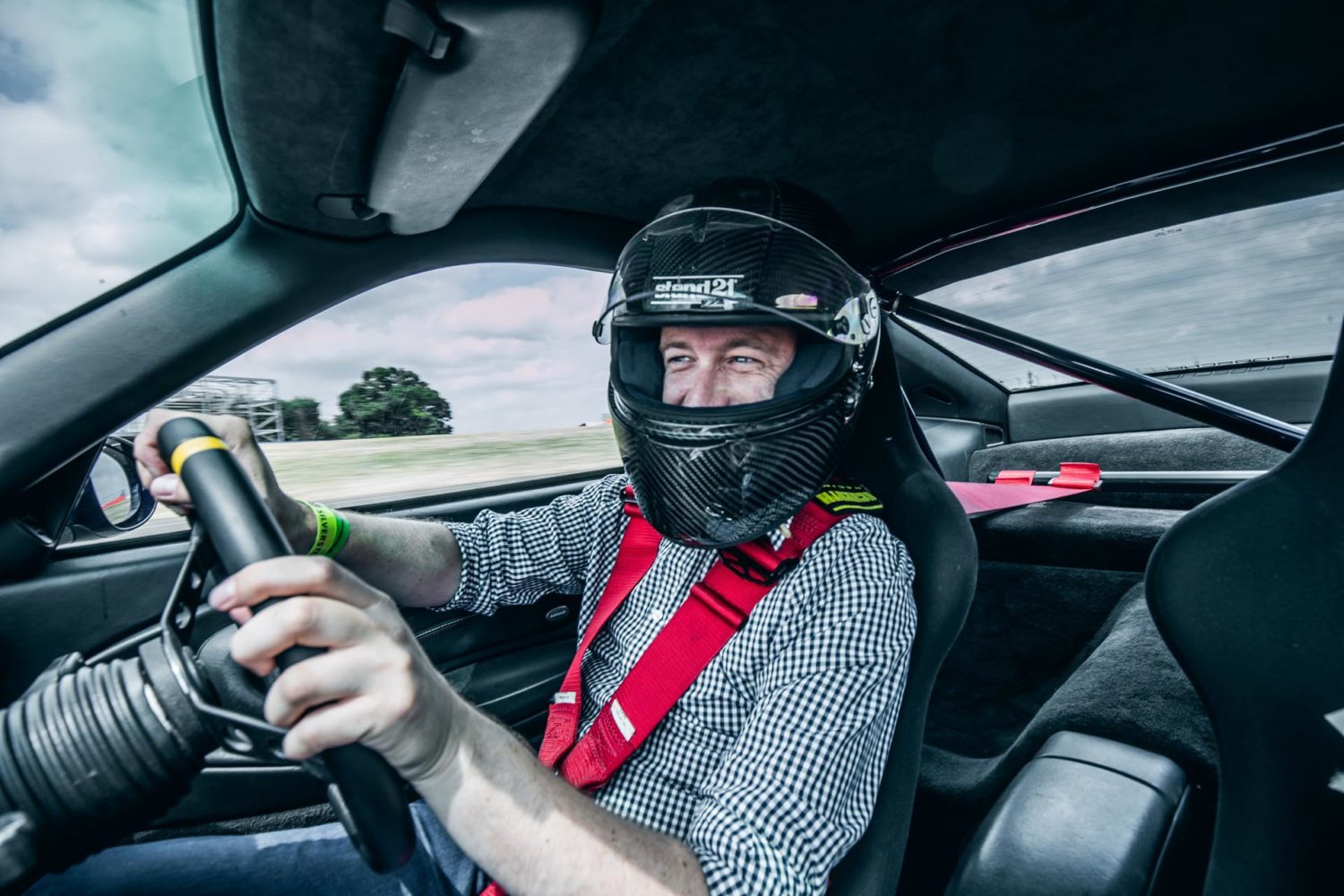 SPEAK WITH OUR UPGRADES TEAM TODAY
To discuss your CSR build, please contact our upgrades team on
+44 (0)1296 663 824 or send us an enquiry online.