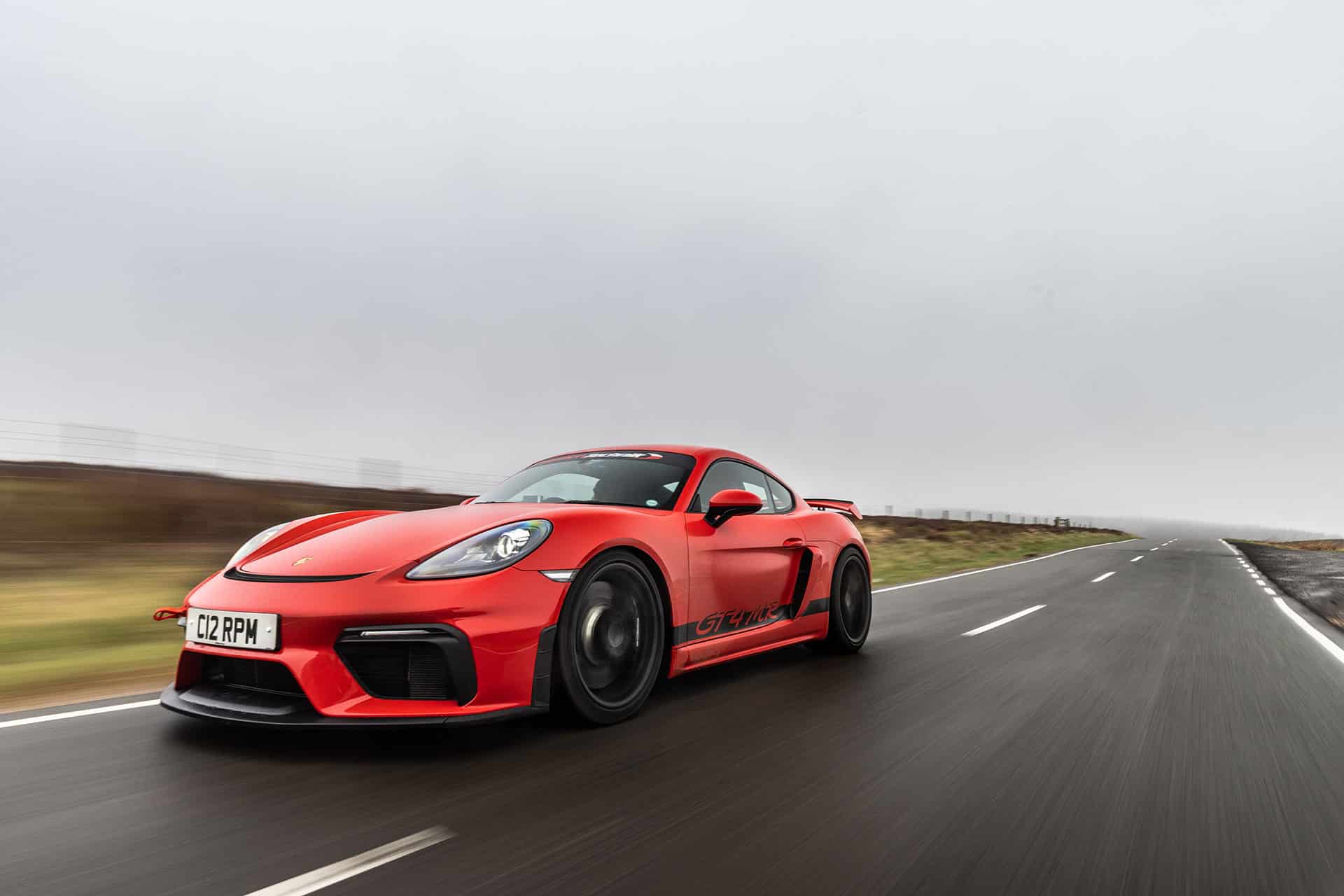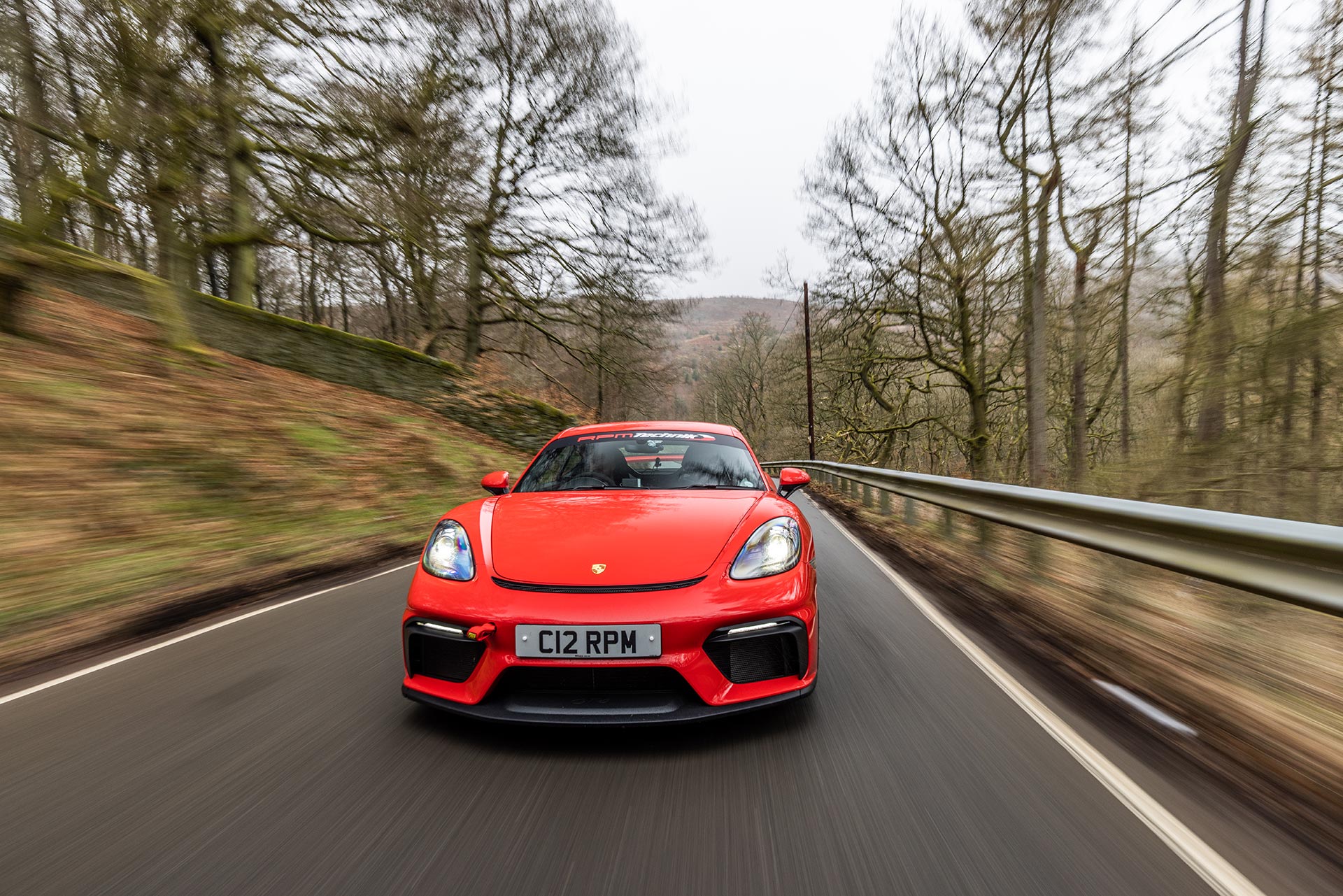 The 718 GT4 introduced in 2019, was an evolution from the 981 GT4 and is notably fitted with a 4-litre flat-six engine. Power uprated to 420ps along with a host of styling and mechanical changes. The Manthey equipment for the 718 is now available for those looking for the ultimate 718 GT4 for the road and track. As with all MR products the equipment has been exhaustively tested everywhere from the high-speed Autobahn to alpine roads and various race tracks to ensure the best possible performance.
Building from the 981 GT4 platform which was incredibly popular and ripe for upgrades, Manthey have tailored a suite of carefully chosen upgrades in order to maximise the GT4's capability. The upgrades, whilst almost subtle to the untrained eye have been selected, developed and extensively tested in order to retain the useable road nature of the GT4 chassis whilst allowing the driver to push even harder on circuit. The upgrades to the chassis allow the car to be more stable at higher speeds and consistent in the extreme, whilst the aero and braking improvements give extra confidence whilst chasing a lap time at your favourite circuit.
All 718 GT4 'MR' builds are completed at our facility in Tring, Hertfordshire by our Manthey trained technicians who have experience in building multiple 'MR' Porsches. Once your build is completed, your 718 GT4 MR will be eligible for 'Manthey' only Porsche track days at the Nürburgring and throughout Europe.
Custom setups can be discussed with our technical team. If you are a highly experienced amateur driver or a pro racer, we can adjust the setup to suit your preference. We can also recommend different setups depending on the circuit it will be used on. A Nürburgring-Nordschleife setup is different to that you would employ on a billiard smooth circuit such as Silverstone.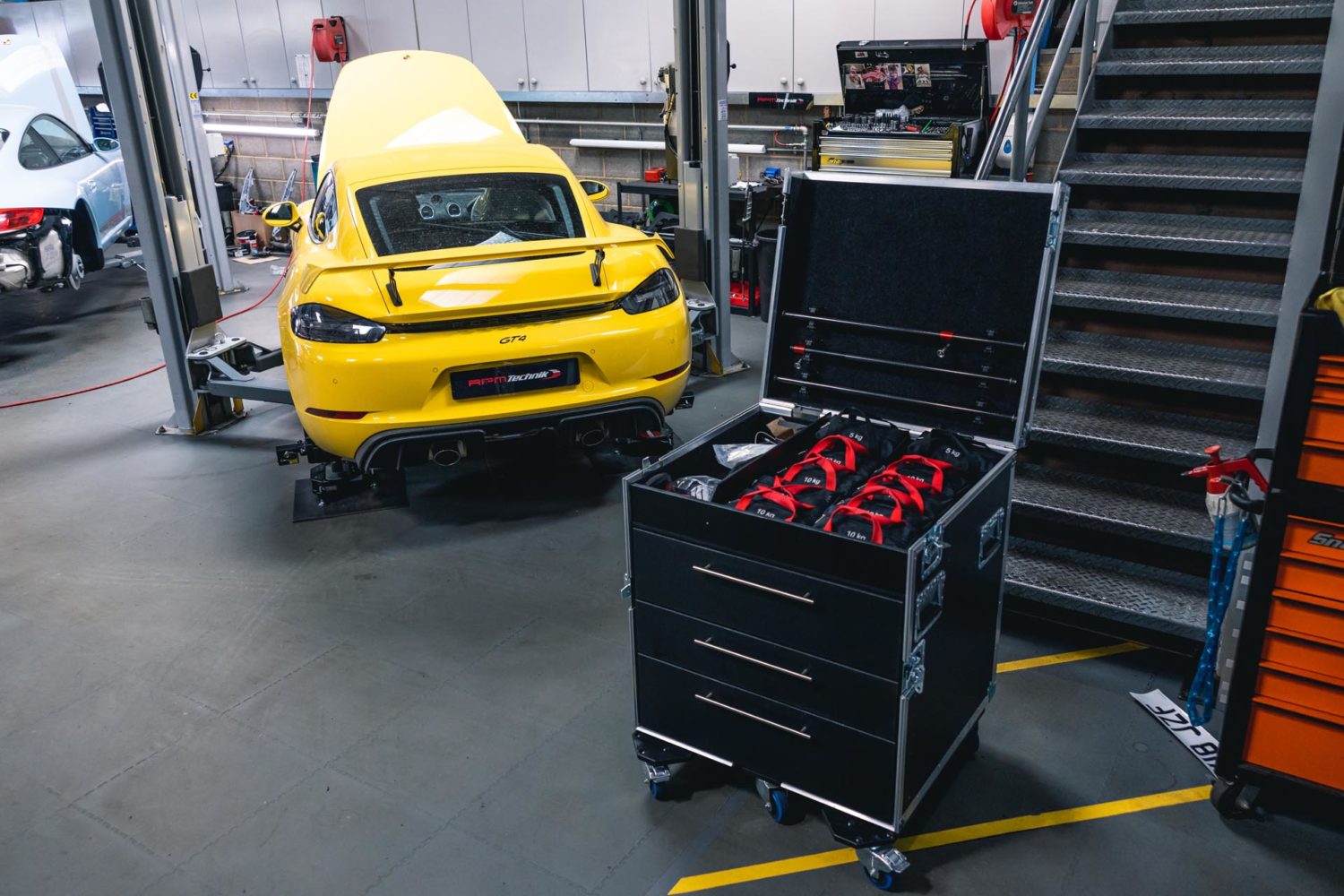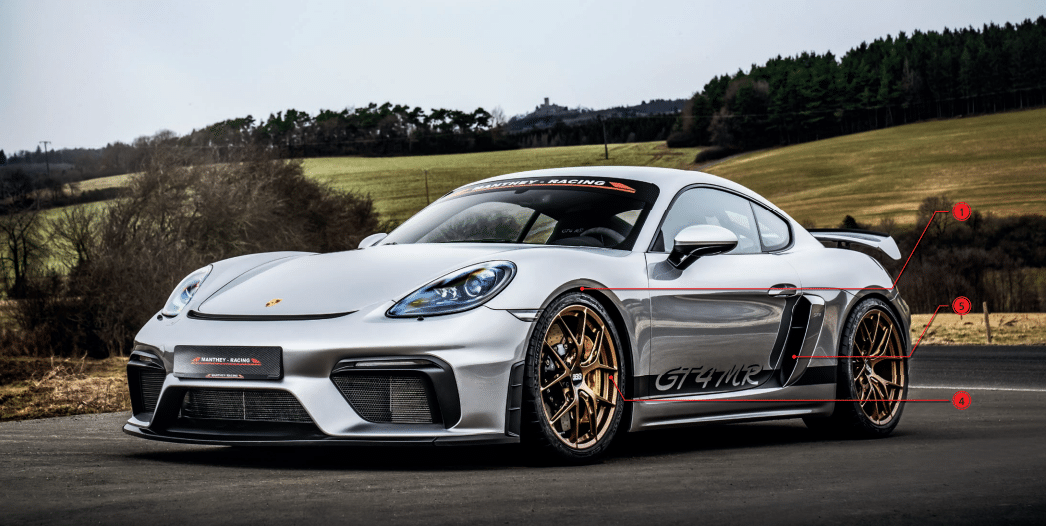 1. MR coilover kit
2. MR forged wheel set
3. MR brake pad set FA + RA
4. MR braided brake line set FA + RA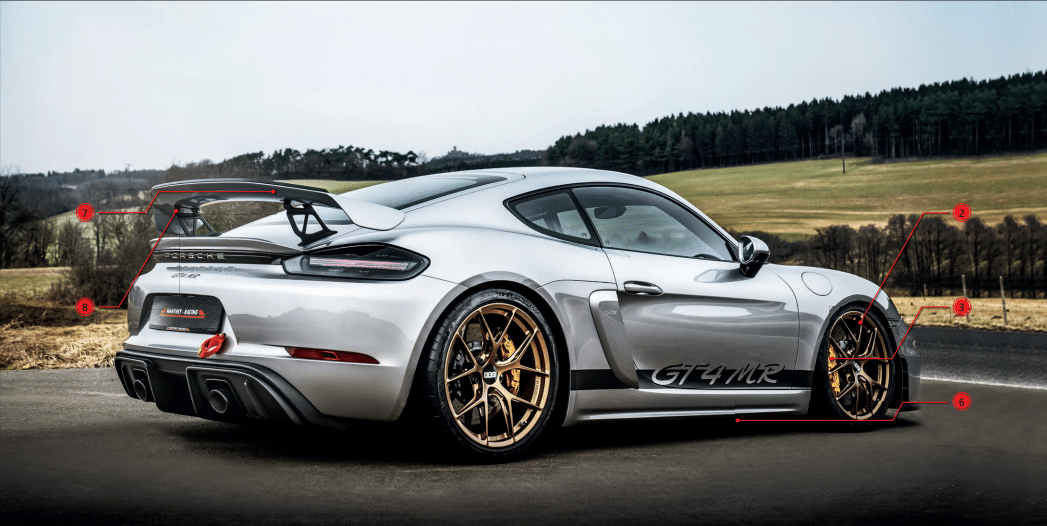 5. Mesh guard for air intake
6. MR air guide element
7. MR gurney flap
8. MR wing brackets
SPEAK WITH OUR MANTHEY EXPERTS TODAY
We're the UK's first approved installers of full MR packages. For further information on how we can build you a 718 Cayman GT4 MR, please contact our Technical Director Ollie Preston on +44 (0)1296 663 824 or send us an enquiry online.