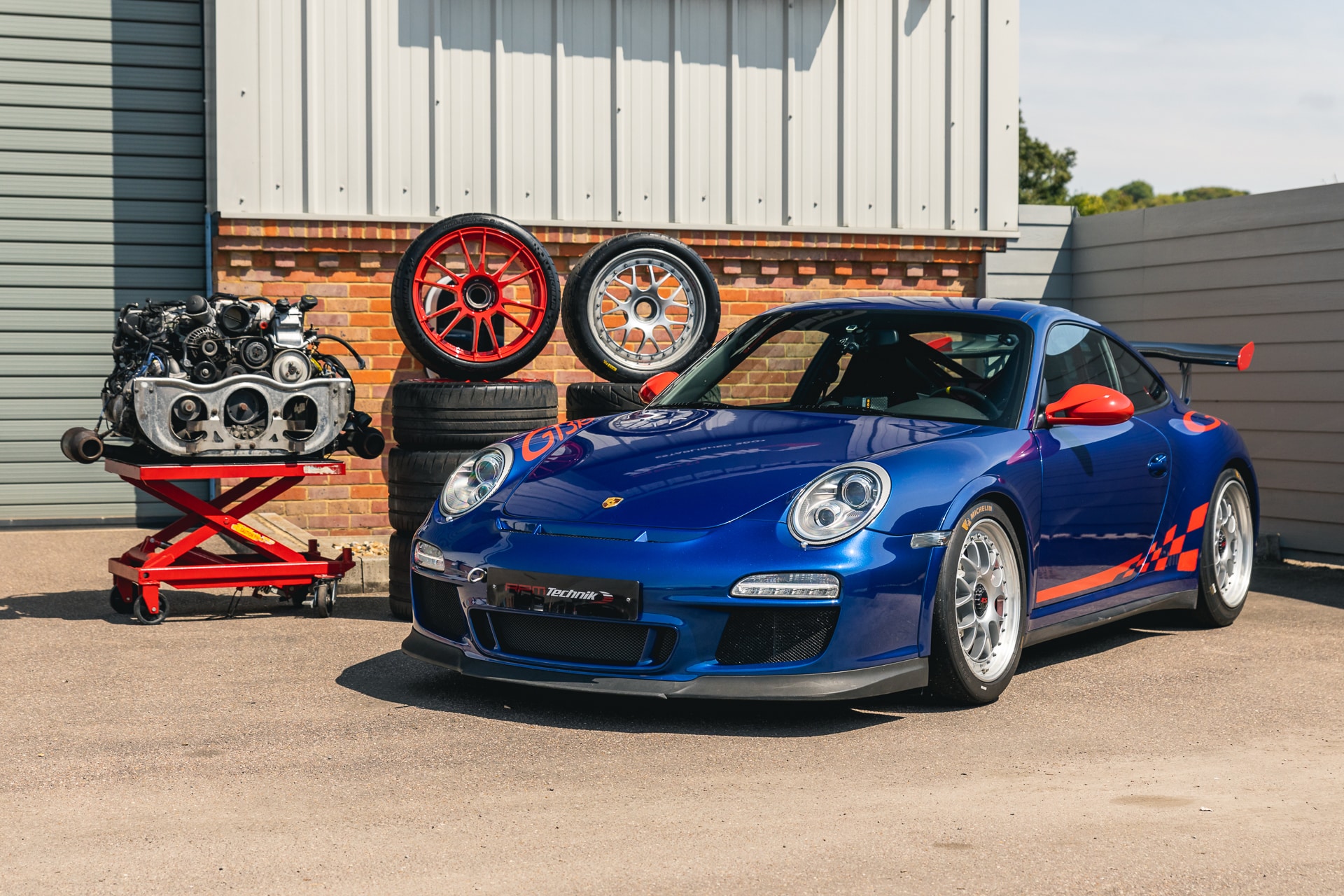 DETAILS
History
Full Service History
BACKGROUND
This LHD 997.2 GT3RS could be the most evolved example of its type, with a raft of the highest-grade parts that are available for the ultimate driving experience. The car was originally supplied to Italy in 2010 and was bought into the UK by the current owner in January 2015. The current owner carried out the modifications which consist of the installation of a 4.2L 'Manthey-Racing' engine rated at approximately 523bhp costing over 60,000Euros (the original used 3.8 '450bhp' engine is also supplied with the car on a crate and is in perfect working order), KW Variant3 Clubsport EXR fully adjustable suspension (fitted new by us on 09/2020 at 36300 miles), Surface Transforms ceramic brake upgrade, 19" OZ Road wheels with Cup2 tyres, 2 x 18" 997 Cup BBS race alloys on lightly used race slicks and also race wets, MOMO alcantara steering wheel, Racelogic lap timer and camera system, Trackday silencer as well as the Porsche OEM exhausts tips (3 bolts to slip on and off.) This 997.2 RS in the right hands will keep up with 997 and 991 GT3 Cup cars (and occasionally embarrass them), all while lapping your favourite race circuit with the radio and air con on!
WHAT'S INCLUDED
Provided with the car is a full inspection report and preparation, 2 keys, vast history file showing a exemplary schedule of maintenance, Porsche bookpacks, Fresh MOT and the RPM Technik detailing process. As a massive bonus included in the asking price is an RMA trackday at Silverstone to the buyer of the full package plus a day of tuition (if required) by Mike Wilds. Fuel not supplied!
Finance available.
Showroom Alerts
Sign up to our showroom alerts to be alerted when you stock arrives within our showroom.