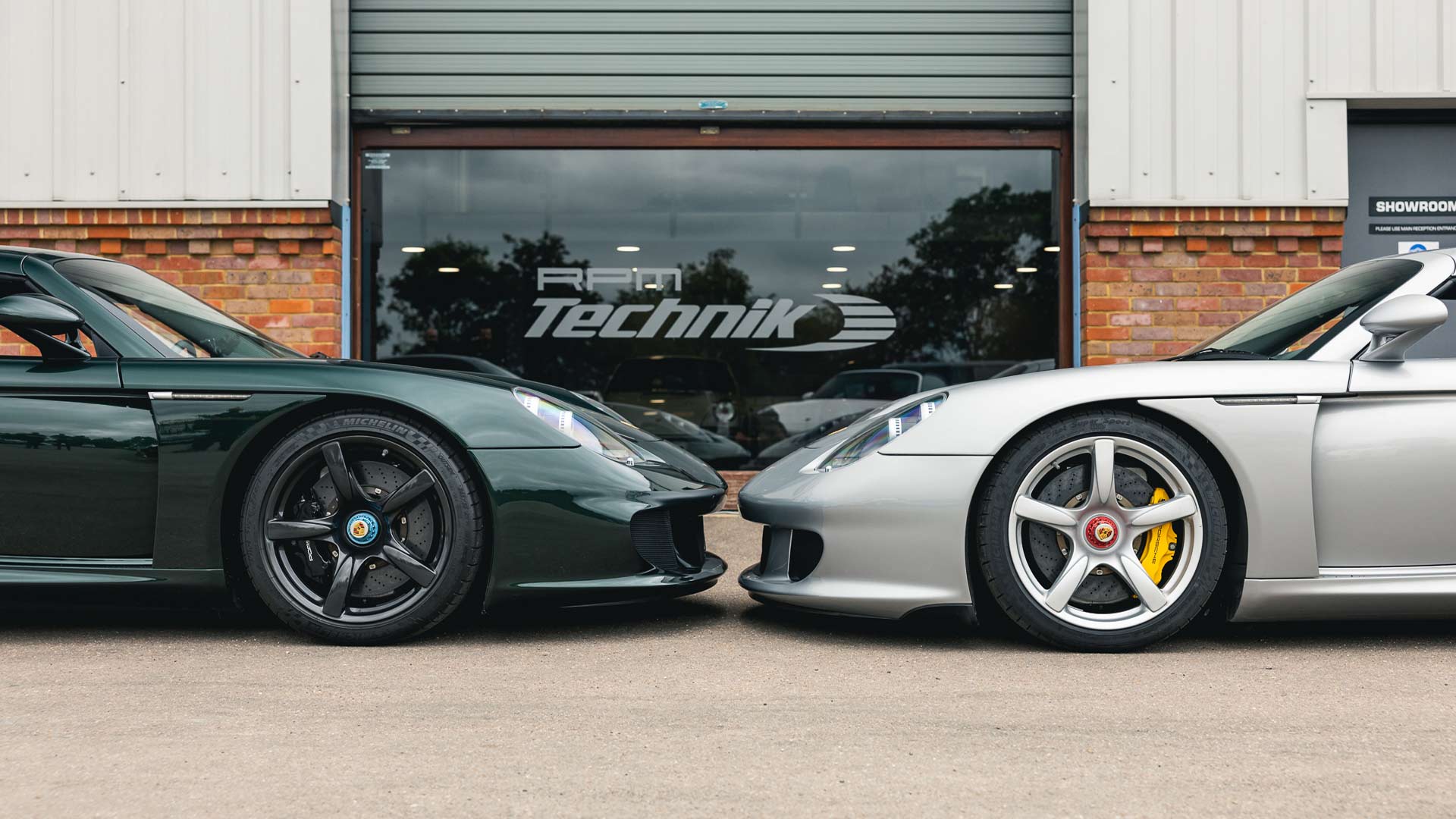 CARRERA GT SERVICING & MAINTENANCE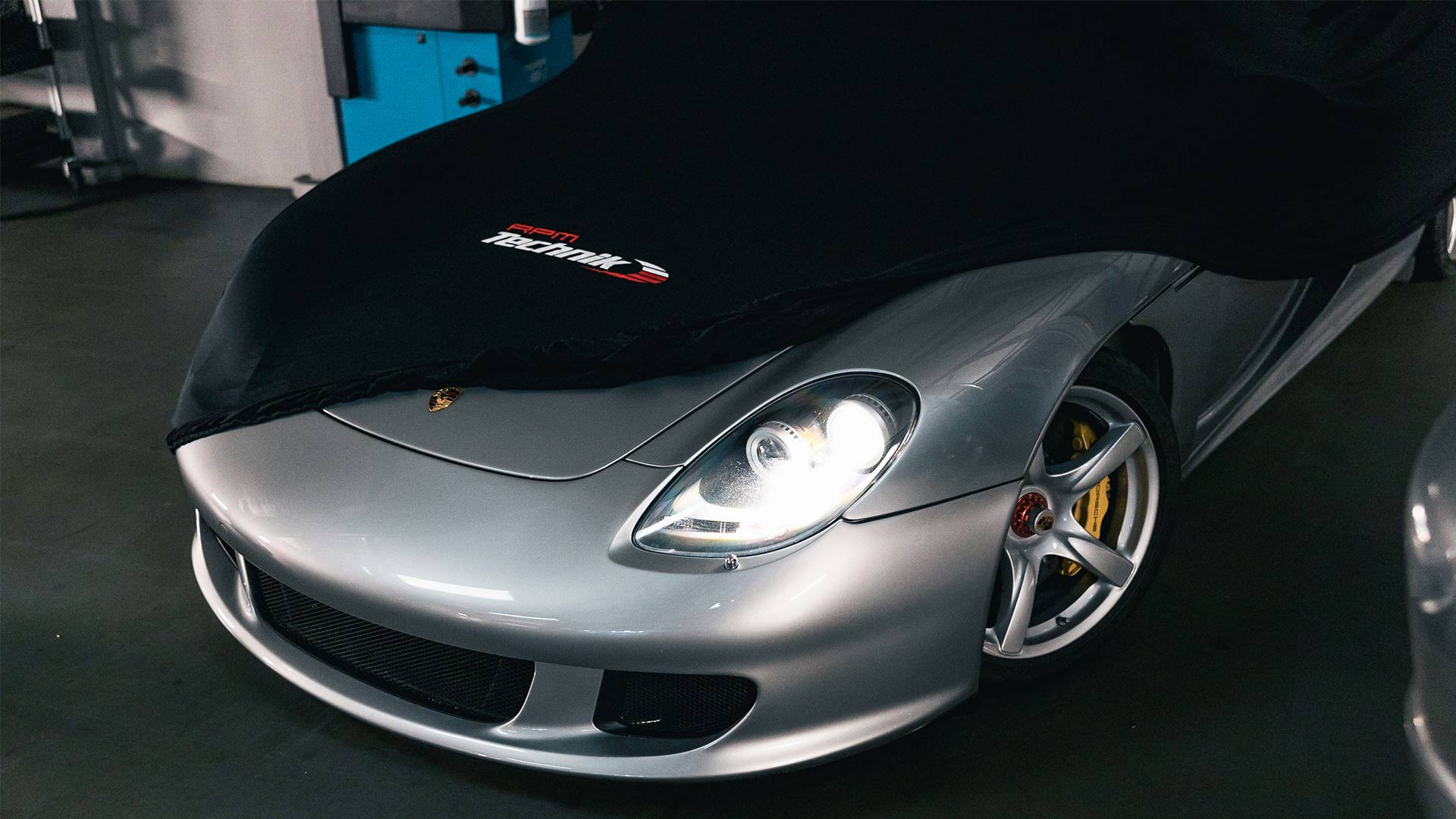 Over the last two decades of working on Porsche models of all shapes and sizes, we have always provided the best engineering solutions for our clients. As the years have ticked by, our fascination with the Carrera GT (model 980 to give it, its Porsche internal model code name) has evolved into a core part of the business. The first few Carrera GT's we had into the workshops were for relatively simple tasks like MOT's, tyres and consumables. We also undertook several conversions to allow imported CGT's to pass UK legislation for road registration. This allowed us to build our knowledge base of how they were put together, their idiosyncrasies and most interestingly start to build a picture of the varying quality of cars in the UK marketplace.
DEDICATED CARRERA GT RESOURCE
RPM Technik is now unique in the independent Porsche specialist marketplace as we have a dedicated specialist resource for maintaining Carrera GT models and can offer the owners of these fabulous machines the full suite of servicing, including the major "engine out" service that is due every 4 years. Our specialist tech Craig completed over 100 services during his time at the Porsche Operations Centre at PRG Reading.
There are a number of specialist tools required to work on these machines and they even require specialist equipment to lift on the ramps due to their expensive carbon structures.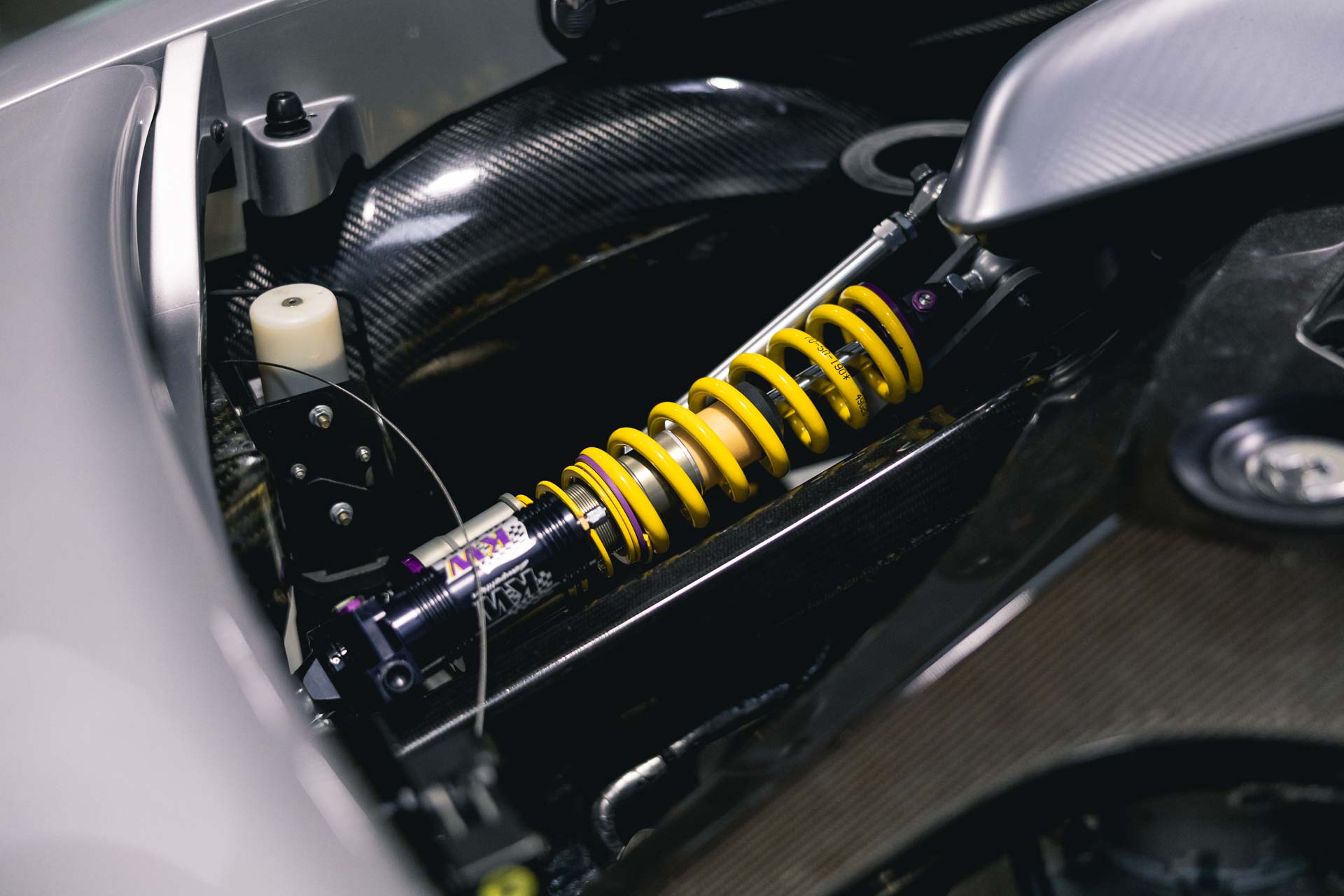 CARRERA GT SUSPENSION UPGRADES
RPM Technik are a technical partner to KW. We offer the KW HLS4 suspension upgrade. This allows both the front and rear of the car to be lifted at the touch of a button. The pump lifts the car within a matter of seconds and allows the car to travel at up to 50mph before automatically dropping the car back down to its correct ride height.
The suspension tech incorporated in the KW kit provides a significant dynamic and control advantage over the now aged factory suspension. The lift protects the expensive carbon underbody and makes the car more versatile in use. The existing suspension can be kept and re-fitted should it be required at the point of sale.
We are a member of the Porsche Partner Network (PPN) and carry out servicing to Porsche factory service schedules, with genuine Porsche parts and Mobil lubricants.
RPM Technik has a range of services available for every Porsche owner, from the basic tyre services through to complex Porsche engine and gearbox rebuilds. We also undertake and manage insurance repair work. If the service you require isn't listed above, please contact us for further information.
SPEAK WITH THE CARRERA GT SPECIALISTS TODAY
To discuss your Carrera GT service or maintenance, please contact our workshop team on +44 (0)1296 663 824 or send us an enquiry online.