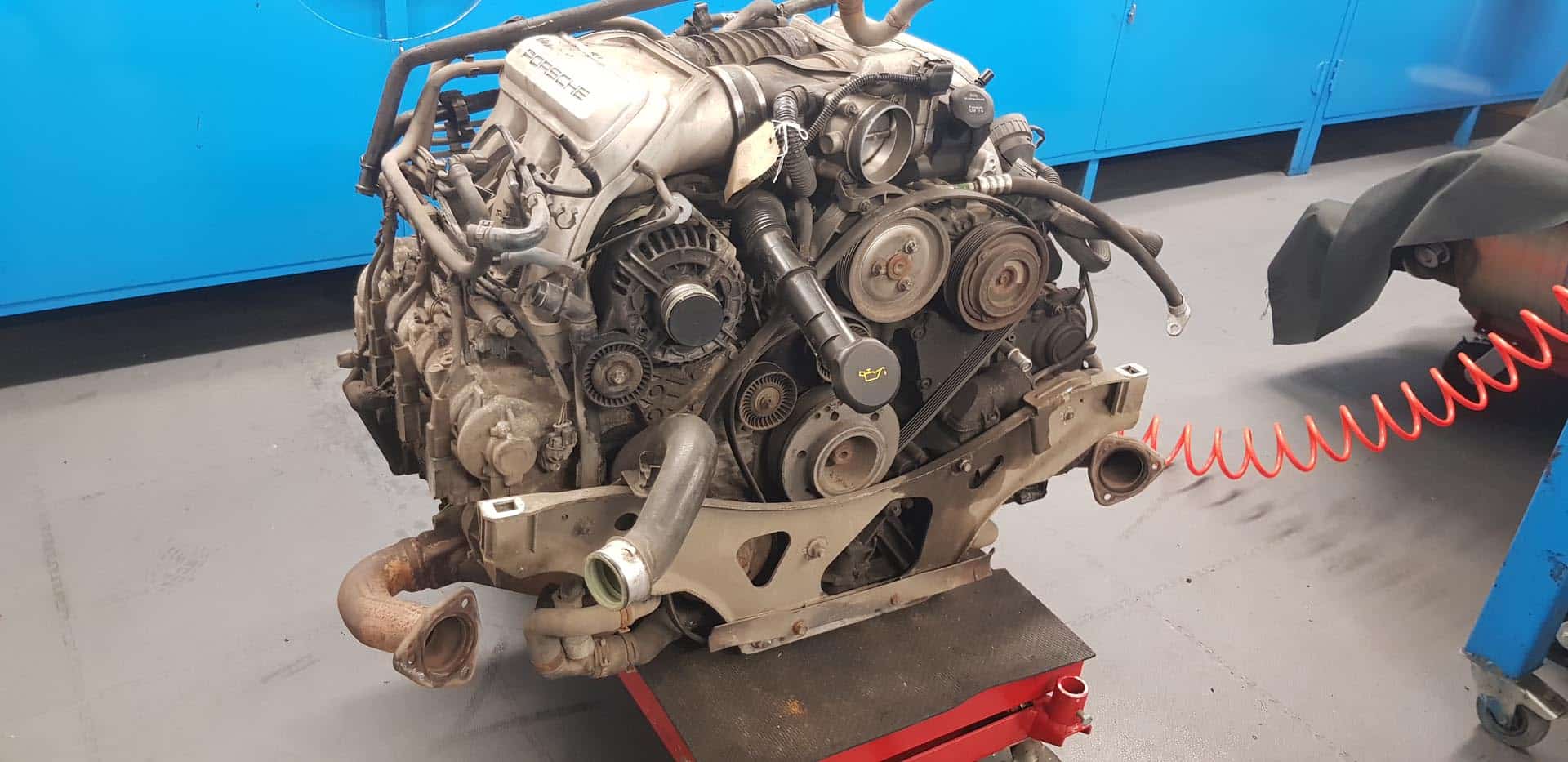 Engine Department: 997 3.8 Gen1 Case Study
Our 'Engine and gearbox' department is always a hive of activity. With a diversity of engines that include classic air-cooled, modern water-cooled, Porsche motorsport and evening rarities such as 959 engines! We have spent many years developing turnkey packages for upgraded engines and our 3.8 engine variants for 964's and 993's are very popular. One common thread in all of the RPM Technik engine builds is that they are completed with strength and durability at the forefront of the brief. We recently completed a 997.1 C2S engine rebuild for a 2005 car. The story behind it being that the owner views this 911 as a car he will potentially keep forever (don't we all!). As such the outright bhp figures were inconsequential, rather the dynamics of how the engine delivered its power both physically and aurally were far more important.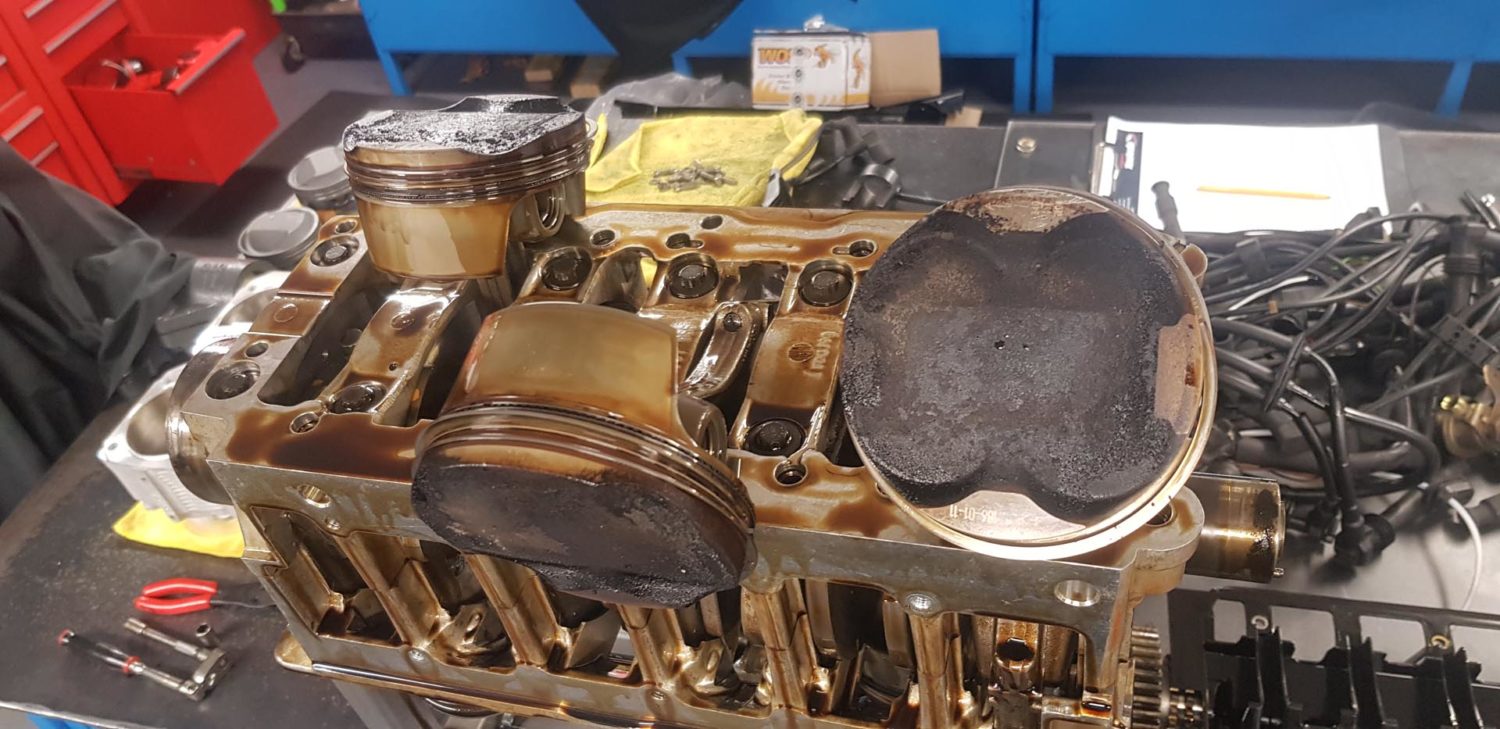 The job began as with all rebuilds, with a total strip down to component pieces to assess how the engine had worn. This engine had not failed, or suffered from the dreaded bore scoring you have no doubt read about, so it was interesting to assess. The technician noted that the piston rings were very worn, the pins had play in them, the oil pump had started to score internally and generally, the engine had quite a few weeps and leaks. However, the chains, crank bearings and pistons themselves were in surprisingly good order for the age and mileage, which would indicate the car hadn't had too much misuse in 15 years! It is always a tricky one to balance, but rebuilding an engine before it has destroyed itself is obviously far more economical than dealing with a completely failed engine. The adage that prevention is better than cure is true and it is also reassuring to know that the engine is strong and good for many years of service without anything but routine maintenance. The plan was made to refresh all components as per our technical advice, and re-line the cylinders with steel liners for durability. Upgrades included ported and gas flowed heads, lightened and balanced crankshaft, balanced con rods along with motorsport pistons & rings. In addition to these modifications, the engine was totally blueprinted.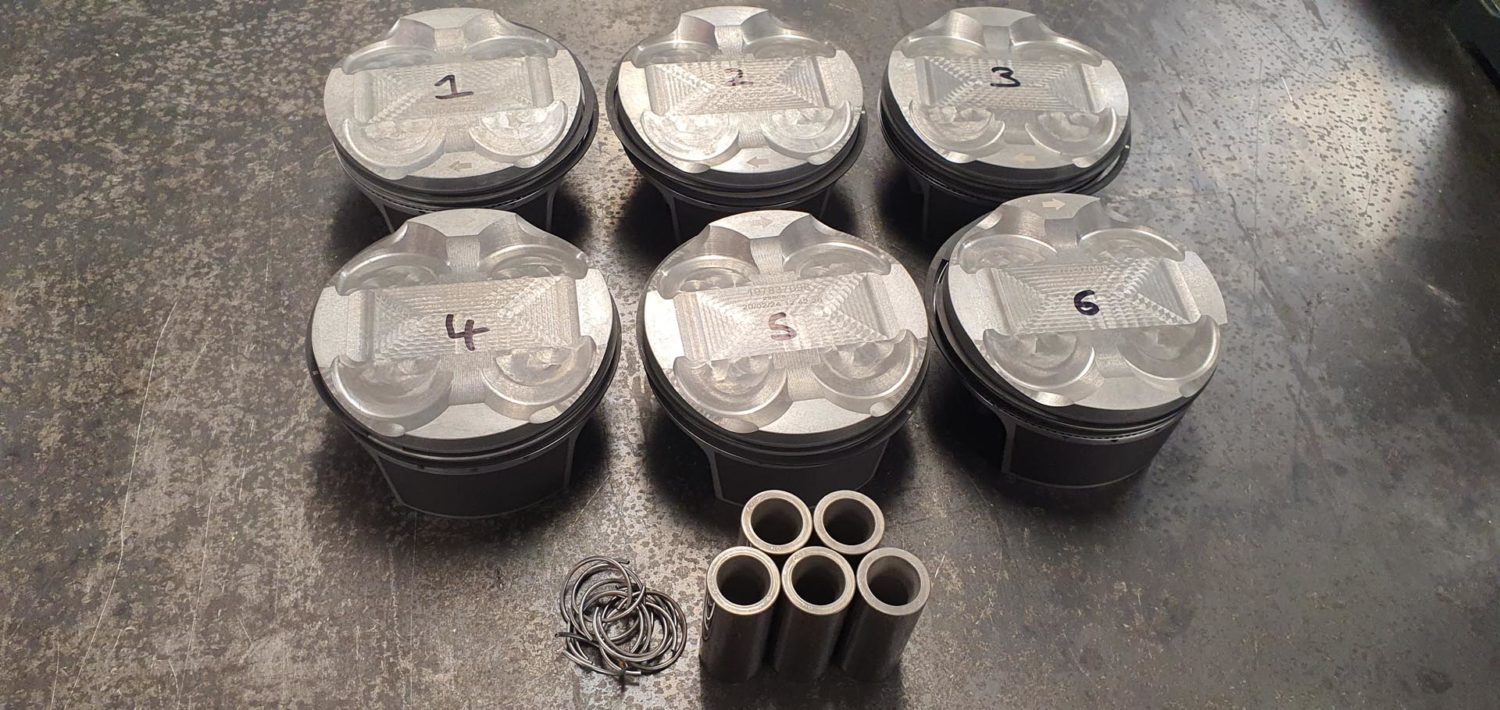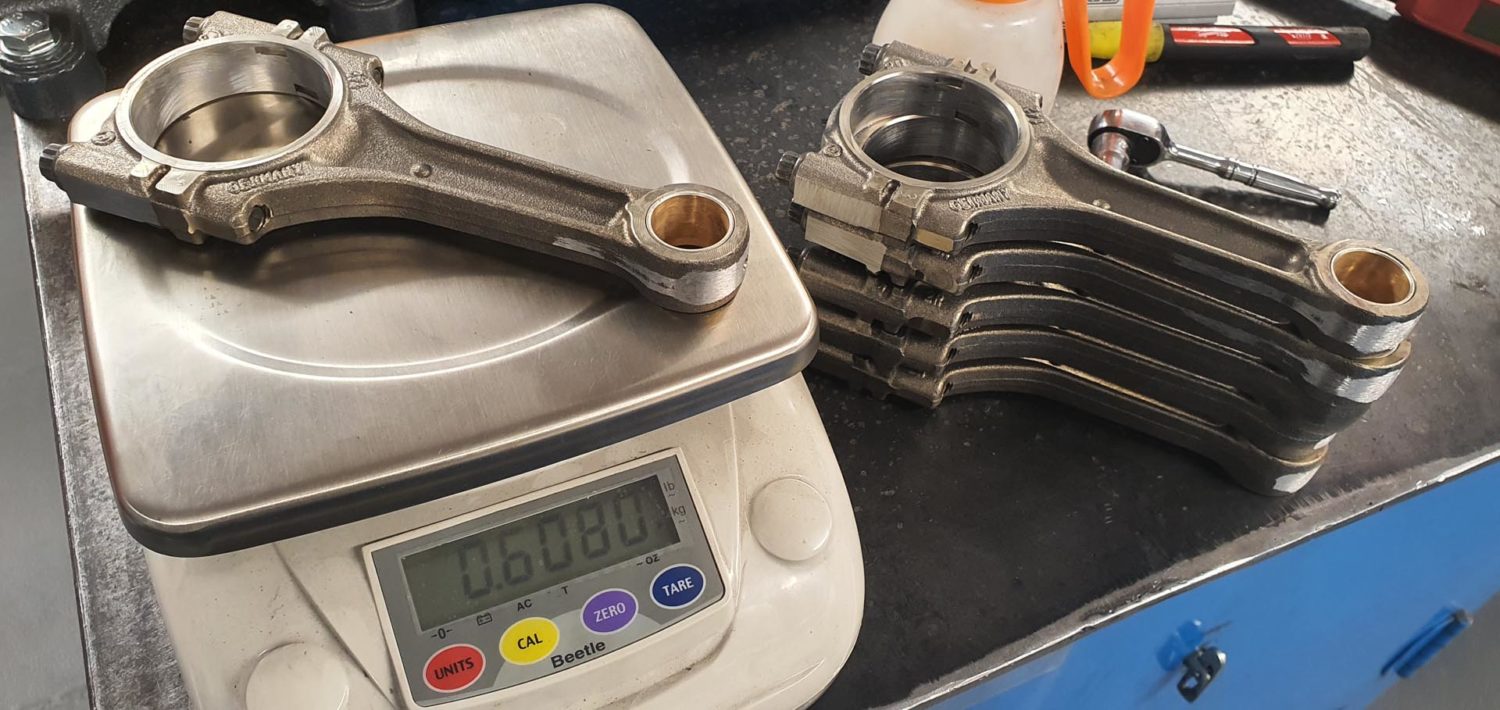 Once the final inspection was signed off, the engine and car were reunited and the car was taken for dyno testing to see how she performed. This particular 997 also had some upgrades to the drive train consisting of a CSR lightweight clutch and flywheel, along with one of our CSR centre exit exhausts systems. The exhaust is set up for a pleasant sound at cruising speed, whilst giving a very GT3-Esque 'howl' at the top of the rpm. It also has the added benefit of looking very, very cool!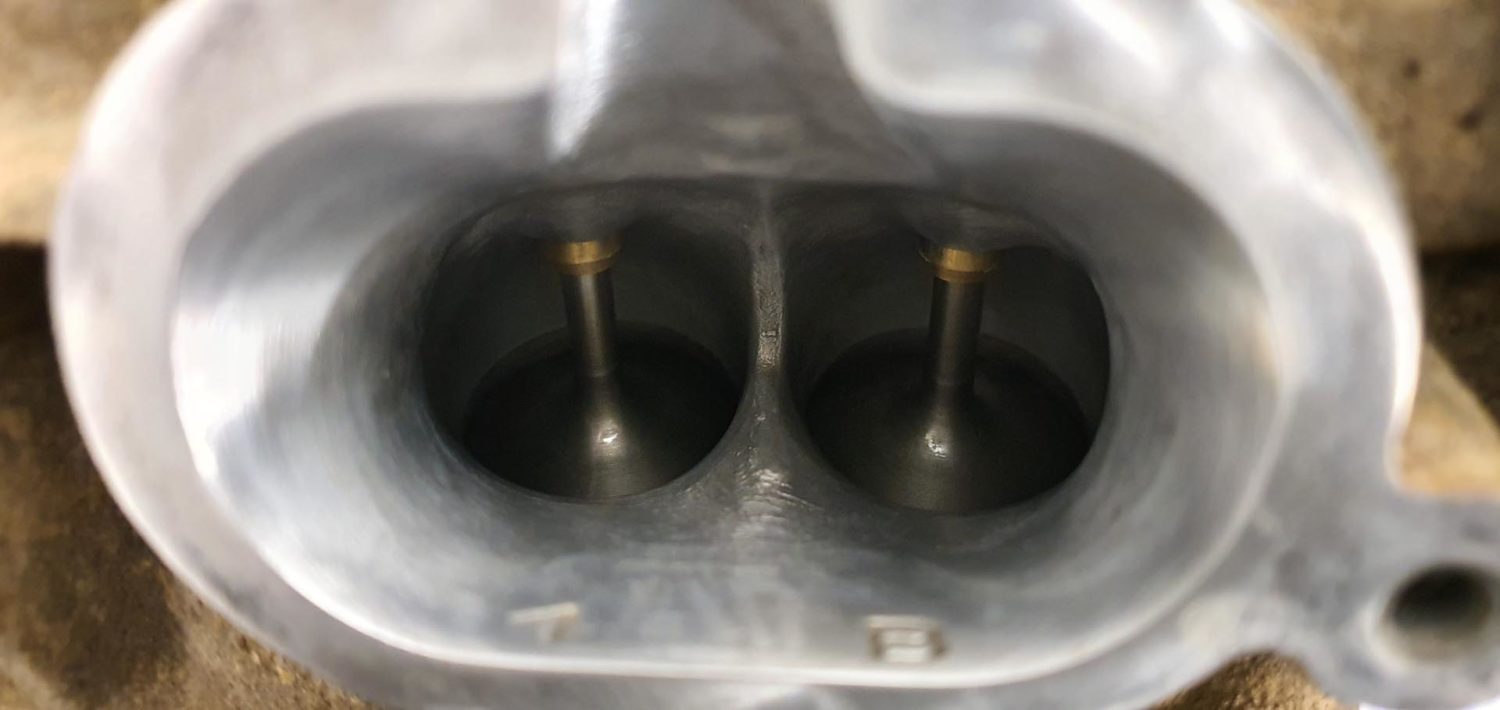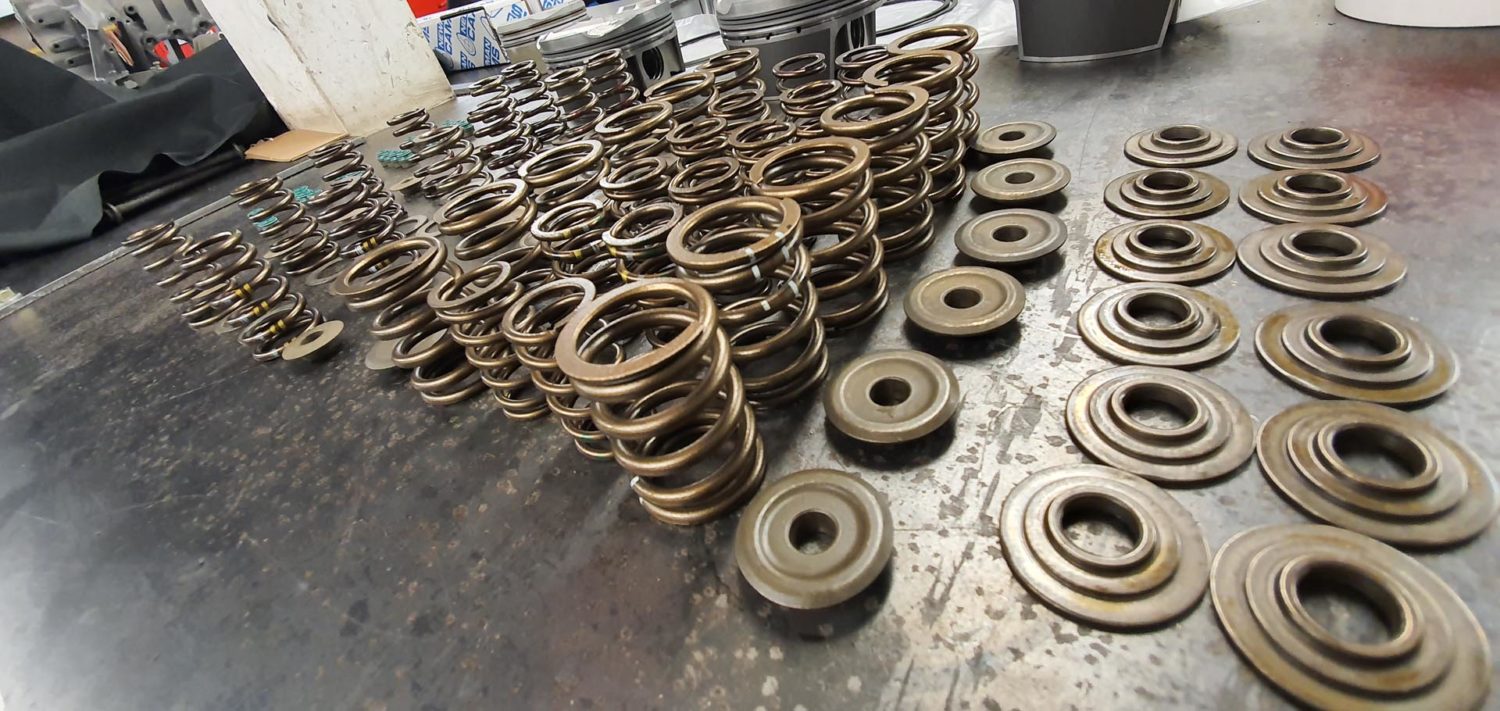 The dyno run was done more for curiosity rather than bragging rights, with the 102,000-mile stock engine giving 320 bhp before we removed it. The fully rebuilt, blueprinted engine performed very well with a lovely smooth torque curve, which translates to a strong low-end grunt in layman's terms and a healthy 370 bhp (an increase of 50bhp on the unbuilt engine). Torque is improved from 3500rpm all the way to 7000rpm and the curve validates the on-road characteristic of having a lovely linear delivery. The overall improvement on torque peaks at approximately 20lb/ft at 6700 rpm. The improvement was so great that on the first run after running in, the client kept thinking he was in a gear lower than he actually was! So whilst an outright bhp increase wasn't on the brief, the client now has a super strong 997.1 3.8 engine that he can be confident of using extensively, with an added bonus of a 15% uplift in power. A perfect solution.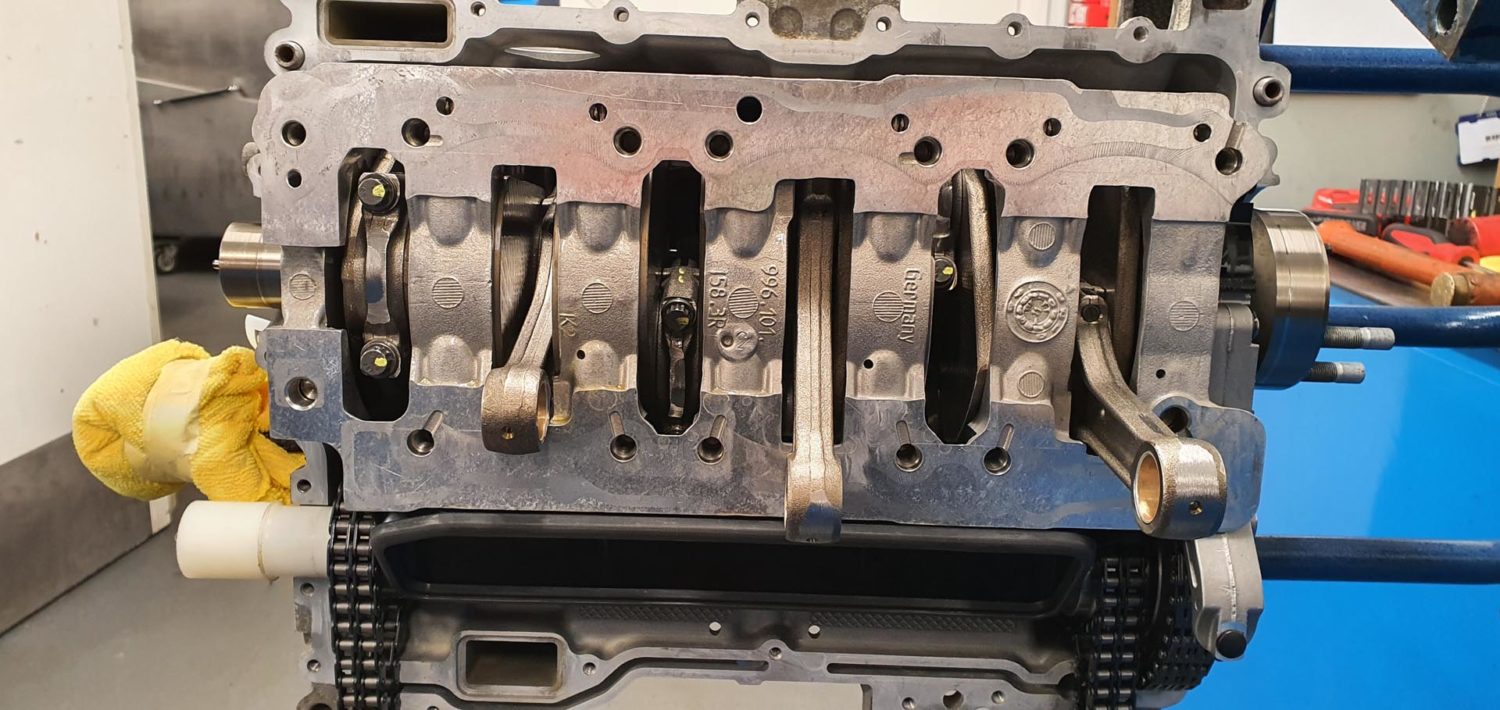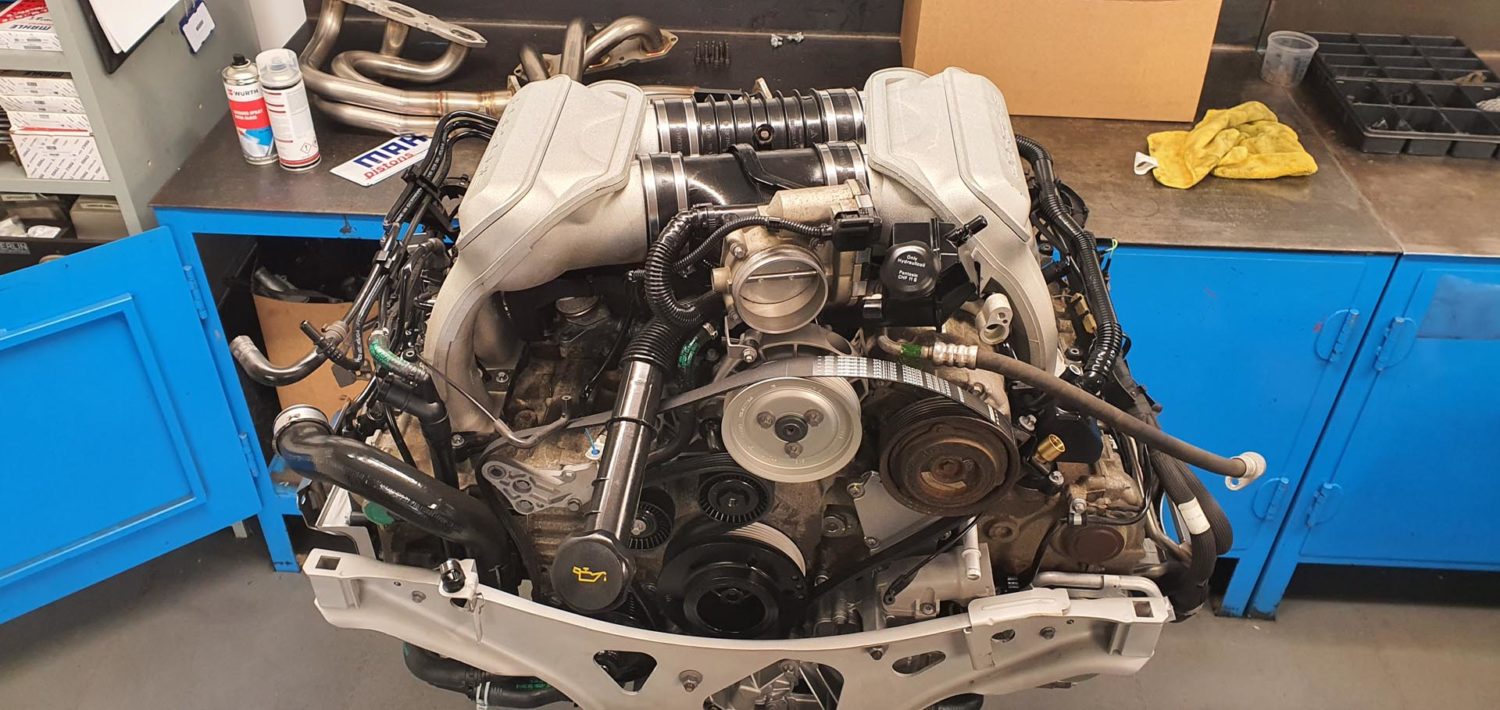 SPEAK WITH OUR WORKSHOP TEAM TODAY
If you would like to discuss rebuilding your 911 engine or gearbox, we have the technical capability and tooling to look after any Porsche from air-cooled to modern, including Porsche Motorsport. Please contact our workshop team on +44 (0)1296 663 824 or send us an enquiry online.