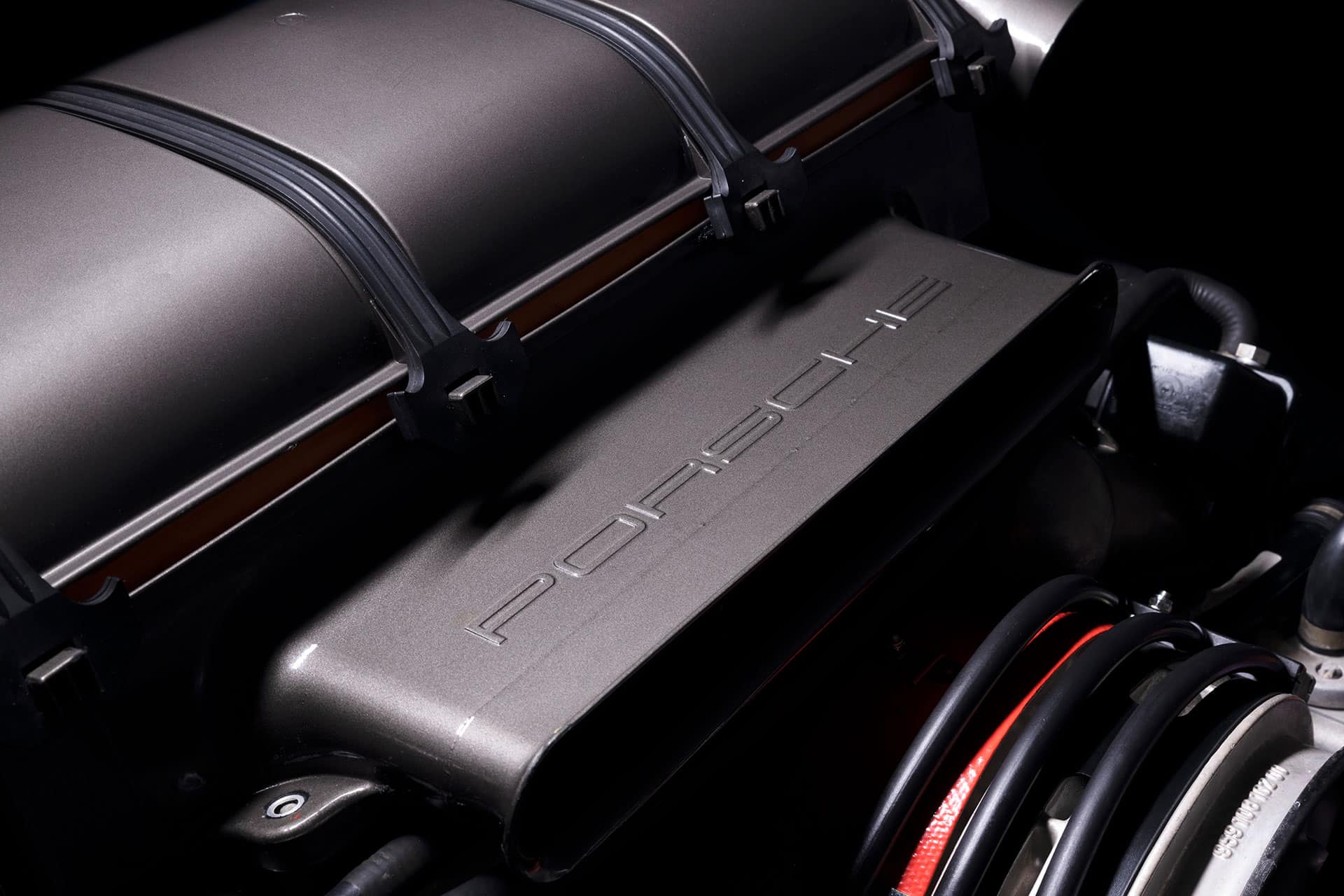 Our 'Engines and Gearbox' department is staffed by both Danny and Dave, who between them, have 50 years of experience in building Porsche engines and transmissions. This expertise extends to both air and water-cooled variants. There are a few engines found in exotic Porsche models, that are both air and water-cooled simultaneously. Fortunately, we have lots of experience with these engines too! This 959 has been owned for over 25 years by one client who has serviced the car with us and was looking to recommission the car for more regular use.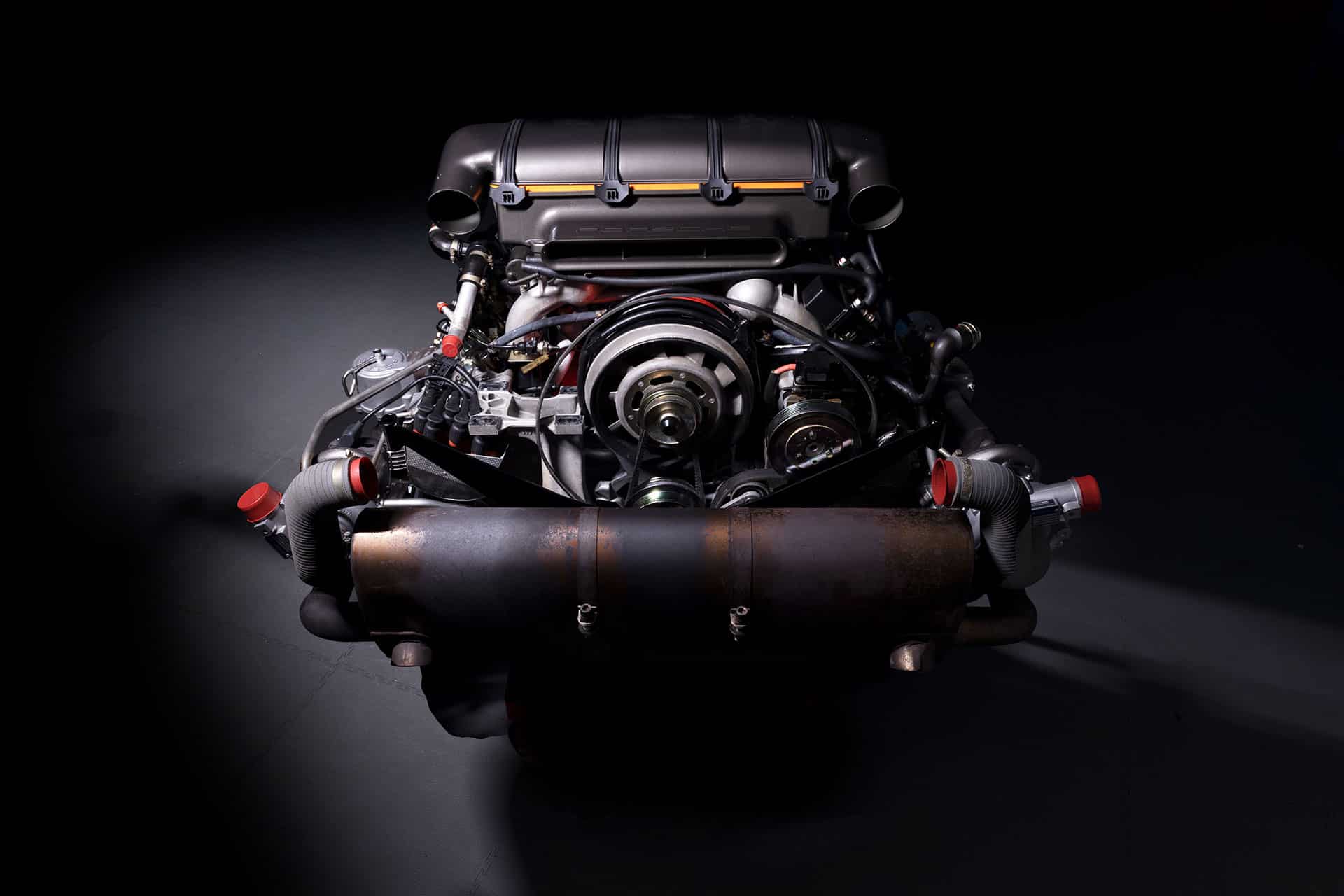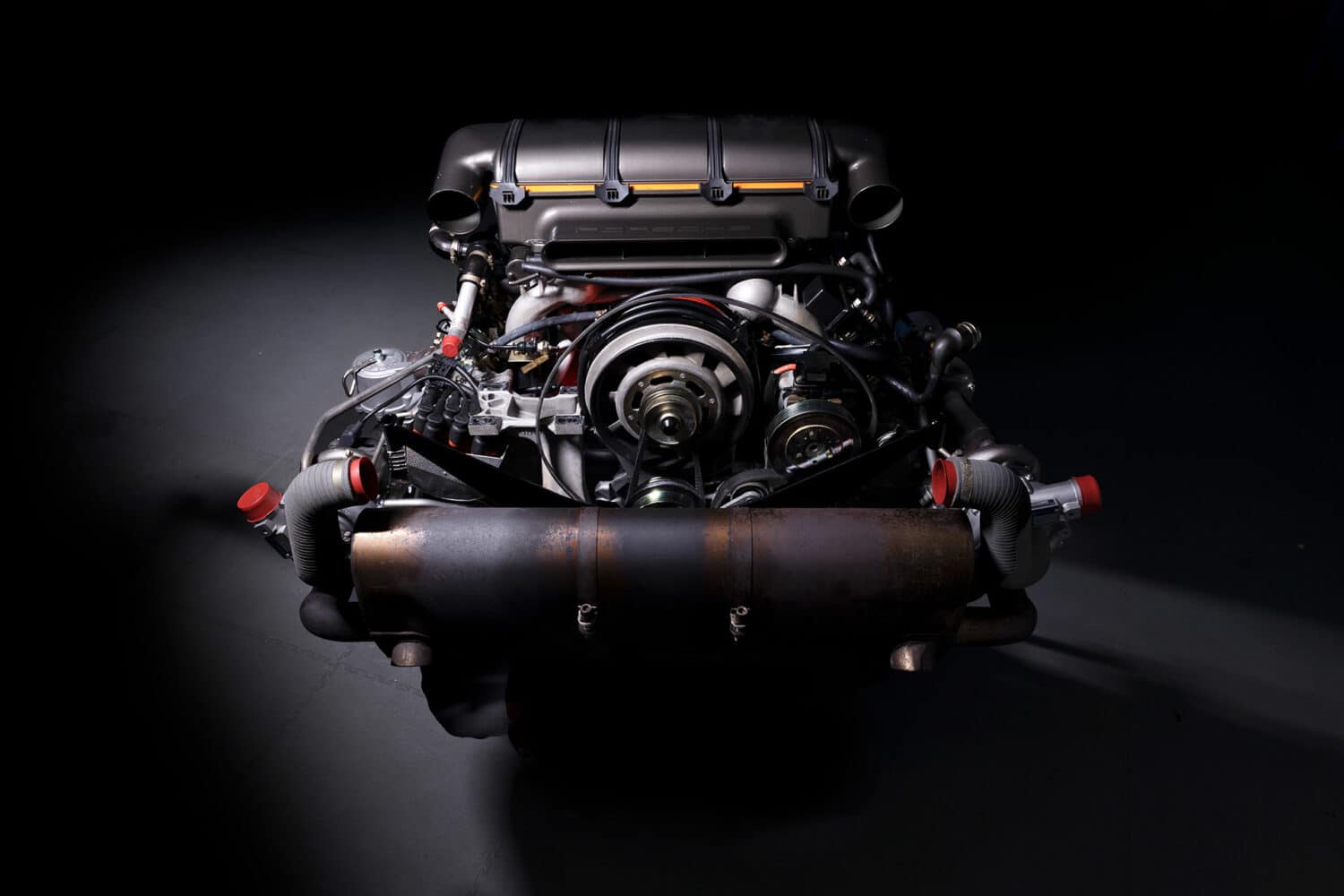 The service flagged some rather significant oil leaks from around the area of the turbos. These leaks were primarily due to oil seals drying out from lack of use. Clearly, oil leaks and red hot Turbos are not a great combination when they happen in a constricted engine bay. Therefore, rather than take any risks, it was decided to remove the engine and perform a full assessment of its health. The engine was meticulously stripped, cleaned, photographed and measured. The technicians compiled a full report on what was required to be able to use it as Weissach fully intended, and an estimate was duly drawn up.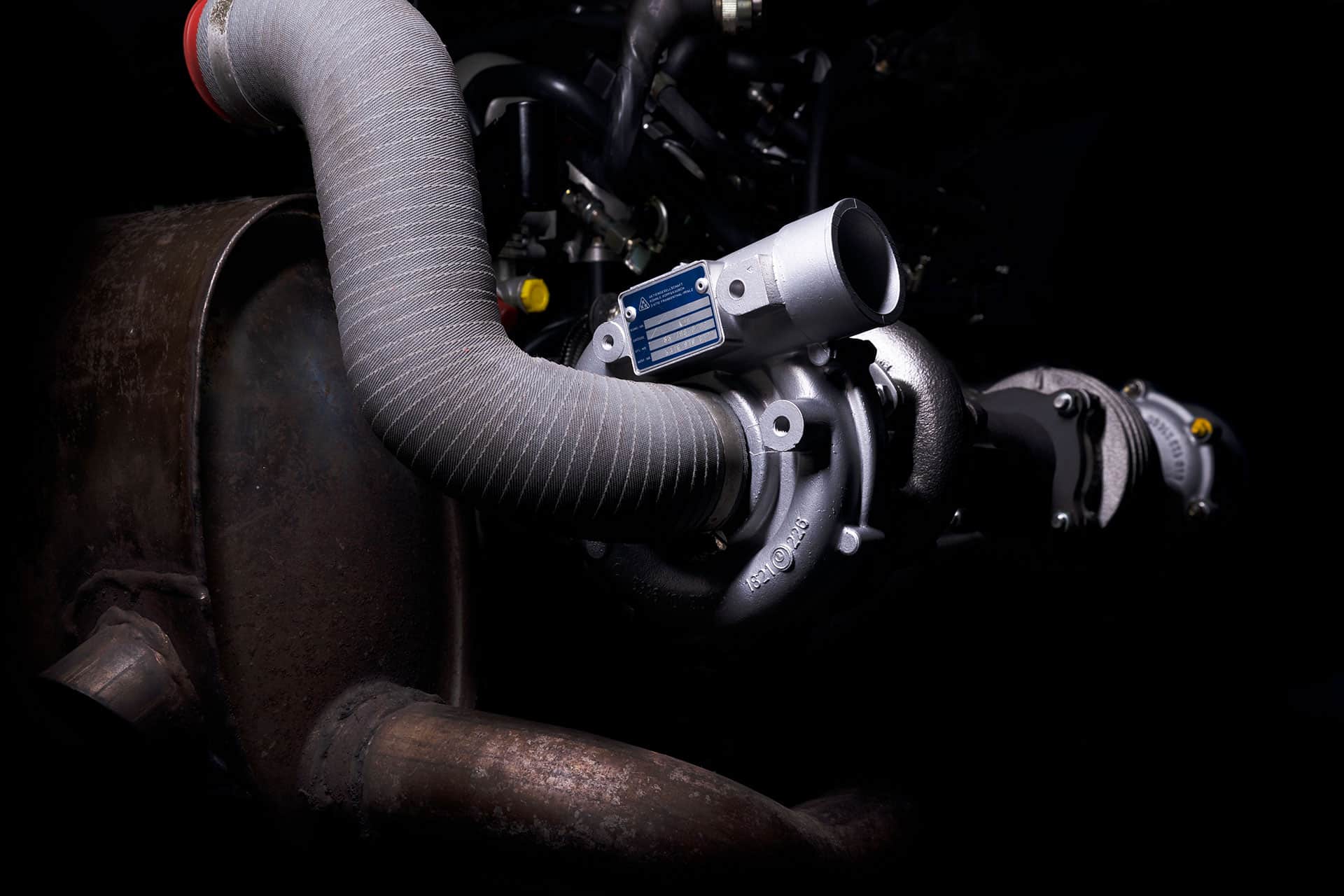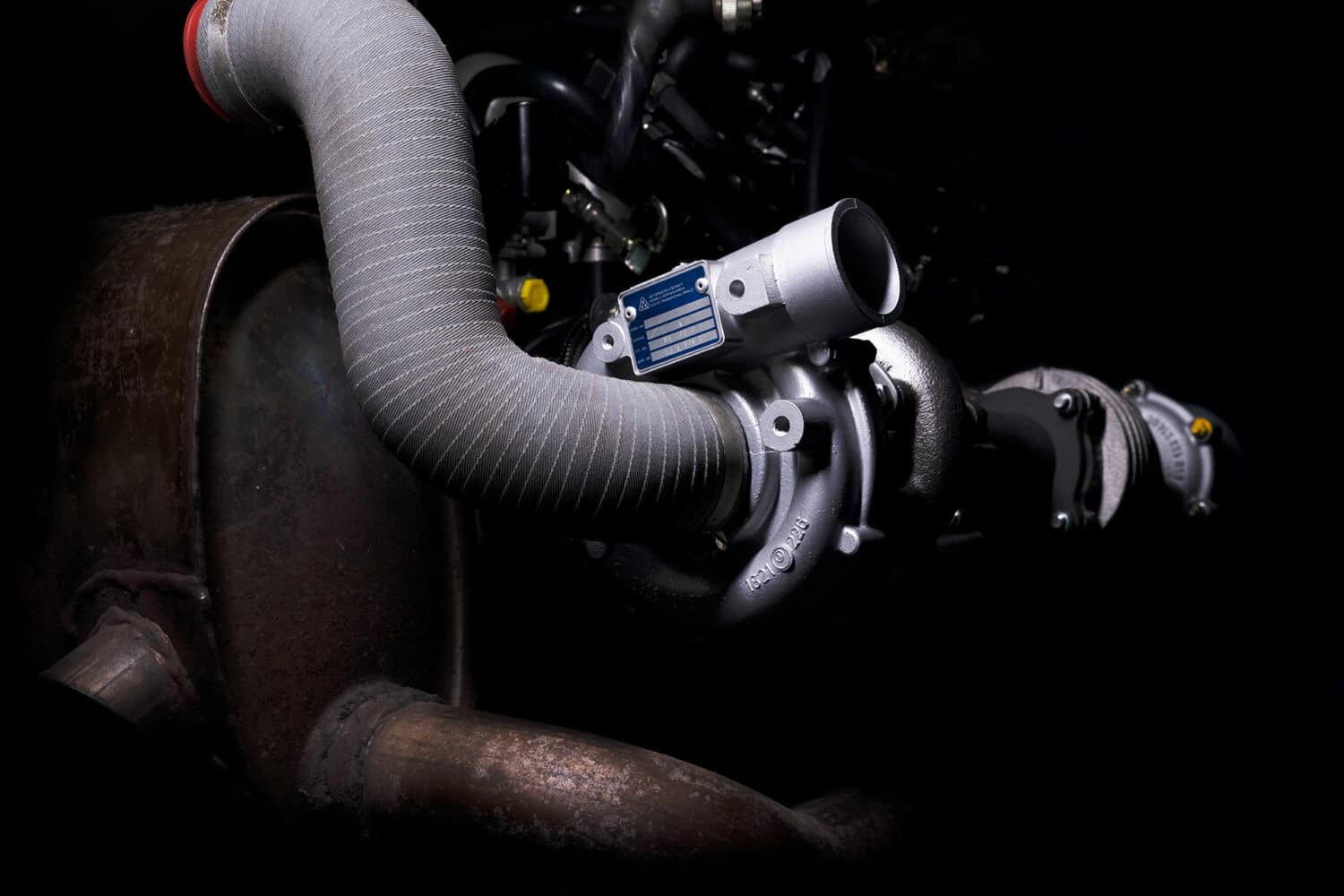 In some cases, parts were no longer available for this fabulous machine, so where we couldn't source parts we manufactured the items ourselves to complete the build. The owner also chose to upgrade other key items such as the cooling system, brakes and suspension to ensure it was ready for him to enjoy once again. Needless to say, we are thrilled with the final result, as is the owner as the vehicle is a regular at car meets and events.
SPEAK WITH OUR WORKSHOP TEAM TODAY
To discuss your Porsche engine rebuild, please contact our workshop team on +44 (0)1296 663 824 or send us an enquiry online.