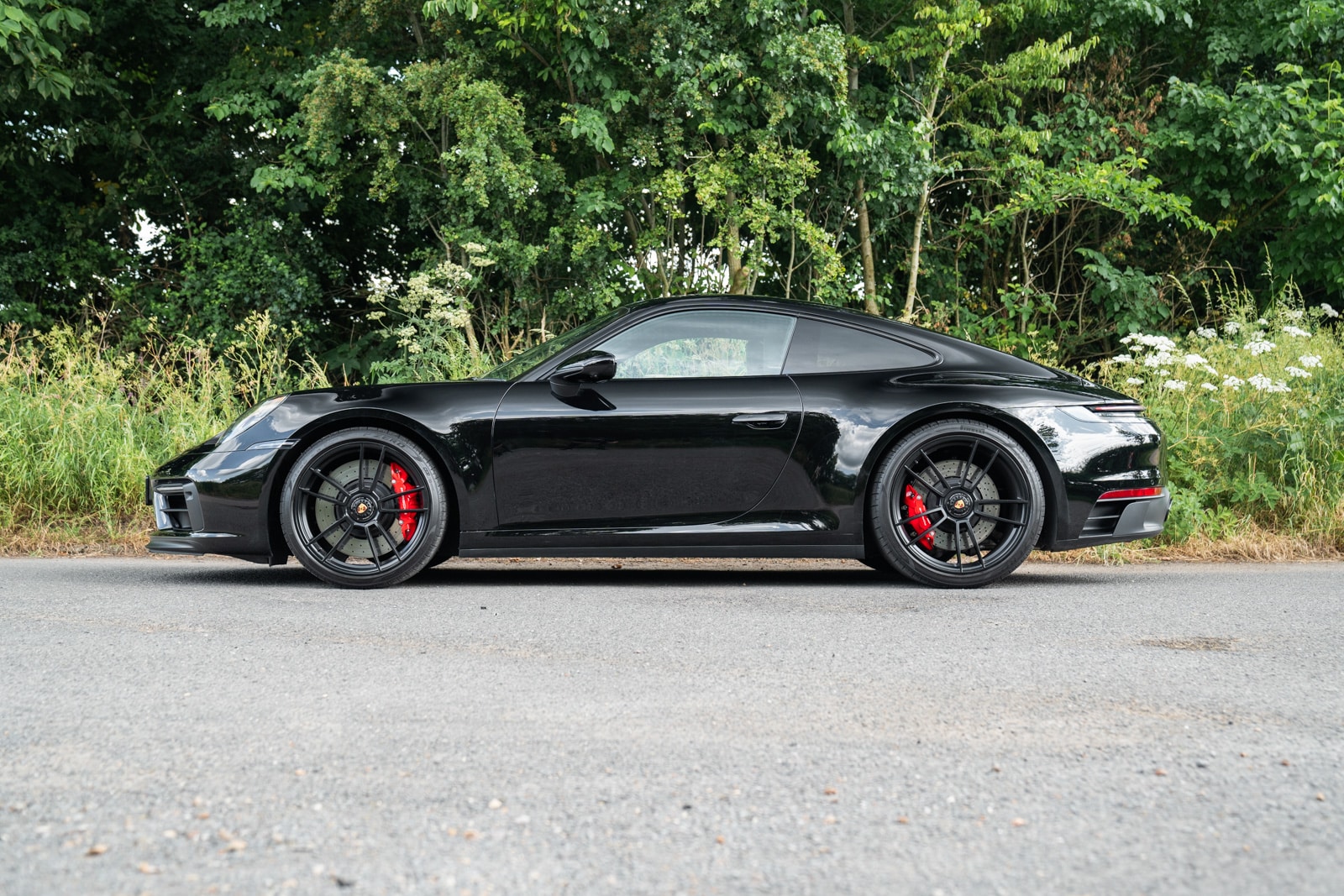 Porsche 992 Service Costs
The Porsche 992 was released in 2019, as a result, many 992's are now out of their manufacturer warranty period. A healthy saving on service costs can be made by using an experienced Porsche independent service specialist like us, rather than just taking them back to Porsche main dealer.
As many of you will know, we have worked exclusively on Porsches since 2001 and have a 30-strong team of experienced staff, dedicated to the cause. The PIWIS 4 equipment that Official Porsche Centres use to maintain these cars is incredibly expensive and a strict vetting process is in place for those wishing to use one.
We have been a Porsche Partner Network 'PPN' member since 2016. This is an accreditation we are very proud of. The PIWIS 4 diagnostic computers that our workshop technicians use are essential to perform even basic maintenance tasks such as resetting oil levels correctly after servicing and informing the car's computer software that it has been serviced properly. Combined with the fact that we will only use genuine Porsche parts and Mobil oils and lubricants, means you can be reassured the service carried out on your Porsche 992, is second to none.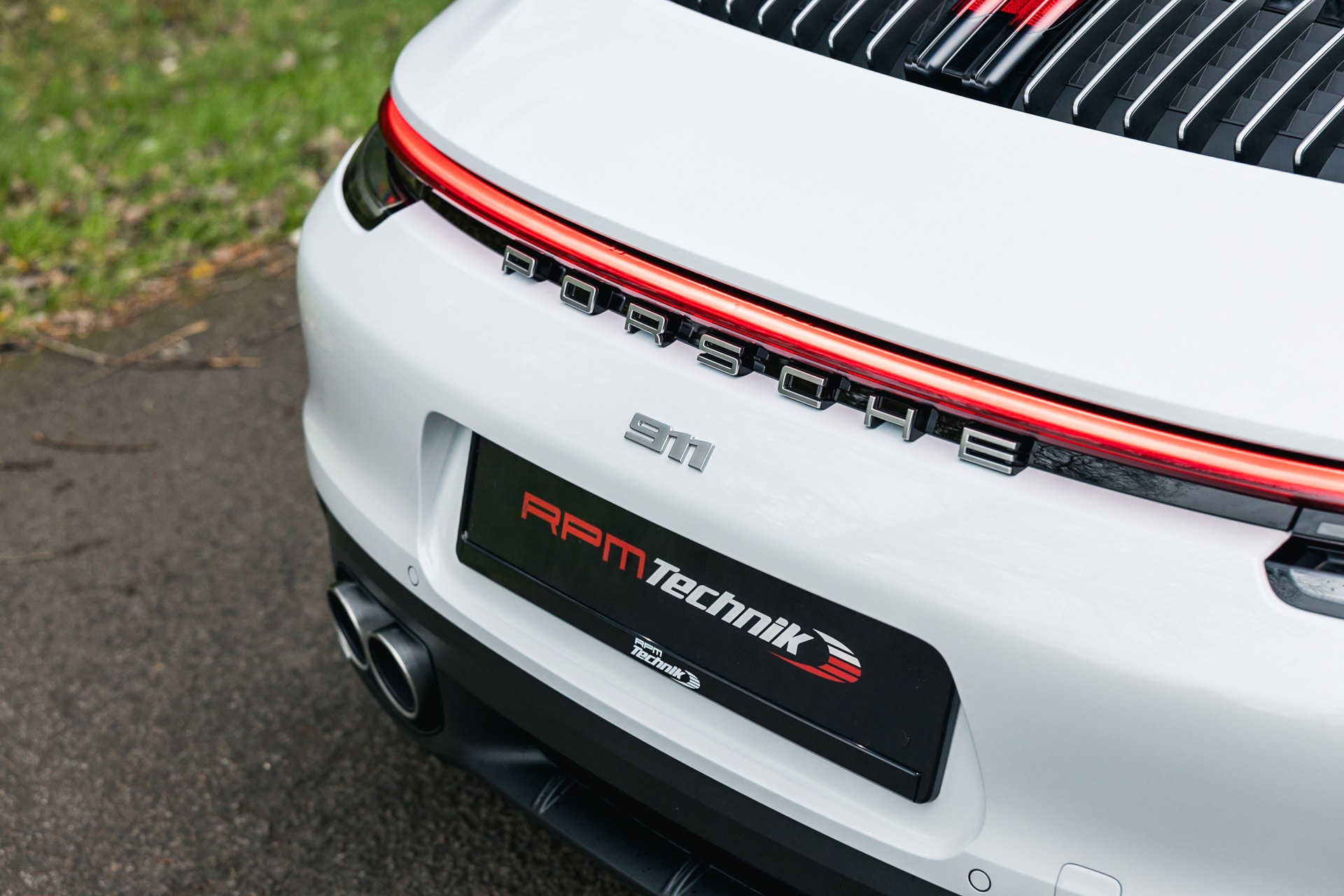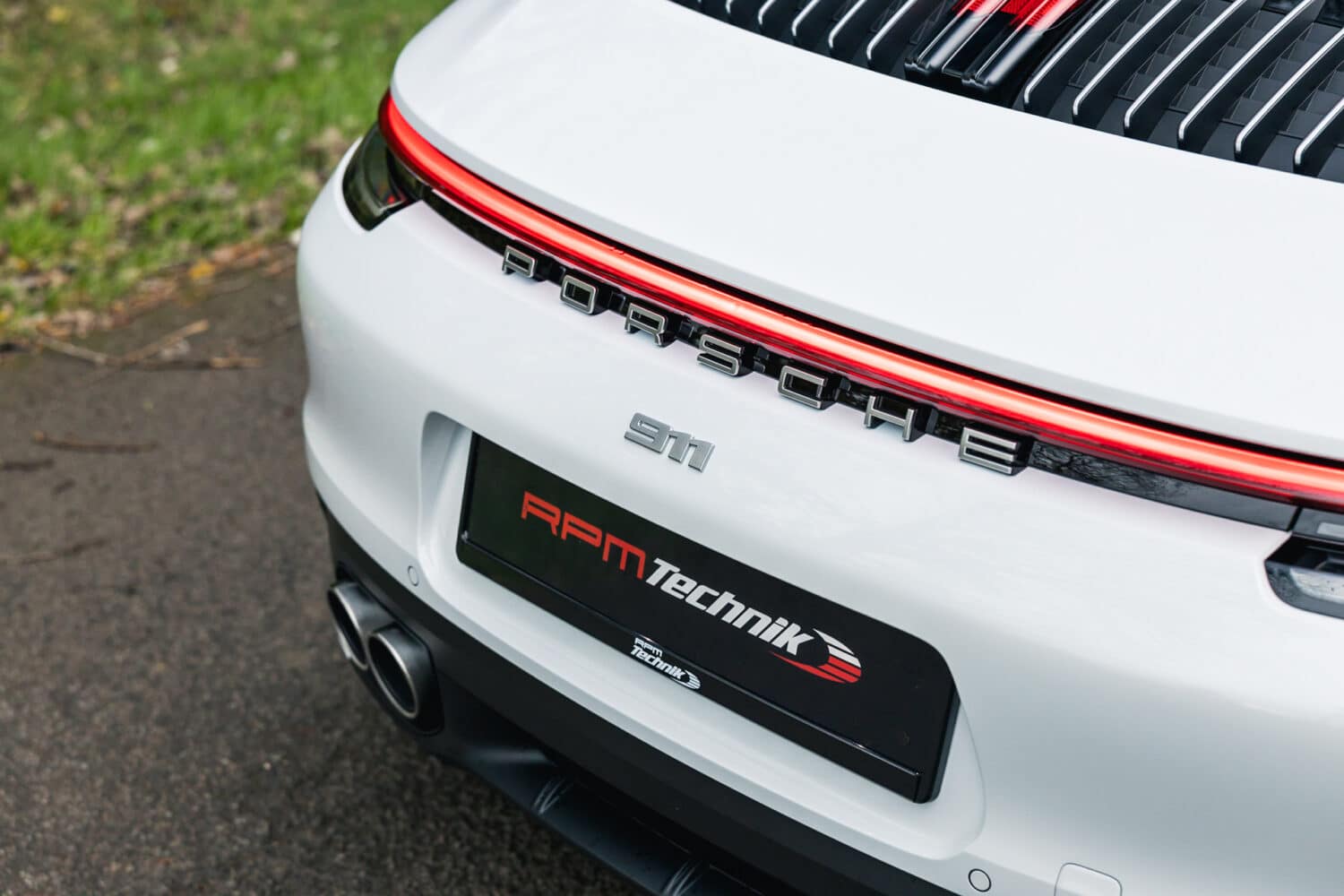 How does the Porsche 992 service cost compare to that of a main dealer? Our labour rate is roughly 30% lower than an OPC. So, not only is there a decent cost saving on servicing your Porsche 992, but our technicians carry out further preventative measures to ensure Porsche stays in the best of health. These include such things as waxing brake lines, fixings and ancillaries to name but a few. Many of the Porsches we maintain for our clients, we have done so for over a decade, with the same engineer carrying out the servicing. This gives a high level of consistency and ensures the technician is fully up to speed with the history of the car and any changes to mechanical conditions between services or maintenance.
Service costs as follows:
Porsche 992 Minor services from: £522
Porsche 992 Major services from: £1100
Porsche 992 Brake fluid changes: £122
Porsche 992 annual check over with oil and filter from: £380
Porsche 992 Tyre fitting from: £100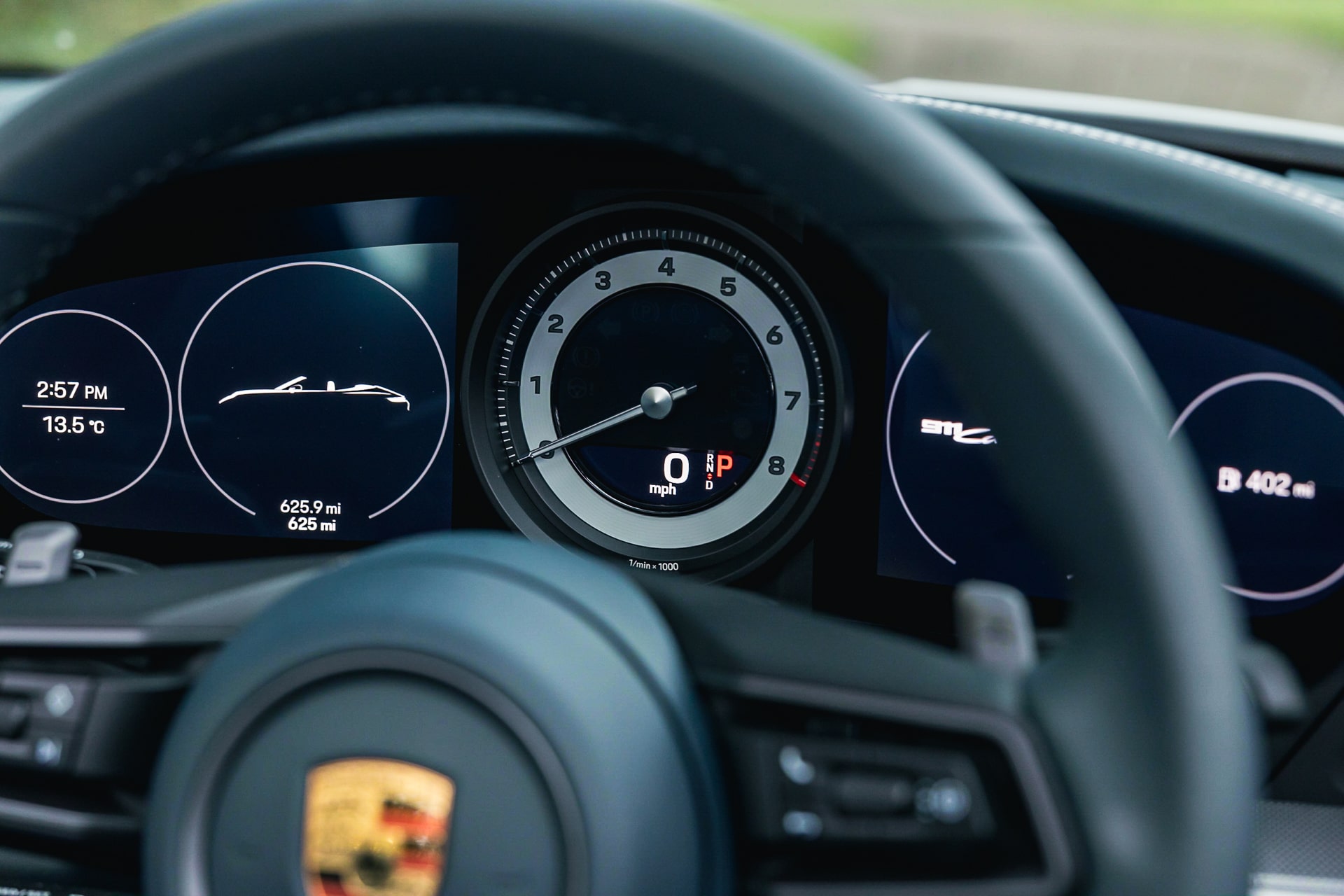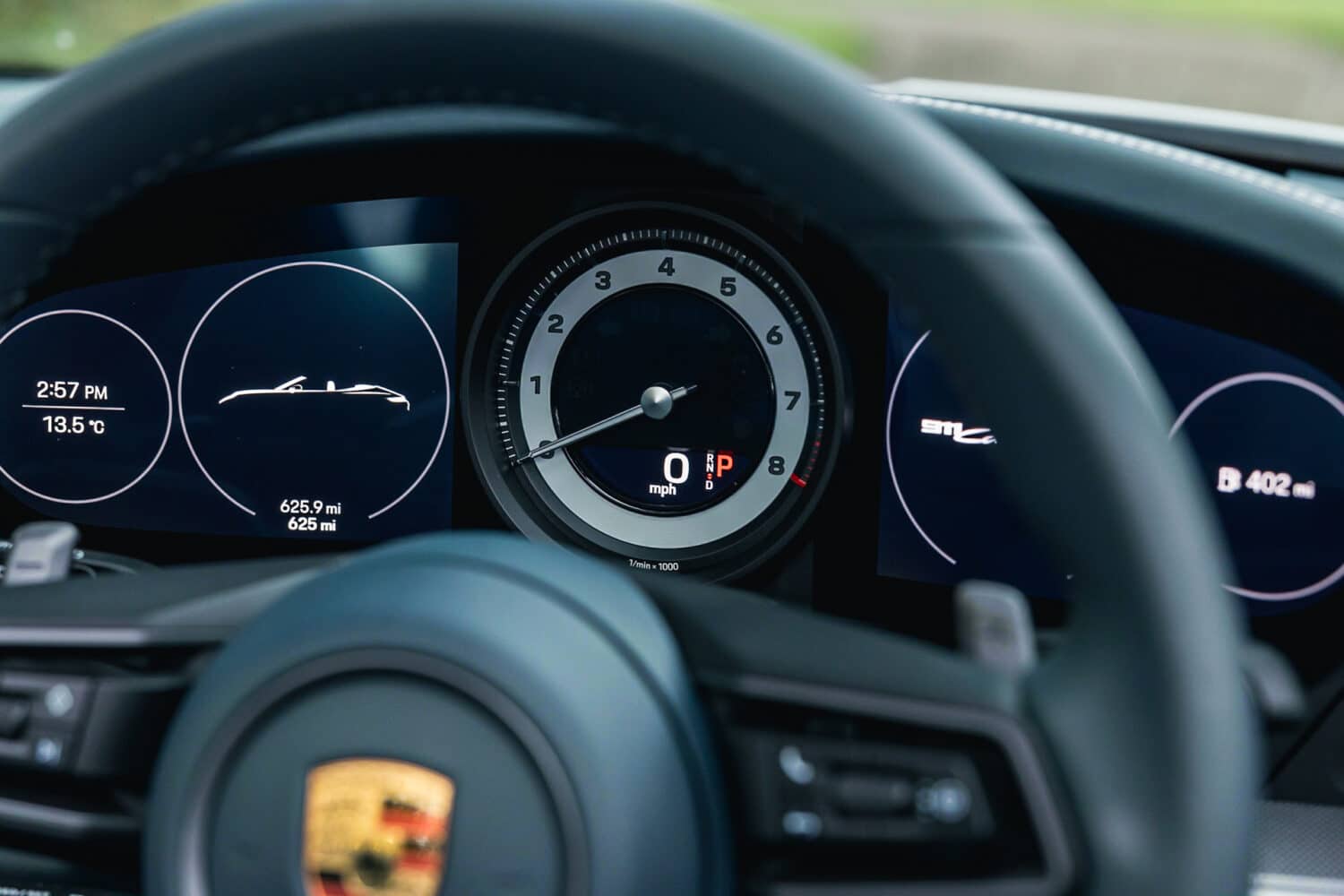 We also offer a range of upgrades for Porsche 992's including remaps, lowering springs, full suspension upgrades along with wheel and tyre packages. Contact us for further information.
Since the 992's release, they have proven to be a very durable model of the 911. 'Foibles' with the car are rarely seen, aside from them requiring consumables just like any other car on the road. Whilst the manufacturer's guidelines for servicing every 24 months or 20,000 miles are perfectly sound, we have regular clients that still undertake an annual oil and filter change in between their normal services for peace of mind and to ensure that their pride and joy is kept in top order.
SPEAK WITH OUR WORKSHOP TEAM TODAY
To discuss your Porsche 992 service costs, please contact our workshop team on +44 (0)1296 663 824 or send us an enquiry online.