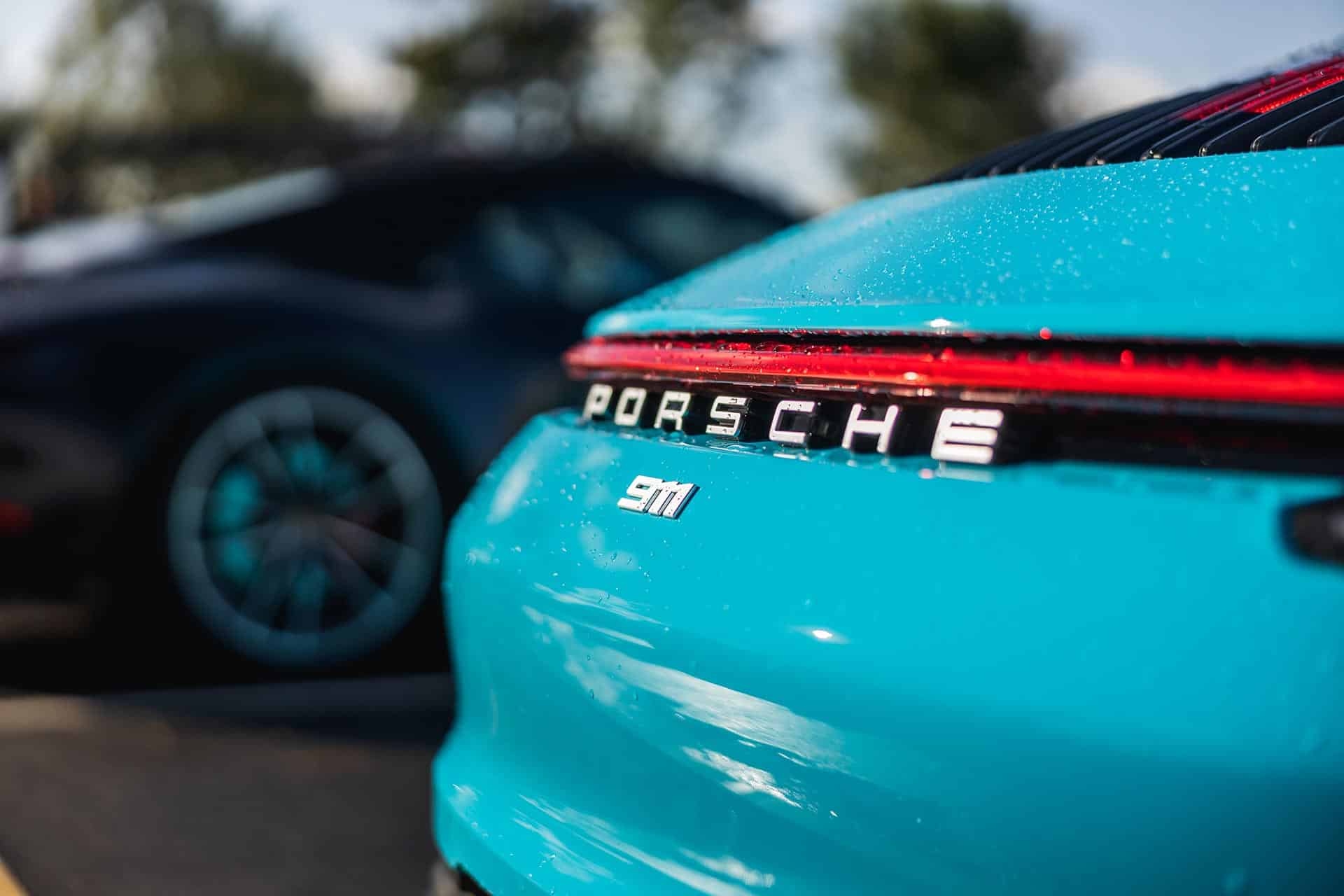 Porsche 992 Register Meet
The 992 register, headed up by serial Porsche owner James Bullen, had their first meet at RPM Technik on the 31st October 2021. Along with Steve Gillings (ex-RPM Technik employee!) and now Porsche Club Great Britain Regional Operations Manager, we battled the elements on a rain-soaked Sunday morning. Initially, we didn't think anyone would even make it, with many roads closed through flooding. However by around 09.30 members started to arrive, coaxed in by the allure of some decent coffee, pastries and general Porsche chat!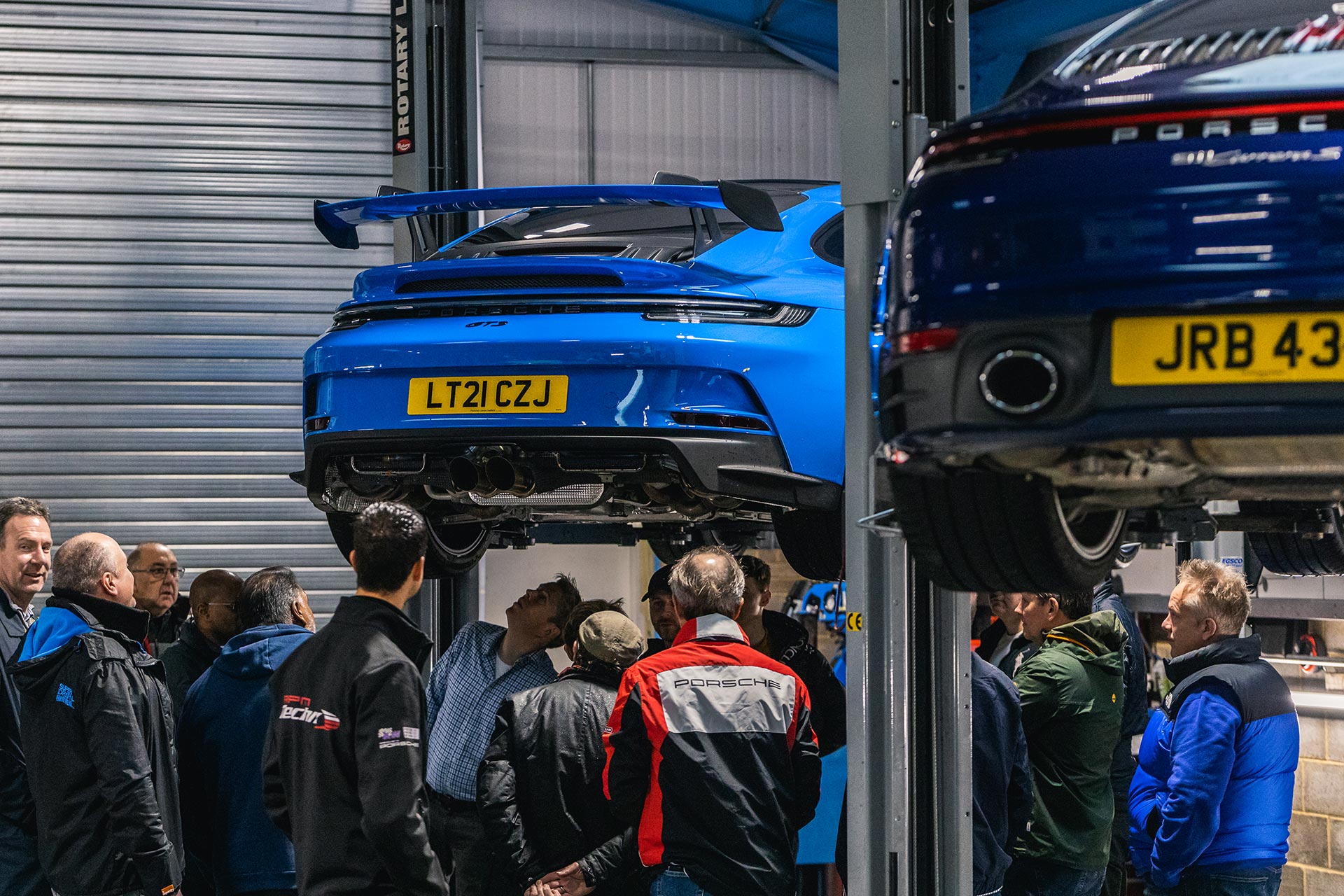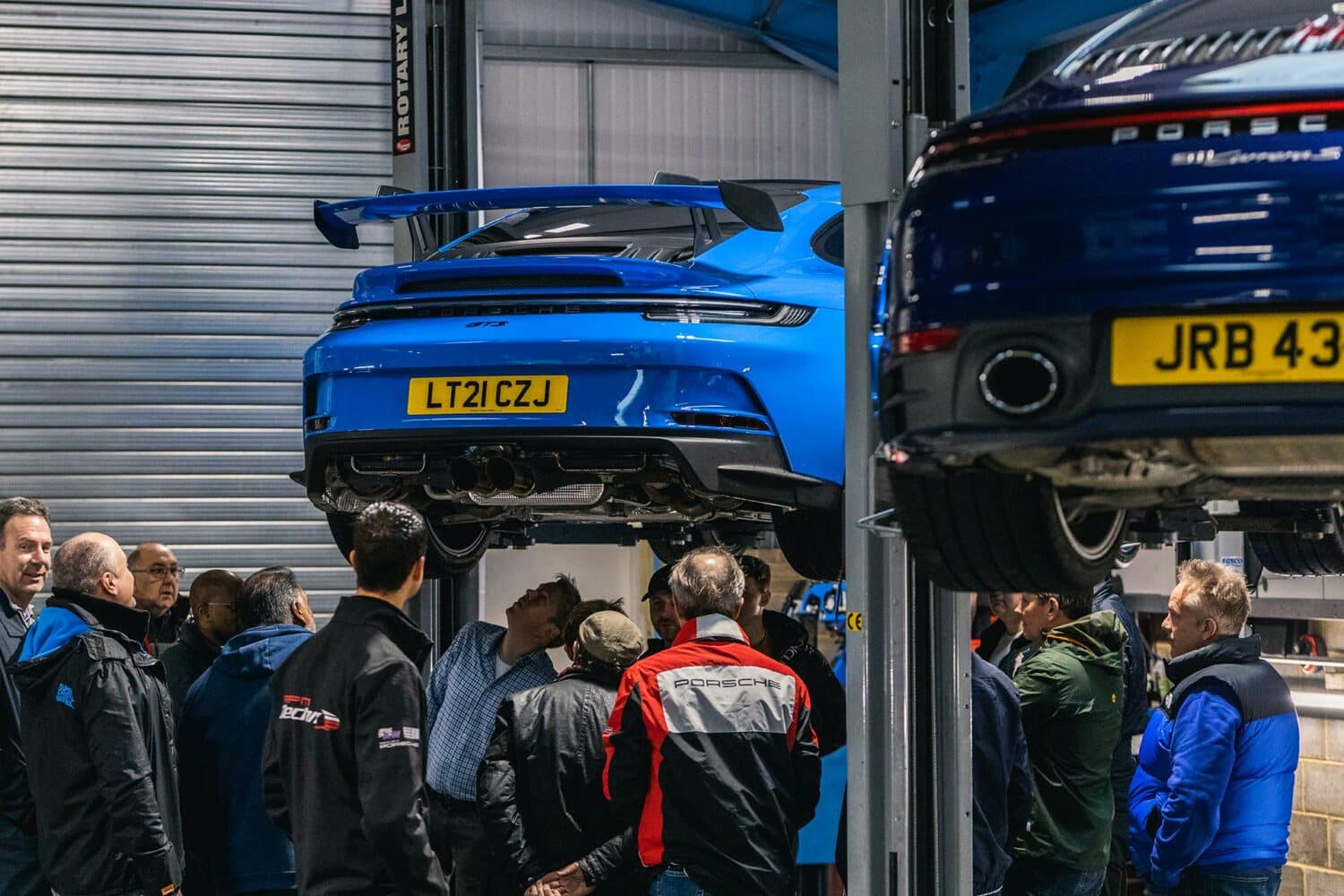 Rather than simply host the event, we all decided it would be great for members to have a tour underneath their 992's to fully understand what mechanical craftmanship Porsche have engineered into their current crop of Porsche 911's. Senior RPM Technik technician Dan Francis was on hand to hoist James's lovely 992 Carrera 2S onto a ramp alongside an RPM Technik client's 992 GT3 to compare, with all of the underbody protection removed. Following this workshop experience, the 992 owners were invited to have a Q&A session with Dan which proved to be very popular.
Overall feedback was that owners left with a better understanding of how their cars are put together, what we look out for on service inspections and the differences between the GT and Carrera models. Exhaust upgrades were a hot topic of conversation and we dug a couple of exhaust systems out of our parts store and compared options from both Akrapovic and JCR, both popular 992 upgrades. It was great to be able to show the owners how these popular exhaust upgrade options compared to the standard exhaust systems.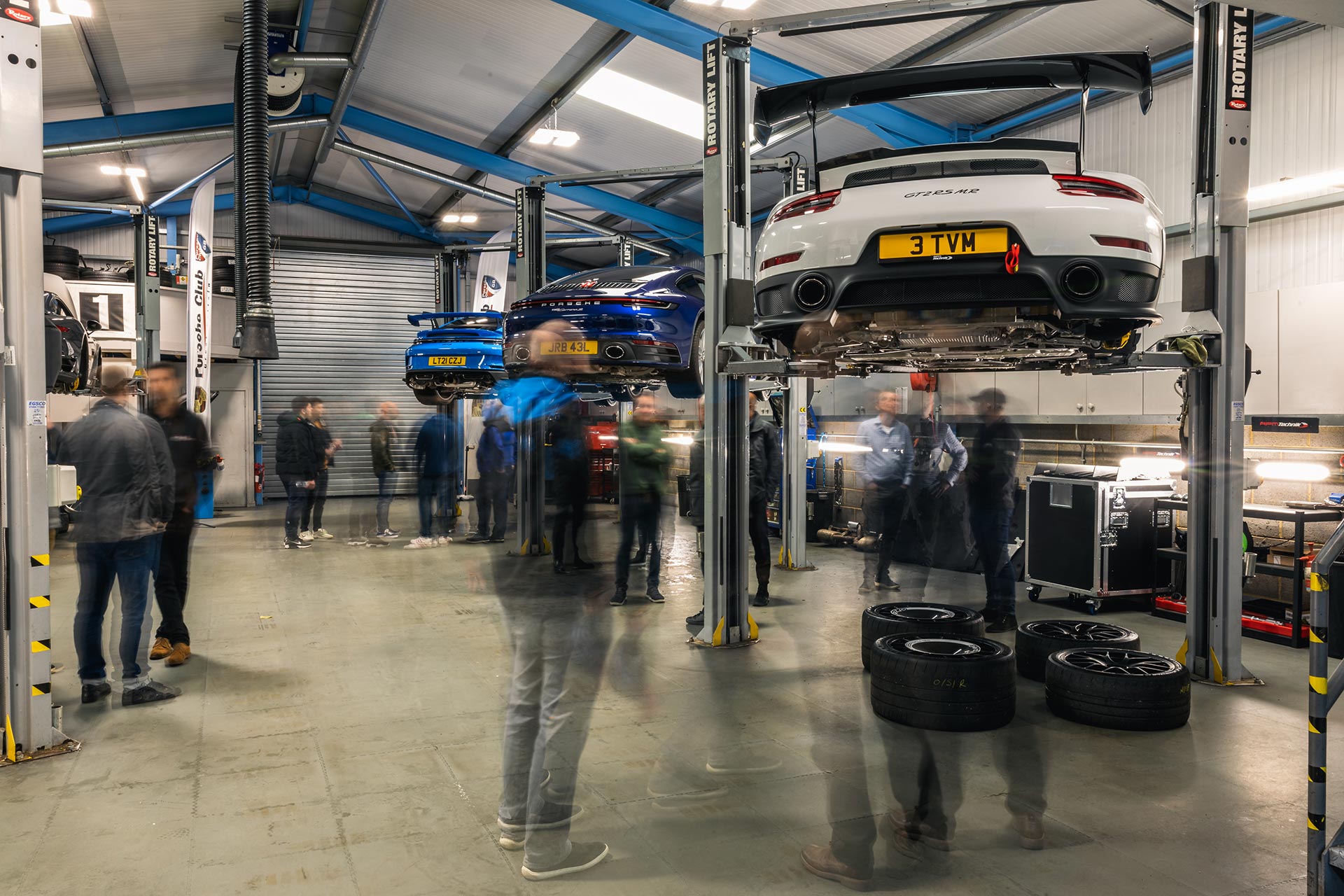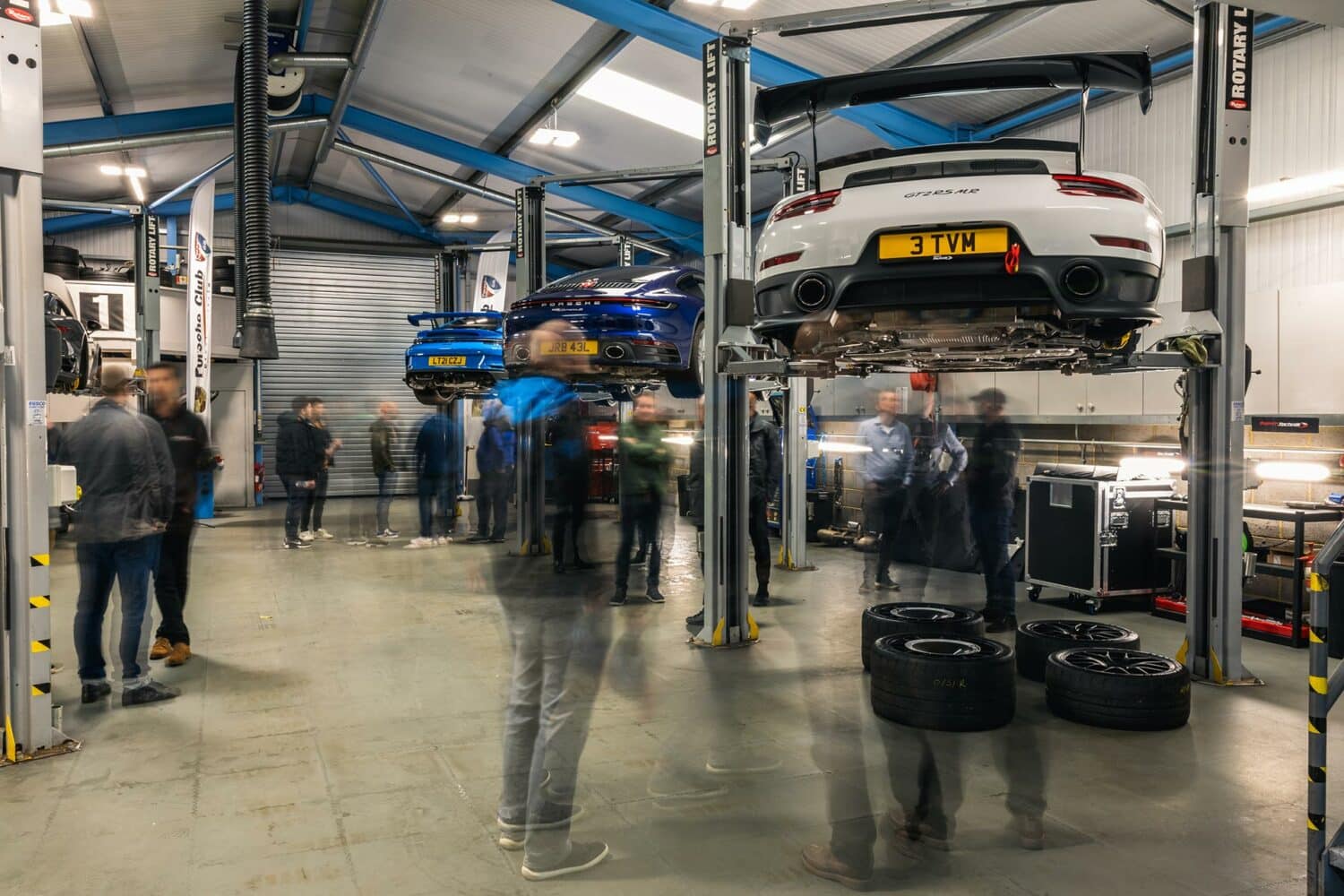 I imagine we will see the 992 register again in 2022 (hopefully with some kinder, drier weather!) by which time we should see the yet to be released GTS and maybe even RS models in attendance. Thanks to all those who came and to James and Steve from PCGB for their assistance in organising the event.
If you would like to discuss servicing of your 992, upgrades or sales, please contact our team today.
SPEAK WITH OUR TEAM TODAY
To discuss servicing, sales or upgrades for your Porsche 992, please contact our team on +44 (0)1296 663 824 or send us an enquiry online.