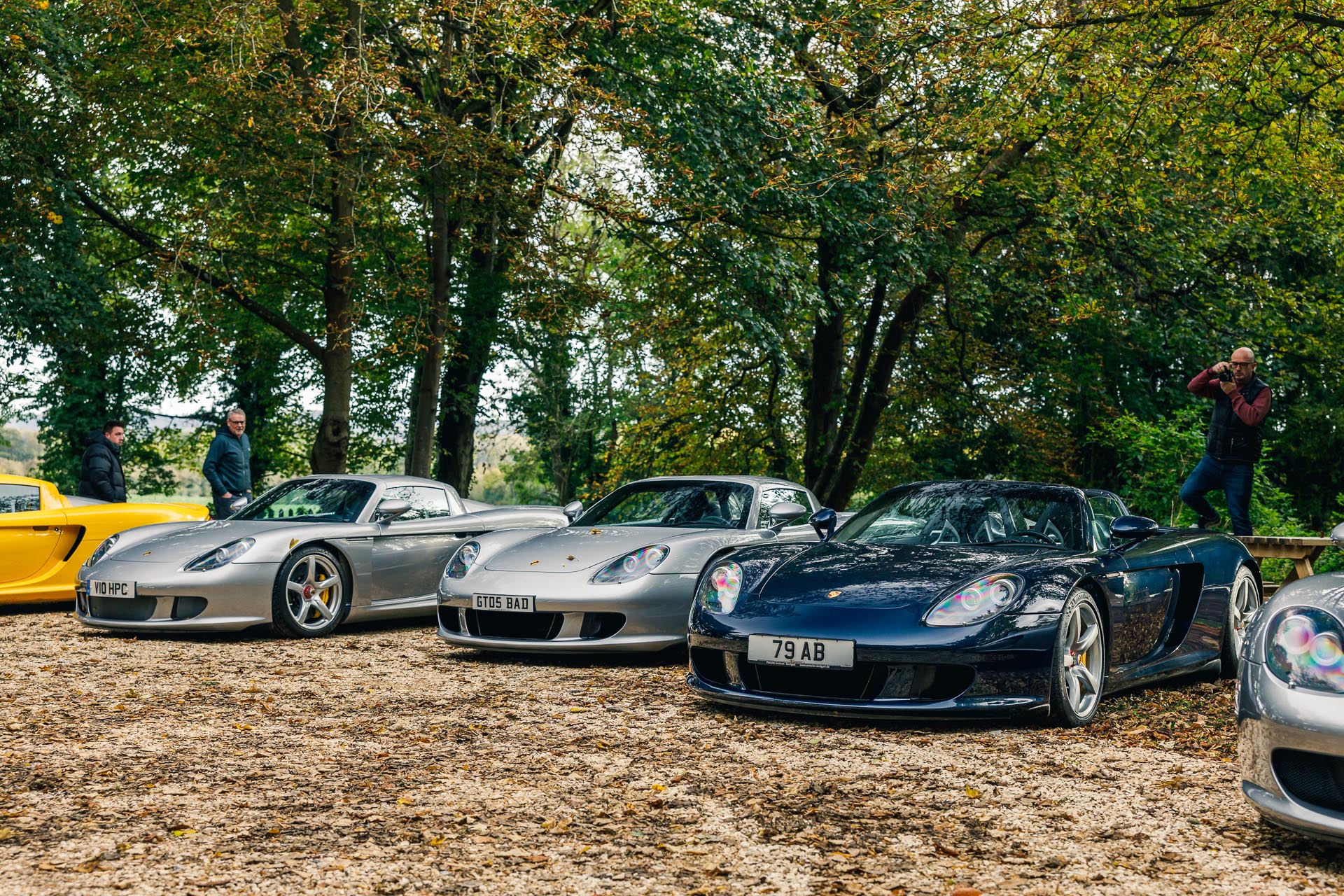 The Largest Carrera GT Meet in the World!
We are privileged enough to be asked by many car clubs and organisations to attend, or even host events allowing like-minded owners or enthusiasts to get together. In 2021 the volume of Porsche events we have supported has been superb and in some part due to the legacy of cancelled events from the 2020 calendar. Some of the events have been inaugural affairs which makes them even more special to be involved with. One such recent event which deserves a special mention was a meeting of Carrera GT's at Caffeine and Machine in Warwickshire as organised by John Chester. The aim of the event was to see how many CGT's could be bought together in one place.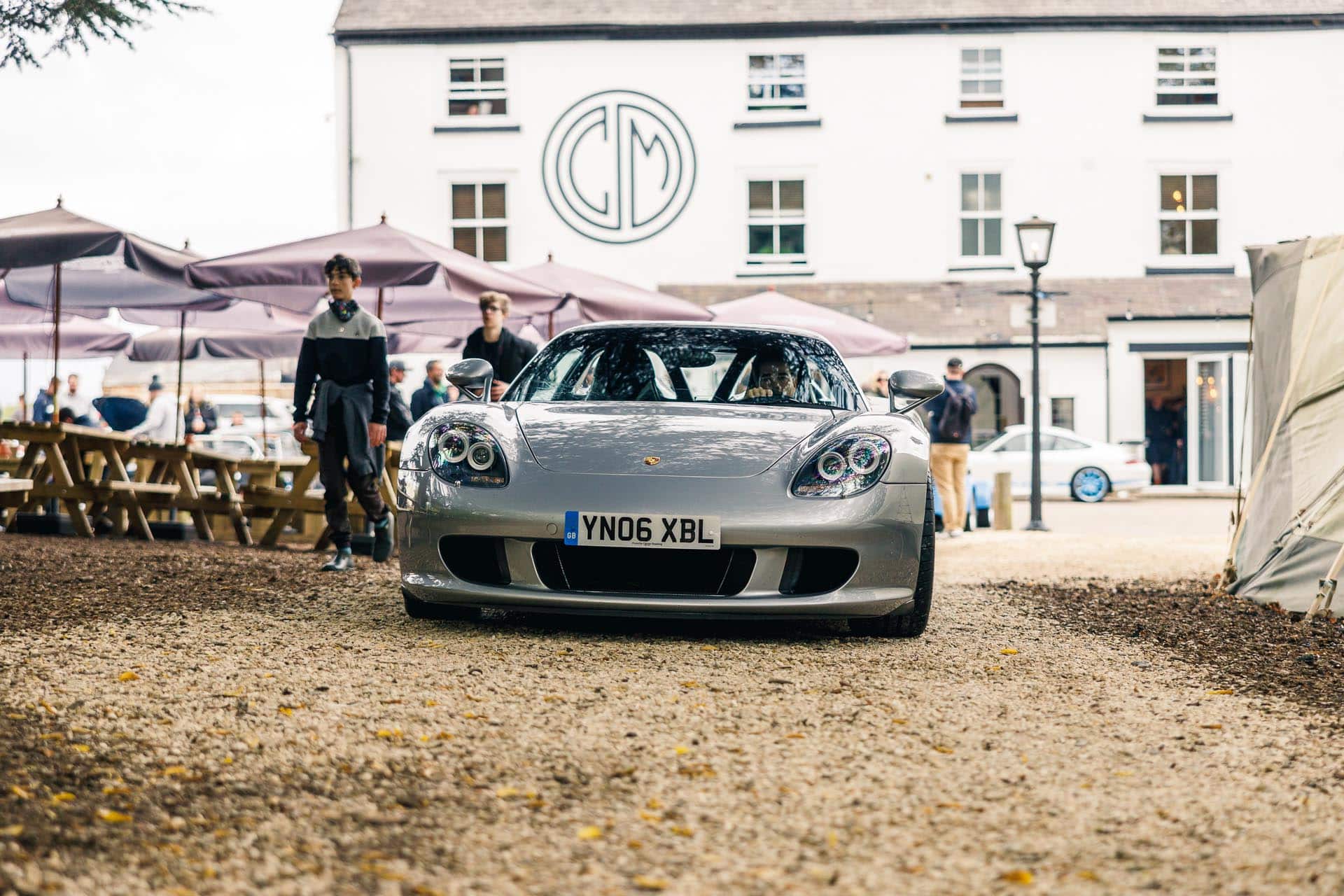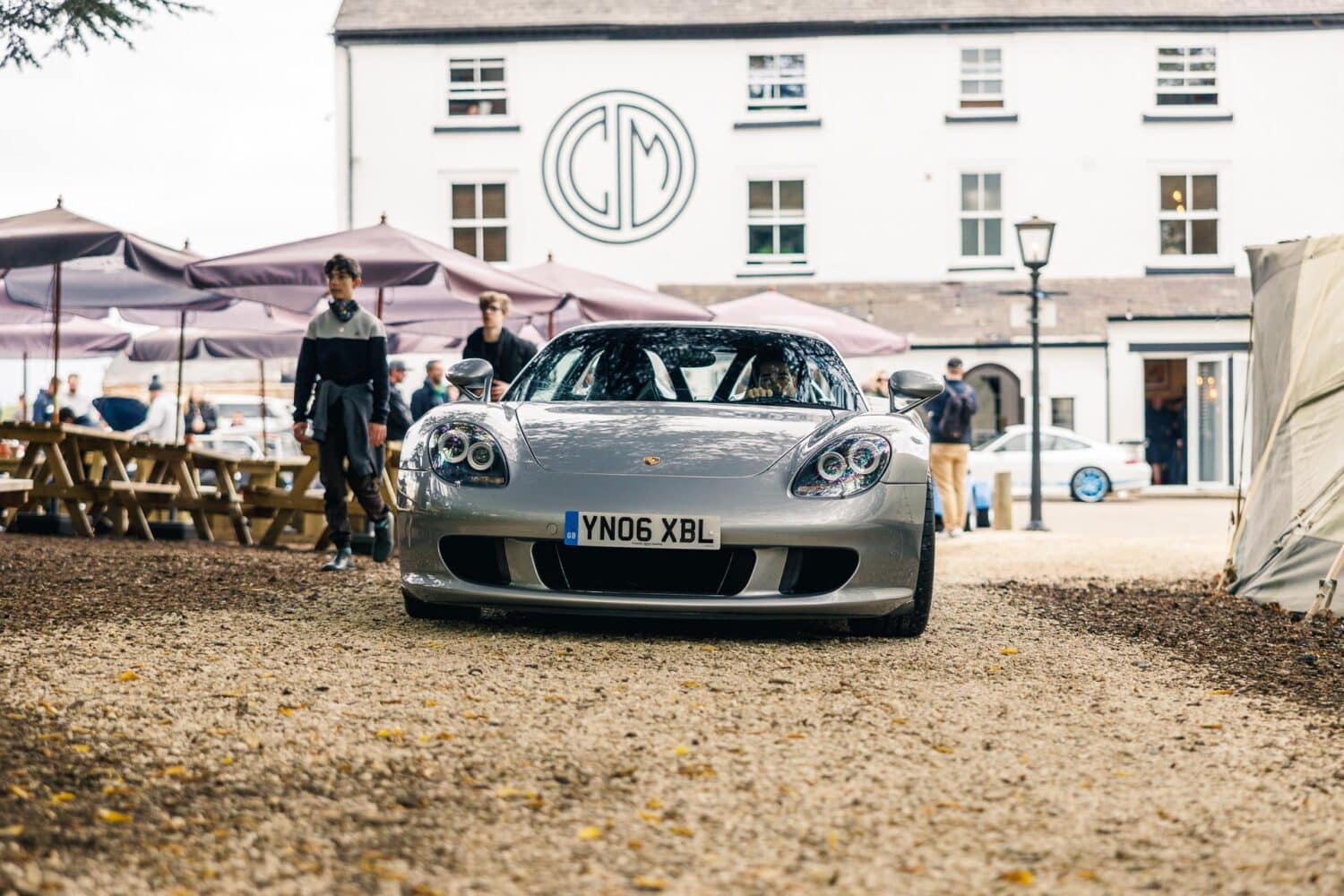 Those of you who follow us on social media may well have seen some of the images from the day, and we have included some other unseen pictures below to drool over too! To our knowledge, this is the largest number of Carrera GT's that have been gathered in recent years, anywhere in the world. The UK was supplied with only 49 cars back 2004/2005, so by attracting 15 cars to the event, John managed to gather 30% of what originally came to the UK! There are likely to have been more CGT's imported to our shores than exported, so it will be good to see how many John can muster for the 2022 meet up. No pressure JC!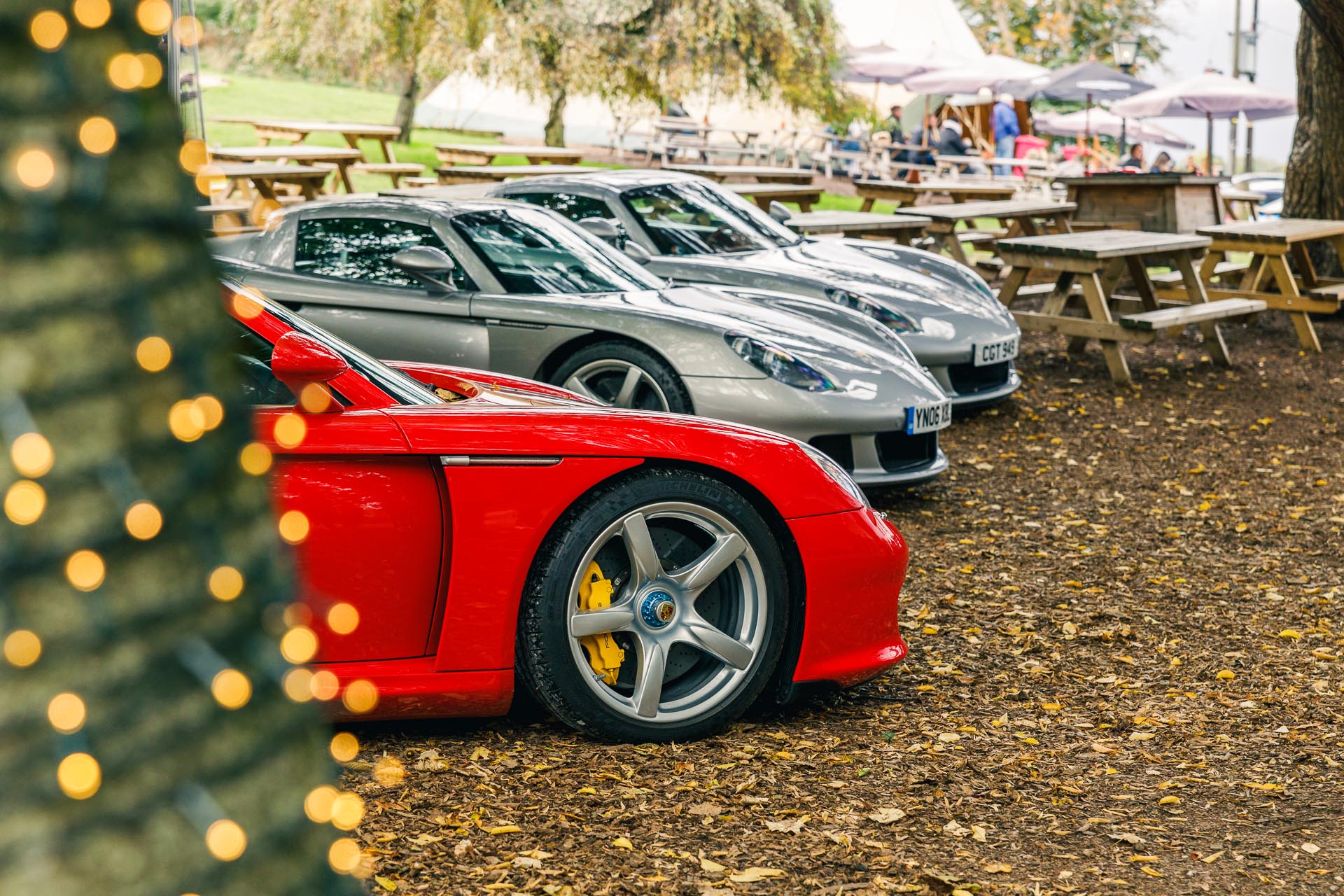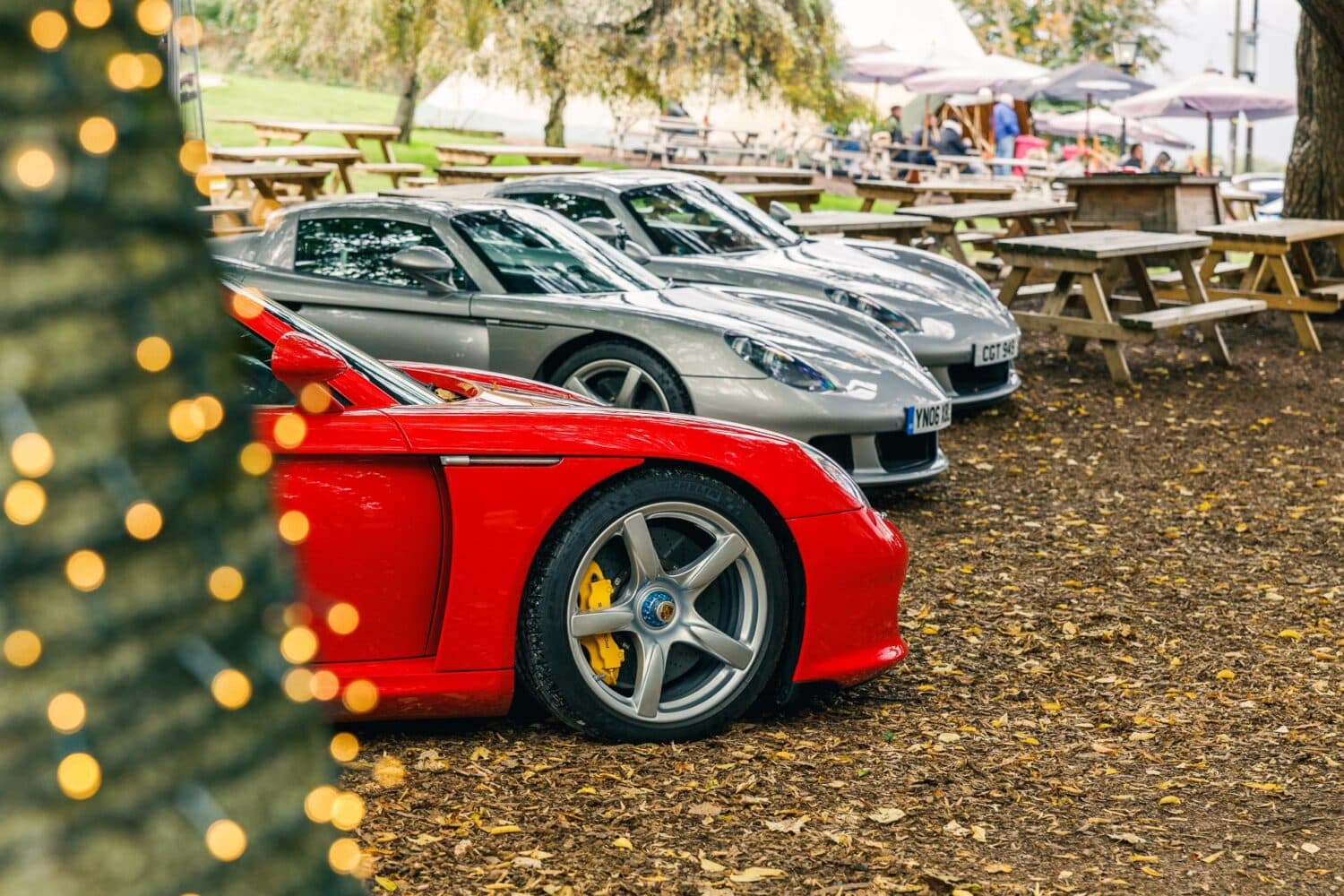 Following our latest hire of Craig Mayo as Senior Carrera GT technician, it was great to reunite him with some old friends and equally make some new ones that we can help maintain their CGT's in future. We took a clients stunning GT Silver example to the event on his behalf. This is a car that we have made some choice upgrades to, such as KW 'HLS' suspension lifting kit and a lighter, freer flowing exhaust. The latter may of piped a 'little' extra noise too (hands up who heard it!!!). Needless to say, everyone had a fantastic time. A big thank you is due to 'Caffeine and Machine' for providing the venue and to John for our invite. See you all at the next one!
SPEAK WITH OUR TEAM TODAY
If you have a Carrera GT and would like to discuss servicing, upgrades or sales, then please contact our team on +44 (0)1296 663 824 or send us an enquiry online.