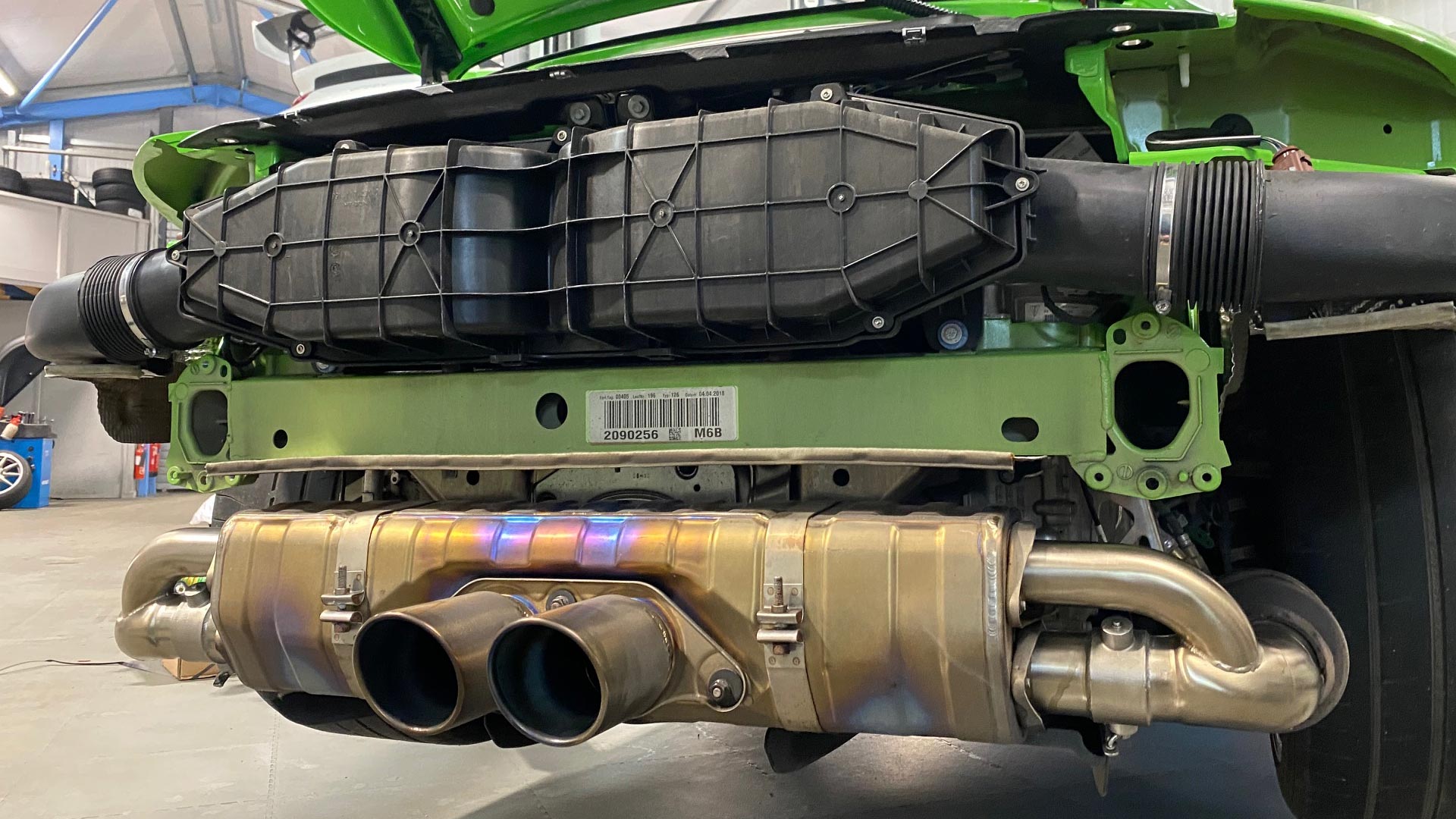 Upgrading Your Porsche Exhaust
Porsche have engineered fantastic sounding engines from the 1950s through to the current day. These soundtracks range from the distinctive air-cooled flat-six burble through to the screaming mechanical symphony of the Mezger engined GT3's and the 992 (9A2 EVO) engines. Whilst the factory standard Porsche exhausts are very well made and do a solid job, there has always been room for improvement due to manufacturing cost limitations and the broad scope of emission and noise regulations. The options available to upgrade your Porsche sports exhaust are varied and range from Porsche's own 'Tequipment' upgrades through to the well-known brand names we are familiar with seeing (or hearing!). There are also now several low production number bespoke exhaust systems built by smaller artisan-style businesses. So, what are the options for upgrading your Porsche exhaust system?
Before we delve into that, it's probably worth covering off a very current topic of OPF's / GPF's which are pushing more Porsche owners into exploring upgrades to their factory Porsche sports exhausts. OPF's as we shall refer to them (Otto Particulate Filters) was introduced in 2019 as part of the WLTP regulations (Worldwide harmonised Light vehicle Test Procedure) which was brought in to help reduce harmful emissions, and rightly so. In our little microcosm of Porsche ownership, the knock-on effect has been that the WLTP has enforced the introduction of OPF filters that clean exhausts gases on petrol cars. Two negative side effects are that they are quite large and heavy but also crucially they make the cars quieter. Hence, owners of 2019 built Porsches onwards have been looking to the aftermarket world of exhausts for options, which could be why you are reading this article! We have experience of aftermarket exhaust systems from Akrapovic, JCR, Kline, Milltek and BCF to name but a few. These manufacturers have been able to design retrofit exhaust systems that still comply with current legislation, but are made of very lightweight materials and have been engineered to reintroduce some of that aural excitement that can be missing, so it's a win/win.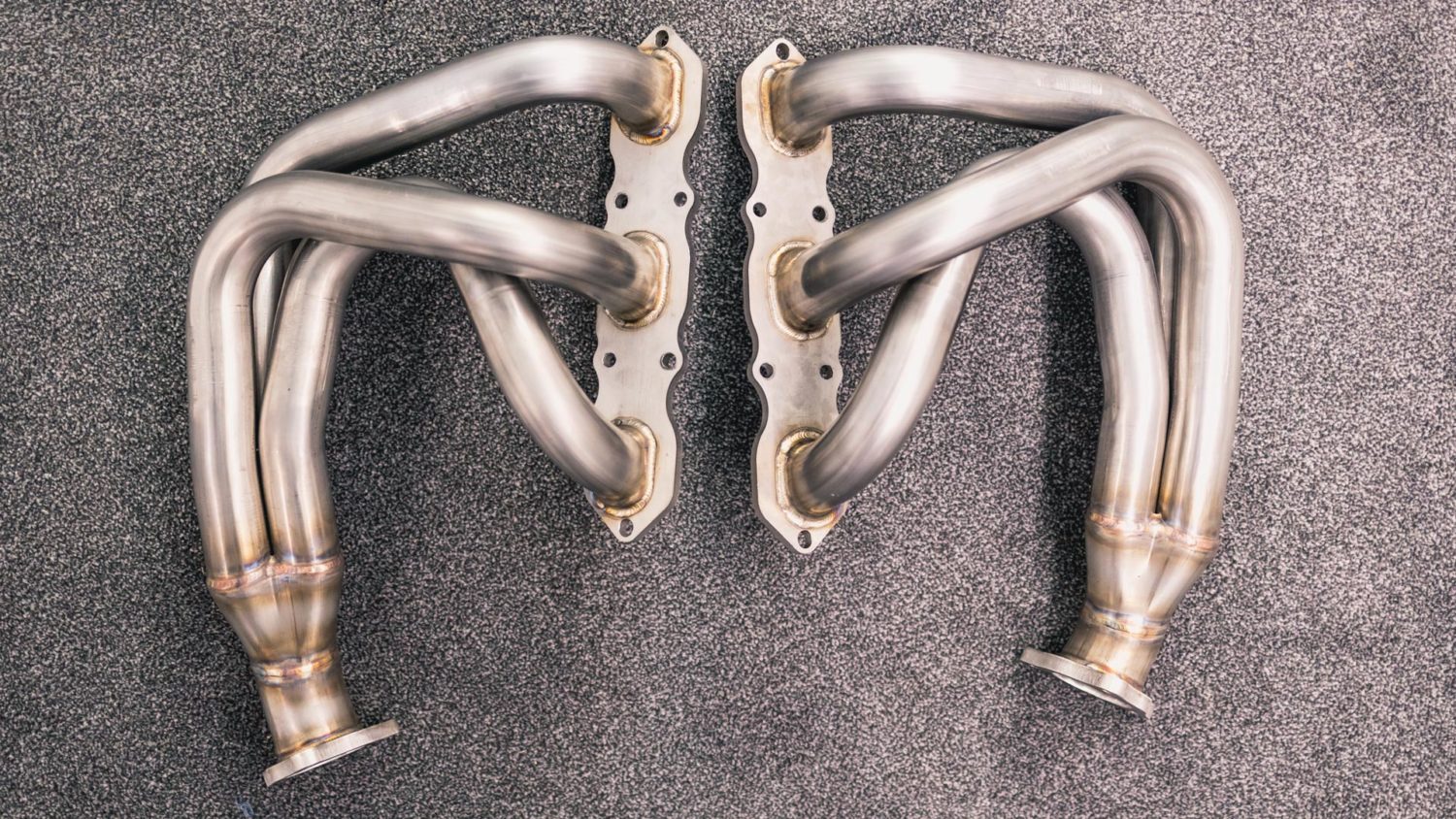 If your Porsche has a naturally aspirated engine and is pre-2019, the exhaust options available are plentiful! Without the 2019 onwards limits, the only thing clipping your wings will be your own eardrums and whether you want to use the car on a circuit or not. Catalytic converters (cats) are required for MOT purposes on Porsches from 1992 onwards, so 'de-catting' a Porsche will mean it will fail its MOT. However, the benefits would be a reduction in weight, increase in noise and even a small uplift in power (sounds familiar right.) Often exhaust manufacturers will provide these types of systems to retrofit:
Full system, which means replacing the exhausts from the manifold on the engine to the tips where they exit on your bumper. These systems usually include race or hi-flow 100cell catalytic converters.
Headers or exhaust manifolds, which as an aftermarket upgrade are usually tuned equal length and replace the often bulky and restrictive factory manifolds.
Cat-back, replacing the exhausts from the catalytic converters backwards to the exhaust's tips.
Backbox or final silencers, which is usually the last box right at the end of the exhaust.
The costs will be highest for the full system and lowest for the backbox, due to the materials used and the time it takes to fit them. So, your final choice of Porsche sports exhaust upgrade is largely determined by both use and obviously budget. For some context 'Backboxes' can range from around £1,000 to £3500 supplied and fitted, depending on the material it is made from and the type of Porsche it is fitted to. A full sports exhaust system for your Porsche can be anywhere from £5000 to £15,000. It is often also best engineering practice to re-map your car to optimise the performance the upgraded exhaust can provide. This allows the ECU on the car to allow for different flow rates and back pressures from the new exhaust. The new 'map' for the ECU can then be perfected to adapt the fuel/air mixture and other engine parameters to potentially optimise power and torque through the rev range. If your Porsche has a turbocharger, the combination of a new upgraded exhaust and a map can create a massive increase in performance. It is common on a car such as a 991 Turbo S, to easily achieve 80-100bhp uplift from these simple mods. A re-map can cost anywhere from £500 to £1500 depending on the Porsche and the amount of setting up time required.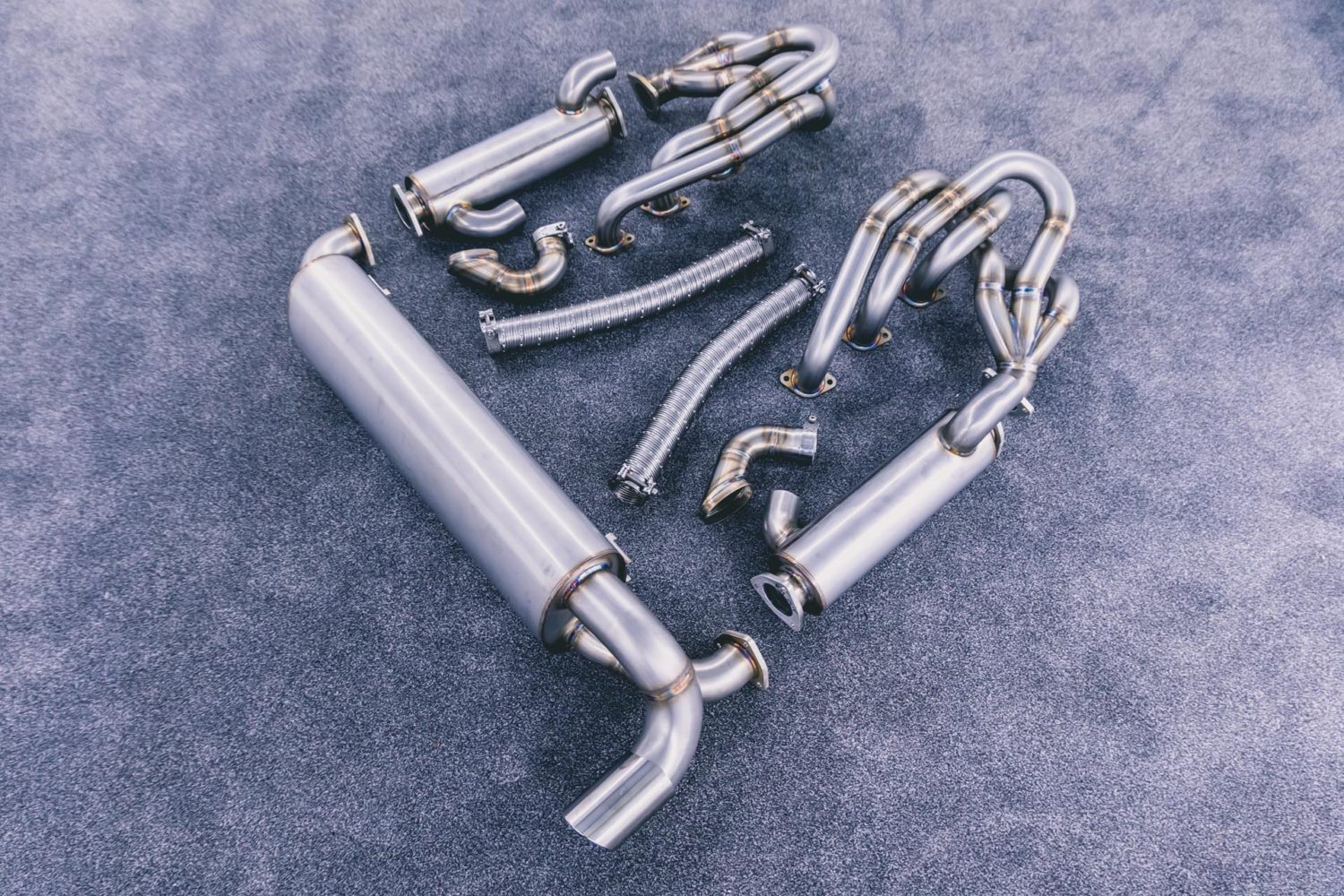 When choosing the right exhaust for your Porsche it is worth bearing in mind the points above as well as speaking to a business that has specific experience with your Porsche model too. We have seen in testing aftermarket exhausts which are touted to produce big power gains, show a power reduction in back-to-back testing. We have also seen poorly made systems, that just don't fit or have been poorly designed and are obnoxiously loud or resonate at cruising speeds – droning at 60mph should be classified as torture! The list of howlers goes on and on. For a quote on what exhaust is best for your Porsche, contact us for some friendly impartial advice!
SPEAK WITH OUR UPGRADES TEAM TODAY
To discuss your Porsche exhaust options, please contact our upgrades team on +44 (0)1296 663 824 or send us an enquiry online.